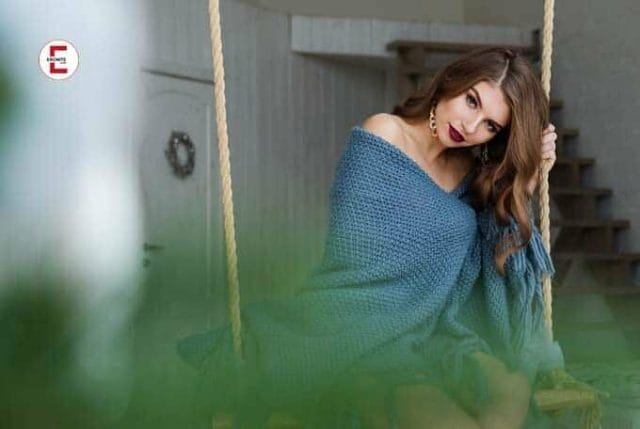 Fucked as the daughter of a near-priest
So one thing I have to say: I was brought up in a really nice catholic way. My mother was a teacher at a girls' school, my father an administrative officer at the regional council. Already in the past there was an argument with my grandfather, because my father was supposed to become a pastor in our parish. But he preferred the civil service job. They were all three of them: my grandpa, my mother and my father. Unfortunately, I still lived with all of them, because I couldn't afford my own apartment at the moment.
---
Eronite empfiehlt dir diese XXX Videos, Livecams & privaten Kontakte:
---
Only the devil has sex
How I was conceived is a mystery to me. So in theory I know that and I've had sex on occasion. However, in the last 22 years of my life – I am that old – I have never seen my parents exchanging only kiddles. They probably had sexual intercourse for the first and only time when I was conceived. Intimacies were demonized by my parents' house.
It is dirty to touch yourself or even to associate with "strangers" who are not your partner. Of course, they don't know that I've already had sex a few times. Even at the age of 14 I was dying to know what my friends were always talking about. At home, the subject was hushed up as if it did not even exist.
I'd like to have been fucked a little harder
At some point I got to know Jan. He was different from the other boys my age. He played on a midfield position in a football team. Jan had to make sure that the defense and the attack worked well together. I don't know for sure. I don't know anything about football and to be honest I'm not interested in it. Anyway, he had training all the time and games on weekends.
In the first time we saw each other very little, but one day he injured his knee and was only allowed to do a light build-up training for half a year. During this time we also slept together more and more often. It was really nice. He was understanding, kind and very sensitive. But eventually I realized that that wasn't enough for me anymore. I wanted to be "pushed a little harder." And not just by one man, but preferably by a whole group.
I've never heard such a direct announcement before
For a few weeks I simply could not manage to tell him about this fantasy. I didn't know if he was gonna call me a pervert. Until we had drunk one over the thirst at a party and he said to me that he thought it was cool to see me get fucked by another man. The ice was broken, of course, and I confessed my fantasy to him. I spread all my dirty thoughts in front of him. He was not badly astonished, but I noticed how he became more and more horny while telling or listening.
We were in the garden and sitting on a swing. It was warm and I was wearing an airy skirt and a belly top. When he stood behind me and kissed my neck, I felt warm. But suddenly he grabbed my neck and whispered in my ear that he would fuck me now on the swing. I never heard him make such an announcement. Nevertheless, I immediately got wet between my legs.
In the past I had never swallowed semen
He choked me slightly, standing behind me then pushed his hands under my top and twirled my nipples. The nipples got hard immediately, straightened up and pushed themselves cheekily through the fabric of my top. Then he bit my neck. I almost ran out, I was so horny. He stood in front of me, opened his trousers and took his already bursting hard pipe out of his boxer shorts. I bent forward slightly and licked his glans. But he wanted more and shoved his whole beating completely into my mouth. Quite easy I had to gag, but as I blew him often, I was already used to it and could take him in full length without any problems. Jan now held my head with both hands and kept on pushing. He puffed, I could barely keep up, wanted to spoil his thick cock with my tongue.
But he just wanted to fuck my mouth and he did. A few more times he sank his hammer-hard and yet quite big dick into my mouth cunt, which he now used at will. His blows became more and more powerful, his breath louder and louder. Until it exploded powerfully in my mouth. I had no choice but to swallow his warm sperm, because on the one hand I didn't want his sticky cum on my top (we were still at the party) and on the other hand I had no chance at all, because he just let his hard one stick in my mouth until every drop from his bulging sack ran down my throat.
So if that was a deepthroat, a real throat fuck, then that!
Jan – and therefore I as well – was lucky that he was able to continue immediately after hosing down. His penis just wouldn't go limp. So he just spread my legs with his knees, stood in between and put my thighs on his shoulders. So I lay wide open in front of him on the children's swing. My cunt was throbbing and I just wanted to feel him inside me now. We were lucky that the other guests were inside celebrating and we were all alone outside on the playground in front of his buddy's house. He put his hard stand, the glans was almost blue and swollen up to a huge size, against my labia, which were already well supplied with blood. He shared it with the tip of his tail, looked me in the eyes and then pounded his cock into me like a berserker. I cried out!
Fortunately, the celebrators in the living room didn't seem to notice. We could recognize them in the light, but they could not perceive us outside as we perceived them. He fucked me now downright through. So horny sex I've never had with him! Now the animal in him apparently came out. Animalistically and with smacking noises he fucked me to the bone. How awesome that was! I closed my eyes, my pussy twitched and a tremendous orgasm shook me.
He fucked a little more until I came a second time. Then he too was ready and he injected his seed deep into me. Totally exhausted we went back to party, but only fetched our car keys and drove home.