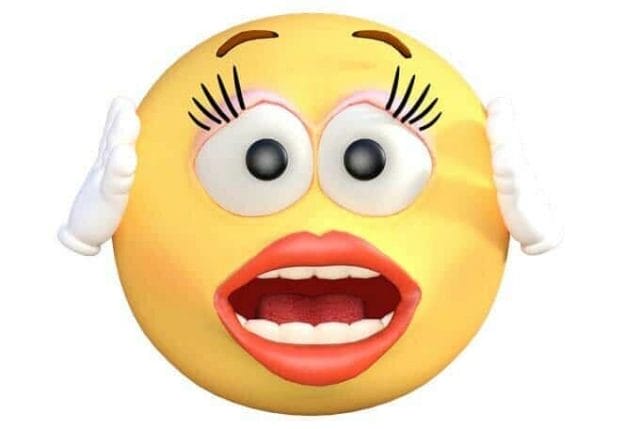 Emojis: The elixir of love in the 21st century
Few things are as controversial as emojis. While some can't get enough of them, for others they are an absolute no-go. But one thing is now certain: emoji users are more successful when it comes to love. So it comes to more sex because of emojis. Those who enjoy using the controversial tool also have more dates and are even more likely to enter into relationships.
---
Eronite empfiehlt dir diese XXX Videos, Livecams & privaten Kontakte:
---
Scientific status
Two studies from the USA have now found this out. Researchers at the University of Indiana and Lake Forest College in Chicago studied the writing habits of nearly 5,600 singles for the study. Here, the singles were asked how and why they use emojis, how many dates they had, whether it became intimate, and whether they had further dates afterwards.
The result: although only a small number of respondents said they regularly use emojis, these same people have more first dates and sex. In addition, their dating is also more likely to transition into a committed relationship.
But what is it that makes emoji users so irresistible? Why is there more sex because of emojis? The reasons for this probably lie in the following aspects:
The reasons
1) Nonverbal communication
First, emojis generate the facial expressions and gestures that are usually absent from text messages. Thus, personal "face-to-face" communication is imitated. This is, even if often underestimated, an important part of our lives. Evolutionarily, facial expressions and gestures were the first form of language. They round out the conversation, provide feedback to the other person, and reveal our own emotional state to them.
All this would be absent in a dry message without emojis, making it difficult for the other person to assess our messages.
2) Show affection – build relationship
Through this nonverbal communication, emotions can be expressed more easily. So it's also easier to let the other person know that you're attracted to them. The resulting empathy, simulated closeness, and facilitated expression of feelings presumably support the development of an intimate relationship and accelerate the process of getting closer.
3) No misunderstandings
Jokes, sarcasm, and cynicism can be better labeled. Answers that actually seem harsh are defused. Emojis simply loosen up. This helps to avoid misunderstandings. This means that conflicts are less frequent, but more sex is had because of emojis.