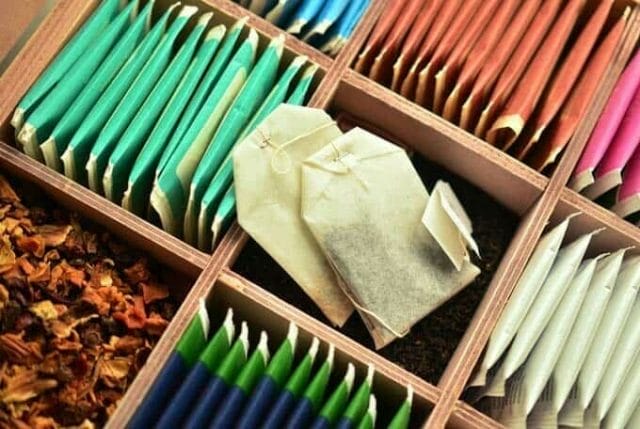 Inhaltsverzeichnis dieses Artikels
Tea bags – The special kind of stimulation
Probably the first thing you think of when you think of tea bags is delicious hot tea. It has little to do with the drink, but it's guaranteed to get hot. Tea Bagging (Tea Bagging) is a special form of stimulation that is not only good for Tea Time. Even the noble place setting can stay in the cupboard with this sharp position.
---
Eronite empfiehlt dir
Das Dating 3.0 – Die Zukunft des Dating

Eronite empfiehlt dir
Dating 3.0 – Die Zukunft des Dating

Eronite empfiehlt dir
Das Dating 3.0 – Die Zukunft des Dating

---
Tea bags – How does it work?
This type of stimulation focuses entirely on the scrotum. The man hangs thereby his bag into the mouth of the woman. Now the woman can orally pleasure the testicles with her lips, tongue and teeth. What he likes best, she will quickly discover. Whether she sucks on the testicles, sucks or massages very gently with her tongue, it is a great pleasure for both of them.
Why is it called tea bags?
Just like making tea, it also gets hot in this position. The type of tea preparation is also adopted here for oral massage. The man squats or kneels over the woman and hangs his balls in her mouth. But also in the standing position this erogenous zone can be treated pleasurably.
Prelude or main part?
To really get him going, oral pampering is always a good option. Combined with tea bags, it should get twice as hot. But not only during foreplay this exciting game offers itself. Even while you're making love, it's a nice change in between pampering him with your mouth.
Especially if you want to satisfy each other orally, tea bagging is a good addition to spoil him even more.
For sure it will be an unforgettable pleasure for him. He will definitely reciprocate for this hot massage. At the latest, he or both of them will think back to this spicy game when drinking their next tea.
Tea bags is a perfect addition to foreplay. But tea bagging is also an exciting enhancement for a blowjob or bilateral oral stimulation.