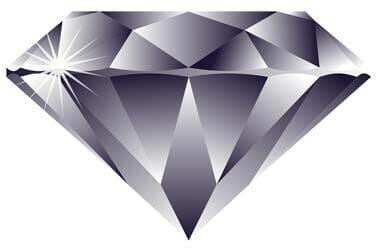 Inhaltsverzeichnis dieses Artikels
Funny sex positions – love once different
Who says sex always has to be boring or hardcore? Man can and should have fun doing it. At least that's what some fun sex positions suggest, at least in name.
---
Eronite empfiehlt dir
Das Dating 3.0 – Die Zukunft des Dating

Eronite empfiehlt dir
Dating 3.0 – Die Zukunft des Dating

Eronite empfiehlt dir
Das Dating 3.0 – Die Zukunft des Dating

---
The Jewel Thief
Of course, he must not be missing when it comes to fun sex positions. But basically the jewel thief is just a variation of the well-known doggystyle position. As she does so, she reaches back between her legs and massages his balls as she does so. Since they are also called crown jewels, the name jewel thief has its justification.
hot dog
The hot dog is not a snack for in between, but one of the fun sex positions. At the hot dog, she lies on her back and pulls her legs back almost to her breasts. This offers her wide open to her partner and he can penetrate her especially deep. They both enjoy the intense sex.
Viennese oyster
Apparently, many fun sex positions bear the name of food. The Viennese Oyster isn't about Austrian seafood, though (how could it be?), but a position where she opens up to her partner like an oyster. She lies on her back and puts her outstretched legs over his shoulder. This allows him to penetrate deep into her. Many women reach orgasm quickly with the "Viennese oyster".
Helicopter
Not all fun sex positions are about food. In any case, the helicopter belongs to the sporty rather than the fun sex positions. It is a variation of the rider position. She sits on him and tightens her legs. He holds her tightly while slowly spinning her around her own axis. She definitely needs a good balance for that.
Chinese sleigh ride
The may not be missing on the subject of funny sex positions. Although the name suggests otherwise, the "Chinese Sleigh Ride" is quite relaxed. She lies on her back and her partner kneels between her legs. When he penetrates her, she presses her bottom against his thighs and clasps her legs around his hips. No chance of escape! She doesn't let him go until he's satisfied her lust.
L7
No, this is not homeopathic medicine, but another exercise from the category of fun sex positions. In Germany, however, the position is known as "69er" and is very popular as prelude to mutual stimulation.
The list could go on and on. Thereby there are not only funny sex positions, but also funny sex practices. Everyone knows what is behind "French". But what is "Greek" (anal sex) or "Spanish" (bus sex)? Makes some people wonder.