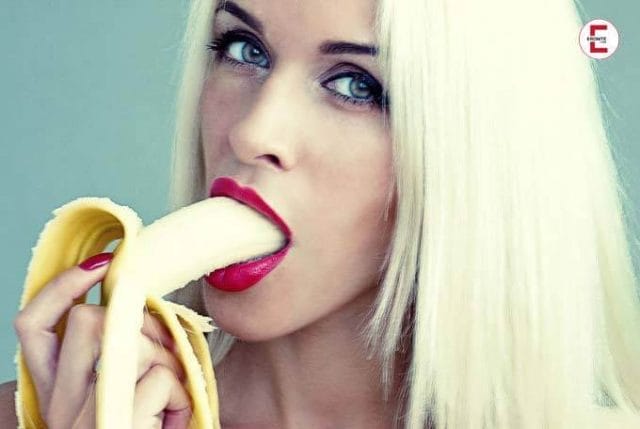 Inhaltsverzeichnis dieses Artikels
7 erotic ideas for more fun during sex
You may know the problem: after a long relationship you have no new ideas in bed. In the following text you will find some erotic ideas that I myself have tried with several women with success. With it, you can elevate even long-standing relationships to a new level. Try one or more erotic ideas today and your girlfriend will be thrilled.
---
Eronite empfiehlt dir
Das Dating 3.0 – Die Zukunft des Dating

Eronite empfiehlt dir
Dating 3.0 – Die Zukunft des Dating

Eronite empfiehlt dir
Das Dating 3.0 – Die Zukunft des Dating

---
Erotic ideas for a mega orgasm
During sex many women fake an orgasm, unfortunately I had to experience that myself. For some time now I have been using a simple but very effective method to bring a woman to orgasm. I start sex with intense foreplay. I caress long and intensely her clitoris. This is a sure way to bring the woman to orgasm. If you don't know exactly where it is, just look it up on the Internet. There you will find several pictures.
Take your time with this. Women are usually slower to respond than men. The excitement slowly increases until it finally discharges in a mega orgasm. Once you've tried this, no woman will be able to fake an orgasm for you, because you'll know very well when she's about to orgasm and if her moans are real.
Erotic ideas for sex in outdoor pool
Sex in a public place is one of the most exciting experiences for me, which comes with a bit of risk of getting caught. I remember a particularly horny experience with a woman in the outdoor pool. On this topic I have some erotic ideas that I would like to share with you. First of all, it is important that both of you are not completely naked, otherwise your goings-on will be noticed. I just pulled her panties down a little. Also, I wasn't moving very much. I later tried it in the water as well.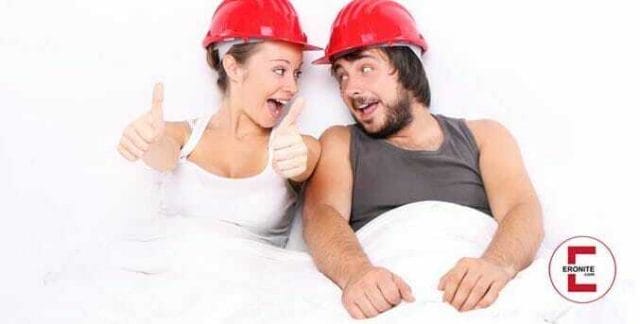 You always have to expect to get caught. That's why it's important that you can end sex right away and give her the impression that nothing happened. I know this from my own experience, because I have been caught having sex in outdoor swimming pools and other public places without the police being called.
Erotic ideas for exciting cunnilingus
As an experienced lover, I use not only the penis, but often the fingers and my tongue. The latter is increasingly used in cunnilingus. Often the woman lies on her back, spreads her legs and the man searches for the clitoris with his tongue. For starters, this is a good position. If you are looking for more erotic ideas on this topic, you should try when the woman is standing. You kneel under her vagina and lick her in this position.
A chair or stool is helpful. The woman puts one foot on it. The change in posture will give you easier access to her clitoris. This is only a minor change, but with far-reaching consequences. An orgasm while standing has a completely different quality and is much more intense.
Erotic ideas for your smartphone
My smartphone accompanies me throughout the day, because I can use it to conveniently set up my dates. Some time ago I thought about some erotic ideas for the smartphone. There are apps in the popular app stores that allow you to set your phone to vibrate permanently. This turns the phone into a massager. This relaxes the back and brings your partner to an exciting pleasure experience.
You can put it on your girlfriend's vagina and also insert it gently. Modern smartphones are waterproof, so there is no health risk. It is also exciting when you run the vibrating smartphone over her breasts or her butt. Surely you can think of more erotic ideas with your smartphone.
Erotic ideas for hot role play
I like to slip into a different role during sex. With pleasure I am the willing slave of my mistress, a doctor or a policeman. There are countless possibilities. I recently thought of some erotic ideas that I particularly like. Right at the front for me were doctor games. I am very happy to be the gynecologist who examines my partner intensively. Sometimes we switch roles. Then she is a doctor and examines me.
Sometimes I am also the traffic offender who is stopped by a horny meter maid. I let my charm play and manage that the meter maid forgets the ticket after I had hot sex with her. We even tried that out on the street once. We then drove to a side street and had sex in the car. This was one of my hottest sex experiences.
Erotic ideas for exciting foreplay
Foreplay can begin long before sex. Let's say you're driving home in the car and you feel like having sex with your partner. Just call them on the way home. Put the phone on loud so you can drive and talk at the same time. Now you can start with dirty talk.
At home, the first thing you do is a hot striptease. Many think that is reserved only for women, but this is not true. Ladies like to watch men undress just as much.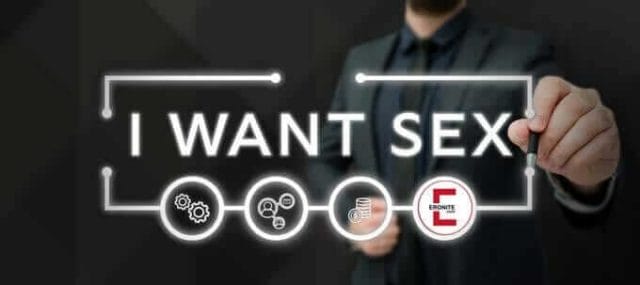 Take a really long time afterwards. Kiss your partner all over the body, slowly undress her. A pleasant massage will loosen all tensions and she will really enjoy sex. The topic "foreplay" is a wide field and you can certainly think of more erotic ideas.
Erotic ideas for the quickie in between
Sex is wonderful when you take your time. Sometimes a quickie is even more exciting. I like to do it spontaneously and take many opportunities to do so. Once I was writing an article and felt like having sex. My girlfriend at the time was in the living room reading a book. I went to her, took the book from her hands and just took off her pants and panties. Five minutes later I was already back at my desk and I had many new ideas.
Read also:
– Licking vagina properly: oral sex in the woman until orgasm
– Amateur PinkHurricane likes best to have sex at festivals
– Zombie Sex Story: Mistress Marilyn and the Army of the Undead
– What men like – Proper blowjob as a perfect foreplay for the man
– 15 ideas for erotic truth or dare with sex
When we are on the road, it has happened that we have briefly visited the toilet.
A good place for a quickie is the laundry room, especially if the spin program is in progress. You really need to try this out. The vibration brings many women quickly to orgasm.
Erotic ideas improve your love life
The seven erotic ideas presented serve only as an initial guide. Surely you have many other ideas with which you can improve your love life. Again and again I hear the phrase that the sexual attraction between lovers wears off over time. I have had many relationships, shorter and longer. The sexual tension was never lost. That was because I was always coming up with new things. You should do the same. You will see that your relationship and sex life will improve as a result.
We are sorry that this post was not useful for you!
Let us improve this post!
Tell us how we can improve this post?