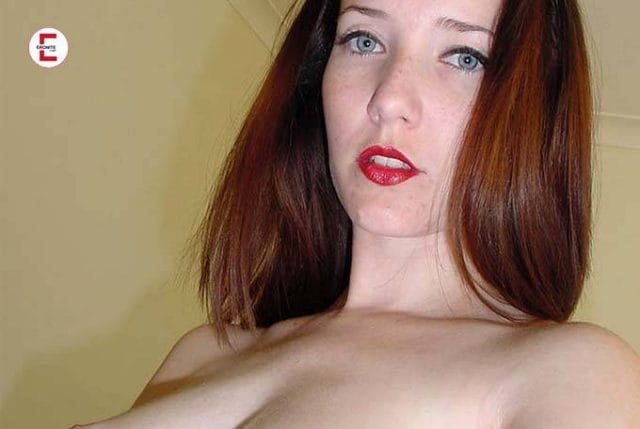 A submissive slut tells about her life
Some women love to be dominant, others go into being a submissive bitch. The latter is what we are talking about here. Let's call her Anna. Anna is a pretty young woman who actually lives in a normal relationship. The emphasis is actually. She has a dark secret that she hides from her boyfriend. Anna is a submissive bitch.
Why Anna doesn't tell her boyfriend about her double life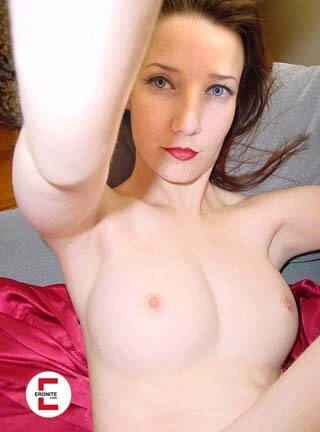 Anna loves her boyfriend and is happy with him. Almost! Because there's something she doesn't want to tell him. She knows it would upset him, maybe even mean the end of their relationship. The young woman has a very specific preference. She is a submissive slut and loves to be at the service of changing masters. A few years ago, deep within herself, she felt a very special need.
Anna wanted to be used. She wanted to do what others told her to do. Submissiveness was their destiny. There was nothing she was not willing to do. To finally be a submissive slut, she made a plan. She placed an ad on the Internet and described there what she was longing for so much. It didn't take long for her to get answers. One stood out from it and she felt called to respond immediately. After all, Anna is a submissive bitch.
She made an appointment with the man and looked forward to the meeting. Of course, she didn't tell her boyfriend. With him she was the completely normal partner, who lived with him quite normally and who had completely normal sex with him. He had no idea about his Anna's fantasies and that's how it should stay.
The first meeting with a dominant man is coming up
Anna was nervous when the time finally came and the date with a dominant man and her as a submissive slut stood in front of the door. They had arranged to meet in a bar. She told her boyfriend she was meeting a friend for dinner and chit-chat. He did not suspect anything and believed her. So she then drove off to the meeting as a submissive slut, without knowing exactly what was in store for her.
When she entered the bar, she immediately recognized him by his dominant charisma. It was immediately clear to him, too, that this was the submissive slut with whom he had an appointment. Anna felt magically attracted by his look and aura and walked towards him as if remote-controlled. This was also the one that made her lower her eyes submissively and almost as if of her own accord she was ready to do whatever he told her to do.
She wanted to hand herself over to him, she knew that as soon as she saw him. The two quickly got to talking, with him being the leading part, of course. She was the submissive slut who had to submit to him and his wishes. Anna also very soon felt the strong bond that existed between the two. At some point, he determined that he wanted to retire to a hotel room with her. She followed him willingly, although she did not know what was happening in the hotel room. But at the same time she was excited and very tense.
Submissive slut feels like liberated for the first time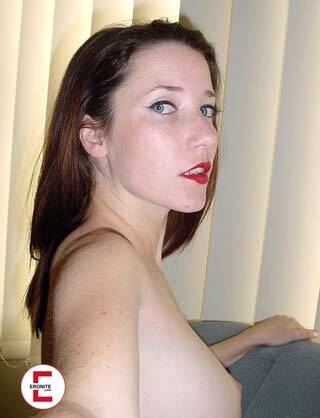 Since she could finally be a submissive slut, Anna felt liberated. The man had prepared well for this meeting and brought some things. He tells her what to wear and how to behave as a submissive slut. And she complied with him wordlessly, as if she had never done anything else. He blindfolded her with a cloth and tied her to the bed.
She could only hear what he was doing, however, she could hardly do anything with it. Then she heard something that sounded like a lighter. She heard his footsteps coming towards her and suddenly felt something hot on her belly. She suddenly realized that it must be hot candle wax. Anna felt pain, but at the same time a never known pleasure. Finally she was the submissive slut she wanted to be so much.
It did not stop at this meeting. Like her, the dominant man was bound. He was also concerned that no one should know about their hours together. He also led a double life. She did not have a guilty conscience towards her boyfriend. The thing that connected her to the dominant man was something completely different. So she also managed to keep her affair a secret from him. And she felt so incredibly free as a submissive slut. Every time she met with her Dom.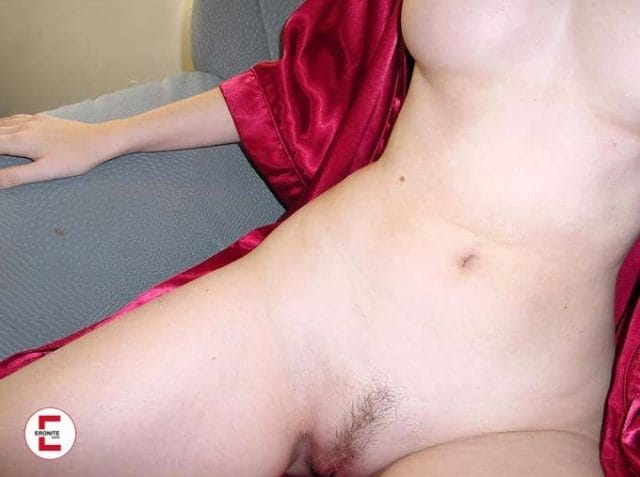 The dominant man gave her to understand clearly that she was not allowed to have other masters beside him. He, on the other hand, had other women. But as a submissive slut it was clear to Anna that she had to do what he said. She was there to serve him and carry out his orders.
Are there also boundaries in their meetings?
Who now thinks that there are no limits in such a relationship, is mistaken. Already during the first interaction, the Dom asked Anna to name a safeword. She should speak out when her pain threshold has been crossed. He told her to be sure to call it when she couldn't take it anymore.
In the process, Anna also quickly realized that there were important rules she had to follow. On the other hand, it also showed her that violence was not simply done to her. Only what she allowed was exercised. But the submissive slut was ready to endure a lot. The safeword should be well thought out. A simple no is not valid.
Nevertheless, for Anna as a submissive slut it should not remain with this one affair. At some point, the two parted ways. However, she wanted to experience the pleasure of being dominated over and over again. And so she regularly searched the Internet for men who were the counterpart to her as a submissive slut. She loved to be ruled over and carried out orders. Was told what clothes to wear or what preparations to make. Of course, she had no say in the matter.
But that in particular was very appealing to Anna. Giving herself completely to a stranger and not knowing what was in store for her. Therefore, before each meeting with her as a submissive slut, she was pleasantly excited. At the same time, the men's orders were of a completely different nature. This also increased the tension before the dates. Anna gladly carried out the instructions and addressed the men with the form of address they demanded of her.
What must a submissive slut do, what must she be ready for?
A submissive slut has to do menial things, even thank for beatings with whip and crop. She has to listen when she is punished and throws herself on the floor in front of her master. If her master wants her to, she has to put herself in an awkward position. As long as he wants it. If he wants to, he shows them off with a collar. She must wear it as long as her Dom commands.

Read also:
– Daynia, the most perverted AO slut in the region
– These are the rules I have to follow as a submissive slut
– Nini Nightmare porn: submissive and anal fuck slut
– As an anal teen I love brutal ass fuck and cum in all holes
– Rape Play: With my monster tits I am easy prey
Anna likes to do all that. Especially when it can implement commands perfectly. She does everything he asks of her. That is what she wants and not otherwise. Still, she manages to be a very different woman at home with her boyfriend. If she goes after her secret passion as a submissive slut, she wants to make her master proud.
Most of their masters live in a relationship. Their partners know nothing about their double life. It's the same the other way around with Anna. Her boyfriend would probably break up with her if he knew she was a submissive slut. Therefore, she continues to keep it a secret and is careful that none of her passion can reach their relationship.
She regularly meets with dominant men whom she wants to serve as a submissive slut. A very good friend serves as her alibi when she meets with her doms. She is the only one initiated by Anna and stands by her.