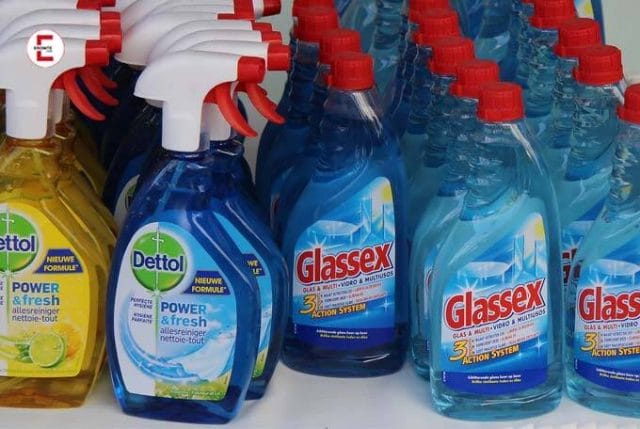 Everyone deals with stress differently
The British prefer things to be tidy within their four walls. To reduce the stress level, the Englishman would rather wield the cleaning rag than have uninhibited sex. While in other countries wild fantasies and hot practices in bed are used as a distraction, a study found that 26% of islanders prefer to go to the broom closet and clean instead of having sex. So they actually prefer to swing the feather duster and sweep through the apartment. First and foremost is sport to clear the mind.
---
Eronite empfiehlt dir diese XXX Videos, Livecams & privaten Kontakte:
---
34% work up a sweat at the gym, lifting weights, aerobics, Zumba, or jogging to reduce bad energy. It has been proven that those who work out during sports come home with a good feeling and can relax. 13% drive down mind and soul in a deep mediation, with incense sticks and relaxing music in the background and reflect completely on themselves. But the good old book is also used, because 9% read one or the other exciting thriller or romance novel and dive into another world.
In times of Corona flashes in all apartments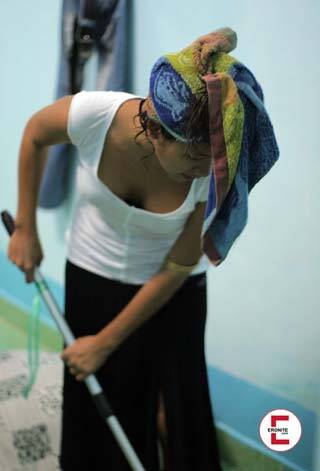 The Corona pandemic and lockdown, which has been ongoing for more than two years, has changed the daily lives of the affected population. They were suddenly home most of the day. But before people in the UK spend time together, they first tidy up their four walls. According to the motto cleaning instead of sex. 9 out of 10 people admitted that their mood is boosted by positive productivity, which is, after all, what happens when you clean. This releases endorphins, the so-called happiness hormones– and it is precisely these that do not allow any negative thoughts in the first place. Another aspect that is beneficial: the clutter is eliminated through physical activity. Calories are burned not only in bed, but also when cleaning.
Susan Fermor, spokesperson for Dr. Beckmann, a cleaning expert with years of experience, adds, "Keeping mental health, well-being and our affirming attitudes constantly in balance should be a top priority."
Cleaning instead of sex
From the study, it appears that in the last 18 months of the pandemic, cleaning, especially among the English, has become an important task and a popular method of stress relief or relaxation, as the islander says to himself, "Better cleaning than sex." But from a hygienic point of view, cleaning the apartment or house is not only due to cleanliness. It is even more important in times of Corona to clean door handles, handles and light switches, because the hands are not always immaculately clean.
This makes it easy for germs to spread, because cold viruses can survive on surfaces for between one and 24 hours. Only when the work is done, the house is sparkling, the bed is freshly made, the door handles are cleaned, viruses are eliminated and the fresh laundry is stowed in the closet, you can devote yourself carefree to eroticism. Because the British also like to have sex.

Read also:
– Fucking against housework: the currency sex
– Calorie consumption during sex: 5 positions to lose weight
– Guide: Duties and tasks of a sex slave
– The fetish encyclopedia: What is a maid?
– BDSM Games: The feminization of the man