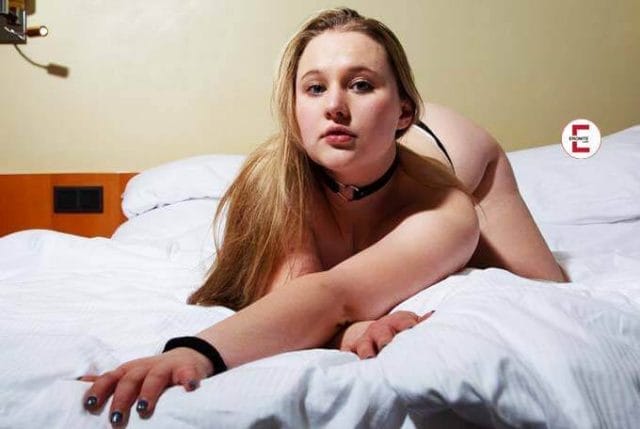 Mia Mouse porn is on the rise
Mia Mouse porn and the actress herself are becoming more and more popular. This is evident from the fact that their videos are currently in the top ranks. The young lady is continuously increasing her level of fame. There is a reason for that, because her films are varied and she radiates a very special sympathy. Their charisma is positive.
---
Eronite empfiehlt dir diese XXX Videos, Livecams & privaten Kontakte:
---
Watch clips with cute amateur
The young actress is currently 21 years old. It comes from Germany and is somewhat different from the bulk of the erotic industry. Mia Maus is a little fuller than the other models.
She has a pretty face, blonde long hair and bright blue eyes. Anyone who looks at them immediately finds them nice. This is also reflected in the Mia Mouse porn. She always seems a little like the sweet girl next door. Combined with her very own eroticism, this makes for a very explosive and special mixture. Precisely because she is a bit fuller, she is very well received by her fans.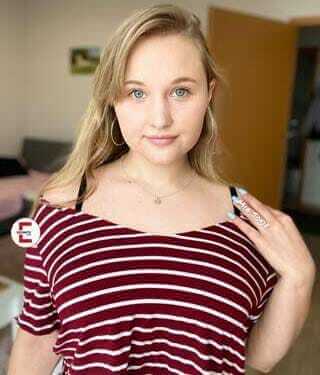 She is more approachable than many a performer. Nevertheless, her body can be seen. This she packs skillfully in alternating lingerie or costumes and goes into interaction with her fans. Her viewers and followers thank her for her openness by clicking on her videos again and again. They can't wait until the lady uploads new Mia Maus porn. In addition, she is also very present on social networks and regularly uploads content to please her fans. She is just a special young woman who knows how to deal with her followers.
Somehow she seems innocent and wicked at the same time. Perhaps that is exactly why she is so appealing to her fans. Anyone who sees her without knowing what she does probably thinks she works as a trainee at a bakery or supermarket. But far from it. She has chosen a completely different direction all her own. Probably, this is the secret of their great popularity. Mia Mouse porn is the secret tip for many men.
We are happy to ask some questions to the cute porn mouse, who has been turning the heads of her users as an amateur girl for some time now.
The interview with Mia Maus exclusively at Eronite:
Eronite – The Erotic Magazine How come you decided to shoot porn and upload the videos on certain portals? There are so many other professions that seem to be predestined for young women like you. Did something specific lead you to do that or was it more of a coincidence. Your fans are very interested in you and would like to know how you became an erotic actress.
Camgirl Mia_Maus When I registered on MyDirtyHobby at the age of 18, it was only because I needed money quickly. The plan was to chat a bit there and possibly go in front of the cam until I got enough money together. Unfortunately, my plan didn't work out because, first, I was totally inexperienced and had no idea what I was doing and, second, I didn't want to be recognized, which made the work in front of the cam quite difficult. Then I realized that MyDirtyHobby is not the right way for me to get money quickly after all. The whole thing was then put on ice again pretty quickly.
In the next time, however, the ambition grabbed me and my thoughts circled only around MDH and the erotic industry. I then followed many erotic actresses on Instagram and got a little insight into their lives and the industry.
I wanted to try it a second time, this time just to prove to myself that I could do it. In the course of this, however, I first registered on Onlyfans, as the platform was very hyped at the time.
On Onlyfans I then also felt a bit more comfortable, as it is structured similarly to Instagram and thus just seemed a bit more familiar to me.
After a short time, I found that I liked it and realized that I could do it after all! Since then, I have not toyed with the idea of quitting again.
"My next partner should have my back".
Eronite Did you learn another profession before and were you not happy with it? Some young people do an apprenticeship first and then realize they're not comfortable with it. Maybe it was similar for you. Maybe you thought you wanted to be an amateur actress right out of high school. Tell us more about what you did before your career.
Mia Maus After graduating from high school, I first did an FSJ and then started studying. I never gave a thought to the erotic industry, until I informed myself for financial reasons about the possibilities with which you can get money quite quickly as a young woman.
| STECKBRIEF | Mia Maus |
| --- | --- |
| Name | Mia Sofie |
| Fotos & Videos | Mein Profil |
| Wohnort | Nordrhein-Westfalen |
| Geburtsdatum | 16. Juni 2001 |
| Sternzeichen | Zwilling |
| Körpergröße | 160 cm |
| Gewicht | ... ich besitze keine Waage |
| BH-Größe | D-Körbchen |
| Intimrasiert | Hollywood Cut |
| Haarlänge | Sehr lang |
| Hobbys | Mit meinem Hund im Wald spazieren gehen, Puzzeln, Hörbuch hören, mit Freunden treffen |
| Lieblingsfilme | Harry Potter, Tribute von Panem |
| Lieblingsserie | Elité, How I met your mother |
| Lieblingsfarbe | Orange und Rosa |
| Das mag ich | Hunde, Natur, Autos, gutes WLAN |
| Das mag ich nicht | Alles über 25 Grad Celsius; kalt duschen gehen; Menschen, die keine Tiere mögen |
Eronite Do you have a steady partner and if so, how does he cope with the fact that you show yourself taboo in front of the amateur camera. After all, there are all kinds of different characters. Some have a problem with their partner showing herself naked. Others it excites and they are even now and then part of the erotic videos. How about your partner, if you have one?
Mia Maus I don't have a partner at the moment. But it would be totally important to me that my next partner is open to it and has my back.
Mia Mouse does not need samples for her videos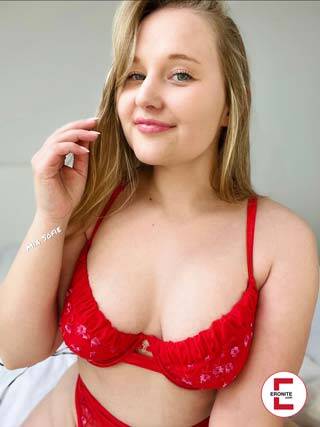 Eronite You have already uploaded numerous porn videos of yourself. How's that for plot ideas? Do you think about what you want to show your fans in the next videos for a while first? Or are these rather spontaneous ideas that suddenly pop into your head. Perhaps it is a mixture of both. Spontaneous situations often arise during the shoot.
Mia Maus I would say it's more of a mixture of both. Sometimes fans express ideas for videos and if I also find them interesting, I then shoot a corresponding video. But it's often the case that I just spontaneously see what I'm shooting, I just turn on the camera and start.
Eronite How long does it usually take you to get your videos in the can? Do you have to rehearse for it, or does that also happen kind of spontaneously at the whim of your person? I'm sure it's exciting for your followers to know. At least in your porn you seem like you give free rein to your lust. You come across very authentically in the videos, which stands out positively and leaves an impression.
Mia Maus I never rehearse for my videos, I find that totally inauthentic. Most of the time I just start shooting, then I edit a little bit at the end and in no time the sex video is ready.
Often before the video I roughly think about what should happen in the clip, then I have a rough guideline, but usually nothing more is planned. However, when I do some kind of role-playing, it takes significantly longer. Of course, I sometimes make a mistake or two and have to start all over again.
"I want to show what my profession is really like"
Eronite What do you do in your spare time when you're not busy shooting? Are there any particular hobbies that you particularly enjoy? Do you regularly do things with your friends or do you prefer to be by yourself? Maybe you'd rather work on the next video and refine your ideas before you go on air with the clip?
Mia Maus In my free time I spend a lot of time with my dog, we like to go for walks and cuddle. When I'm more in need of quiet time, I like to listen to an audiobook (preferably by Colleen Hoover) and do a little puzzle. I also like to do things with my friends, it's always good to talk and laugh together. But I also have to say that I'm thinking a lot about what I can do next, how I can make my content more varied, how I can use social media to show people what I'm really like and what the job as an erotic actress is like. Often my actual free time is then used for planning and the creation of new ideas.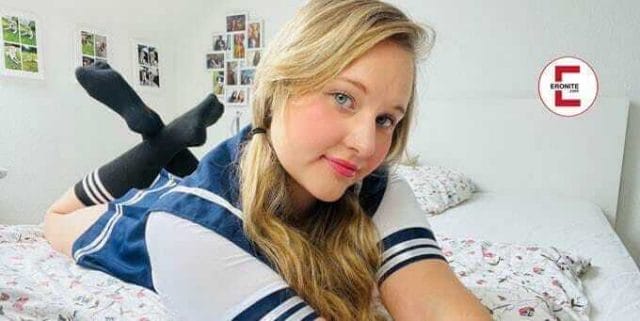 Eronite What about your users and followers? Do you already have regulars who keep logging in to watch your clips? Do you already know some of your fans personally? If so, what did the meeting with them look like, did any sexual activity occur? What was that like for you, can you describe it in more detail? We can imagine that these are unforgettable experiences that burn themselves into the memory.
Mia Maus I definitely already have regular customers, some of whom I chat with every day, who buy many or all of my videos and also often want to have wish videos. But it never comes to private meetings, because I do not want that.
Eronite If you could change one thing in the world, what would it be? Every human being has ideas about how the world should be. Is there something there with you? If you had the power, what would you do to make our blue planet a little better? Tell us about your vision of what the world should look like for you. Should people change in some ways?
Mia Maus A very good question, there are actually an incredible number of things that I think are pretty wrong with the world. But I think there are two things that I'm particularly close on and where I would definitely like to help more, which I will certainly do in the future.
One is animal welfare. I have my bitch from Italy, she was hand-raised by an animal welfare organization and then brought to Germany. I would love to go to an animal shelter in Italy or Romania and help the animal welfare workers with their work and experience everything up close. I also think that public relations work in this area is very important, because for many people it is unfortunately taken for granted to get an "easy" dog from a breeder and the option to take in a "difficult and messed up" dog does not exist for them at all. However, these assumptions that a dog from a shelter is always more complicated and they are harder to train are wrong and I just wish more people would adopt a dog instead of buying one from a breeder. #adoptdontshop
Another topic that is very close to my heart and which has also become very present during my career as an erotic actress is the social image of a sex worker. I have come to realize that a large proportion of people really have a The image of a sex worker, no matter in which area of sex work one is active: "A sex worker, for example, is always easy to have, sleeps with everyone who is out of their mind, the parents of a sex worker are of course in no way proud, but deeply disappointed and a sex worker is always stupid and had no other options professionally. It's actually quite clear. A sex worker also knows no other feelings except being horny and would like to be an object, what else…"
These prejudices really piss me off. Especially because I really do not correspond to these prejudices at all. In my future career, I would like to clean up this mess a bit and make it clear that sex workers can also be completely different.
"Sometimes my honesty becomes a problem"
Eronite Watching your videos, it is noticeable that they are characterized by a lot of variety. This is not the case with all amateur actresses. Is it important to you to offer your fans a lot of variety and to surprise them again and again with different plots? What drives you to shoot the clips that you then upload and share with your audience? Is that a particular concern for you?
Mia Maus That makes me very happy to hear that my videos are considered diverse! Yes, I actually always try to bring in some variety. First and foremost, because as a user I wouldn't want to pay for the same clip every week. As a user, you always want something new from the actress, otherwise it quickly becomes boring.
So I try to offer my users something new every now and then and I am also very excited about the feedback. That's how I know whether I should shoot something similar again or not.
Overall, I'm mostly driven by ideas and feedback from my users to shoot new videos and it's definitely a special concern for me to provide my users with varied content.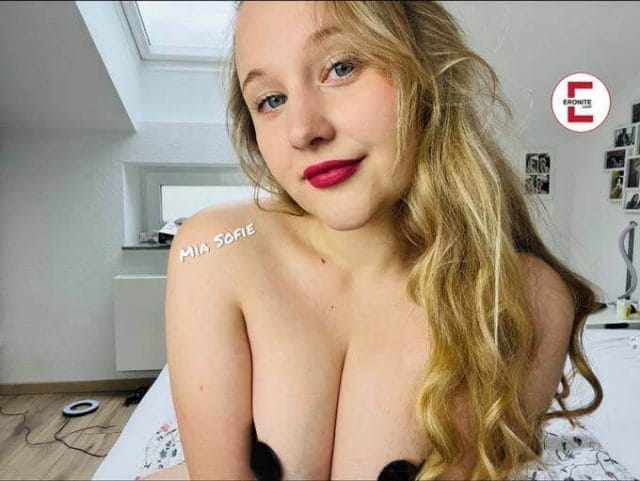 Eronite How would you describe your character yourself? Your fans may see you in your videos, but what you're really like is probably of interest to them as well. Name five qualities about yourself that your family and friends love you for. Can you also describe for us three qualities that you think don't go over so well with other people? But only if you want to.
Mia Maus My friends and family especially appreciate that I am very reliable and helpful. You can always count on me, my parents always taught me as a child "a promise is a promise and will never be broken". I definitely still adhere to that. But I certainly got my helpfulness from my parents. Especially within the family, every hurdle is overcome together.
In addition, it is also very much appreciated about me that I am honest, emphatic and open to new things.
However, my honesty is sometimes seen as a negative quality. Sometimes the truth is hard, but it is still often important to speak it. Of course, I still try to be emphatic, but a truth is what it is. I also think that while an ugly truth can be super hurtful at first, in the long run it's often those ugly truths that drive us to change for the better.
One quality that some people don't like about me is my silliness. I have to say that I can be really super childish and silly and many people find that annoying or think that I can only be like that and that you can't talk to me reasonably. I just like being silly, it makes me feel totally clueless and free, which is really good from time to time.
The third quality that some people don't do well with about me is my introversion. I definitely need more time for myself than many other people. I love to be home alone on the weekends and do puzzles in peace or go for a big walk with my dog. I can't have anyone around me all the time and would never manage to go out partying every weekend either, because that's just way too many people for me.
What wish might a fairy grant her?
Eronite If a fairy came and told you that you had three wishes, what would you wish for. Would these desires have anything to do with your sexuality or would they go in a different direction? Every person has an inner desire for what he would like to experience or do. Please tell us what it is with you and surprise your fans with your honesty.
Mia Maus No, my desires would definitely have nothing to do with my sexuality. I would wish that my family and I always stay healthy. The second thing I would probably want then is money. Yes, I know, not the most original wish, but money also means security for me. Besides, my parents could then retire and travel a bit more, get to know themselves all over again, just enjoy life, and that's what I would want for them from the bottom of my heart. But the desire for money is not altruistic either, of course. I would build myself a house, with a big garden, and then I would adopt more dogs and enjoy my life with them there. I would certainly still be involved in the field of social work, otherwise my life would be too boring in the long run.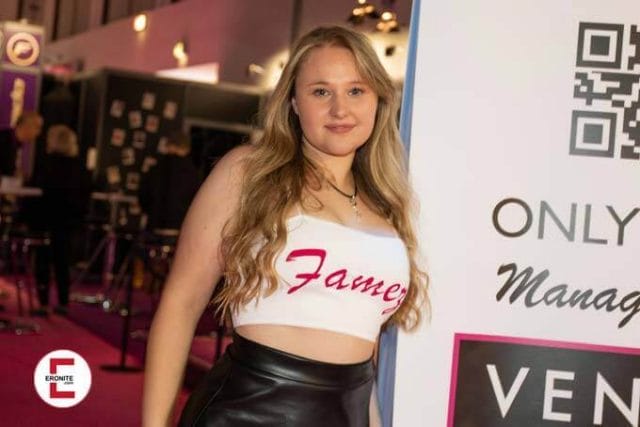 And since the first two wishes then only have advantages for me and my immediate environment, I would like to achieve something "bigger" with my third wish. However, there are so many possibilities. I could wish, for example, that there was a cure for every disease, that there was no more war, that there was no more poverty, and that everyone had enough food and a roof over their heads. There really are so many things that could make the world a better and more beautiful place.
But I would wish today that all diseases could be cured, or that there were no bad diseases in the first place. Health is the most important thing in life.
Eronite What is your personal sexual orientation? Are you straight or are you also attracted to having sex with women? With many of your female colleagues, it is true that they like to have sex with men. Nevertheless, they are not averse to a tryst with same-sex partners. Is that the same for you, or do you categorically rule it out? There are different reasons for the pros and cons for everyone.
Mia Maus I myself am definitely straight and not interested in women on a romantic level. Still, I often think about what it would be like to have sex with another girl. Since I've been in the adult industry, I've had a few requests from women to shoot content together, but until now I've never really felt ready. I think I would also have to absolutely trust a woman for that to feel comfortable. And that has not been the case so far. Let's see, maybe there will be girl-girl content from me someday….
Eronite Without wanting to offend you: Your body measurements are different from most other actresses. You stand out with more pronounced curves (positive). How do you feel about yourself in your body? But that's why you've quickly gained a lot of fans who enjoy watching your videos. In combination with your pretty face and blonde long hair, you enchant so many users.
Mia Maus That's probably true and it's often not so easy to be "different". Fortunately, that's what my fans appreciate about me, so I get a lot of compliments about my body and my curves, which really encourages me to just keep going – even without model measurements.
Nevertheless, I must say that I already often doubt my body and wish to be thinner and more trained. I had that before I was in the public eye, but now it's amplified, because the body is now in the forefront of the industry.
In fact, I've always had a rather mixed relationship with my body and I think my path to self-love will also be a somewhat longer one. But I am working on loving myself as I am.
"This year was the first time I went to an erotic fair".
Eronite In your videos you always dress sexy, with lingerie or show yourself completely naked. What clothes do you prefer in private? Do you value fashionable style or do you prefer individuality? If you opened your closet for us, what would we get to see? Do you have certain outfits that you particularly like to wear or do you also attach importance to a lot of variety?
Mia Maus In private, I'm actually more of a leisurely person. I would go out on a limb and say that I have no style at all. For me, jeans and a T-shirt are enough, if it's cold, a sweater over it and that's it. The main thing – comfortable and practical.
Eronite As you mentioned yourself, you recently visited the erotic fair Venus in Berlin. What was your impression of it and what all did you experience there? Did you also meet celebrities in the industry or were you able to make new contacts? What did you particularly like about the trade fair and what didn't you like? Tell us about the impressions that accompanied you during your visit there.
Mia Maus I was at Venus for the very first time this year and it was really exciting. First of all, I loved that I could finally see and meet many girls I already knew from social media in real life! But it was also exciting to see how differently actors and actresses revealed themselves there. There were some booths where the girls were naked all day and also satisfied themselves. Some have also let visitors touch them. Others were fully dressed, with jeans and a T-shirt, for example, and didn't want to be touched either. So there was just another huge difference among the performers in how freely they presented themselves and how close they wanted to get to the visitors. Personally, I found that quite reassuring, because I also didn't want to show myself so freely and not necessarily let myself be touched, and when I saw that other (successful) girls didn't do that either, I was really reassured. Still, my boundaries were very blurry this year at Venus and often I didn't know "do I even want to do this?" or "should I really do this?" but I didn't really have time to think about it. At the next Venus, I will certainly decide things differently.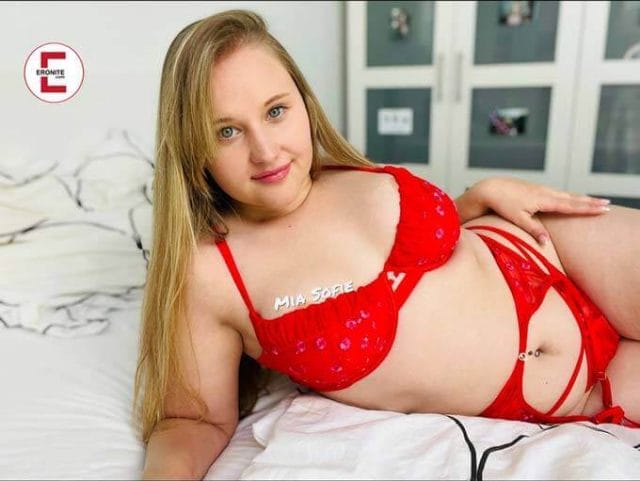 What I find great about Venus is that there really are no taboos. Every fetish has its place there and I think that's really good. If you have an extraordinary fetish, you should definitely visit Venus! For me it was also exciting to dive a little more into the fetish world. Chatting about BDSM is also something different than watching a sadomaso show on a big stage. My understanding of some fetishes and the knowledge about them just changed again, which is very helpful for my profession.
Of course, I also met celebrities, that could hardly be avoided. Right on the first evening, at the Venus Awards, Micaela Schäfer was sitting just one table away and of course I sent my parents a picture straight away. On the second day I walked a bit behind Fiona Fuchs until she had time for a photo. She is definitely a very big role model of mine. That was a highlight of the whole show for me, that I saw Fiona and also Micaela live and in action!
Eronite Would you like to increase your popularity as an erotic actress? What would you do for that? Do you also dream of winning awards for your achievements? The way your career is going right now, it's not that far-fetched. Then you would be one of the most famous and popular actresses. What goals do you still have regarding your career, what do you still want to realize and achieve in the future?
Mia Mouse Yes, I would like to do that. I do that mostly through social media, though, because that's just the way I feel most comfortable.
For example, I recently had an offer from RTL, but I turned it down. This involved a kind of reality show. I've been thinking about this offer for so long, I knew it was an incredible opportunity to grow my name recognition in a very short amount of time. At the same time, I knew that RTL would then decide how I would be portrayed in the show, and all of that somehow scared me quite a bit. I prefer to present myself on social media, just as I am, even though it probably takes a lot longer to achieve as much name recognition as it does through a show that airs on TV.
Of course I would love to win an award! I think that would definitely be a goal for me too, to be able to hold an award with my name on it in my hands! It's just an incredible appreciation of the work that you do and it just shows that what you're doing is really good.
One of my career goals would be to just build a great community. Not only people who want to see me naked quickly and as cheaply as possible, but also people who want to see me see and who are also interested in my life world, also read through my posts and stories when I write about something that is important to me, even if it has nothing to do with eroticism or sexuality.
I confess: "Sunnyboys irritate me totally".
Eronite How did your parents deal with sex when you were growing up? Were you open-minded or were you brought up rather strictly. Something must have influenced you regarding your desire to become an amateur actress. When did you first have the desire to become a porn actress? Did it take you a long time to put your plan into practice or did it all happen quickly without you having time to think about it?
MiaMaus My parents were rather closed in that respect. I myself never really had the desire to become a performer. It was more of an "accident" that I slipped into it and I never thought I would go in this direction professionally.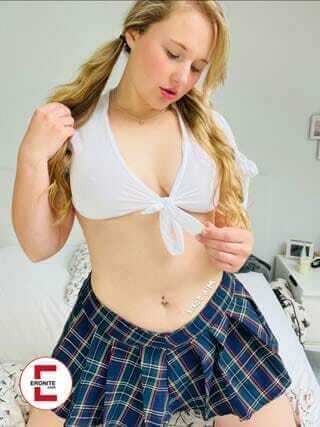 Eronite What does your dream partner look like to you? What visual characteristics excite you and what should be the character of him. Do you have certain ideas and demands or do you just let it come to you. Should he give you some space or would you rather do and enjoy everything together with him?
Mia Maus For me, the most important thing is charisma. No matter how handsome and well-built a guy is, if the charisma is not right, then I have no interest. I think I'm more attracted to sunny boys, open, natural and humorous men. It is also extremely important to me that a man has goals in his life, that he is hardworking and knows what he wants. I find it really boring when a man strolls through life without goals, without a plan and without structure. For me, of course, it would be an absolute jackpot if he supports me in my job and possibly also films with me from time to time or takes a few pictures of me. But he shouldn't interfere in my job any more than that, I prefer to do the rest on my own.
Free space is totally important to me in a relationship. I like to be by myself sometimes and don't always need someone around me. Of course, I like to do things as a couple or sometimes in a larger group, but if I don't have enough free space, I get irritated pretty quickly.

Read also:
– Free sex story: I get ridden in as a whore
– Milf meets Twen: Jenny Stella and Daynia – Hot Duo in Interview
– Sex with pastor at divine church music in Emmerich
– Why erotic stories are better than porn
Eronite What do you want to do when your career in the adult industry is over? Have you already thought about it or is that still a long way off for you. Many of your colleagues have subsequently changed their career direction completely. Would that also be a possibility for you or do you want to stay loyal to the industry?
Mia Maus I am currently studying social work and also work in this field on the side – and social work is definitely my passion. I will continue to do that on the side for the next few years. Certainly only a few hours, but I need that to feel complete.
But when I finish my career as an erotic actress, I can well imagine going into management. It's incredibly important to take young girls who are just stumbling into the adult industry by the hand. There are people out there, unfortunately, who pounce on young newcomers and exploit them or worse. With my experience, I can certainly help one or the other quite well.
Eronite Mia Maus, thank you very much for this interview. It was incredible fun and we really appreciate the detailed answers you gave us. We are sure that our readers will be as pleased as we are.
Mia Maus I can gladly return the compliment – it was an honor and pleasure for me to give an interview for your erotic magazine!
---
And what other videos does the young erotic actress upload?
But now to the Mia Mouse porn. If you haven't seen any of their clips yet, you're now wondering what's going on there. Small spoiler in advance: different situations always arise. This is certainly one of the reasons why the lady is highly regarded by her followers. While other actresses always hit the same notch, Mia Maus does it differently. Sometimes she shows herself in sexy lingerie and then again in cute schoolgirl uniform. In the latter video, she asks her viewers to help her teach sex ed. Hardly anyone would say no to that.
However, it should be clear to everyone that she will take off her school uniform later. After all, she wants to present her unique erotic side in her Mia Maus porn. As I said before, each of their videos is different from the others. Sometimes she includes her partner in it. So there is a clip where she tries to stop him from gambling. With what? Of course, with their sensual eroticism. Fans can be curious about it.
As Mia Maus alternately wears lingerie and costumes in her videos, she dresses up as a strict policewoman, for example. Who might she be handcuffing? No one needs to mention that things get hot in the process. She knows very well that her fans are waiting for Mia Mouse porn. That's why she even shoots when she has a cold. She takes her vocation seriously, which no one can deny. She also visited the erotic fair Venus in Berlin and had herself filmed. In the process, her fans had the opportunity to meet her in person.
The fact that she is very open to eroticism is regularly shown in the Mia Maus porn. In fact, she also had herself filmed in her Airbnb accommodation. Without shyness, she has provided an incredible orgasm in the shower itself. If you have already watched several of her movies, you will notice that she loves and wears lingerie in especially bold colors. Especially in red. She also takes up role-playing in her videos. We're excited to see all the other sex clips – and you may be too!