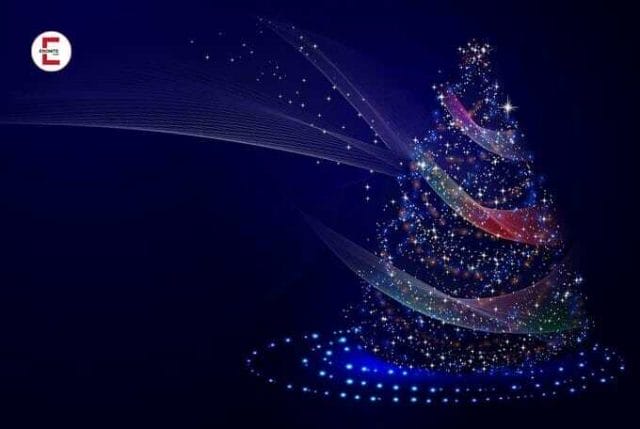 The contemplative Christmas Eve in a completely different way
For nobody the (almost) past year was a good one. We had to accept many restrictions in the personal area. We can consider ourselves lucky if we all stayed healthy and were allowed to keep our jobs. If no one in the circle of our loved ones is or was seriously ill. Thus the whole year was under a less good star than the previous times. Corona and Christmas do not go well together – and yet we all have to make the best of it in this situation. In a situation where the whole world is going crazy.
Christmas begins today
It's Christmas Eve. A real festive mood did not arise in our editorial department. The events of the last nine months are too moving.
We do not want to celebrate, we do not feel like celebrating. Christmas is just cancelled for us this year.
This year, as in the last decade, we are again foregoing gifts to business partners. You don't need more advertising material piling up in the offices or going into the trash cans.
Instead, we donate a certain amount of money to two charitable organizations. In the time "Corona and Christmas" we have decided to support the Association of binational families and partnerships e.V. with a monetary donation. This association advises and supports fathers or mothers in case of child abduction by the other parent. Also the
Initiative Missing Children e.V.
was considered by us with a financial contribution.
Love and Sex – Corona and Christmas
Nevertheless: love, eroticism and sex played and still play a prominent role in 2020. Besides a cooperation for the www.eronite.cam as a new achievement, we decided to create a significant added value for our readers with our fetish and erotic encyclopedia. Here are definitions of various terms from the sex and porn industry, but also of "normal" sexual intercourse.
The lexicon will contain over 700 entries, and every other day a new explanation of terms will go online at www.erotiklexikon.com or www.pornolexikon.com. We hope to shed some light on the many erotic terms.
Even though Corona and Christmas belong together this year, we hope that you will be able to celebrate with your loved ones.
We wish you a peaceful Christmas and perhaps the most important thing these days: Stay healthy!
Good luck,
Mario Meyer – Chief Editor
Team & Editorial office of the Eronite