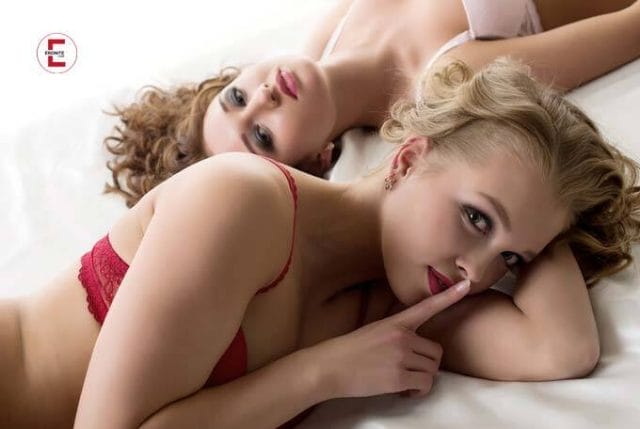 Why Luana wants to do it with another woman
Sexy Luana is from Brazil and lives in Hamburg. The Brazilian community there is not very big, many South Americans know each other. Thanks to her charms, Luana regularly dances in a nightclub on the Kiez. From men she gets great applause. But she has a crush on one of her colleagues – and would also like to do it with one or the other woman.
---
Eronite empfiehlt dir
Das Dating 3.0 – Die Zukunft des Dating

Eronite empfiehlt dir
Dating 3.0 – Die Zukunft des Dating

Eronite empfiehlt dir
Das Dating 3.0 – Die Zukunft des Dating

---
Here is Luana's report:
Now I have been here in the north for a few months. Fortunately, it hasn't been that cold so far. My compatriots here in Hamburg have warned me about frost and snow and especially about storms. I dance half naked on the pole. Even though I'm almost 30, I have a body like a 20-year-old. The audience at my performance venue seems to like the way I move. My boss thinks I'm his "exotic pearl," and I can tell what he's thinking.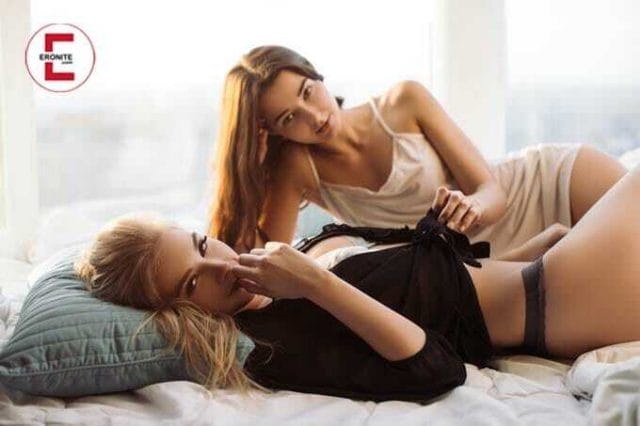 Luana horny men
Such a performance at the bar has it all. Physically, it's really exhausting. In the last few minutes of the show, I imagine that the guys down there all have boners. Sometimes I feel their lustful looks burning on my skin. This makes me hot, but also repels me a little. Every night I could fuck another man, but sex with guests is strictly forbidden for us dancers.
I share the dressing room with Beatriz from Rio and Juanita from Havana. These are two beautiful young women with sharp curves. We get along well and are not jealous of each other. Honestly, I would like to do it with another woman – preferably with the seductive Beatriz. But she is only 19 years old and looks like a love goddess. This is really not an exaggeration.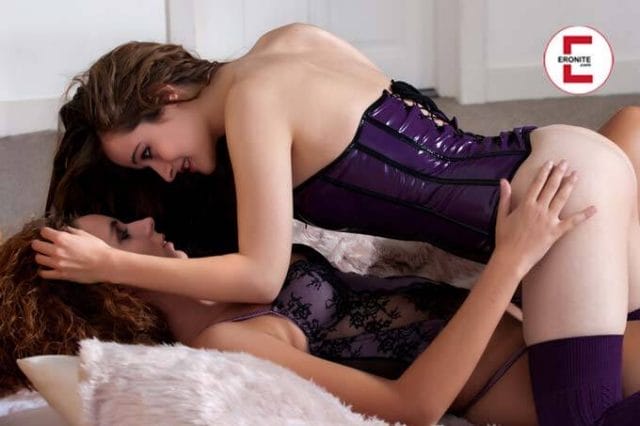 I perform to heat up the men and secretly rave about sex with girls. That's right! I know that Juanita would also like to do it with another woman, probably preferably with me. The looks from her black eyes reveal everything. The way she muses my tits and ass is unmistakable. "You are the most beautiful of us, Luana," she purred the other day.
Do you want Luana to get involved with Juanita?
Actually, there is a rule that colleagues are taboo. Especially with regard to the time after a rift or separation. Then the bitching can start and cause chaos. This is also one of the reasons why I have not yet given in to my desire. But in my imagination I give free rein to my wishful thinking. Then I imagine how I would do it with another woman. Lick, lick, lick – this is the greatest for me. Golden brown skin like Beatriz's or chocolate brown like Juanita's.
Juanita is a bit more mature and only a year younger than me. Their melons are bombastic. She appears with a tiny bikini top that barely covers her big black nipples. The men are breathless at the sight of her. And I dream about sitting on her face or having oral sex with her in the 69 position. Or suck her nipples.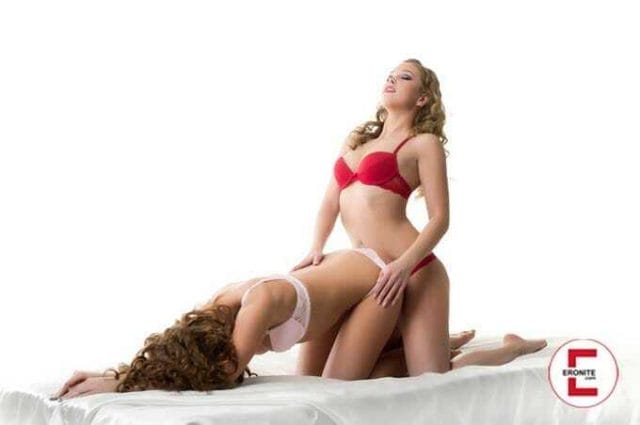 But when I seriously ask myself, I am much hotter for Beatriz. She seems like a gazelle to me. I admire her slim hips and tight pointed breasts. They only quiver very gently when she dances. Nothing wobbles there. But I don't dare approach Beatriz because she keeps talking about her Italian lover. Obviously, he gives her a great time – and I can only keep hoping to finally do it with another woman.
Will Luana get it on with a mature other woman?
There is another candidate with whom I could probably have sex at any time. Her name is Larissa and she's about 45. Her husband has a bar here in St. Pauli, and Larissa is behind the counter. She makes great caipirinhas and other cocktails and flirts unabashedly with her male and female guests. She has dyed her luscious hair blonde, and her well-rounded wasp-waisted figure is the purest challenge. Deep necklines, cheap jewelry and strong makeup are her style. Larissa already looks a bit slutty. But somehow also mega horny!
How she always turns me on! It was as if she suspected that I would like to do it with another woman. She looks at me so knowingly and challengingly at the same time. She also has cheeky, saucy sayings. Sometimes I think she's seriously hitting on me. In any case, Larissa knows no fear of contact, hugs me warmly and presses her silicone horns against my breasts. I can't stand fake tits and that's where I'll fail to get it on with this other woman.

Read also:
– That's why lesbian kisses are so different than with men
– Strap on dildo: lesbian pleasure with a strapon
– Why women kiss women without being lesbian
– Capital lesbian Lia Leone in exclusive interview
– That's why every girl should do it with another woman once in a while
On the other hand, I like being the object of Larissa's desire. Surely she can kiss well with her pout. Who has blown so many cocks in life, as she sometimes unabashedly mentions, can certainly lick sensitive. For practice I could try it once with the busty "counter bitch". What's holding me back?
Luana and her fantasies of lesbian sex
I want to do it with another woman because I like female forms. And to soft skin and silky hair. I love breasts and plump buttocks and wet paradise between the thighs. In my dreams I conquer a beautiful hairless body inches and inches with my hands and tongue. I imagine it totally erotic to unleash a manual barrage on an aroused clitoris. It drives me crazy to imagine myself penetrating a wet pussy with two fingers, as deep as I can.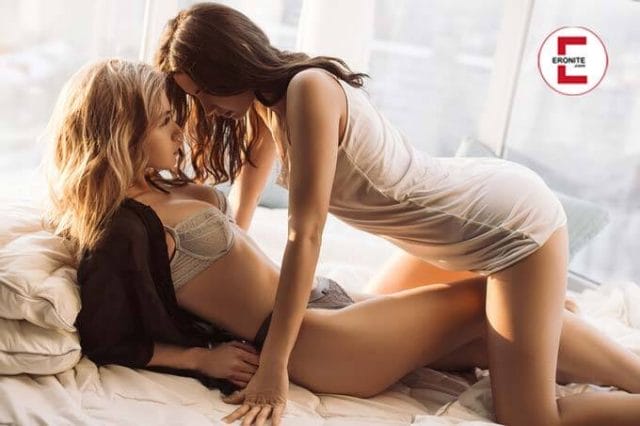 If a hot bitch does all that with me too, I totally go off. With such fantasies I bring myself to orgasm. I would also not mind doing it with another woman and using toys. How often have I seen myself in my mind's eye with a strap-on! The dildo I would push between the dreamlike ass cheeks of Beatriz and provoke her to screams of pleasure!
Dream and reality still diverge
Procrastination is my weakness, I know that. I also tend to be rather wait-and-see with men. Who is just horny for me, can not end up with me. Some romance or at least eroticism should already be there. I also don't get in the mood at all when someone rudely hits on me. I have more confidence in women in this respect, I must say. However, I was once in a lesbian bar, where the ladies approached me quite offensively and quite vulgar.
Erotic dancer and so reserved? True, I can flaunt myself without shyness, but I don't surrender easily. If I could do it regularly with another woman, maybe that would change. Oh, if only I could seduce Beatriz. I would do anything for this beauty and pamper her body from top to bottom. Already I have her fantastic tits and her perfectly waxed pussy in front of my eyes. I would love to taste their juice and have them taste mine.
Okay, I'm making a decision. When Juanita performs tonight, I'll be alone in the dressing room for a while with my crush Beatriz. Then I'll bring up her favorite topic, sex, and casually ask if she'd like to do it with another woman. If she is not averse, I could let it be known that I find her very desirable. Let's see if she responds – and what else happens. I am excited, but I also reckon I have a chance. Dreams inspire me, but I still go crazy when I can't live out my desire.