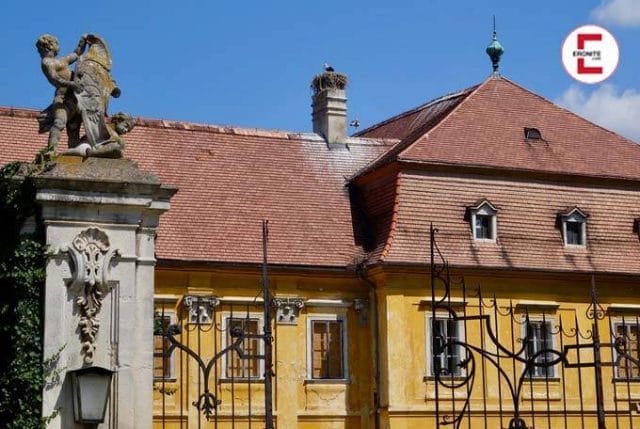 Theater at Marchegg Castle and my ONS with Paulina
A few years ago, I had the chance to live out my enthusiasm for theater in practice: I was assistant to the assistant director in a production of Shakespeare's "Macbeth," that bloodthirsty drama about betrayal and murder. That I would experience a spicy sex adventure at the baroque Marchegg Castle in Lower Austria, I did not suspect before.
---
Eronite empfiehlt dir diese XXX Videos, Livecams & privaten Kontakte:
---
Marian and Paulina started flirting
Her name was Paulina and she was portraying one of the three witches ("When will we three meet again?") who prophesy to the title character in the play that he will rise to become King of Scotland. The castle provided a picturesque backdrop for the performance. It is located in the extreme east of Austria near the border with Slovakia. Paulina was from Burgenland and had a totally cute accent. Her shiny black hair, violet eyes and sexy figure had me hooked from the first moment.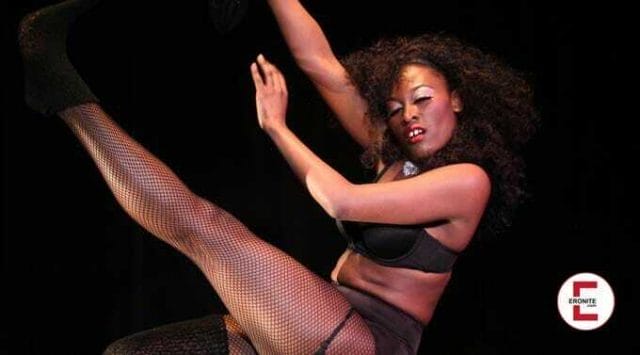 By the way, my name is Marian and I'm actually from Hesse. Through friends in Vienna, I was able to get a taste of theater at Marchegg Castle. I didn't have to take on much responsibility during the rehearsals. I was more of an errand boy, but I could easily handle that. So I could also get into the artists' dressing rooms and take a look at the pretty actresses every now and then. Lady Macbeth, whom Shakespeare has end in madness and suicide, was played by a great broad. It really had something demonic and attracted me mightily. But I was really horny for Paulina, who obviously did not miss my covetous looks.
On the second day of my stay, I found her alone in the dressing room, where I was to take away the empties. She sat in front of the mirror, which was glaringly illuminated. Paulina was not wearing makeup and I could only admire her flawless skin. "You look very young," I blurted out. Playfully blasé, she raised her eyebrows, "Oh, we're on a first-name basis?" and didn't dignify me with another glance. But she let one strap of her thin shirt slip over her shoulder as if unintentionally. I could see that her nipples were stiff. And noticed that I got an erection. Maybe she had seen the bulge in my shorts….
I could not get Paulina out of my head
I hadn't had a girlfriend in over a year, only two one night stands with party acquaintances. Due to alcohol, these were pretty lame experiences. With Paulina it would be different, I felt that immediately. At the costume rehearsal, she was supposed to wear a bright red wig, and the sight of it drove me crazy. I had wild fantasies about ripping off her medieval robe and garish hairdo. I could not imagine anything more beautiful than to have intensive skin contact with her and to nibble her after line and thread.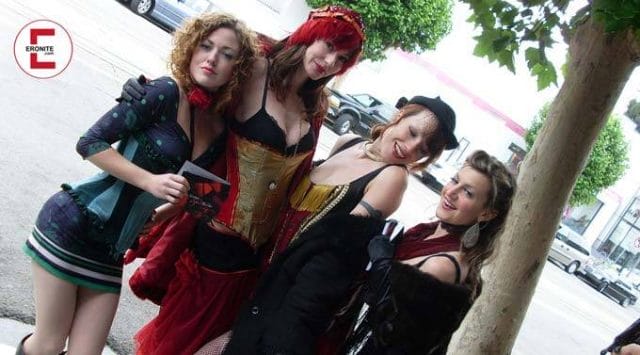 But was I even realistic about my chances? Wasn't such an enchanting creature taken long ago? Or she had something here with someone from the theater? I had to concentrate hard on my tasks in order not to get kicked out. Paulina kept haunting my mind, and I kept pulling back in between to jerk the tension away.
Finally came the hoped for opportunity
I really liked it at Marchegg Castle, especially, of course, because of Paulina and the indescribable charm she exerted on me. Twice I saw them learning to text in the castle park of the stork town Marchegg. I kept some distance, but I was sure that she noticed me. And soon learned that I was not mistaken.
Two days after our brief conversation in the dressing room, we were both standing in front of the beverage cart. Paulina looked at me with a veiled look and asked, "Say, how long are you and I going to be sneaking around each other?" Her slight Croatian accent totally turned me on. I just casually said, "For all I care, this can stop right now!" But I could feel the blood rising in my cheeks. "Do you have your own chamber here?" she wanted to know. "I live with the other two witches." "Me in a better cubbyhole," I groaned breathlessly. "But the bed is comfortable." I described to her where she would find me at Marchegg Castle. She would visit me at ten o'clock in the evening, she promised. And with that, Paulina floated away, and I mean that literally. She hardly seemed to touch the ground as she walked.
A dreamlike one night stand at Marchegg Castle
I love the theater, I really do, especially Shakespeare. But real life is not to be sneezed at at all, especially when you have something as adorable as Paulina on your hands. In the evening, I tidied up my tiny den a bit, put up flowers and hung a cloth over the glaring lamp. Of course, the little bitch made me wait – until half past ten. There was a soft knock on the door, which I hastily tore open at the same moment. I wanted to kiss Paulina immediately, but she turned her head away.

Read also:
– Sex story: My grandpa Helmuth is a pervert
– The exclusive interview with 4based girl Katixxx
– Travelogue: My erotic vacation as a single was so beautiful
– Horny fantasy: I want to be daddy's slut
"May I sit down, please?" she asked, deliberately flirtatious. She was really a full-blooded actress, always available for a scene. "Here you are, Your Highness," I said. "May I kiss your feet?" "I ask," Paulina fluted and stretched her pretty legs in my direction. I knelt down and pulled her ballerinas off her dainty little feet. Her toenails shimmered silvery. I slid my lips over her big toe and began to suck on it. Apparently I was on the right track, because Paulina let herself fall onto her back with a sigh.
What else happened that night at Marchegg Castle? Well, we had super horny foot sex first – she jerked me off with her deft toes. At some point I could only pant, because Paulina's sensuality was overwhelming. We also popped really passionately, she wanted it doggystyle. And Paulina could blow like a sex goddess. At least two hours we made out violently, it was a great, but only short ONS. "Tomorrow my lover will come," she said as she said goodbye. "He's putting on an act here, too." She kissed me softly on the forehead and left me flabbergasted. How was I supposed to get through the coming day at Marchegg Castle?