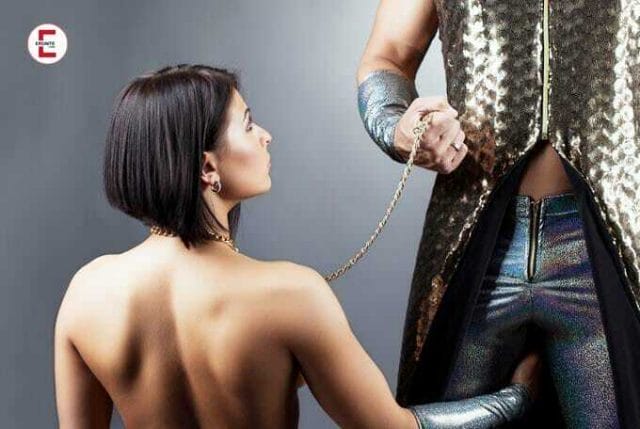 The tasks of a sex slave and more
In the BDSM scene often falls the term sex slave. Beginners can not imagine anything specific about it. They believe the duties of a sex slave are to be available as a pleasure object for their master. While this is true, it only covers one area.
---
Eronite empfiehlt dir diese XXX Videos, Livecams & privaten Kontakte:
---
What is a sex slave?
You could make it easy and say it is a submissive woman who is dominated by her male partner and has to fulfill all his sexual desires. Sex is one of the most important tasks of a sex slave, but it is far from being everything. Sex slave is not a role that a random woman plays for an hour or two and then goes back to living like everyone else. Being a sex slave is a life task.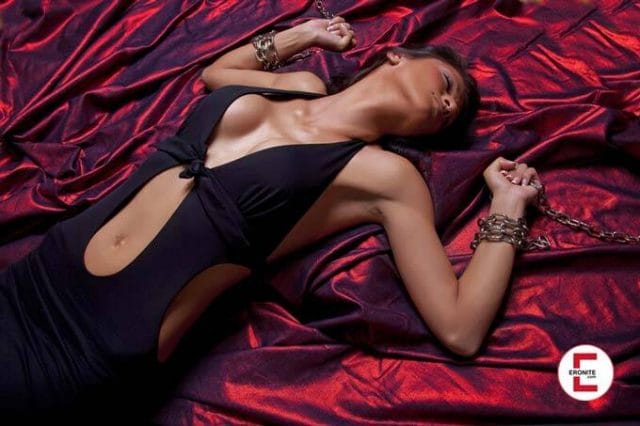 Most sex slaves live with their master in a committed relationship. They like to serve him and enjoy being submissive. Every now and then, they even expect to be punished. Being a sex slave is a 24/7 job.
Tasks of a sex slave – dress and appearance
A slave must express her status through her dress and appearance. She indicates her status by a neck ring or collar which the master puts on her and which she is never allowed to take off, not even in public. At the beginning of her life as a sex slave, she is given a slave name to listen to.
The clothes
One of the duties of a sex slave is to wear the clothes that her master orders her to wear. For example, if he wishes, she must walk around the house naked, even when there are guests. However, to please her master, the boy slave usually wears outfits that emphasize her feminine curves: Suspenders, fishnet stockings and high heels, a corsage and a thong or G-string, a micro-mini and overknees or a catsuit and the like.
Even in bed she has to wear what the master tells her to wear.
To avoid attracting attention in public, she may dress normally when going out, or at least put on a coat.
The appearance
One of the tasks of a sex slave is to express her submissive position to the master through her appearance. While each couple sets the rules individually, the following usually applies:
The sex slave must follow all the orders of her master immediately and without contradiction
Execute.
The sex slave is allowed to look at the master only when asked to do so
will.
She may speak only when asked to do so.
The master may require that his slave girl in a certain posture
enters the room, for example, only with head bowed or on all
Fours.
Sex slave tasks during sex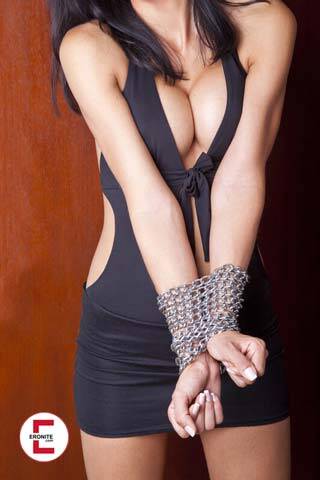 Of course, this is the most important task of every sex slave. She lives to make her master happy and satisfied. One of the tasks of a sex slave is to carry out his orders unconditionally. For example, if the master wishes to squirt into her slave mouth while blowing, she must accept it without complaining.
If the master wants to use her slave ass or urinate on her, she must let him. It also happens quite often that the master leaves his sex slave to other masters for use. She must be available to them as a sex object and let them fuck her in all holes.
Tasks of a sex slave in everyday life
Not always the tasks of a sex slave are about sex. The master decides what happens. Sometimes he just ties them up or whips them. Sometimes the two have almost normal sex or the sex slave just has to give her master a blowjob or jerk his cock until he cum. It's not always about wild sex orgies or sophisticated torture.
In everyday life, the sex slave often enough runs the household, shops, cooks, does the dishes and cleans. The master is dominant during sex, but not a pasha. In the household he supports his sex slave as much as possible. He does household chores or cooks or takes care of the children.
The punishment
An essential part of the life of a sex slave represents the punishment. One of the tasks of a sex slave is to let the punishment by her master pass over her without resistance. The punishment can be quite different. Mostly it is corporal punishment, such as whipping, tying up, or inflicting pain by putting clamps on nipples or labia.
Even more effective are psychological punishments that involve humiliation and degradation. This ranges from being pissed on, to being used by other men, to being naked in public. However, one of the worst types of punishment is when the master has fun with other women in front of his sex slave and she has to watch but is not allowed to participate.
How can such a relationship work?
The fact that it works is proven by many couples who live in an SM relationship. It is not uncommon for such a relationship to last a lifetime. Why? The answer to this is simple. Both master and sex slave do not play roles, but are called to the life. To outsiders, the tasks of a sex slave may seem cruel, but they perform them gladly because it is in their nature.

Read also: Punishment day: my training as a sex slave
A real sex slave would not feel comfortable in a normal relationship. Most men today are raised from a young age to be polite and considerate to women and to treat them with respect. This would be too boring for a real sex slave. She wants to be touched hard and punished.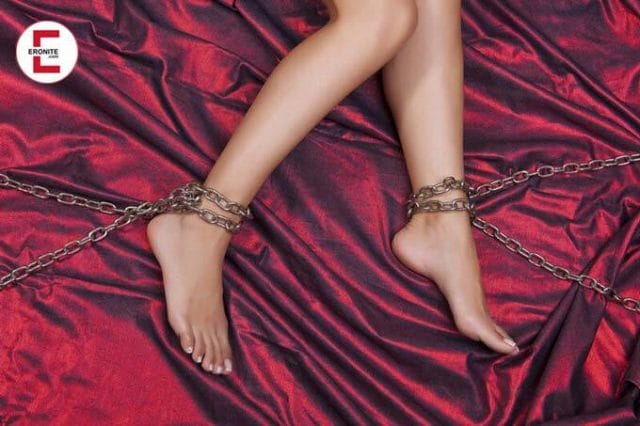 The duties of a sex slave include not only serving her master, but also being punished. If the master is too lax, many sex slaves even misbehave on purpose to be punished. However, if you think that in an SM relationship there is only sex and cruelty between master and sex slave, you are wrong. The two also exchange endearments. After a hard session of sex and torture, both are really amped up.

Read also: This is why a woman wants to be a submissive sex slave
They then take each other in their arms, caress and kiss. This helps them get back down and back into the swing of things. The strong love between master and sex slave is the reason why their relationship lasts for many years.
The slave contract
In many BDSM relationships, the relationship between master and slave is governed by a slave contract. In it, both the duties of a sex slave and the powers of the master are precisely specified. Outsiders often think that the master reacts arbitrarily and can do whatever he wants.
In reality, he has to follow certain rules just like his slave. He may beat her, torture and abuse her, and use her as a living sex toy, but he may not cause her permanent damage. For example, one of the most popular tasks of a sex slave is to recite aloud, at the command of her master, her duties as stated in the slave contract.

Read also: How I could make a dominatrix my slave
The tasks of a sex slave are many-sided and are by far not limited to sex. Despite his apparent cruelty, she loves her master as much as he loves her. Their relationship is stable and happy because both are honest with each other and can live out their passions.