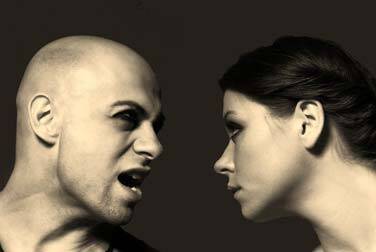 BDSM – La Belle de Jour – La Frivole de la Nuit
Ask young people today who or what they first think of when they hear the term "BDSM" and they're likely to mainly think of movie titles like 50 Shades of Grey or describe ideas of dominatrices in leather boots and aggressive department heads.
---
Eronite empfiehlt dir diese XXX Videos, Livecams & privaten Kontakte:
---
Hardly anyone would probably think of Madame Séverine Sérizy from the 1967 French erotic drama Belle de Jour – Beautiful of the Day . In this film by Spanish scandal director Luis Buñuel, Catherine Deneuve plays the rich, elegant and demure wife of a clinician who – while her husband works – turns tricks as a prostitute in a BDSM brothel.
About the desire of the overconformist for sexual rebellion
La Madame du Docteur doesn't do this for the money, of course. She only works at the small brothel to vent her need for sexual freedom in particular and spiritual freedom in general. But the upper-middle-class French society of the 1960s cannot give her these freedoms.
Even 52 years later, the suppression of female sexuality in particular, which is exclusively based on pleasure, is still a (ge)important issue. Despite the sexual revolution and societal advancement, most of us, and especially young women and girls, are still raised to believe that horniness and drive-driven fucking is only for men.
BDSM – All just a game?
Despite all the differences, boys and girls have one thing in common: the urge to play. And this is by no means limited to childhood, but persists into adulthood. Despite all the anti-gaming socialization measures.
But since as adults we no longer want to play with children's toys or constantly play with and on ourselves like pubescents, the play instinct innate in us, as in all higher mammals, seeks other outlets. For example, gambling, computer games or even sex games. And here, of course, especially the BDSM, certainly the most exciting and controversial sex game. (Leaving aside so-called paraphilias like uro- and cophrophilia).
Control and self-control are the biggest passion killers
In everyday life – especially in professional life – we (whether man or woman) must always be in control of the situation. Satisfy social norms and conventions. Function. We control and are controlled. Is it therefore really surprising that in bed (or elsewhere) we look forward to relinquishing control for ten or fifteen minutes and not having to submit to any conventions, at least during sex? I don't think so!
And no reading of the practice of sexuality allows for as much loss of control and breaking of convention as BDSM. Which makes it one of, if not the most passionate of all sex practices in the eyes of an increasing number of federal citizens.
Bondage & Discipline, Domination & Submission, Sadism & Masochism
The abbreviation "BDSM" stands for the three pillars of this kind of sex play. With "Bondage & Discipline" are bondage games and sexual discipline measures meant. Behind "Domination & Submission" hides the central feature of BDSM: Domination and submission games.
Of course, both men and women can take over the dominant (Dom) or submissive (Sub) part. "Sadism & Masochism", finally, encompasses all those BDSM practices that focus on gaining pleasure by inflicting or enduring physical pain. Especially in the area of SM, mindfulness with your own body and that of your partner and keeping (pain) boundaries is extremely important!
If everyone involved has fun and enjoys it, BDSM is certainly an exciting and passionate addition to sexuality and its practice. Have fun with the information and try it out!