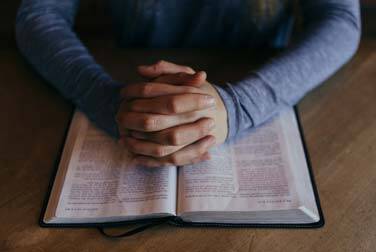 Scientology Uses Dating Sites for Missionary Work
Witness Jehovah for me, you bastard!
Scientology will stop at little when it comes to gaining members. This can also be dangerous for anyone who is active in the erotic scene. Scientology uses dating to approach people and recruit them as followers.
---
Eronite empfiehlt dir diese XXX Videos, Livecams & privaten Kontakte:
---
Scientology Uses Dating to Recruit Members in Germany
In several states, Scientology has used known dating platforms to recruit members. This became known through people who work in counselling centres. This may come as a surprise to some. When it comes to proselytizing, most tend to think of Jehovah's Witnesses ringing the doorbell and wanting to talk about God. Scientology members, however, often act less directly. Inconspicuously they try to approach people – often in everyday life.
Privacy in online dating is exploited
Scientology uses dating because dating platforms are poorly monitored. Monitoring would not only be costly. It would also, of course, contradict the privacy of the members. Many wish to have a room where they can talk about romantic and erotic topics without being disturbed.
They do this even with people they have just met on the platform. Scientology uses dating but for its own purposes and abuses the intimate atmosphere of dating platforms.
Scientology uses dating to take money out of singles' pockets
Many women and men report that they have come across Scientologists through dating platforms. As a result, they have lost large quantities in some cases. The teachings of Scientology trace their origins to the writings of L. Ron Hubbard of the United States. In Germany, the Office for the Protection of the Constitution is constantly monitoring the Church of Scientology. Scientology is very profit-oriented and often offers completely overpriced seminars and the like.
The media often report that Scientologists are extremely manipulative in recruiting new members. For example, they specifically address people in difficult life situations. So Scientology is very likely deliberately using dating to appeal to straight lonely people.
Scientology uses own dating platform
According to insider reports, Scientology has launched its own dating platform. Scientology denies this, but still admits that the dating platform was created by a Scientologist. It should therefore be viewed with caution, however, due to the often manipulative approach of Scientology mentioned above.