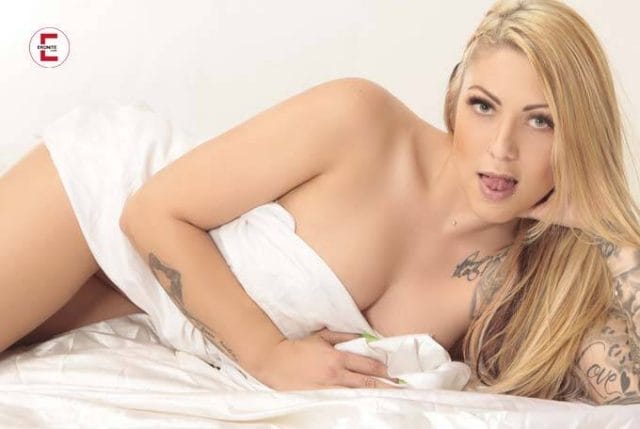 Inhaltsverzeichnis dieses Artikels
Mia Blow Birthday ♬♩
Mia Blow – her name says it all: When Mia Blow celebrates her birthday, she doesn't just blow out candles, because her stage name definitely says it all. Since 2016, the buxom blonde has been active in front of the camera. At the same time, she presents 65 kilograms, which are handsomely distributed at 1.72 meters. Long blonde hair frames her pretty face with green eyes.
---
Eronite empfiehlt dir
Das Dating 3.0 – Die Zukunft des Dating

Eronite empfiehlt dir
Dating 3.0 – Die Zukunft des Dating

Eronite empfiehlt dir
Das Dating 3.0 – Die Zukunft des Dating

---
A nose piercing flashes at the viewer. She rarely wears her glasses in the films. After all, it's the viewers who are supposed to be looking, not the actress herself. And the viewers mainly see a lot of tattooed skin and breasts of the cup size 80D of the thirty-year-old.
Mia's Movies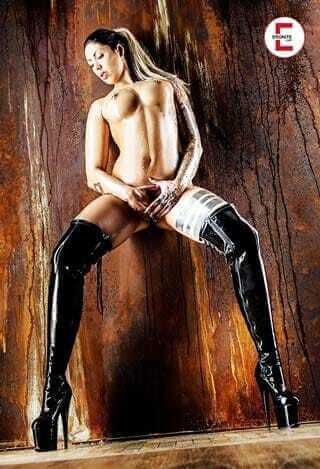 In her first videos, which Mia Blow remembers on her birthday, she had fun mostly with herself, but in her very first jerk-off instruction, she asked her viewers to cum in her mouth. With her chosen stage name, it's no wonder she prefers oral sex to other sexual activities.
However, she does not want to give up other forms of sex, and so you can see Mia Blow in many variations: Of course oral, but also vaginal and anal she can be used so right. One man is not always enough for her, and she also knows how to have fun with other women. Mia Blow can also do something with candles not only on her birthday, she really enjoys the hot wax on her body.
As a blowjob queen she gets a lot of sperm, of course, but she also likes to play games with golden shower, whether alone or with others. Besides the films Mia produces, she is also active live in front of the cam. So, with a little luck, you can celebrate your birthday with Mia Blow, which is certainly a particularly exciting experience.
♬♩ Happy birthday, Mia Blow, happy birthday to you …
All the best for the future! Mia Blow may not be surrounded by as many guests on her birthday this year as in other years.
For that, all the more viewers join in the celebrations on the screens when she doesn't blow out the candles but blows her shooting partners to climax. We also wish Mia Blow a happy birthday and look forward to her upcoming videos.
More porn pics and sex videos of the pretty woman is available here:
Mia Blow