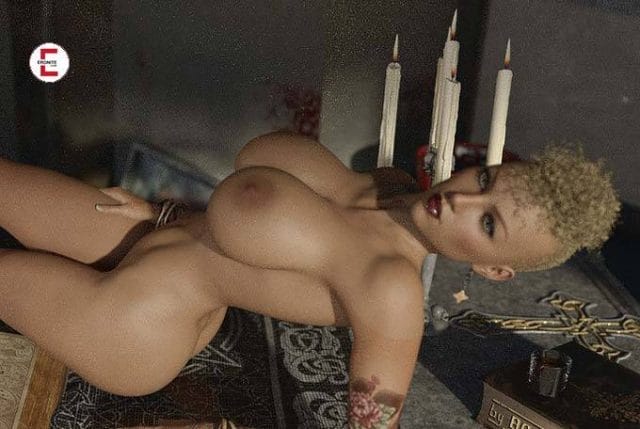 The charm of the wicked
I knew that my friend is into SM. From the beginning I had told him that I could do absolutely nothing with it. At least that's what I thought until recently. Because my dominant lover managed to give me a taste for it. And not with the usual bondage games. It was more blatant with us. My entry into the dark world of eroticism I experienced through an overhead blowjob.
---
Eronite empfiehlt dir diese XXX Videos, Livecams & privaten Kontakte:
---
How I became his sex slave through an overhead blowjob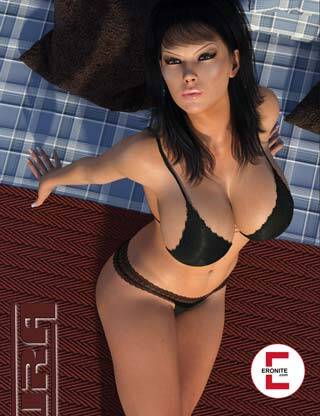 Even though I wasn't into SM in the beginning, I always had a preference for the corresponding clothes. Especially leather and latex had done it to me. I love this feeling on my skin and feel incredibly sexy myself when I have it on. In addition, in totally like to flirt with accessories from the SM scene. I usually wear a collar with a chain and there are handcuffs on my belt. My style of dress had often led to misunderstandings in the past.
My current boyfriend was not the first SMler who had false hopes because of my outfit. It had taken some convincing to talk him out of his fantasies with me. Nevertheless, he stayed with me. After all, if I may say so, I'm a really good catch. I am young, athletic, good-looking and go off in bed like a grenade. Whereby I always liked to be a little dirty during sex.
I've always loved dirty talk and blowjobs. And when someone splashed me in the face, I really went off. Sex was exactly my thing and so far no man had complained to me. Only on Sadomaso I had no desire. All my ex-boyfriends had accepted it. Only the present one did not, because he launched an impressive attempt at persuasion.
That night I became a sex slave
We met at his place. At first we had dinner, listened to music and goofed around a bit. Then he asked me if I knew what a Spiderman blowjob was. I had no idea. But since we were joking around, I explained to him that I thought the comics and movies sucked. He winked at me and said that a spiderman blowjob was an overhead blowjob. This is what he wanted to do with me tonight and thereby make me his sex slave.
I was so flabbergasted that I stared at him open-mouthed for a moment. Overhead blowjob? Should I do a handstand in the bedroom? And what was all this talk about a sex slave? I thought we were past that issue.
He waited patiently until I had regained my composure. Then he ordered me to take off my pants. I didn't want to be a killjoy, so I did. I took my time and circled my hips a little, even if it didn't quite fit the music.
His pitch tolerated absolutely no contradiction
Suddenly, something happened that I never thought would happen to me. I was already getting wet. Completely without prior physical contact and only due to the fact that I obeyed an order. His order. Suddenly the sex slave thing didn't sound so far-fetched in my head.
I pushed the lowered pants aside with my foot and enjoyed his muster. I was glad that I had put on the leather thong this morning, so he had something to look at right away. His eyes crept over my legs and the horniness in his eyes grew. Still in that calm, but not tolerating contradiction tone, he sent me to the bedroom.

Read also:
– Guide: Duties and tasks of a sex slave
– Punishment Day: My Sex Slave Training
– Day of reward: My training as a pleasure slave continues
– As an anal teen I love brutal ass fuck and cum in all holes
– So I could make a dominatrix my slave
There I was supposed to lie down with my back on the bed. First I stretched out completely on the mattress. I thought he would definitely want to tie me up. But he instructed me to slide to the edge of the bed so that my head hung over the end of the mattress. Now, finally, I understood how the overhead blowjob was supposed to work.
The first overhead blowjob of my life
My friend, who was my lord and master at that moment, stood up in front of me and looked down on me. He asked if I was now ready for a Spiderman blowjob. I nodded, but asked him to call it an overhead blowjob instead. The term spiderman blowjob is just too silly. He agreed and asked if I was willing to become his sex slave through this overhead blowjob.
Again something happened between my legs. It just shot out of me. He hadn't even touched me yet and my entire groin was trembling with horniness. Could a single word trigger such feelings? Sex slave. That already sounded cool. His sex slave sounded even better. I had discovered my submissive tendency and loved it from the first moment.
Greedily I stretched my neck and opened my mouth. For an agonizingly long moment, he simply enjoyed the sight and made me squirm. Finally, he also lowered his pants and I stared full of desire at his magnificent cock.
He allowed me to touch myself and pushed his hammer within reach of my mouth. Greedily I took him inside me and began my first overhead blowjob. In the process, my hands wandered between my legs, where it was already quite slippery. I pulled my labia apart and inserted two fingers.
I had passed my baptism of fire as his sub
At the same time, I focused on the overhead blowjob. My tongue circled his glans and I inserted my teeth with gentle pressure. From the satisfied moan above me, I realized that I was doing everything right. Why not? Such an overhead blowjob is not really different from a normal blowjob, except for the position. With his cock in my mouth and my fingers in my cunt, I had total control over what was happening.
Despite my actually submissive role. With the movements of my tongue and fingers I determined the pace. In this way, I wanted to make sure that we came at the same time. Okay, I didn't quite manage it, but it was only a difference in time of maybe thirty seconds. Maybe I can already beat my best time next time.
Happy ending of a brilliant blowjob experience
The blowjob had two highlights. His was when he shot his whole load into my mouth, which I swallowed willingly. My personal highlight was that I had passed my baptism of fire as a sex slave through the overhead blowjob. For me, sex would never be the same again. From now on, I wanted more. For years I wore the appropriate clothes, but only with today I actually became a SM bitch.
I stand by my submissive tendencies and love my boyfriend and master with all my heart. He had managed to awaken those submissive feelings hidden deep inside me. At the beginning also against my will. For this I am infinitely grateful to him and I show my gratitude almost every night with submissive S&M sex with him. He even gets to call the overhead blowjob Spiderman again, though not too often. But as his sex slave, I have nothing to dictate to him. Of course, my master uses the words he thinks are right.
Spiderman blowjob is also part of it, even if I still find this designation for an overhead blowjob silly. He also came up with other names for me. Apart from slave, I am optionally cunt, servant, bitch or simply slut. I love every single one of those names. However, not in public, only when we are among ourselves. I also immediately got this concession from my Dom. He just knows what is good for me.