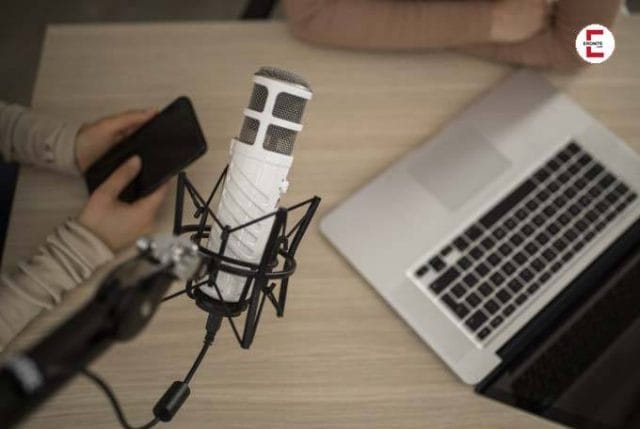 We need to talk…
Did you know? ORION now not only has sex toys, but also its own podcast. Under the title WILLkommen(link to podcast), in-house sexologist Birte answers questions from the Instagram community together with Jenna, lets influencers chat out of the closet and conducts captivating interviews with changing experts on a wide variety of topics.
---
Eronite empfiehlt dir diese XXX Videos, Livecams & privaten Kontakte:
---
A warm WELCOME to all listeners
In the meantime, more than 50 episodes are already on air. But before WILLkommen really got going, the fundamental question was: Do we need such a thing at all? After all, there are 800,000 active formats worldwide, and the love & eroticism segment in particular has been booming for years with a mass of sex podcasts.
The decisive factor for the "yes" was then above all the point that there is simply a lot to say on the subject of love. For this purpose, podcasts offer a great platform to answer intimate questions as personally as possible, with a lot of sensitivity and, above all, with concentrated sexpert knowledge. This is also one reason why ORION would never outsource its production.
So the plan was made and as is often the case with new projects, the devil was in the details. Be it that the internet connection was interrupted in the middle of the recording or even worse: a whole episode was in the can and only then realized that no one had thought to press the record button…
But the makers of WILLkommen kept at it, and when one of their podcast episodes broke the 1,000 mark for the first time, they realized with joy that they actually had an audience out there – even if the recordings always felt more like a private conversation. A good year has passed since then. This is the perfect time to draw a first conclusion, which has brought some important lessons.
A podcast is much more than just a recording
Just record something, put it on the Internet and you're done? Unfortunately, as has already been reported, it's not quite that simple. In addition, a feeling for the right choice of topic had to be developed first. Because the community is one thing above all: diverse. Here young meets old and also the sexual orientation of the listeners is quasi queer through all preferences.

Read also:
Podcast: Bewerbung beim Porno – Wie geht das?
In addition, the makers of WILLkommen were keen to add a personal touch and give the community an authentic look behind the scenes. Finding the right mix here took quite a bit of time and research.
The sound should be professional
A washed out or too quiet contribution just doesn't sound good. But what to do if you don't have a professional recording studio for your podcast episodes right from the start? When in doubt, get creative and make sure the sound is crystal clear by sitting in the closet between your sweaters. During the recording itself, on the other hand, things can be more casual.
There was often feedback that the spoilers and laughs made it more likable. Over time, the episodes have also been trimmed less and less because that's the most likely way to have an honest conversation.
Interviews are reach boosters
WILLkommen has learned to love interviews. That's because they attract new listeners and send reach numbers soaring. However, it is much more important that this platform also makes topics heard that are unfortunately all too often lost in the mainstream. For example, there have already been exciting conversations about the visibility of lesbian women, polyamory, or even what it's like to be transgender.
Our voices are heard
Regular feedback from listeners is the greatest reward. Because with them it becomes obvious that the topics actually reach the community and that something can be moved in terms of education – through all age groups and regardless of sexual orientation. A great feeling that is strengthened by each thank you once again and will definitely provide for long and many exciting podcast episodes.