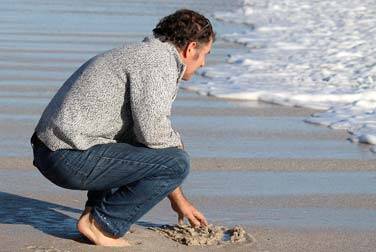 Pay sex or why men pay to fuck
How paysex can even refresh your relationship
Pay sex, also known as paysex in new German, does not have a good reputation among the general public (especially women who are in committed relationships). When men go to a brothel or even get a whore from the street, it is met with incomprehension, rejection, even disgust. According to estimated data in Germany alone, 1 million men pay for fucking every day! There can't be that many perverts or losers. So why is pay sex so popular?
---
Eronite empfiehlt dir diese XXX Videos, Livecams & privaten Kontakte:
---
The partner is often to blame
In many cases, the female partner is the driving factor that makes the man seek sex outside the home and pay for it. Because a lot of women let themselves go. As long as the relationship is not yet solidified, they do everything to bind the man to them. They are attentive, loving, tender and passionate, just as most men want. Some time after the wedding, however, this wears off. Instead of lust and passion there is a headache and instead of hot lingerie she wears curlers in bed. No wonder men then turn to pay sex. A normal, healthy man needs sex at least once in a while. If he can't get that at home, pay sex is the easiest solution to the problem.
Why do men love pay sex?
Because it is the man who takes the initiative. It starts with the man being able to choose his sex partner to his liking. Some like buxom blondes with ample bust, others like dainty Thai women, still others brown samba beauties with fire in their blood. In everyday life it is often difficult to impossible to enter into a firm partnership with such women, no matter how fiercely you desire them. Paysex is the ideal solution to be together with your dream partner at least for a short time.
With pay sex, women also court their customers. After all, they want to make money, so they go out of their way to look as attractive as possible to men. This starts with provocative clothing, make-up, hairstyle and jewellery. It all serves to emphasize her feminine charms and make her as attractive to him as possible. What man doesn't enjoy the sight of a beautiful woman in suspenders, fishnet stockings and high heels or with a corsage and overknees? This is exactly the kind of thing the poor guy at home usually doesn't get to see. That's why he chooses to have pay sex, because it's standard there.
Pay sex helps make dreams come true
The behavior of women who offer pay sex also contributes to their popularity. Sure, there are those who offer paysex out of sheer need for money or because they are forced to. However, many work as whores or escorts because they love sex and enjoy putting men into sexual ecstasy with their charms and love-making skills. They simply combine the pleasant with the useful. satisfy their lust and earn with the pay sex thereby also still money. Many a "professional" shows more lust and passion during sex than the bored wife who only spreads her legs to finally have her peace and quiet and during coitus is only worried that her hairstyle might suffer. Men are not stupid and have feelings too. They sense something like that.
Most men (probably all of them, in fact) have sexual fantasies. Many of these they cannot fulfil with their steady partner without putting their relationship at risk or at least causing a serious crisis. Few women, for example, would tolerate or even welcome him bringing another woman home for a threesome. Many wives even refuse to wear sexy lingerie or overknees during sex because they find it "slutty" and cheap.
If secretly masturbating to porn videos isn't enough for the poor husband or boyfriend, he has no choice but to resort to paid sex to turn his dreams into reality. The ladies who offer such services, of course, know this very well and do everything to fulfill the fantasies of their customers. If the wife or girlfriend would also make such an effort, her partner would probably not even think of using paid sex.
Pay sex has advantages
Men are driven. That's not exactly a compliment, but it's in line with the facts. Most men love wild, passionate sex where they are the center of attention and their desires are fulfilled. Men who are temperamental and love sex can suppress their feelings for a time, but not forever. Once the time has come when, figuratively speaking, the boiler is about to burst and pressure must be released. Pay sex serves as a sort of safety valve in this case.
Even though many wives or girlfriends don't want to admit it, they benefit when their partner uses pay sex. This is about a service that the man pays for. He gets what he wants, is happy and satisfied. When he comes home, he brings a good mood with him and his partner doesn't have to force herself to do anything just to keep him with her. Pay sex is offered by professionals who have no personal interest in their clients. A whore will never interfere in a partnership and try to destroy it. She gives the man sex as he likes it and gets money for it. That settles the matter for them.
It is much worse when the partner is looking for an affair (maybe even with his wife's best friend). Then not only is the relationship in serious jeopardy, in the long run an affair is usually even more expensive than paysex.
Of course, it would be ideal to have sex only with your partner, but ideals often do not translate into practice. That's where pay sex is still the better option compared to an affair.