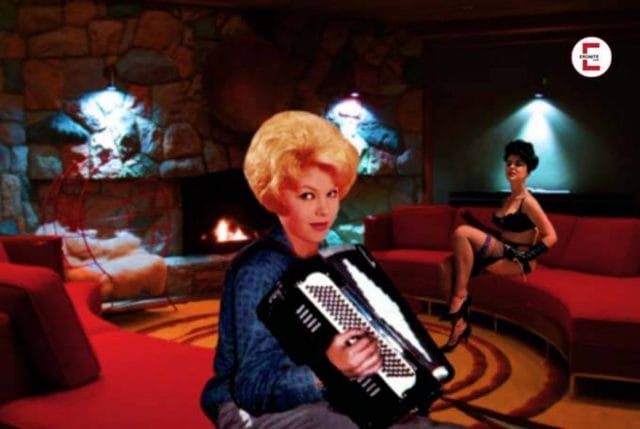 What are the pitfalls that lurk for you?
There are about 350 swingers clubs in Germany. Couples and singles with a common interest meet there: they want to diversify their sex life. There are written, but also unwritten rules in the clubs. If you violate this, it can be embarrassing for you in the swingers club. This happens relatively often, especially to newcomers.
---
Eronite empfiehlt dir diese XXX Videos, Livecams & privaten Kontakte:
---
Embarrassing in swingers club
The dress code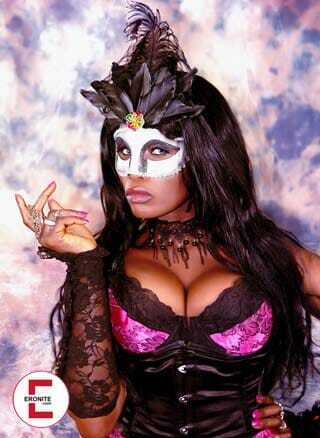 Among the things that can become embarrassing in the swingers club, the choice of appropriate clothing is in the first place. In the swingers club people meet to have sex. Actually, it should be a matter of course to dress sexy for it. With the ladies, that usually works, too. After all, you don't need much to look hot. Hold-up fishnet stockings and high heels are quite enough, at least for the beginning. Men have a much harder time of it. Their appearance looks embarrassing in the swingers club when they don't make any effort in choosing their clothes and walk around the club with their worn out everyday underwear. Equally embarrassing are brightly colored shorts or T-shirts, perhaps even printed with cartoon characters or slogans. Better suited are mesh shirts or muscle shirts and (new) retro shorts or skimpy swim trunks. Thongs also look embarrassing on men.
As for shoes, flip-flops fall under the category of "embarrassing in a swingers club" for both sexes, especially if they are garishly colored. However, for hygienic reasons (athlete's foot) it is not a good idea to go barefoot.
Better are comfortable sandals with profile. They are also recommended for ladies, at least in wet areas, because there is a risk of slipping with high heels.
The stability
As far as sex is concerned, men are disadvantaged by nature. In order to penetrate a body orifice, her penis must become stiff enough for a sufficiently long time. Women, on the other hand, can simply help problems along with a little lubricant. Therefore, for men it can be very embarrassing in the swingers club if they do not get an erection, although it is expected from them in the situation. There is hardly a more unpleasant situation for a man. However, it can be avoided if couples practice restraint during their first visit to a swingers club and initially limit themselves to just observing other couples.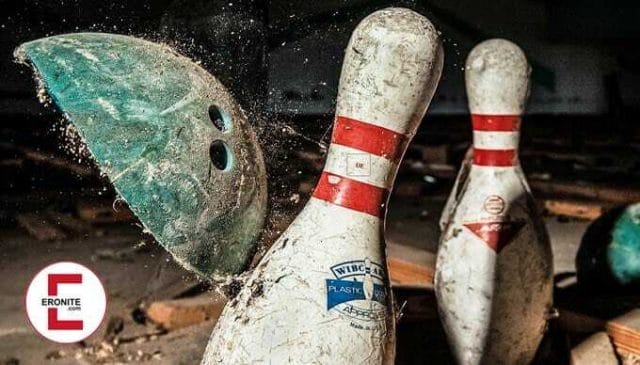 Voyeurism, by the way, is also a sexual practice. Many find it horny when they are observed during sex. In the next step, you can have sex with your own partner. It can be extremely horny to know that you are being watched. To avoid embarrassment for men at the swingers club, they should not have sex with other women until they know that their best friend will not abandon them.
Tip: Drinking a lot of alcohol in a couples club is not a good idea. While a small amount reduces inhibitions, too much impairs erectile function.
Jealousy
She can be really embarrassing in the swingers club. Talking about having sex with other people and then actually practicing it are two completely different things. This problem affects both men and women. Some can't stand it when their partner has fun with others in front of them.
Jealousy scenes are really embarrassing in a swingers club and affect the atmosphere negatively. This is what happens when only one partner wants to swing and the other reluctantly goes along. Swinging is only fun together. If the partner can't handle it, it's better to do without.
Personal hygiene
If someone does not pay attention to good personal hygiene, it can be very embarrassing in the swingers club. This includes, for example, newcomers taking a shower before slipping into their sexy outfits. But that is not enough. Once again, an appeal is made here to the men. For them it can be embarrassing in the swingers club if they neglect their hands. What woman likes to let a man play with her pussy when he has long, dirty fingernails? Clean, well-groomed hands (and feet) are part of personal hygiene.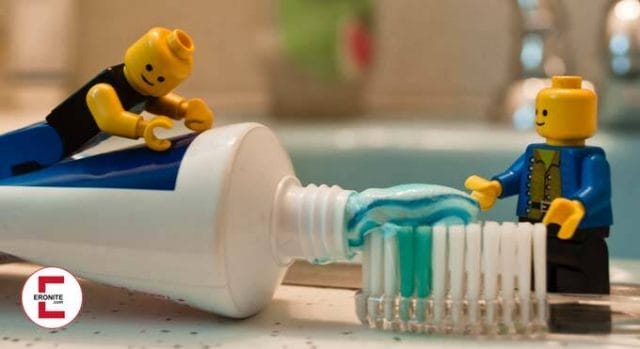 The same applies to beard growth. As nice as it is to spoil your partner or another woman with your mouth, it can be unpleasant if the stubble scratches the delicate skin. To avoid embarrassment in the swingers club, it is better to shave beforehand or at least let the beard grow a little (But do not overdo it. A full beard does not necessarily look sexy!).
Intimate hair
In connection with body hair immediately the next thing that can be embarrassing in the swingers club: Pubic hair or intimate hair. You can stand by this as you like, the trend has been going in the direction of removing pubic hair as much as possible for years. Especially from women, most men expect to present their pussy clean-shaven with a Hollywood Cut. This makes it very easy to see when she gets wet and also makes licking more fun. It is true that men's views on this point are more tolerant than women's, but even for them it will be embarrassing in the swingers club if they show up with a jungle between their legs.
Tip: Men do not have to shave completely bald around the bottom. It is enough to trim the hair growth. By the way, the little friend looks bigger when he can no longer hide in the thicket.
Importance
Pushy behavior is not only very embarrassing in the swingers club, but will not be tolerated. In extreme cases, it may result in the offender being asked to leave the club and being banned from the premises. The motto of swingers is not by chance "Everything can, nothing must". This means that all actions must be voluntary and by mutual consent. However, some men sometimes find it difficult to share this attitude. For example, when they observe some women in lesbian lovemaking, they feel like joining in and do not take no for an answer.

Read also:
– Guide for swingers beginners: The first time in a swingers club
– Swinger club experience: the female pleasure in the center
– Ultimate thrill? To the swingers party with your partner!
– Frivolous erotic travel: When swingers go on vacation
– Bet that… I taste 25 swingers clubs on the water of the hot tub?
– The big swinger lexicon tells you relevant terms
– What does swinging mean for the partnership?
This can have very unpleasant consequences. In many clubs, the rooms are equipped with some kind of traffic lights on the door. Often, for example, green means free access. Anyone can come and join in. Yellow means that observation is possible, but participation is not desired. Red means stop. The couple or group wants to keep to themselves. Neither participation nor observation is possible.
Meet acquaintances
For some, it is embarrassing to meet acquaintances in the sex club, perhaps the neighbor, a work colleague or the boss or boss. As a rule, however, this is not a problem. It should be kept in mind that the people concerned are also human beings and have a private life. The best way to handle such situations is to greet each other and each mind his own business. It would be embarrassing to leave the swingers club in a hurry.
How to avoid such blunders?
It's not that hard. It just requires a bit of dexterity. For example, if you are visiting a swingers club for the first time, you would be well advised to call there beforehand and ask about the dress code. That already saves an embarrassing debut. In larger clubs, new guests are often given a tour of the facility. On this occasion, not only the individual rooms are shown, but also explained how guests should behave. Participation in the tour is advisable because it avoids embarrassing behavior in the swingers club.
In smaller clubs you can also ask experienced swingers to explain the most important rules. The swinger scene is characterized by a friendly atmosphere. No real swinger will refuse such a request for help from newcomers.
In addition, it makes sense for newcomers to take things slowly and, at least on their first visit, limit themselves to observing the behavior of other guests and learning from it.
It doesn't have to be awkward at the swingers club!
Correct behavior is not that difficult. Basically, the same rules apply as on a date. After all, if you're meeting someone for the first time, you're going to make a special effort to please him or her. With a little tact, respect and politeness, most blunders can be avoided.