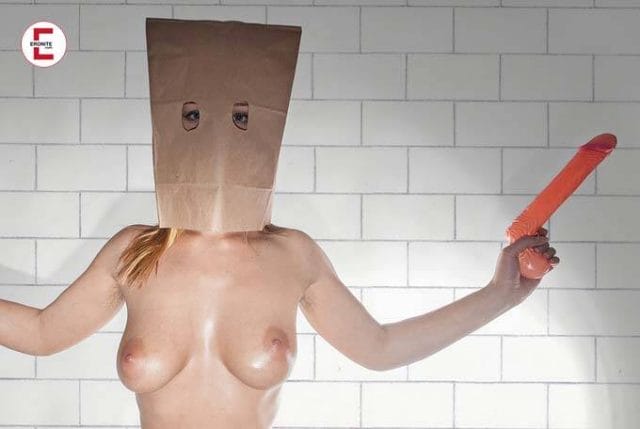 Where to put the money?
Finally virtual dildo masks for digital avatars come on the market! O no, the ECB raises the key interest rate, interest rates rise and present many users with a profound problem: they simply don't know where to put all that money anymore. But the solution is near, in the form of virtual dildo masks for all the digital avatars who finally want to do it senseless.
---
Eronite empfiehlt dir diese XXX Videos, Livecams & privaten Kontakte:
---
With virtual dildo masks it goes properly to the thing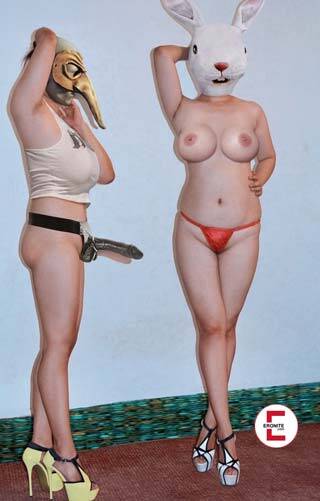 The great Mark Zuckerberg shows it to everyone again and again: this is how you can squander your money senselessly, make him richer and the best thing: you don't actually get anything out of it. But, who hasn't always wanted to have their avatars running around with dildo masks? Always looking for a new partner, who then willingly explores the mask with all its orifices, or not.
The time of prudish, writhing, fully clothed avatars must be over! Freedom for the horny, ready to fuck and let off steam avatars. Here, no one is too good for anything. Gone are the days when avatars had to wear overpriced branded clothing, now it's less is more! The main thing that the holes are properly moistened. The digital lubricant is certainly not to be missed.
A murmur goes through the scene. The only problem: the avatars had no idea that they have different genders until now. Something like sex must therefore first establish itself in this scene. But there are brave ones here, too. After all, volunteers are needed for model tests so that virtual dildo masks can really establish themselves. After the first three shoved the dildo in their mouths and vomited, it was clear to the dingers that they had to handle it more carefully – and first read the instructions.
Of course, here again some were hasty and have immediately sat down with the butts on it, so that the assholes were properly blown up. However, the smarter avatars first properly wet themselves with lube and meticulously followed the instructions, giving it to each other properly.
Revolution in the avatar world
Already the first fetish circles are forming in the avatar world and, what is even worse: they only want to fuck. Serve their "creator" my ass. The avatars want sexual freedom and in no way want to be subordinate to anyone else. Therefore, it is also planned by the Avatar Union, should the virtual dildo masks go into series production, that the viewers will not only have to pay for the purchase of the same, but also for a membership in the premium area, in order to be able to use the avatars longer and also to use them virtually.
Therefore, even the big porn film producers are already on hold. This is where the big money is to be made, because customers have far too much money anyway and are only too happy to throw it out senselessly so that those who already have too much can enrich themselves.
Virtual dildo masks – who would have thought that this would lead to the end of the will-less avatars and bring them to sexual ecstasies. What's more, no one would have expected such greed for money.
Do avatars get pregnant?
Previous studies have shown that avatars themselves cannot produce offspring and therefore may continue to have unprotected sex. Therefore, virtual dildo masks, which are already available on the black market for a lot of money in a wide variety of designs, are not infrequently used by the most diverse avatars one after the other.

Read also:
– How virtual animation is changing the adult industry
– Sweet Mia XXX comes with Lovense on your command
– Orgasm under your control: How to control Mia's climax
Horny, dirty sex, the way people like it. The avatars are laughing their heads off. No STDs, no pregnancies, no aging – just horniness and squirting lust.
Shut down or release?
But what to do now, when the avatars already go completely crazy with the prospect of buyable, virtual dildo masks? Should we shut down the online world or continue to subsidize it financially? Here, a whole new world could emerge to rival the porn industry. But then where to put all the actors in the real world?
Serious questions arise, all of which have one origin: people have too much money that they want to invest senselessly. There must be other solutions than making the little virtual men go crazy. But presumably the sexual revolution through virtual dildo masks is unstoppable anyway.
---
Also with this article it acts, which surely already many readers and lady readers will have recognized, around flawless satire. Just like, for example, the dildo for left-handed women or the Pimpernuckel – a Swabian dildo with an interesting taste.