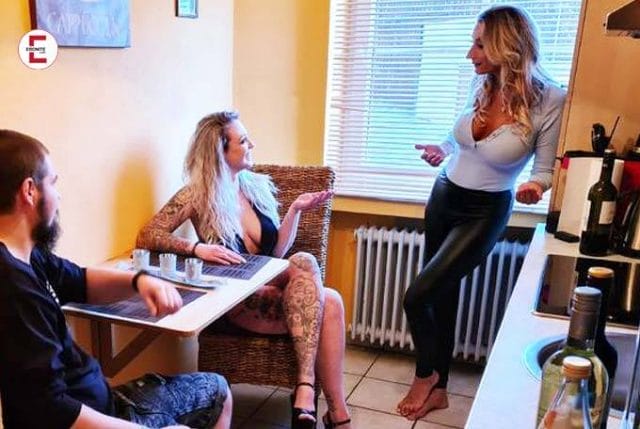 Vika Viktoria – porn industry shooting star
If you look up the term "Durchstarten" in the dictionary, you're bound to come across a photo of Vika Viktoria. The winner of the Venus Award 2018 has already been seen on various TV formats of RTL, RTL 2 and SAT1. The blonde beauty had already made it into the BILD newspaper as well. Vika Viktoria is a shining star in the erotic sky.
Erotic career
There was a time when the Munich office clerk was married. Her husband was very jealous and always made sure that Vika Viktoria was never dressed too sexy. Short skirts were taboo, he did not even allow her friends. To the imposed prudery were added jealousy and delusions of control.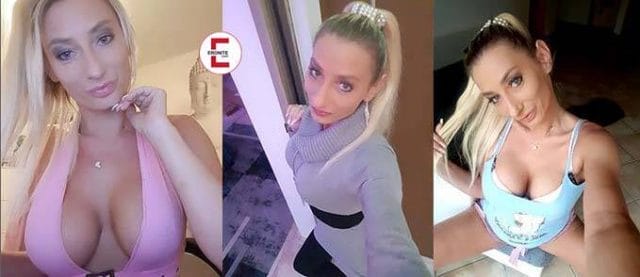 It was a fortunate circumstance that Vika Viktoria met a colleague at work who was relatively relaxed about the subject of sex. Fascinated by this permissive lifestyle, the blonde kept testing her own sex appeal.
It came to divorce and since then Vika Viktoria is free and unattached again. This freedom lives the sexy blonde now to the fullest. On this occasion, she came into contact with the topic of webcams and immediately took a liking to it. The idea of being looked at by men in front of the cam appealed to Vika Viktoria, so she soon tried cam sex.
Once she started, she couldn't and wouldn't stop. It was just too awesome. Finally she could live out without restraint all that she had to painfully hold back for years. All the wilder her videos seem, because VikaViktoria always gives one hundred percent and is a real rocket in front of the cam.
Fetishes, preferences and inclinations
Vika has already succumbed to the attraction of being watched. That's certainly where her penchant for the outdoors and unusual places comes from. The thrill of possibly getting caught makes the sexy blonde even hotter.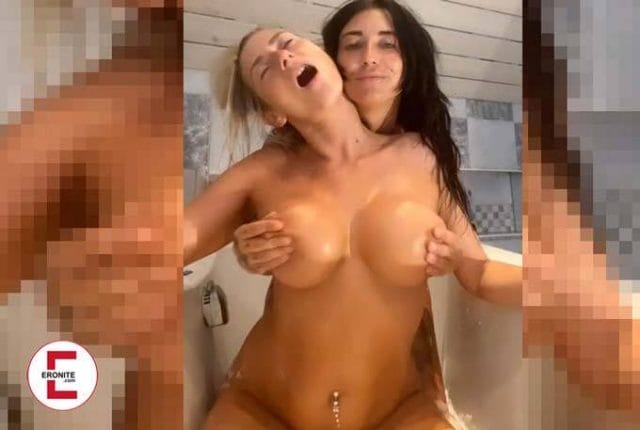 Moreover, Vika Viktoria has not only a penchant, but also a distinct talent for dirty talk. The hot blonde makes her listeners really horny by the words she chooses. Other girls have a hard time with this, but Vika is obviously a natural.
Role model function
Vika Viktoria is a mother of three and campaigns for the social recognition of sex workers. Not only that she sees no obstacle in her profession to bring children into the world. Vika Viktoria is actively campaigning for mothers from the sex industry to be treated in the same way as women with more mundane jobs. It goes without saying that her situation as a divorced mom of three children is not entirely easy. All the more respect should be paid to this woman, who so brilliantly reconciles eroticism and family life.
Naturalness is sexy
Vika Viktoria's style and way of life is one hundred percent authentic and genuine. It is the result of their life course so far. None of their behavior is contrived or fake.

Read also:
– Churchgoer outraged: Are porn stars allowed to have children?
– Why we bought a cow for Christmas 2019
– Interview: Mother and daughter – an intimate, intimate relationship
– Sex story "The first time" – from two points of view
– Sex story: My mother still gives me her breast today
Their distinctly handsome bodies are also natural. Two piercings serve as eye-catchers, one on the belly button and the other in the genital area. Only her breasts, the beautiful blonde has had injected after breastfeeding three children. However, Vika openly admits this at any time.
The porn couple
Together with her partner Bayernsepp, Vika Viktoria mixes up the prudish suburban idyll of Bavaria. The two shoot porn and put them on the Internet. This already caused several, partly neutrally written, articles in the local press of her Bavarian place of residence. There is talk of the "porn couple" and the question percolating on all sides is how to reconcile their lifestyle with Bavarian values.
But is it any of the surrounding population's business what two people do in their bedroom? According to local newspapers, this may be announced because the said videos are published on the Internet. Such articles, of course, contribute to a sometimes not so pleasant neighborly atmosphere. In some cases, this goes so far that they have already considered moving to another state.