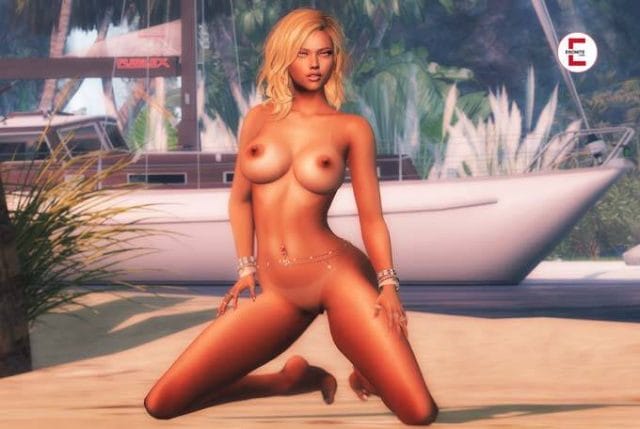 Good nude photoshoot in nature
Here's what to keep in mind: Nude photo shoots in nature are particularly demanding. The focus is on the naked body. Photographed in erotic poses in perfect beauty. However, in order for the recordings to be successful, certain factors must be taken into account. This includes not only the right place, but many other things. Special conditions apply outdoors. What to look out for?
---
Eronite empfiehlt dir diese XXX Videos, Livecams & privaten Kontakte:
---
Choose the right place for the shooting
For nude photo shoots in nature to succeed, it is important to find the right place. But for this purpose, different places are suitable, for example, trees, fields or streams. After all, the focus of nude photo shoots in nature are people. It is important to find a quiet and deserted place, because waterfalls and beaches, although beautiful, are very crowded.
Therefore, the place should be as free as possible from any interference. Embarrassing moments can occur if spectators show up. Also unsuitable are locations that are close to populated areas. Residents may find offense at the naked model.
But now how to find a good place for nude photo shoots in nature? There are several photographer forums on the Internet. There you will find helpful tips for the location. But also own initiative can help to find a nice place. Google Maps, for example, offers help here. Here you can quickly select suitable locations where nude photo shoots can take place in nature.
During the first visit, make sure that the place is deserted, the area is easily accessible and there are suitable lighting conditions.
It is recommended to take the camera with you to take a few test shots. This makes it much easier to plan and organize nude photo shoots in nature. Perspectives are tried out and the photographer can find out whether he needs special equipment.
Find suitable models for nude photo shoots in nature
Of central importance is to find a suitable model for nude photo shoots in nature. After all, it must undress completely. Inexperienced photographers should best ask among their acquaintances if there is someone who would be willing to do this. Creating nudes with friends or acquaintances is much easier than with strangers. In addition, there are other ways to find a model.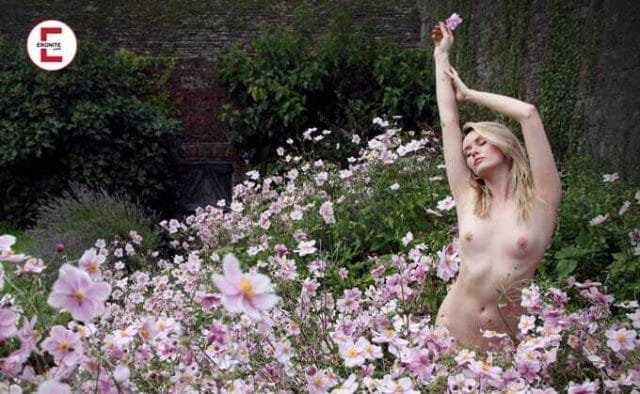 The photographer can approach people on the street who are eligible for a nude photo shoot. However, it must be open enough to do so. Here it is important to appear professional and present a portfolio of photos that speak for themselves. This increases the chances of hiring the right model.
There are portals with erotic content on the Internet. There it is also worth looking for a model. Here are sometimes available people who do not let themselves be photographed naked for the first time. Here, the location is also less relevant. Photographers can find a suitable model for nude photo shoots in nature quite quickly in these portals.
The search is also possible in social networks. There are already photos in the profiles there. This helps the photographer to assess who is suitable for the shoot and who rather not. Here, it is also essential to act politely and professionally when making contact. Otherwise, the potential model may be deterred.
Lastly, there is another variant of finding models. Namely, by posting on the bulletin board in stores or in universities. It goes without saying that the notice has no nude photos. It makes more sense to specify the photographer's website. This should, of course, look serious and be accompanied by exemplary photos.
Draw up the contract – what should be included?
Even before the model is selected, the photographer should consider whether they will receive a fee for the shoot or whether the model will be used "time for print". Both variants have advantages and disadvantages. Which one is the better choice depends mainly on the model's ideas and what the pictures will be used for. Whatever the decision, a contract is mandatory. All important details can be recorded here.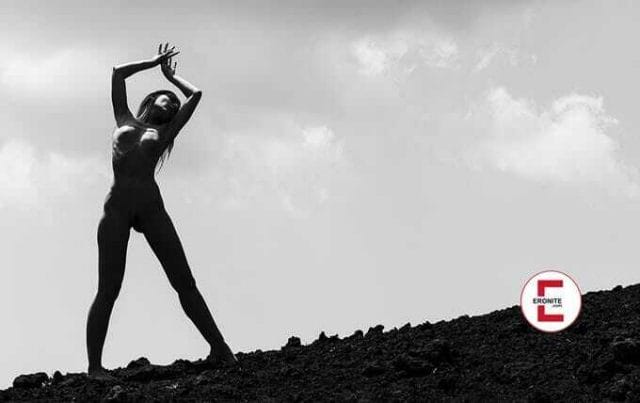 Amateur photographers usually choose the "time for print" model for nude photo shoots in nature. This means that the models do not receive a fee, but the photos that are taken during the shoot. However, this creates a disadvantage for the photographer. He is the author, but the distribution and publication rights conflict with the right to the model's image. If it does not agree, the photographer may not publish the images.
In contrast, the photographer has to dig deeper into his pocket when paying fees. Especially when there are also expenses to be paid. He may publish and distribute the recordings as permitted by law. For the most part, experienced models want to receive a fee for nude photo shoots in nature. If they are amateurs, the price per hour is between 30 and 50 euros. Professional models easily charge double the price. For paid shoots, please note that limited editing of photos is allowed without consent.
The equipment for nude photo shoots in nature
If it is so far, the photographer must bring the appropriate equipment to be able to shoot beautiful photos. This includes various tools. So, of course, especially the camera. Without this, not a single image can be created. Therefore, the photographer should check his equipment beforehand.

Read also:
– Advisor: What distinguishes a serious photo model
– How can I recognize a dubious photographer?
– That's why every man finds wet t-shirt contests horny
– FunDorado Casting Contest: Which girl do you vote for?
A camera strap is also advantageous. It is used to protect the camera, especially when the nude shooting takes place in nature near water or similar places. Lenses and objectives are also important. If images are to be created from a distance or close-ups, or if models are to be photographed in motion, they are helpful. Dirt is removed with cleaning cloths.
In addition, the photographer should take spare batteries and memory cards, as well as an angle finder and a tripod. The equipment also includes reflectors, light meters, gray graduated filters and remote releases. The contract including pen and his cell phone should also be with the photographer.
Provide good lighting conditions when needed
The right lighting conditions are important for nude photo shoots in nature. In the studio, these are easy to adjust, but in nature it's more difficult. Weather conditions play a role here. Diffuse lighting conditions are ideal, as the model is less dazzled here. They also allow for softer contrasts than with the sun at zenith.
On the other hand, it is possible that the natural light is not bright enough. Then the already mentioned diffusers and reflectors will help. Flash hitting the model from the front is counterproductive.