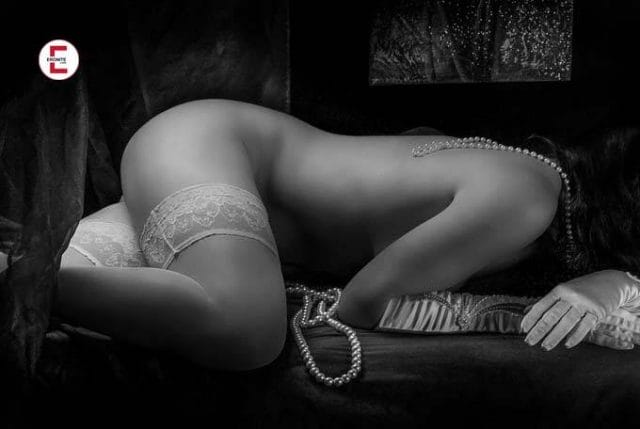 Tutoring with a difference
He made me an immoral offer
But sex with a professor? Would never have occurred to me until "he" walked into the lecture hall! A young professor who must have been new to the university. I wasn't really interested in his lecture, because my mind was somewhere else. When the lecture was finally over, I had to approach him and asked about certain topics I supposedly didn't understand. His answers failed to quench my thirst for knowledge and he made me an immoral offer. Because he wanted to give me private tutoring.
---
Eronite empfiehlt dir diese XXX Videos, Livecams & privaten Kontakte:
---
My chance for some tutored sex! That very afternoon I was to be with him. My preparations were really hectic, skimpy lingerie and an even skimpier skirt already made me vibrate inwardly with lust. Because I knew this tutoring was going to be different! By the time I was at his door and rang the bell, I noticed exactly how slowly my pearl of pleasure was getting excited. Because she was getting wetter and more willing by the second. Two seconds later the door opened and I was not surprised to see the young professor, with only a towel swung around his hips, opening the door for me.
My hands were tied to the bed
Voluptuous anticipation of this probably more sexual tutoring spread through my body. I would have liked to perpetuate myself orally on his privates, but I didn't think so. My professor led me straight to his bedroom, because he probably also realized that I certainly didn't need any school tutoring. No, I needed sexual or at least erotic tutoring.
" The best stories are written by life.
The large bed with the metal bars caught my eye immediately! I could already see his lust for me in his eyes, as they radiated pure sex drive. He led me to the bed and I lay down, as if in a trance. Then he grabbed some ropes and tied me to the bed. After my hands were tied tightly to the bed, he pulled down my short skirt and panties. Completely exposed, I lay tied up on my professor's bed – ready for tutoring sex. But I noticed exactly how this bizarre situation excited me.
He also tied my legs still in a spread position. That way he could look straight down at my coiffed vagina. One grip and he had a dildo in his hand. I had no experience with a dildo yet, but he did. Because with quick movements he teased my wet, shiny vagina. I moaned loudly and squirmed with desire as best I could in the bound position. When I was almost climaxing, he stopped! A buzzing vibrator was supposed to bring me back to reality. My professor held the vibrator right up against my clit and I could no longer control myself. My defenseless, bound position allowed him to do exactly as he saw fit.
My professor made me orgasm and I screamed my pleasure out loud. After that, he loosened the bonds and the light marks on my joints would remind me of my captivating tutoring for days to come. Unfortunately, the act itself didn't happen, but who knows what may come up in the next tutoring session. The tutorial sex with restraints and sex toys has opened my eyes that I have not experienced everything in terms of sex and eroticism!