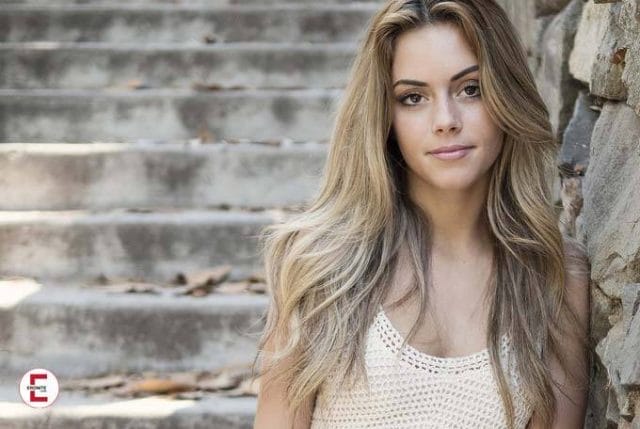 The young hairdresser and the old customer
Hairdresser Chrissy sits in front of her laptop and surfs the Internet a little. She is a hairdresser, 24 years young and single. She does not have a full-time job, only a part-time job at a hairdresser. Three days a week, she cuts hair, washes, blow-dries, highlights and, of course, advises customers. With her earnings she just about makes ends meet, pays for her small 2-room apartment in Bochum and can't afford to make any big jumps. Now and then she cuts the hair of acquaintances on a private basis and earns a few euros on the side.
---
Eronite empfiehlt dir diese XXX Videos, Livecams & privaten Kontakte:
---
By chance she stumbles across a private offer on the net:
A mature gentleman is looking for a hairdresser who will dress him scantily or perhaps even cut his hair naked. Don't worry, I'm nice and not pushy. Maybe somebody wants to.
Grinning, she reads the display a second time and then scrolls on. She still finds a few offers, but all of them are outside the industry. She does not feel like working in a call center or multi-level marketing. Also offers for chat portals are not to your taste. After a while she scrolls back to the somewhat daring request.
"What's wrong with cutting a man's hair while wearing a bikini? In the swimming pool there is no reason why not. Most of the time I'm behind the client in the editing anyway."
Chrissy didn't make much money as a hairdresser
She ponders back and forth for a while and then clicks on "Reply".
Hello, stranger,
I just read the ad where you're looking for a hairdresser who cuts your hair in a scantily dressed way.
I am a trained hairdresser, at the moment without a full-time job and would try it once and if I I feel comfortable with it and it remains with the haircut, gladly also regularly. Thereby I'd wear a bikini or maybe some lingerie. But I don't dare to be completely naked.
I am 24 years old, slim and daylight capable.
I am very happy about an answer and if there are any questions left, I will of course answer them.
Best wishes, hairdresser Chrissy
One more click on the "Send" button. She takes a deep breath and logs out.
Two days later, Chrissy remembers that she applied for this somewhat special job. She goes on the Internet and logs in to the advertising portal. In fact, she got an answer.
Hello, Chrissy,
Thank you for your answer. Yes, a bikini as clothing is quite in my line. I'd rather have lingerie. Since I'm not available, I would have to come to you.
I hope that this is possible.
Of course sex is left out. I really want just get a haircut while I look at you in a bikini or lingerie.
LG Kurt
Chrissy reads the email twice.
"Actually, that doesn't sound so bad. I can cut hair. Many people have seen me in my bikini. Well, it's a lot less in underwear, but that wouldn't be so bad either. I had opened the door to the mailman in my underwear."
She grins and remembers the astonished face of the postman. She had even enjoyed it a little back then. "So why not?!" She makes a decision. "I'll answer him and meet him first in a cafe somewhere to see if I like him at all or if he's some kind of greaseball."
Should she really receive a strange man at home?
She thinks about it for half an hour and then types her answer to Kurt.
Hello, Kurt,
Thank you for your answer.
Of course I can cut your hair at my place. Then I can't forget my tools and have everything I need. However, I would like to work with you before on a neutral Meet place. So we can decide without obligation, whether this with us can work in this particular situation. We can also also clarify what it is worth to you and what kind of haircut you want.
I need to know this in order to be able to obtain the appropriate products such as shampoo, hair tonic, gel or similar.
There's a little cafe around the corner where we could meet
and if everything works out, you can just walk up to me and get that first haircut
…can take care of.
I hope this is what you want.
See you soon, the hairdresser Chrissy
She sends the answer immediately without thinking any further. She's a little excited. It's not exactly usual to cut the hair of someone you don't know half-naked. But there is still the possibility to back out of the meeting at the café. Actually, she realizes that the backing down is not gonna happen. She needs the money and what does it matter if a man sees her in a bikini while she's working? How much should she charge? What is he willing to pay and will he stick to the agreement that there will be no sex? The very next day the answer is in your mailbox.
Hello, Chrissy,
I'm glad you're answering me and that you can cut hair at your own home.
I am 66, now retired, and can dispose of my time freely. Hope my age doesn't scare you off.
My wife passed away a year ago and I now live with my daughter and her husband in the house. A young woman's visit is not easily possible and probably only causes unnecessary speculation.
I don't need special things for my hair. Any normal shampoo is good. I myself usually use a commercial one. Gel and I don't need hair tonic at all. So all this is without any problems. I would like to come to your house once a month and confide in you my hair.
Would 50 euros be an acceptable offer for you?
Of course I agree with a previous meeting in the café. When can we meet there?
Love, Kurt
The hairdresser got a very lucrative offer
"50 euros for a haircut, not a bad offer." Chrissy smiles. "Otherwise, I get 10, 15 euros at most from private clients. Well, they don't want to see me half-naked, but 35 or 40 euros more is fine."
Chrissy does not think about it long and answers immediately.
Hello, Kurt,
I gladly accept your offer of 50 Euro for an appointment.
I suggest Monday, Wednesday or Thursday as a meeting at the café. I don't care what time it is. Suggest something and then we can meet there.
Fine, if you don't prefer any special products. I always have normal shampoo in the house and use it myself.
No, your age does not deter me, since you wrote "Mature master seeks" at the beginning. If you were much younger, that would have been a deterrent.
I am looking forward to it and I am very excited about you.
Love, your Chrissy
Smiling, Chrissy clicks on the send button. "Now I'm really excited and a little tingling in my stomach when I think of cutting the gentleman's hair only dressed in a bikini. Sure, I should turn a little bit in front of him so he can look at my figure, but that won't be too bad. I should probably shave my pussy first. Not that he'll see it, but if there's a few hairs sticking out of the bikini, it's not as tingly."
When she has finished shaving and sits down at her laptop, a message is already flashing.
Hello, Chrissy,
Monday suits me fine. How about 2:00 at the café and how will I recognize you?
I could put a daily newspaper on the table for recognition and hope that I'm the only one who does it.
My hair is now in desperate need of a haircut as well. Maybe you'll recognize me from this.
In any case, I am very happy and hope that we are also somewhat sympathetic.
See you Monday at 2:00.
LG, Kurt
And suddenly everything went from strength to strength for Chrissy
"Monday is the day after tomorrow." Chrissy looks at the calendar. "Then I have to see if there is any shampoo left in the house and I have to put a fresh towel ready. I'll be all right. I am curious to see what Kurt looks like and if he is as nice as he writes. Write a quick reply."
Hello, Kurt,
2:00 is very good. I only have a five minute walk to the café and I will be there on time. You can recognize me by my T-shirt. A friend of mine gave me this as a birthday present and it has my name written all over it.
So if you see a woman wearing a black t-shirt, that says "Chrissy" on it, that's me.
Greetings from a very excited Chrissy
Monday Chrissy is a little more excited than expected. Freshly showered she makes her way to the café in time. She stops briefly at the entrance and looks across the restaurant. There are only three guests to be seen. A couple sits on the right side and an elderly gentleman on the window side. She goes in his direction and when he sees her, he gets up and moves a chair for her.
"You're Chrissy, if I'm reading right," he smiles and gives her his hand.
"Yes, I am, and then you can only be Kurt," she smiles back.
She sits down on the seat offered and Kurt waves to the waitress.
"What do you want, Chrissy?"
"I just want a coffee. There's no room for cake right now. I had just had lunch," she smiles.
"A coffee for the lady," the waitress repeats, disappearing behind the counter.
"What is your first impression of me?" Kurt looks at Chrissy expectantly.
"This is how I hoped you'd be. A somewhat older semester, but very well preserved. I wouldn't have guessed 66 years, tops, 60."
"Thanks, Chrissy. You look very good. A slender young woman with a beautiful figure. No bone frame and also not too much on the ribs. I look forward to seeing more of your figure. Can't I hope for that?"
"Yes, you may," Chrissy smiles. "Actually, we've already covered the most important things by email, and after we've had our coffee, we can go straight to my place if you like."
"I'd love nothing more," smiles Kurt. "I can't wait."

The lips of the vulva were visible through the panties
A quarter of an hour later both are in Chrissy's apartment and while Kurt has taken a seat, Chrissy goes into her bedroom, takes off her clothes and puts on her bikini. In front of the mirror she examines herself critically, tugs a little on her top and panties, pulls them up a little further so that her labia are visible and goes to the door.
"That should be enough," she grins, takes a deep breath and goes into Kurt's room.
"Wow" it comes from Kurt's mouth. "You little hairdresser looks very tasty. Two beautiful breasts. Not too big and not too small and a very tight panty, where your pussy can also be recognized. I'm sure you're shaved, too, as tight as your panties are," he grins.
"Yes, I always shave." She pulls the edge of the panties down a little bit without exposing her labia and pulls them up again. "It makes me feel cleaner."
"Very nice." Kurt can't take his eyes off her. "Would you mind turning around?"
Chrissy turns, stretches his bottom out and then turns back to him.
"I think we should start with your hair."
First she washes his hair and massages his scalp and also the neck and shoulders are not spared. Then she dries the hair briefly with a towel, but leaves a certain moisture in the hair.
"So, now you have to tell me exactly how to cut your hair."
Kurt explains his desired hairstyle to her and Chrissy gets going. She handles knife, scissors and machine with virtuosity, and half an hour later, taking her time for her work, she holds a mirror behind Kurt's head so that he can also examine the back.
"That's excellent." Kurt is thrilled. "Finally, someone who's doing what I want."
"I'm glad you like it," smiles Chrissy, clears away her paraphernalia and sweeps away the hair that has fallen to the floor.

The pussy of the horny hairdresser probably itched already
She goes into the kitchen and turns on her coffee machine.
"I'm sure you'll have some coffee too," she smiles. "I baked a cake this morning."
"You can bake a cake?" Kurt smiles and sits down at the table. "Most young women can't do this anymore."
"I used to help my mother in the kitchen a lot. You learn fast."
"Then you must treat your boyfriend to a lot of pie."
"I don't have a boyfriend right now. He cheated on me and I've been single for six months," Chrissy grins. "That's why I can afford to cut your hair half-naked."
"Well, I'm lucky," grins Kurt. "Can I touch your breasts with my hand?"
"Yes, you may." Chrissy smiles and sits down next to Kurt.
Kurt strokes her breast once or twice, which remains hidden under the top, and pinches her nipples briefly.
"About your pussy, too?"
Wordlessly the hairdresser Chrissy spreads her legs and grins at Kurt. "Please help yourself."
He strokes over her bikini panties and follows the visible line of her labia.
"You have a wonderful soft skin," Kurt smiles as his hand also strokes the inside of her thighs.
"And you have very tender hands," Chrissy smiles. "Won't you rub my back a little?" She sits backwards on Kurt's lap and he grabs her shoulders, massages her lightly and then wanders slowly, massaging her bottom, with which she sits on him. Then she sits back down on her chair, they eat cake, drink coffee and talk about this and that. After two hours Kurt says goodbye, hands Chrissy the agreed 50 Euros and says goodbye.
"Can we do this again in four weeks? I'd love to!" Kurt put his hands around Chrissy's hips.
"Gladly, Kurt." Chrissy puts her hands on Kurt's shoulders. "Well, you have my phone number. Just send me a WhatsApp the day before, and I'll set it up."
"That's how we do it," Kurt smiles, gives Chrissy another light slap on the bottom and leaves the house.

Should she be ashamed of what she had done?
Chrissy goes into the bedroom and takes off her bikini. Grinning, she looks at herself in the mirror. "Well, that went easier than I thought. First I got a fright when he wanted to stroke my breasts and then I let him touch my pussy. But it wasn't bad at all. I was wearing a top and panties. Nothing to be ashamed of. He's a nice one, though. I wonder if he'll ever want more. Do people over 60 even have sex anymore? Never mind." She gets dressed and leaves her apartment to go shopping.
When she comes home on Tuesday after work, she finds a message on her cell phone.
Hello, Chrissy,
thank you for yesterday afternoon.
It was so beautiful to see the body of a beautiful young woman again and to be allowed to touch it, even if separated by some fabric.
You have really given me great joy with this and I am looking forward to when my hair has grown again and I can come to you.
It would be nice if you would bake a cake again. It tastes a thousand times better than any pastry cake.
I look forward to next time.
Love, Kurt
Chrissy smiles and types an answer
Dear Kurt,
I also enjoyed the afternoon very much. I was a little scared before, but it was completely unfounded. What remains is a tingling in my stomach, but it is pleasant and makes me look forward to the next time. Of course I will bake a cake again, because the coffee doesn't taste good without it. Are you a fan of pie? Until our next hair appointment.
Your private hairdresser Chrissy
The next few weeks will pass as usual. The only difference are the messages Chrissy and Kurt exchange. Finally comes the Monday when Kurt needs a haircut again and rings Chrissy's doorbell at 14 o'clock on time. Chrissy opens the door and Kurt enters the apartment.
"Hello Kurt, nice to see you", Chrissy smiles and gives him a light kiss on the cheek.
"Why, hello, Chrissy," he smiles and looks at her. "What did you wear today that was so nice?"
Chrissy is not wearing a bikini today, but lingerie. Bra and panties are very tight. The panties are a thong that leaves the entire bottom free and just about covers her labia.

But only if there's cake!
"You like that?" Chrissy smiles and turns around once.
"I like that very much," Kurt smiles and leads her by the hand into the room where Chrissy will cut his hair.
"Coffee first?"
"No, Chrissy, we'll save that for later when we get the cake too."
"Okay, let's get right to the hair," Chrissy smiles and starts right away.
She moves in such a way that Kurt can see her as well as possible and also goes close to him to give him the opportunity to touch her more often. Kurt makes good use of this opportunity and often finds his hand on her bottom or thigh. When she finally trims his eyebrows a little, she sits on his lap with her legs spread and gives Kurt a good view of her already barely covered breasts. Before she gets up, she gives him a light kiss on the mouth.
"Oh, I don't know if I can sleep tonight," smiles Kurt, "but it's worth the kiss."
After the coffee both sit on the couch for a while and Kurt's hands wander over Chrissy's body without coming into direct contact with her intimate areas. After two hours Kurt says goodbye again and pays the agreed price for the haircut. Chrissy goes back into her bedroom, undresses, lies down on the bed and spoils herself with her dildo, which she takes out of the drawer of her bedside cabinet.
Again, countless messages fly back and forth between Chrissy and Kurt over the next four weeks until the next visit.
Gentleman Kurt is punctual as always
Again he is welcomed at the door with a kiss on the cheek. Today the hairdresser Chrissy is wearing lingerie again, but this time in black. In addition black seamless nylon stockings, which are held by suspenders.
"You get better every time," smiles Kurt and follows her.
"Sit in your chair," Chrissy smiles, then stands in front of it.
She grabs him by the shoulder with one hand and walks around him once.
"Do you like me like this?" she smiles and without waiting for an answer she stops in front of him and puts one leg on his knee. She loosens the suspenders on the stocking and then slowly rolls the stocking down.
"Take my stocking all the way off," she smiles and then puts the other leg on Kurt's knee. She does the same with the stocking as before, only to stand in front of Kurt again. Behind her back she opens her bra and drops it. At the same time she covers her breasts with both hands and plays around with them a little, only to take her hands down and let Kurt see her naked, firm breasts. She leans over to him and wiggles her breasts. Kurt's hands grasp and massage them.
"They're nice and firm and just the right size," he grins and tweaks slightly in the nipples of the pretty hairdresser.
Hairdresser Chrissy straightens up again, pushes her breasts up and licks her nipples without letting Kurt out of her sight. She loosens the suspender belt and carelessly drops it. With her hands she grabs the sides of her panties and pulls the edge down a little bit. Her mons pubis becomes visible, clean-shaven as always, then she pulls her panties up tightly again to highlight her labia. With one hand, she runs briefly over it and licks her lips. She bends over to the sitting Kurt and gives him a kiss on the mouth this time too.
She turns around and shows him her backside, wiggles her bottom a little and slowly bends forward. She grabs her panties again and pulls them down slowly over her bottom. Her buttocks are clearly visible and when the panties are down, Kurt can see her clean-shaven labia. Slowly Chrissy turns around and stands now completely naked in front of Kurt. He is speechless and stares at Chrissy.

While he was cutting his hair, he fondled the young hairdresser
"You are so beautiful," it finally bursts out of him, "as beautiful and as naked as God made you."
"Yes, Kurt, and no man has seen me naked like this for many months," she grins, "and now it's your turn to do your hair."
Kurt now gets the opportunity to touch every imaginable part of Chrissy's body while she just does her job and gives Kurt the ideal haircut.
While they drink coffee and eat Chrissy's homemade cake afterwards, the hairdresser is still sitting completely naked next to Kurt. Afterwards, like four weeks before, we go to the couch and Kurt's hands and fingers explore Chrissy's body. Even in her pussy he may stick his fingers and enjoy the smell. After two hours Kurt leaves the apartment and Chrissy uses the dildo again to satisfy her pent-up lust.
On Saturday before the next appointment Chrissy finds a message from Kurt on her mobile phone again.
My esteemed barber,
actually, our next appointment would be on Monday.
I would like to change this appointment to Wednesday. I celebrate my birthday there and I would like to spend it with you and invite you for dinner after my haircut.
Please write me that the day and time suits you and that you have enough time for me.
Expectant, your private client Kurt
Chrissy also has a day off on Wednesdays and so there is nothing to prevent her from meeting on Wednesday. She informs Kurt immediately and on Wednesday morning she stands in the kitchen and makes a special effort to bake a suitable birthday cake for Kurt. At 2 pm Chrissy stands naked behind the apartment door and opens immediately when Kurt rings the doorbell.
For his birthday there was a surprise for the old man
"Happy birthday, Kurt," she calls, falls around his neck, presses her lips firmly on his and forces her tongue between his lips into his mouth. Kurt returns the unexpected kiss and presses Chrissy against him. After a few minutes Chrissy breaks away from him and both go to the place where the hair is cut.
Kurt's hands wander over Chrissy's body again without a break and she finally sits down on his lap with her legs spread as she works on her eyebrows. Her labia gape apart and Kurt's fingers gently stroke through her cleft. Coffee is served afterwards as usual and Kurt admires the birthday cake that Chrissy baked for him. The couch is the next stop, and this time Kurt is allowed to spoil Chrissy's tickler with his tongue. Chrissy actually gets orgasms several times.
"I've ordered a table for the two of us for 6pm in a restaurant," smiles Kurt. "I hope you won't refuse."
"Why should I refuse, Kurt," smiles Chrissy, who is now sitting relaxed on Kurt's lap.
Until then, they'll both stay on the couch. Only interrupted when the hairdresser Chrissy gets something to drink. In time Chrissy gets dressed again and asks Kurt for advice on what to wear for dinner. Together they go to the parking lot where Kurt has parked his car and they drive a few kilometers until they reach the restaurant.
"I've never been here before," Chrissy smiles. "Way too expensive for me."
"No, it's not too expensive for you." Kurt smiles, "You're worth every penny."
The food in the restaurant was really first class
The ambience leaves nothing to be desired. After three hours they leave the restaurant and Kurt drives Chrissy back home.
"Why don't you come to my place for a cup of coffee," Chrissy smiles as he wants to say goodbye to her, "you still have time.
"I have plenty of time," laughs Kurt, "and I can drink coffee any time of day or night. Arriving at the apartment, Chrissy falls around Kurt's neck. "Thank you for a lovely evening," she smiles and kisses him.
"I have you to thank," smiles Kurt. "This is the best birthday I've had in a long time."
"Then let me turn on the coffee machine," Chrissy grins, "and then I want you to undress me."
Kurt doesn't let him say it twice and when Chrissy is naked again, they drink coffee. Then Chrissy starts to undress Kurt. She unbuttons his shirt and takes it off.
"What are you doing?" smiles Kurt.
"Wonder what?" Chrissy smiles. "I'd like to see a little more of you sometime."
"But I am nowhere near as attractive as you."
"First of all, you look quite attractive and secondly, it doesn't really matter," Chrissy grins and pulls down his pants. Shortly afterwards Kurt stands stark naked in front of Chrissy.
"What are we gonna do?" he grins and fondles Chrissy's breasts.
"Now you're coming with me!" Haircut Chrissy grabs his hand and pulls him behind her into
Bedroom.

Kurt slowly penetrated Chrissy's wet pussy
She pushes him on the bed, lies down so that Kurt can lick her pussy and she makes fun of his penis. She takes it in her hand and jerks it off slowly. When it starts to get stiff, she puts her mouth over it, lets her tongue circle around the glans and then sucks the tail completely into her mouth. Slowly but surely the penis gets bigger and stiffer and Kurt's tongue stimulates her clitoris and she feels her pussy getting wetter and wetter.
"Kurt, let's fuck." The hairdresser sits on Kurt, grabs his cock with one hand and moves it in front of her pussy. Slowly she lets herself sink deeper and the penis penetrates between her labia and finally sticks completely in her pussy. She moves her pelvis up and down, Kurt holds on to her hips and looks at her swinging breasts. After a while Chrissy bends over further, pushes her tongue deep into Kurt's mouth and lets her pelvis swing further up and down.
"You've got a great cock," she smiles, "it's so beautifully thick and it fills me completely."
"And your pussy's so wet," smiles Kurt. "It's a lot of fun to fuck."
Chrissy does not stop moving, enjoying the pressure of the penis in her vagina and the friction on her clitoris. With every movement her moans become louder and Kurt can also be seen that his juice is slowly rising. Chrissy feels an orgasm coming up inside her and moves faster and faster. Until she moans loudly and claws her hands into Kurt's upper arms. Shortly afterwards Kurt's sperm squirts into her cunt and only when no more drop comes, the hairdresser remains calmly sitting on Kurt and then lets his cock slowly slide out of her fuckhole. She covers her pussy with one hand so that the sperm does not leak. With one movement she grabs a handkerchief and wipes the sperm off. She lies down next to Kurt and kisses him.
"That was a great fuck, Kurt," grinned the hairdresser.
"I think we need to do this more often now."
"I almost didn't know how to fuck," Kurt grins. "Thanks for that."
They kiss again.
Kurt caresses Chrissy over her breasts, her pussy and also over the rest of her body.
"You smell so good and you're so warm and I'd like to spoil you with my cock more often."
After one hour the hairdresser manages to straighten up court penis again. She lies on her back and spreads her legs very wide.
"Come on, you're gonna fuck me for real this time!"
Kurt puts himself between her legs and his cock is already stuck in her pussy. Skilfully he starts the fuck first slowly and then becomes faster and faster. Soon Chrissy is moaning with every shot and she gets louder and louder the harder Kurt shoots. Chrissy clings with her legs around Kurt's pelvis and her hands clasp his upper body.
"Fuck me nice and hard," Chrissy moans, "and make me scream."
Kurt is very persistent and Chrissy gets two orgasms in quick succession. Only then does Kurt's cum shoot into Chrissy's pussy.
"Stay inside me," Chrissy whispers, "until your cock slips out of my pussy by itself. I like having you inside me."
She takes a cloth and cleans both her pussy and Kurt's cock.
"Let's go under the shower, she smiles and together they wash away all traces. "I hope you can stay the night," Chrissy smiles. "I'd like to wake up next to you in the morning."
"If you want to, very much," smiles Kurt. "Maybe we can do it again tomorrow morning."
The next morning they both wake up embraced and Chrissy first gives Kurt a long kiss on the mouth.
"It's so nice to wake up with the man who helped me have a few orgasms in the night," she grins and gropes for his penis. "I think he's in the mood again."
"You may be right," grins Kurt. "How do we do it this time?"
"Do you want to fuck me in the pussy from behind?" grins the hairdresser and kneels down. Bottoms up.
"Gladly," Kurz grins and runs his finger through the pussy offered to him. "You're wet too."

Fucking was the older man's strength
He kneels behind her, holds her hips tight and his cock already slips into Chrissy's pussy. Again he starts slowly with his pushes and then increases. Deeply his cock penetrates Chrissy and stimulates her moans more and more every time.
"Yes, deep down I want to feel you," Chrissy moans and replies to the fucking movements. Kurt's testicles beat in time against Chrissy's Venus Hill and she gets louder and louder until she screams her first orgasm for today.
Kurt continues to fuck unperturbed and it doesn't take long until Chrissy has the next orgasm.
"I'll be right there, too," Kurt moans and a little later his sperm fills her pussy. Slowly he pulls his cock out and Chrissy has already a cosmetic tissue ready to catch the leaking cum.
"Such a good morning fuck is already something beautiful," Kurt grins as he lies down next to Chrissy and the two of them caress and kiss.
"That's right," Chrissy smiles. "But I'm making our breakfast now. It's part of a beautiful morning."
"May I help you with that?" Kurt smiles and they both go into the kitchen.
"Kurt," Chrissy starts, as they sit at the table enjoying their breakfast, "can I ask you a favor?"
"I'd love to," smiles Kurt and takes a sip of coffee.
"I'd like to spend a night like this with you more often." The hairdresser looks at him openly. "We can leave the haircut on Monday, but the other weeks you come to my place Wednesday afternoon and we have fun until the next day, like now."
"You really want to fuck me old man every week?" smiles Kurt.
"Yes, I would like that very much," Chrissy smiles. "I have a confession to make. Every time you left after the haircut, I went to bed and did it myself with my dildo. You used to make me so horny I couldn't help myself."
Back to bed, or right on the kitchen table…?
"You're very open," smiles Kurt. "I felt the same way, by the way. I also masturbated in the evening after visiting you. I don't have to do this now because you fucked my sperm supply completely out of me."
"So we're still on? Every Wednesday we meet in my bed and fuck," Chrissy grins.
"I'd love to, but I can't pay you every time. I'm not that rich."
"I don't want money from you. You only pay the usual 10 euros for the haircut and the rest is on the house," laughs the hairdresser.
"If that's the case, I'll come, but I'll still pay the agreed 50 euros on Monday."
"Good. How's it look? Go back to bed or would you like to fuck me right here on the kitchen table," laughs Chrissy and quickly clears the table.