---
I desperately needed another solution for 'n sex
I've always been a little further behind than my peers. So too, when it came to sexuality, I was a late bloomer and didn't have my first boyfriend until I was 17. However, I did not have sex with him. Somehow I was afraid of it. Other than a little cuddling and kissing, there wasn't much there. Sure, the frustration level with him was rising, but I was worried about "doing something wrong" the first time and possibly losing him as a result. Somehow I had to try to get my very first experience elsewhere. But since I wanted to remain faithful to him, another solution had to be found.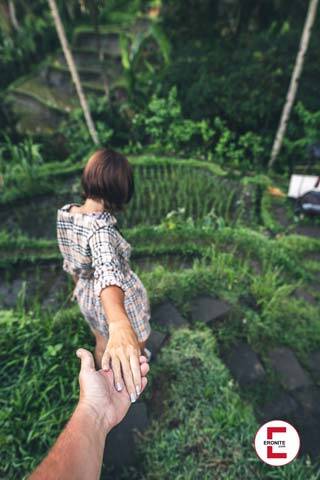 My mother was the opposite of me
One evening – my mother was out of the house with my siblings – my dad and I were sitting on the couch in front of the TV. We watched a scary movie while snacking on peanuts. He already looked great for his age, was well trained and tanned. His muscles stretched under his often tight t-shirts and even my girlfriends had an eye or two on him. My mother was the opposite of him: fat, even downright flabby, white as a lime wedge and actually hardly any bosom at all. On top of that, she was only 5'5″. Completely different me: 1.78 m stately tall, long, slim legs and a dream bosom. I couldn't even imagine how or if my parents had sex at all! Many asked me if that was silicone, but I was proud of my firm natural breasts in cup size 70 D. Many men looked after me, with my flowing, blond mane I was – without understating or seeming arrogant – the eye-catcher par excellence. Sure, even my father risked the occasional glance. Especially in the summer when I wore short skirts, hot pants or low cut tops. I didn't think he had more in mind, though.
My father told me not to be afraid…
During the horror movie, I snuggled into my daddy's arm, just like I had when I was a little girl. He placed his hand paternally on my shoulder, stroking my head. I must have been crumbling with the peanuts, because every now and then he would wipe the crumbs and salt off my thighs. He did this quite often, and a few times left his hand on my knee a little longer than usual. But I didn't attach any importance to it. How wrong I should have been! In one scene of the movie, I winced, scared out of my wits. My father squeezed me tighter in his arms and gave me a kiss on the cheek. A comforting shiver ran through me as he moved closer. "You don't have to be afraid, little one," he whispered in my ear. "Sit in front of me and I'll give you a little massage to relax."
" These girls only want one thing.
So I sat down right in front of him, feeling his strong hands on my shoulder blades. Immediately he began a gentle neck massage. I enjoyed it while we continued to watch the movie. He caressed my upper arms, my back, my neck. As his fingers circled my neck, I laid my head back. I just wanted to enjoy the massage when he suddenly touched my neck with his lips. "Dad, what are you doing?", I looked at him questioningly. "Don't worry, trust me, you're a big girl and soon to be a woman!" Soon to be a woman? Those words were more meaningful than I suspected. He was finally going to make me a real woman that night! I was not averse, rather cautious and quite inexperienced. I definitely didn't want to do anything wrong.
When your father takes your virginity…
His hands tenderly stroked my sides to my hips. He caressed my bare skin between my pants and tight top. His tongue continued to circle my neck, nibbling gently with his teeth. As he touched the underside of my breasts with his fingertips, I noticed them erect my nipples steeply. My nipples were hard and sticking way out, pushing through the top and standing out more than clearly under the thin fabric. I moaned softly, but he noticed because his hands and grip were becoming a little more demanding now. He sat behind me, wrapped his arms around me and kneaded my breasts from behind. What a crazy feeling! No one had ever touched me like that before. He definitely knew what he was doing and I couldn't help but let it happen. Even though I knew we were doing something forbidden.
With gentle pressure I stroked his thighs, pressing my bottom a little further back. Immediately I could feel his erection. As I pressed against him even further, I realized how hard and big his cock really was. A tape measure in front of my eyes, I estimated his penis to be at least twenty inches. It was getting wet in my panties, forming a small lake in my knickers. I was wet, I was getting horny. Now all I had was an urgent desire to feel him inside me. My own father! His thick cock was going to fill me, better now than later. An irrepressible desire overcame me as my dad let his hand wander down the front of my pants. "Oh, my little girl is all clean-shaven," he breathed. I couldn't answer because already his fingertips were dancing on my clit and my emotions were going on a merry-go-round.
Should I really be sucking his fat cock right now?
He noticed how wet I had become under his hands. He skillfully parted my wet and swollen labia with his fingers. His fingertips kept tapping my clit. I squirmed, wanting more and more, literally pushing myself towards him. He sank two fingers into my pussy now and fingered me by every trick in the book. My friend sure didn't have it in him that way, I thought. But I wanted my father to fuck me now. "Dad, fuck me please. I want it. Now!" I was almost yelling at him.
He didn't have to be told twice, pulled his wet fingers, wet with cervical mucus, out of my wet pleasure grotto, stood in front of me and undressed. As he pulled down his pants, I saw that I wasn't that wrong in my estimate of his dick size. A huge spanking, stiff and hard he stood like a one right in front of my mouth. I opened it slightly and my father pushed his pelvis towards me.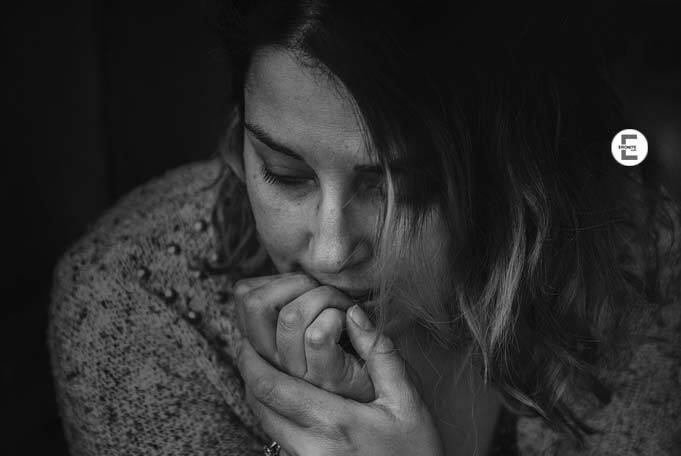 Of course I knew what that meant. He wanted a blowjob from his daughter! I wanted to do him this favor, opened my lips a little more and sucked his cock down my gullet. With my tongue I licked over his glans. I wanted to suck him off and do it well, even though I had no experience and had only ever seen such things as deepthroat in porn. With my soft lips I firmly enclosed his hard shaft, sucking on his glorious prick like ice cream. I let my head slide up and down.
" These young women like to give head.
I think I was a natural at blowjobs, because my dad groaned and clawed at my hair. He was now making fucking motions and using my mouth as his mouth cunt. I got wetter and wetter. With horniness I could hardly stand it. "Fuck me already, Dad," I roared. It must have been so loud that he pulled his hard strap out of my virgin mouth cunt in shock, a thread of saliva trailing from my lips to his glistening blue-purple glans.
Deflowered by my father – I felt like bursting
My wish, my desire, my longing for a horny fuck was now his command. He pulled me up by my legs so I was on the sofa right in front of him with my pussy wide open. All my producer had to do was apply his spear to my cleft and penetrate his daughter. He leaned down to me first, gave me a kiss on the forehead and then licked my stiff nipple. What joy! A comforting shiver ran through my body, tingling between my legs and I felt like I was leaking. He thrusts his cock agonizingly slowly into my gaping cunt. In slow motion, he shoved the mega-thick spanking back and forth.
I noticed a little tugging as my hymen tore, but I wasn't in any pain. He filled me completely and I felt like I was about to burst. It was so awesome! Now he was speeding up, pounding and really nailing me. This was how I had always dreamed of sex, exactly how I had imagined it in my wettest daydreams. He was now fucking me like a berserker, pulling my hair, slapping my face and pulling my nipples over and over again. He seemed to like my plump breasts because he kneaded them hard with each of his thrusts. Rough sex I guess they called it and I was about to have my orgasm.
A Mix Of Orgasms, Sheer Lust And Pure Sex
A few more times he thrust hard, then I climaxed. Lightning flashed through my body, my eyes went black, and I felt like my legs were made of pudding. As I came, he continued to fuck me, grunting like a wild boar and then spurting his seed deep into me. Wow, what a great fuck was that?! Totally exhausted, we both cuddled up, caressed each other, and agreed that this experience should remain between us. The movie was long over, the credits were still rolling. We looked at each other, both had to smile, and then fell asleep on the couch a little later. When I woke up, it was still dark, my father had already gone into the bedroom and then I also lay down in my bed.
" Do you dream about these girls too?
Was I dreaming all that? Sex with your own father? Deflowered by my dad? I was still so wet between my legs! His cum and my pussy juice mixed into one horny juice, a mixture of lust and pure, hard sex. I felt kind of used, but good. I had to do it to myself again now, got a thick candle out of the cupboard and made myself happy with it. But it wasn't as good as getting fucked by my dad! Nevertheless, I climaxed relatively quickly, but fell asleep immediately afterwards.
The next morning I talked to my mom about birth control, I wanted to be on the pill. The conversation went well and just a few weeks later I had an appointment with my gynaecologist, who also prescribed me the contraceptive without any problems. During the examination, however, it came to the super-GAU: I am pregnant. Pregnant by my father!
---