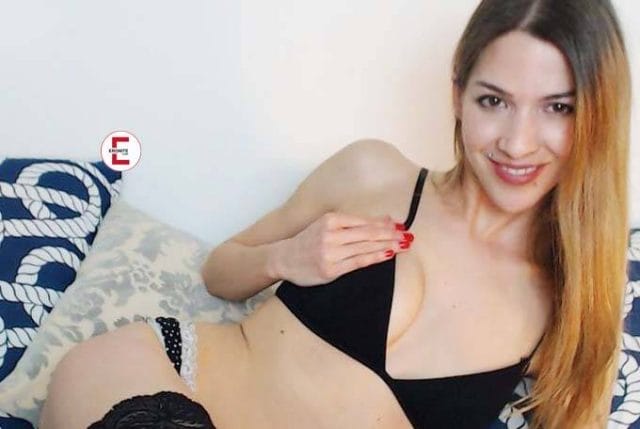 Cute Cum Fairy: Still Getting Real Skimmed Here
Meanwhile, there are countless sites on the Worldwide Web with porn or camgirls who loll lasciviously in front of the camera and grant deep insights in the truest sense of the word. Mary Haze porn stands out among the crowd. This is not only because there are now more than 500 (!) of them, but above all because of their outstanding quality.
---
Eronite empfiehlt dir diese XXX Videos, Livecams & privaten Kontakte:
---
Mary Haze porn – who is the girl behind it?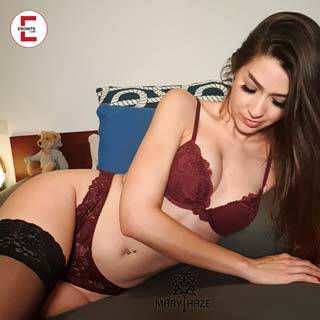 Actually, it's not correct to call porn actress Mary Haze a girl. After all, the brunette slut is already 32 years old and therefore actually a milf. However, she radiates so much youthful freshness that one could easily think she was a student or had just finished her education. This is further emphasized by her figure. Mary Haze is 1.72 m tall, 53 kg light and equipped with firm tits with a cup size 70B. With her brown hair and brown eyes combined with her fiery temperament, she could easily pass for a Latina from Colombia or Argentina in her Mary Haze porn. However, the impression of Mary Haze porn is deceptive. The porn actress was at home in the rather quiet Stuttgart before she recently moved to Mallorca.
Mary Haze Porn: Pretty Amateur Is This Horny
Even her profession would not be trusted to the sex bomb. According to her own statements, Mary Haze was a kindergarten teacher. In other words, Mary was leading a double life. As soon as she got home from work and collected herself a bit, she pursued her great passion: Mary Haze porn. She came to this a few years ago rather by chance when she uploaded her first amateur porn on the well-known platform Mydirtyhobby with her boyfriend at the time.
The success was unexpected and spurred them on to keep going. That was in 2014. To date, there are already 569 Mary Haze porn movies and more are being added all the time. On average, the hardworking amateur star posts several new Mary Haze porn videos online every month. The boyfriend has since disappeared (much to the delight of users), her passion for being in front of the camera and enjoying sex with one or more men (occasionally a woman) has remained. Has she also hung up her job in the meantime?
The interview with Mary Haze
We are happy to have had Mary Haze in our interview and don't want to deprive you readers of her detailed answers:
Eronite – Das Erotikmagazin On your website you reveal that you work full-time as a kindergarten teacher. A piece of information that you have to let sink in for a few minutes. You don't necessarily associate people in the adult industry with raising small children. Especially not if they are performers in porn. How do you reconcile this bourgeois profession with your dirty hobby? Do your superiors and colleagues know what you do in your spare time?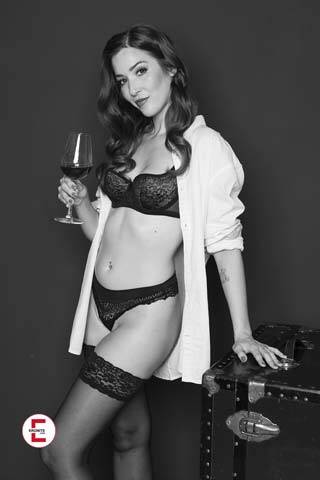 Camgirl and erotic actress Mary Haze I have really led quite a long time quasi a "double life" and was active at the same time in the erotic industry and in the education area. Personally, I actually didn't find it difficult to reconcile at all. It's not like I was having erotic chats with users while I was at work then. That was completely separated from each other in terms of time and thought and therefore did not influence each other. The only thing that is difficult is the social pressure from outside, because the erotic industry and sex workers in general are unfortunately still quite stigmatized. But actually, after all, every adult leads a life of doing "adult things" after hours, including having sex. Even the parents of the children in the nursery must have had sex at some point, otherwise the children wouldn't even be there! In the long run, however, it became too stressful for me, because the fear that I would be exposed at some point and get into trouble was always there in the back of my mind. So I finally decided to concentrate on my job as a content creator and webcam girl, because it is simply undeniable that this job offers a completely different freedom and earning potential, not to mention the much more pleasant working conditions. With this I could also fulfil a dream and now I spend most of my time on the sunny island Mallorca.
For a while porn girl flew under the erotic radar
Eronite To stay on topic: Are you afraid that one day one of the fathers of your kindergarten children will find your profile on Mydirtyhobby or your homepage? Or maybe this has happened before? How do you react when you're confronted with it at work or one of your dads suddenly asks for your autograph?
Mary Haze Of course, there were always those fears, whereas a father asking me for an autograph would have been the best-case scenario in this case. In fact, though, no one ever recognized me, or at least never called me on it. At the time, however, I always tried to drive somewhat under the radar with my erotic job and was as careful as possible. Giving an interview like this one would have been out of the question for me at the time!
Eronite You lived in the Swabian metropolis of Stuttgart. What about your accent from the Ländle? Do you speak Swabian, High German or both? And how does that play out in your videos? Have there been any requests for explicit swashbuckling dirty talk? If so, may we have a taste here?
Mary Haze It's definitely pretty situational with me. With my parents I speak rather Swabian, in my professional life and of course in my videos I try to speak rather High German. People from the far north should also be able to understand something! But I think you can always hear it a little bit in my voice that I come from the Ländle. A few times I've been asked to speak Swabian on the cam, but that's the exception. This is just not so bsonderschd sexy ;)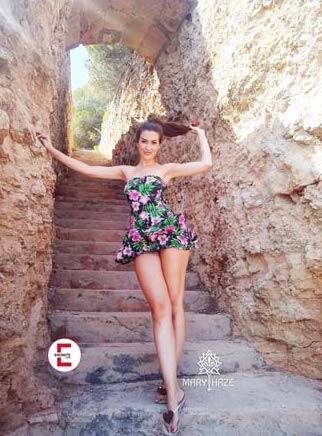 Eronite You have a fundraiser on your homepage for the animal rights organization PETA (People for the Ethical Treatment of Animals). It is about the still very cruel methods of fur production. Even today, martens, foxes, and even dogs and cats continue to die because of their furs. That's why, as a cat mom of four, you created this campaign on your website. Here, fans who send you a screenshot of the bank transfer can even win autographed cards or signed DVDs from you. Combining animal welfare with eroticism is of course a very nice idea. How did you come up with this neat idea and how many animal lovers have you already been able to inspire to donate?
Mary Haze I didn't start the campaign myself, it was a joint call together with some dear colleagues, which I was happy to join. I can't tell you exactly how many people we were able to convince to donate, but of course every single one counts! I think quite a few donors also prefer to keep their anonymity, even if they would have a chance to win with proof of donation.
She's a lot hotter than she is on TV.
Eronite You can currently be seen in the fourth season of Germany's most popular erotic soap "Sexy Alm". On two DVDs with a running time of over four hours, ten episodes mainly deal with the topics of tantra ashram and free love. By the way, the DVD does not carry the addition "sharper than on TV" for nothing. What was it like shooting in this beautiful landscape? Did you get along well with the other actors? Do you actually make friends during a shoot like that, or do you see it more as purely professional contacts?
Mary Haze I really enjoyed the shoot there, the scenery and views over the mountains were truly breathtaking! It was my very first professional production for TV, a completely new experience, so of course I was a bit excited at the beginning. Fortunately I got along very well with the other actors, some of us even knew each other. The production team was super nice too. It's true that you get closer to some colleagues than to others, you get on particularly well with each other and then a friendly contact develops that goes beyond the purely professional. So you are always very happy when you meet these people again at productions or shootings, because unfortunately you don't necessarily live in the same corner and therefore don't see each other that often.
Mary Haze im Steckbrief

Geburtsdatum
9. Mai 1989
Wohnort
Mallorca
Sternzeichen
Stier
Körpergröße
172 cm
Gewicht
55 kg
BH-Größe
70 B
Intimrasiert
Landing Strip
Hobbys
Zeit mit meinen Katzen verbringen
Lieblingsserie
South Park
Lieblingsfarbe(n)
Burgunderrot, Teal
Das mag ich:
Veganes Essen, draußen in der Natur unterwegs sein, schöne Dessous
Das hasse ich
Respektlosigkeit
Eronite The first Dirty Virtual Venus is behind you. For the first time, the entire trade fair had to be held online, which meant an enormous change for everyone involved. What were the biggest challenges in doing everything virtually? Did you miss the direct contact with the fans?
Mary Haze The whole infrastructure for the Dirty Virtual Venus was provided by Mydirtyhobby in cooperation with Venus and I think there were a lot of challenges to overcome. Apart from advertising the virtual trade fair in advance, all we amateurs had to do was log in and come online, the rest was already done and worked out great. I thought it was nice that there was the Dirty Virtual Venus and thus the fair didn't have to be completely cancelled even in Corona times, but of course it is something completely different than the "normal" Venus at the Messe Berlin. It lives very much from the personal, close contact with the fans, the joint photos, the autographs and of course from the many small conversations that you have with all kinds of people there. The whole atmosphere is simply something very special, you just can't experience that 1:1 in the same way on the net. I think you just have to get into that and be aware of the difference, then it's fun virtually. In any case, the fans at the virtual Venus got a lot of hot and exclusive livecam shows at a bargain price, I think many users who would not have gone to Venus in Berlin.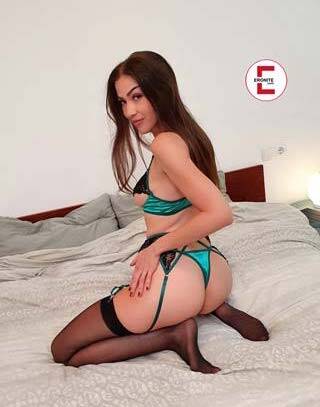 Eronite For your webcam you have an airtime from sunday to friday from 22 o'clock to midnight. Does that leave enough sleep to get back in shape for tomorrow's workday, or are you more of a nocturnal person anyway? Do you also ring in the end of the day at some point during ongoing chats or do you celebrate with your fans, if need be, deep into the night?
Mary Haze I'm definitely a night owl and evenings before bed are also the time I generally feel the most like. But getting enough sleep is also very important to me. So I usually give my users a heads up if I plan on turning off the cam for the next 15 to 20 minutes before going into private chat with them – especially if I already know them and know they like longer sessions. Then I often ask to let me close the chat at the end by ending my cam, otherwise the next user often grabs me for a private chat and I never get to stop. Of course, every now and then I make an exception and stay online longer and sometimes you are just too much in the flow to stop at the scheduled time. So my broadcast times overall are more of a rough guide than set times.
Diligence is rewarded – the sweet camgirl notices that
Eronite According to the announcement on your website, you release a new video every Sunday. A regularity that, of course, makes your fans very happy. Are you putting yourself under pressure to perform with this self-imposed goal? Or do you still have enough ideas, so that theoretically two videos per week would be possible? How much time do you spend planning the films? Do you set up a shooting schedule beforehand, do you write scripts or do the films usually come about more spontaneously?
Mary Haze Sure, there's a certain creative pressure there sometimes, but I just think it's important to give the fans that regularity. I'm sure it would be possible to post two or more videos a week, I've done that at times, but I'm currently most comfortable with one video every seven days. How easy it is for me to come up with ideas for the videos varies – sometimes you think of something good straight away and it goes by itself, every now and then you have a bit of a creative block. I don't write scripts and I don't have an exact shooting schedule, but I do go through the dialogues with my shooting partner beforehand if the video has a plot/introduction and we also discuss the practices/positions beforehand. The rest happens pretty spontaneously on a whim.
Eronite By now you can look back on a very considerable repertoire of over five hundred videos. The sex clips are very different and you were allowed to try out and get to know many things for the camera. Have preferences and inclinations developed in you during this time, in which roles you prefer to slip into? Or to put it another way, are there practices you'll steer clear of in the future?
Mary Haze So overall what I've only discovered through video shoots is my love for roleplaying games! It is always great fun for me to slip into the most different roles in my clips. Also my preference for beautiful lingerie and nylons has deepened through filming, because I want to offer my fans a variety of outfits. A win-win situation, I'd say! Generally, you don't see practices in my videos that I don't like. So there's really nothing I wouldn't do again, but some things you'll probably never see me do. However, I have become a bit more cautious about public shoots since the criminal police once stood in front of my door after such a shoot. It has always been important to me that I have fun in front of the camera (and my shooting partner as well, of course). I am often told by my fans that you can see the fun in my sex videos, I am always very happy about that!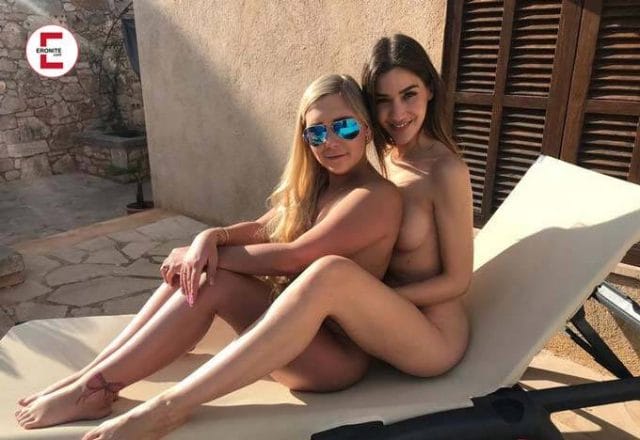 Eronite If you visit your homepage, you will immediately notice the logo above your name, in addition to the many hot photos. It is a flower with a small heart in the middle. Who designed the trademark and what do you want to say with it?
Mary Haze After several unsuccessful attempts to have a logo designed that suits me and also aesthetically meets my taste, I finally took matters into my own hands and designed my logo myself. For this I had to learn a program for vector graphics, but I think it was worth it. I wanted something floral in a mandala style and it should match my name Haze [English for "haze"; annotation d. Red.] a stylized hemp leaf can be integrated. Apparently this was hard to implement, but now it turned out exactly as I imagined!
Distracted by too-hot thumbnails?
Eronite On your profile you describe yourself with the words dirty, extroverted and relaxed. This word combination is rather unusual for the erotic industry and therefore stands out positively from the crowd. How did you come up with this amazing combination? So that everyone who doesn't know you yet can get an idea: Can you expand that description to, say, three sentences?
Mary Haze I would say dirty is self explanatory if you look at my website or mydirtyhobby profile yes! By extroverted I don't mean that I have to be around people all the time, but that I really enjoy being open to my fans and giving them intimate insights. You could also say the opposite of uptight. And I just like it relaxed! A lot of stress is not for me at all and it doesn't have to be action all the time for me either. I would almost always prefer a chill evening with loved ones to a loud party in a club.
Eronite If you scroll all the way down on your website, you'll find a button titled Shooting Requests & Private Contact. This prospect should bring tears of joy to the eyes of many fans. If you browse through your videos, you will find the category "Userdreh". Here you will find a wide variety of role-playing games where users embody many characters from computer nerds to strangers in the woods. Which puts the wet dream of many fans within reach. But are people actually allowed to contact you privately? How approachable are you to your followers? Do you chat with your fans regularly and do you fulfill user requests in your videos?
Mary Haze You must have been a little distracted by the hot thumbnails of my clips, because the user turns are usually not the roleplay videos. I don't do user shoots that often, so it's not an everyday thing for me and I find that most of the time it doesn't need a story in the video, but can stand on its own as a user shoots video and I call it that. I usually shoot the roleplay videos you describe with my regular shooting partner. To demand acting performances from a user at his often very first porn shoot would also be a bit much to expect, I think. They are usually already fully occupied with the unusual situation of having sex in front of the camera, which can potentially be seen by everyone later and that there is also a cameraman in the room. So yes, it's basically possible to get to know me online and then actually shoot a video with me if the interpersonal, the preferences and the whole shebang just fit well. The man does not necessarily have to be of the Adonis type. The demand is of course high, much higher than the supply on my part, that must also be said. But even though my standards are not quite low, some have already enjoyed it and it has been a lot of fun. But asking me for a shoot in the first message, preferably without even having a profile picture in there, is not acceptable. Without getting to know the people better, I cannot judge at all whether I could imagine it with the person and for me this also shows a lack of respect. Suggestions and wishes for videos are very welcome, especially from my loyal fans, but of course I only do things that I feel like doing and that I think will work well on video with the means at my disposal.
She has no problem with unique designations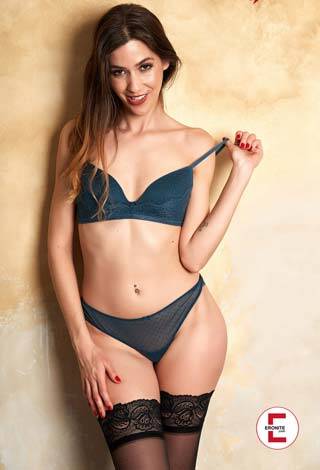 Eronite Among the collection of your videos is a movie title that calls you a willing fuck. Elsewhere, there's talk of you being a fuck doll. Designations of this kind let of course the hearts of all fetish fans beat faster. Especially men with a dominant disposition will be pleased with the previously mentioned designations. Now, of course, the question arises at this point whether you are actually submissive and how pronounced this tendency is with you. Do you find it stimulating when users state their desires in command form? Or is this part of your role in the videos in question and you can in truth be quite different? Many fans will, quite literally, go weak when you take the reins. Since a lot of fetish fans will be eagerly waiting for the answer, here's a little chat out of the sewing box.
Mary Haze Even though I often very much enjoy completely surrendering during sex in the more submissive role and letting my partner take the lead, I could never imagine reducing myself to just that role. It is much too much fun for me to set the tone and to play with the desire of my counterpart! I am comfortable in both roles, though not going to extremes in either direction. During my time at Mydirtyhobby I have been able to get to know so many different fetishes, some of which I didn't even know existed before, and I have grown very fond of many of them. The multifaceted nature of human sexuality fascinates me again and again. Important for me is always the mutual respect! So if you have established the roles and have discussed them, it may also be the command tone in the appropriate situation. Out of the blue, however, I find this totally inappropriate and not exactly turn-on either.
Eronite The last words of this interview are yours, of course. Anything you want to say to your fans and those who want to be. Or what you'd like to share with the gentle Eronite reader who doesn't already know. Now is the opportunity. The stage is yours, if you please:
Mary Haze Everyone who doesn't know me yet is of course invited to have a look at my profile or to visit me in the cam, if you are curious now! I would also like to take this opportunity to say a big thank you to my dear fans, some of whom have been accompanying and supporting me for many years! With the huge amount of free content available on the net, it's not exactly a given that people will spend money on erotic entertainment! So it is all the nicer to see that there are also many fans who understand that good content can only continue to be produced if the creators are also paid for their efforts. Because let's face it, who wants to or can work without pay?!
Eronite Before we thank you for your frank and very insightful words, we wish you continued success and all the best in your further professional development and of course in your private life.
Why Are Mary Haze Porno So Horny?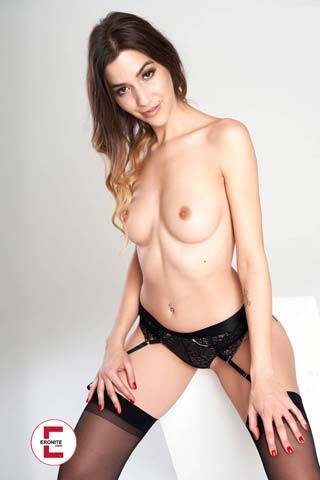 Quite simply: because the brunette amateur gets down to business with lust and love. Mary Haze is anything but shy and likes dirty sex, she likes to pretend to be a slut or a slut. You can already see that in her first pornos. In their "debut porn" many pornstars only show solo sex. They film, for example, how they satisfy themselves with a vibrator or strip more or less skillfully in front of the camera. Not so Mary Haze! Already in the first Mary Haze porn from 2014, the sex-hungry milf gets anal fucked or blows a hard cock until he sprays his cum load all over her face and hair. Such taboo sex is of course well received by men. To this day, nothing has changed. In her Mary Haze porn movies the pretty woman shows herself in sophisticated lingerie or also in fetish outfits with leather skirt or wetlook clothes.
The result is always the same. Their male partners sooner or later lose their self-control and their sperm squirts out of their stiff cocks under great pressure. At the same time, Mary Haze has no problem getting a juicy creampie (or two or three) to overflow her tight little can. This is how blotched the cream slut presents herself in her Mary Haze porn. What man could resist the sight of a horny milf in suspenders, her pleasure cleft gaping wide open and the cum of several studs slowly seeping out in fine droplets? Mary Haze is lust personified when it comes to sex, and she's really into it. Therefore, there will probably be a lot more Mary Haze porn. Maybe it will soon be more than 1,000?
Mary Haze Porn – Just a Jerk Off Template?
Who watches the amateur whore in her escapades, quickly loses his temper. The erotic appeal of the hard used milf is too great and one (s) can not help but to get relief with his hand. After that, I'm sure one or two users wondered if Mary Haze porn is actually just for jerking off or if there is a possibility to meet the porn star in real life as well.
Fans of the brown-haired slut will be happy to hear this news: yes, there is a chance to meet Mary Haze live and have a real sex date with her. On her homepage you can not only watch the latest Mary Haze porn, but also contact the pornstar directly (and for free). In doing so, Mary specifically encourages inquiries about shooting. It's understandable, too, because the brunette has a high attrition rate with men. It's not uncommon for her to juice multiple cocks in one of her Mary Haze porn movies.
Those interested in shooting with Mary Haze should still maintain normal manners and treat the actress with respect and courtesy. The milf also accepts far from every offer, but carefully selects the male shooting partners for their porn. Part of it is that you first get to know each other a bit and that the chemistry is right. Also, the lucky guy has to agree to be filmed having sex. He needs to be aware that Mary Haze is posting the video online where it will be seen by thousands of users.