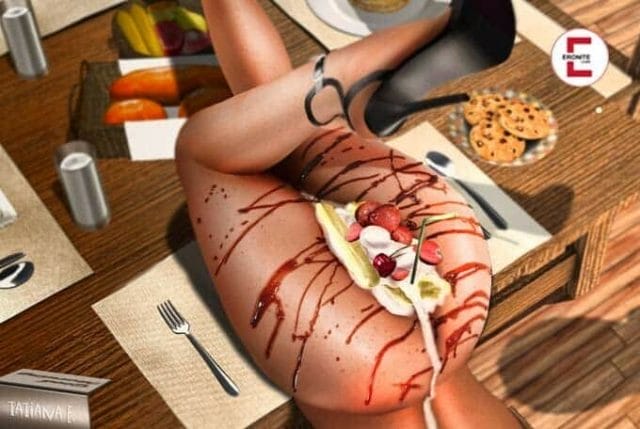 Inhaltsverzeichnis dieses Artikels
You don't play with your food…
Many have heard the admonition from the headline from their parents. Here now an exception is to be introduced: When having sex with food, it is absolutely allowed to play with the food.
---
Eronite empfiehlt dir
Das Dating 3.0 – Die Zukunft des Dating

Eronite empfiehlt dir
Dating 3.0 – Die Zukunft des Dating

Eronite empfiehlt dir
Das Dating 3.0 – Die Zukunft des Dating

---
Sex with food is doubly healthy
Tips for women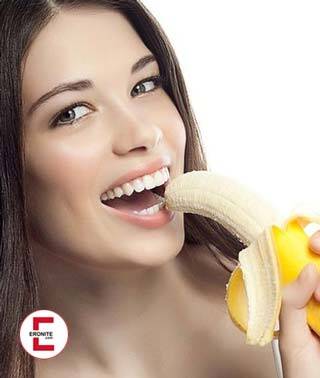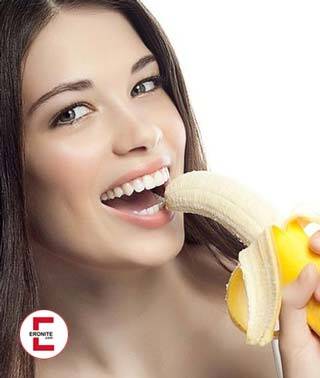 Absolute classics for women when it comes to sex with food are, of course, cucumbers and bananas. These are predestined by their shape to replace the best piece of the man. No wonder they often star in movies where a woman indulges in sex with food.
And the greengrocer's tip to the woman buying a cucumber is also familiar: "If you take two at once, you can eat one." Bananas, on the other hand, are not only used in a woman's private parts. Many a man, when watching a woman eat a banana, thinks of something quite different.
And for women who want to refine their deepthroat technique, oral sex with food is a delicious exercise. Those who find the banana too bulky at first for this type of training can make do with Vienna sausages. Long and slender, they are great toys for beginners.
And if she gets caught playing with it, she can always talk herself out of it with ravenous hunger.
Games for men
Just as with women, sex with foods shaped like a male member can naturally stimulate men orally or anally. A curved banana is just as good at stimulating a man's prostate as appropriately shaped sex toys made of less sustainable plastic.
But he can also experience the feeling of penetration in a warm and moist environment during sex with food. A halved banana, from which one (s) spooned out the pulp, is suitable as a quick masturbation aid. To do this, the banana must be thick enough, or the man's limb slender enough.
But there are other options. A watermelon or a very ripe pumpkin can be transformed just as perfectly. Simply cut a hole in the hard outer skin of the fruit and you're ready to go. Depending on the level of maturity, penetration in this type of sex with food can be easier or harder at the beginning. Again, proof that sex with food can very realistically replicate sex with a partner.
Tips for couples
The above examples have shown that some foods are very suitable for masturbation. You can also feast very pleasurably during joint sex. Drinking champagne from the navel of a loved one is a tingling pleasure for both. It starts with the sight of the sparkling wine running down the body and collecting in the navel. It's kind of like foreplay before foreplay. If then the belly button is spoiled not only by the sparkling champagne, but additionally by the tongue, the pleasure is perfect.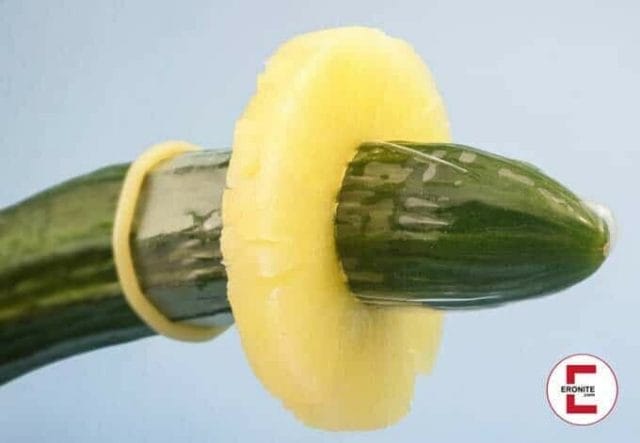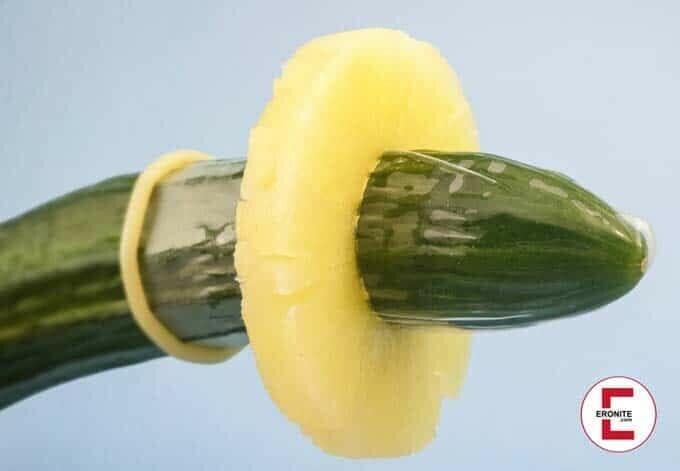 But honey is also a perfect companion for sex with fruits or vegetables. Sticking to the best piece of the man, he sweetens not only the woman blowjob. He will also be very pleased that the sticky mass can only be removed very slowly and with intensive use of the tongue. Instead of honey, of course, you can use jams or nut-nougat creams. With the latter variant, there is only the risk that the sight initially awakens less sweet associations.
External applications
However, the purely external application of food during joint lovemaking can also be delightful. Olive oil not only refines salads, you can use it perfectly as a massage oil. Whether she or he massages and caresses himself, or whether the oil is used in partner massage, he does not miss its effect.
And those who take a sunbath after the massage and the following lovemaking will experience that skin treated with olive oil tans more easily. Nettles can be used to prepare tasty salads, they can also be used as a substitute for spinach in the kitchen. In the case of sex with food (sitophilia), they are used more in the S&M area, with which the dominant part prepares pleasurable/painful sensations for his submissive sub.
Conclusion
Despite parents' admonitions, playing with food can be delightful. Sex with food is suitable for both masturbation and lovemaking for two or more. And the inhibition threshold to stock up on vegetables or fruit for sex is lower than buying new toys in the sex store.