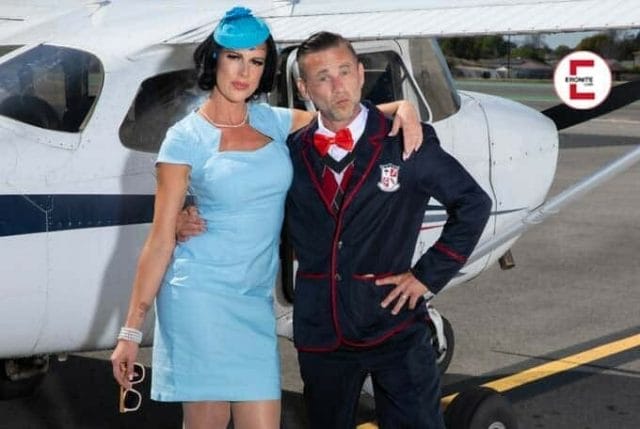 Texas Patti takes off with Fake Flight
Above the clouds, the horniness must be boundless… This, or something similar, was already sung by a well-known German singer-songwriter. This is probably what porn star Texas Patti thought and created the erotic concept of Fake Flight together with her partner Patrick Habig. For this, they are looking for couples who want to have sex in front of the camera on the plane.
---
Eronite empfiehlt dir diese XXX Videos, Livecams & privaten Kontakte:
---
At the beginning of March it should already start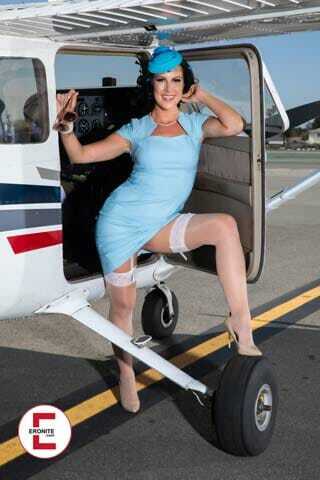 From then on, a new scene will be shown every week on the website. A special episode is even planned every three months, with the auspicious title "Adventure Sex Scene". What exactly this is supposed to be, however, is still subject to the strictest secrecy.
The makers of Fake Flight promise an erotic entertainment cocktail
There is talk of wit and a lot of charm when you listen to the director. Equally mentioned are great costumes and, of course, lots of fun during filming. The whole thing mixes together to create a tangy cocktail in a class of its own, the kind served on air travel. Fake Flight Service. However, the said flights are not always just fun, but also very erotic. A look at the list of actresses reveals that.
Star lineup at Fake Flight: The list of performers at Fake Flight reads like a Who's Who of the adult industry. Although of course everything is still strictly confidential, names like Charlotte Stokely, Nicole Kitt and Steve Holmes have already been leaked.
It should be clear to everyone that this is far from the end of the line. The best way to find out whether fans can also wish for certain passengers is to contact Texas Patti directly(you can write to her here). The good one has a very loose and open relationship with her fans anyway.
It may also become harder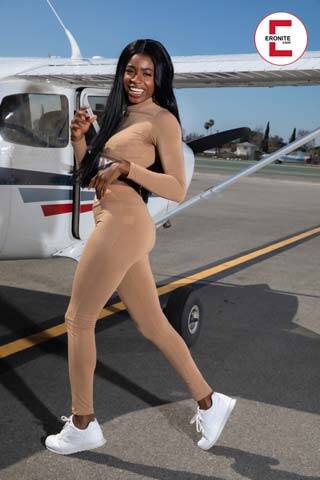 When it comes to the sex that the couples on Fake Flight have with each other, there is explicit talk of a wild, uninhibited and harder pace. Here, of course, a lot of erotic fans become bright-eyed. Especially fans of dark eroticism, such as SM, will have their mouths watering at this announcement. But will there really be X-scenes above the clouds? The uniforms of the pilots and stewardesses alone provide enough templates for game ideas. Anyone who has ever flown knows, then you are strapped to your seat for takeoff. The fit of the belt is then even specially checked by a supervisor.
This approach just screams for use in an SM game. Perhaps selected ladies will also be allowed to take the controls in the "cock pit" while the pilots indulge their tomato juice fetish. Or will various situations at customs be reenacted? Women in uniform and intensive body searches included? Also this circumstance writes formally after an extensive interrogation play. If you want, you can add a few secret services and corresponding torture methods.
So far, only Texas Patti and Patrick Habig know the answer to how things will actually be with the Fake Fliers. But that will change very quickly from March.
Texas Patti needs no introduction, does it?
The multi-talented porn star and former face of Beate Uhse TV has now shot and published over five hundred films. Last year she was still to be admired on the Las Vegas Strip and now soon regularly at the Fake Flight. By the way, sweet Texas Patti raves about the filming and emphasizes that the fun is in the foreground for everyone involved. Fans of Texas Patti will already be eagerly awaiting March, when the first episode of FakeFlight will finally be available to watch. Texas Patti's following will certainly be anything but disappointed. In fact, their fan base is expected to grow as a result of the weekly show.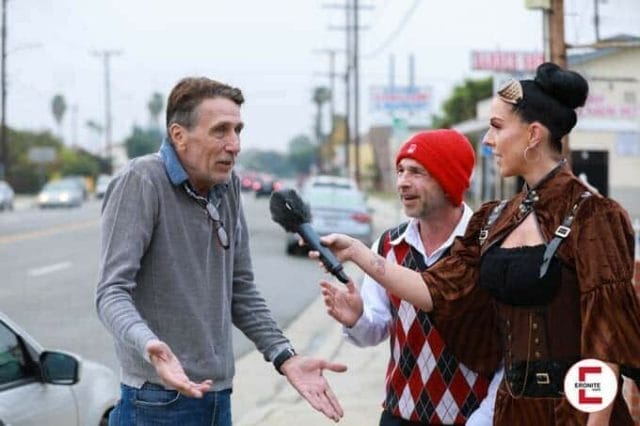 Is the Fake Flight an erotic journey from climax to climax?
Up in the sky, above the clouds, there is boundless freedom. No one can watch you from the ground, you are completely undisturbed. The best conditions, therefore, for a few wild sex adventures. The whole in front of a dreamlike sky-blue scenery, interrupted by, the own fantasy stimulating, cloud pictures. Since the aircraft is virtually in the air most of the time, the question arises whether Fake Flight is a quasi permanent climax.
Similar thoughts must also have crossed the minds of the show's creators. That explains the mischievous smile when you ask her how the idea came about.
Initial stumbling blocks
All beginnings are difficult, and so it was with Fake Flight. An idea is followed by its realization, which, according to director Patrick Habig, took a good two years. Getting the right team together took a whole year. But the biggest hurdle, as so often in life, was bureaucracy.
Obtaining all the permits needed for Fake Flight was a two-year bull run that Habig can smile about today. Looking back, reports on the most challenging shootings of his career to date. Above all, Habig is now proud of what he has achieved. That's why he won't miss the chance to act in front of the camera himself from time to time on Fake Flightern.