30 Questions For Blowjob Fairy Sweet Mia XXX
Sweet Mia XXX looks like a picture book princess with her sweet face, steel blue eyes and long blonde hair. However, the Hanoverian describes herself as a bitch who is mainly into blowjobs. The tattooed right arm gives her face something wicked. Her flawless body is enhanced by a plump 80C bust. But whether bitch or princess, no man passes the blonde with the dream figure without looking twice.
---
Eronite empfiehlt dir diese XXX Videos, Livecams & privaten Kontakte:
---
The dream girl next door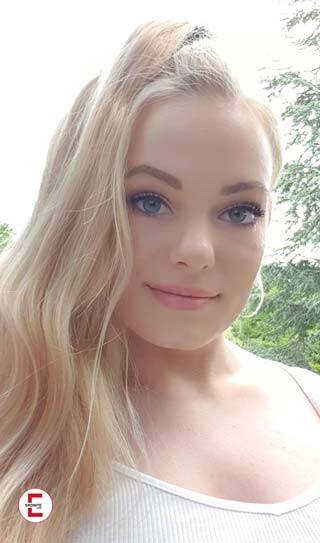 Many porn stars let themselves be photographed exclusively scantily clad or completely naked and in explicit poses. Not So Sweet Mia XXX. The sweet blonde already shows herself in a red baggy sweater with the morning cup of coffee. The fascinating thing is that even in this outfit – or because of it – she radiates an incredibly strong eroticism. You just want to sit next to her and look deep into her eyes while enjoying your morning hot beverage.
Sweet Mia XXX gives herself completely naturally at all times and that's exactly what makes her so breathtakingly sexy. Despite the model-like appearance, you have the feeling that you could meet her on the street at any time. The stunning blonde is a beauty that people love to be seen with in public. In the same way she is also the horny dirty pig, with which one amuses oneself in the bed, on the kitchen table or elsewhere unrestrainedly. This combination of model girl and horny slut makes Sweet Mia XXX so unique.
We had Sweet Mia XXX in an exclusive interview:
Eronite First of all, thank you for answering our readers' questions. We are sure it will be very exciting and enlightening. Not only your fans will be happy, but also we will be happy if we get to know one or two secrets, a joke from your youth or some private things about you. Tell me, since when are you actually active in the erotic industry, how was your start and what exactly do you do?
Sweet Mia XXX When exactly I started is hard to say – I have always lived sexually very freely and lived out my sexuality very versatile and open. I have never been monogamous and have never had a monogamous relationship. It started with me going on escort dates with my boyfriend as a couple. For couples, women and men. Then we also did sex shows together in some clubs in Berlin, for which we were paid. That was about five years ago and I think that's when it started. We didn't do it for the money, we did it because it turned us on. It gave us a thrill to be seen and feel the pleasure of others when we had sex.
We've always liked to shoot porn privately for ourselves, just spontaneously with the cell phone, at first just for us. So it started out of lust and sexual curiosity. At some point I did my first escort date alone with someone we had visited as a couple many times before and it totally turned me on. So at some point it became my profession to make selected, exclusive escort dates. Corona has brought this profession to a complete standstill. Then I decided to live out my passion for porn and we started making more videos. Webcam I could not imagine at first at all, the thought has me totally turned off. Then I tried it once out of boredom and totally caught fire. Since then I am a passionate camgirl and amateur porn actress – and I don't regret a second of this decision.
"I don't produce fake glossy industry porn".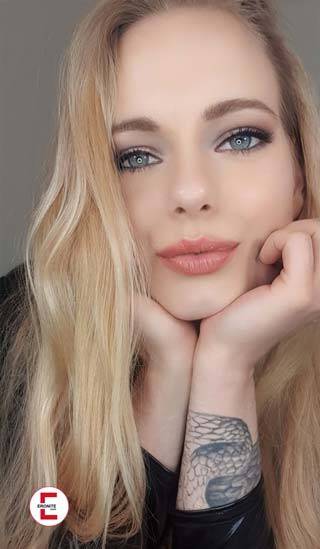 Eronite If you make porn for your users and make them happy, what is it about making adult films that attracts you? And anyway, why do you actually produce amateur clips? Is it just for the money or is there another reason? Could you also imagine to shoot professional porn movies as well or have you even done that so far?
Sweet Mia XXX I've already told you that I've always loved to shoot private porn with my boyfriend (now husband, yeah!). I also love watching myself have sex and it has always turned me on to be watched by others. Basically, shooting and publishing porn is the next step of this passion. Knowing that many people watch me have sex and it makes them horny, partly also getting feedback on how horny it made them, just gives me a kick. You do not believe how often I do it to myself on my own porn… 😉 Especially turns me on to make so-called custom videos. So to shoot what users want me to shoot. Filming other people's sexual fantasies, exactly as they imagine them, excites me. I like to do that very often, I already have a certain reputation for this specialty 😉
Eronite Imagine you're on set, everything's ready, the lights are on, the camera's rolling, and out of the production manager's mouth comes a "And – please!" What's going through your mind at this moment? Are you thinking about anything in particular or are you fully focused on your shooting partner(s)? Are there any scenes that you love shooting the most and what are they and why are they some of your favorites?
Sweet Mia XXX This situation almost never happens with me. My production manager is me or my husband – even if we shoot with others. And we never shoot at the push of a button, but let the situation develop and turn on the camera when we feel like it. And because of that, I'm always fully in the situation and on task. I've heard that some actresses think about laundry or their next appointments while having sex on camera – if that happens to me one time, I'll stop right there! I do this out of passion and desire – I think you can see that in my videos. That's why I don't produce glossy industry porn. I record my real, private sex moments. What I like to shoot most – as I said: other people's fantasies and blowjobs. I'm a bit of an oral fiend, my mouth just can't get enough….
Eronite Most of our contemporaries spend their time at least occasionally watching adult movies, some more, some less. Men more regularly and more often than women. How about you? Do you also watch a porn movie from time to time or do you think that you are already saturated with it professionally?
Sweet Mia XXX I have always loved watching porn. I super enjoy watching manga porn, both animated and those real 3D manga porn. They're so beautifully surreal and it kind of kicks me. And other than that, I honestly prefer watching my own videos or videos of my husband fucking other women. This totally turns me on, I'm definitely not oversaturated. I'm actually watching more porn again since I've been shooting more myself. I actually look at some every day.
"Pornography can become an addiction and that touches me deeply"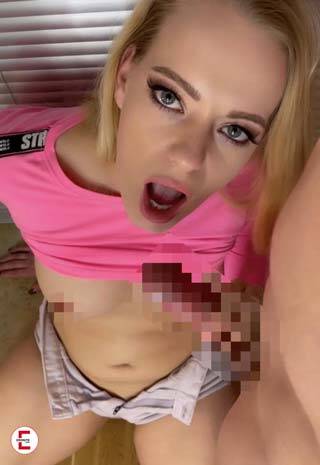 Eronite There are things that many actresses downright hate. At least, quite a few representatives of the guild have an aversion to one thing or another on the set. What is it with you? What do you not like at all about making porn movies?
Sweet Mia XXX I don't like pressure. When I feel like I have to do something I don't feel like doing right now. Then I feel used (don't get me wrong – I love being "used", but only when I feel like it!). Therefore, I will always remain independent. I do porn when I feel like it and shoot what I enjoy. This is how a profession should be. If I start hating it, I'll stop. And I have little sympathy for girls who hate it and do it anyway. We are free people, we should not do anything we hate. This is as true for our profession as for any other profession. I can't have much sympathy for that!
Eronite The erotic and porn industry is fun, brings pleasure and at the end of a cam session or movie many people are happy. Nevertheless, the scene certainly has some downsides. What do you think are the dark sides of the porn and erotic industry?
Sweet Mia XXX Oh, that's a question I could write a book on. Most of my following thoughts touch me, but fortunately are not directly related to my personal situation:
First, there is the serious issue of addiction. Both on the consumer side and with the actresses. Pornography can become an addiction, even paying for sex and pornography can become seriously pathological and it always touches me when I notice this in people who visit me on cam. Also, unfortunately, there are girls who develop an addiction – for attention, success and sometimes money. They become greedy and completely subjugate their lives to the next dollar, overstepping the boundaries that are healthy for them.
Another critical issue is consensuality. Unfortunately, there are many cases where the girls do not do this job voluntarily. Anything that happens under duress I can only deeply despise.
Very annoying also for me is the issue of scam and leaks. There are a lot of people who don't respect what we do. Being a camgirl and erotic actress is work. I enjoy it, but it dominates most of my life and takes up an enormous amount of time. There are an insane number of people who neither respect nor value this. Our content is illegally copied, distributed for free and a lot of men expect you to chat with them for hours for free, send them pictures and videos just because they are horny. They don't understand that there is value in what we are passionate about, every day. Here I sometimes wish for more understanding. Everyone likes to pay 5 euros for a coffee at Starbucks, but five euros for a woman who shows her most intimate side with passion is unimaginably overpriced to many people. And the rights to our content are ignored.
I could name many more things, but that's beyond the scope – One thing I do care about is that the revenue shares we content creators get from the major platforms are laughable. Unfortunately, many customers do not know this either. You have a good feeling and donate 10 Euros, but you don't know that only two Euros of it end up with us. Our only option is to use the big platforms to get noticed and make our money where the conditions are fairer. Fortunately, there are also many customers who know and appreciate this and find other ways to support us fairly.
---
Profile Sweet Mia XXX
Stage name Sweet Mia
Residence/Region Hannover
Date of birth January 2, 1990
Star sign Capricorn
Body height in cm 168
Weight in kg 60
Bra size 80 C
I am intimately sh aved partially shaved
Hobbies riding, reading, my dog, eroticism
Favourite movies & series Vampire Diaries & Orphan Black; Twilight Saga, all Marvel movies
Favourite colour red
That's what I like Open, honest people who know where they stand in life and who they are
I don't like chicks, snappers, unreliable, indecisive, energy vampires.
---
"I pretty much like to take my life into my own hands"
Eronite tongue kisses inspire from puberty young and old alike. For many, there is no greater proof of trust than an honest, soulful and intense French kiss – often as proof of intimate affection and love. On the porn set, however, love is out of place. Nevertheless, many actors and actresses like to kiss their filming partner during the act. Is kissing part of sex for you and how do you feel about it during porn shoots?
Sweet Mia XXX For once I can answer that briefly: I love French kissing. But my videos are almost entirely POV from the man's perspective. That almost always rules out French kissing. We kiss a lot for warm-up, but it hasn't shown up in the video yet. Maybe this will change when we have other shooting partners who want to show their face, but this is also rare in the amateur field. Privately it belongs to it for me, with the shooting for reasons mentioned not so far. Cocks I kiss in the video but passionately with tongue 😉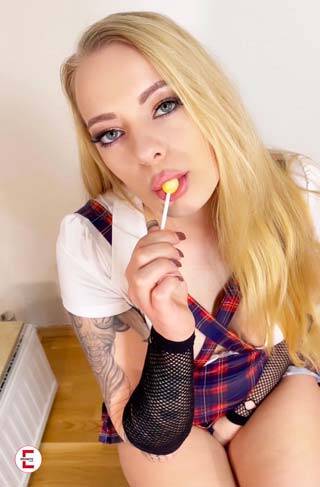 Eronite Every person needs a rock, a support. Especially in less good times it is important to have people around you who are good for you and whom you can rely on. What did your family say when they found out about your job? Were they horrified, did they perhaps even break off contact with you, or were they completely at ease with their daughter's new situation?
Sweet Mia XXX You Say What! Luckily, I have this rock of a husband. He understands me, he loves me and we have the same vibe – we do this all together and he loves me for it. He is my universe and I am his star. It's a great feeling. In addition, we have an invaluable circle of friends who tick similarly to us and do not condemn what we do, even support it and partly participate in it. My family plays a lesser role in this respect; here, completely independent of my job, I learned early on not to let my family determine my values and the way I live. I like to take my life into my own hands 😉
Eronite sex in front of the camera is different from private sex in the bedroom at home. The set is teeming with people, it's brightly lit, there are cameras everywhere and there is constant interruption from the director or production manager. It can be difficult to concentrate on the essentials. Quite different from home. What's it like for you to have sex in private? What impact does your porn job have?
Sweet Mia XXX Again, I am a little different: I very rarely have sex in the bedroom. I sleep in the bedroom. When I go in there, I'm tired, and when I wake up, I'm not awake yet. Sometimes my husband fucks me out of my sleep, but it's rare because he feels the same way I do. We have sex in the kitchen, in the park, on the dining room table, the terrace, on the sofa, in front of the cam, in the car or in the club. Just where we feel like it. And that is very rarely the bedroom. We don't have directors or production managers. We just film when we have sex. And that's probably what makes my videos. They are not perfectly produced, not high-end lit. But they're real. Real sex, real orgasms, real pleasure. That's what kicks us and that's what my fans appreciate.
Eronite Not every porn movie or amateur clip is like the other. There are definitely things that differ from film to film. Most of them say "my films are not posed and everything is real", but almost all of them answer that when asked. Apart from that almost all users and also we know that it is just not real if the amateur or actress turns only with the own partner, but nevertheless in the films many "different" men are to be seen. Or we also know that no postman will simply unwrap his accidentally washed penis, already ready for use in his trousers, when delivering the parcel, force you onto your knees and push his hard strap into your willingly open mouth, while this of course – pure coincidence! – is filmed and he agrees afterwards of course also with the fee-free publication on relevant porn portals. But back to the topic: What really distinguishes your amateur porn from the others? Is there a unique selling proposition?
Sweet Mia XXX I can't give you a blanket answer to that. I'm sure there's amateur porn out there that aspires to look as professional as possible, but I can't say much about that. My videos are also almost all without a single edit. There's no interruption. If something isn't perfect, so be it. It's private, it's real. You have to sneeze or cough or wipe the make-up off your cheek during deepthroat. Or laugh when the bed squeaks or the dog barks. That's life and that's sex. I think that's awesome. And many others too. If you want to see styled industrial porn with top models whose hair is always perfectly styled blowing in the art wind, you are wrong with me 😉. Doesn't turn me on, so I don't do it.
I told you guys how I got into this whole thing. Believe it or not, I do this because it kicks me. When the cliched mailman rings in one of my videos (which he hasn't yet because I think that's a bit lame…), it's my husband or a friend of ours and we do it because it's a user's head fuck that we think is awesome and implement for him, which in turn turns us on. Or we're doing it because we're into this role-playing thing right now. Role-playing is also part of our private sexuality. We also create such situations without a camera. We've already gone to a club separately and pretended we didn't know each other and my husband tried to pick me up. With the result that we
fucked on the full dance floor
without anyone would have bothered 😉 This is just an example. When we show roleplay on video, it's for the fun of roleplaying or because we're kicked by user fantasy and the idea of how awesome they'll think it is when they watch it. Maybe that's what everyone writes. Check out our videos. Then you know it's true.
"As long as you're fucking her, show her you think she's horny!"
Eronite There are good lovers and not so good. Surely every woman has made the acquaintance of every type of man. One is better, the other worse in bed. But when exactly is a man good at sex for you and what do you think most guys do plain wrong in bed?
Sweet Mia XXX Geez, you guys ask really good questions. With the downside that I could write a book on every question 😉 . I have told you that I have lived sexually very freely for a long time and have experienced many men of different nationalities, cultures and combinations (yes, I have also had a lot of group sex and sex with couples and women). I can now write a lot about what turned me on or off personally. But you asked what men do wrong.
Hence, two answers:
What do men do wrong: I think there is one mistake that turns off every woman: the ego trip. A woman wants to feel like it's about her. Whether it's S&M sex, role play, flower sex, or tell-me-anything sex, as a woman I want to feel like the man is desiring me right now, at least in that moment. Even if it's a one-night stand, I want to be the center of his attention and horniness in that moment. Even if I'm being the bitch right now, or the submissive bitch, I don't like feeling like I'm interchangeable at that moment. I think that's true of almost all women. At least on everyone I know – and I know many. There are men who can't. Who are only with themselves and not with their sex partner. That's the capital mistake that turns off every woman I know. Men: show the woman that you find her horny. At least as long as you're fucking her!
Now the second answer (sorry, but you ask such good questions…): For me personally, a man does everything right when he fucks my head. He must "cat" me. And in order to do that, he has to be able to empathize with me a little bit. Doesn't succeed for many when the blood is in the tail, honestly 😉 . But that's the secret with me (and probably with a lot of women): If you manage to connect with me (even for a moment) and empathize with me, you'll feel what I need right now. It's not hard, he just has to be willing to engage with me for a moment, feel my energy and fuck my head. Then he'll manage to "out" me. In this state, I am a beast. Ready for anything. Then I give everything and it makes me furious with desire, then I am ready to cross borders. If you can't find that switch, you won't even make it to a handjob with me. Sorry. The sad truth is, not many men can pull it off. But fortunately enough I don't run out of good sex 😉
Eronite You are in the adult industry and we all know why men (and women too) watch porn movies. This isn't about dialogue or exciting action. Nor about dramas or comedies. No one has to resolve who the actual killer was in the end. Porn is all about one thing: your own sexual gratification. Mostly, the orgasm should also be reached as quickly as possible. The viewer of the sex films sees the protagonists of the erotic flicks as a "jerk-off template", he masturbates by often imagining himself in the place of the man (or the woman) and the hot actress herself to be thoroughly fucked (or to be taken by the well-equipped actor after all rules of the fuck art). How do you deal with the fact that most viewers – whether on cam or in porn – reduce you to your body and only use you as a template for their own firing?
Sweet Mia XXX I honestly think this is pretty awesome. I didn't become a theatre actress for Shakespeare classics and my goal in life is neither the Oscar nor the Nobel Prize. Whereby some of us would have deserved both from my point of view more than some award winners – but that's another topic 😉 I am a camgirl, escort girl and amateur actress. I like being a jerk-off. That turns me on. I get off on seeing someone cum while they're on cam with me. In fact, I often write in my motto, "Let me be your jerk-off template." And I have to disagree with you: not everyone wants to come as quickly as possible. There are many who love it when I make sure they delay their orgasm. Saving themselves for me and enjoying me first until they finally come. I cannot share this cliché from my experience. Being reduced to my body is totally fine with me on cam and in video. In "real life", that is with my friends and in my partnership, it is something completely different. I like to be reduced to my body for an hour or more, but after that other values count.
"Everyone forges his own luck. And I'll just forge mine."
Eronite Even though our (western) society is considered relatively open towards sexuality and pornography, the job of a camgirl or porn actress is still not really accepted. Many turn up their noses at such a career choice. Be it out of ignorance, misconceptions, or even their own principles of outdated morality. Many people confuse the porn industry with the red light scene and think that every erotic actress is also a hooker and just prostitutes herself in a different way. Germany is known (and infamous) for the fact that people like to meddle in the affairs of others and – especially when they don't have a life of their own – really shoot their mouths off behind the backs of the people involved. Apart from the envy that many successful people feel. Is there anything you'd like to say to people like that?
Sweet Mia XXX Hm – when I want to tell people something, I tell them. I'm pretty relaxed about it. I live in a fairly middle-class area and it's hard to cover up when you have a job like this. I don't peddle this, but people are, as you said, curious and like to meddle in other people's affairs. By now, I think everyone knows what I do. No one has ever spoken to me about it, but that's just how people are. Curious, often envious, full of alien, socially dictated values and too cowardly to confront their true desires and passions. I'm more sorry than I feel the need to convert these people. Man forges his own destiny. I forge mine – I'm happy to help if someone wants to forge along and calls me on it, but don't feel the need to correct false morals. I am an erotic model and not a therapist 😉
Eronite "Nothing comes from nothing" is an old – and true – saying. Many shooting days are long, starting early in the morning and going well into the night. Then there is the day-to-day paperwork and organisation, the classic back office. There has to be time for the Livcam shows too, not to mention that everyone should also devote time to their social lives, family and friends. How do you balance it all and how many hours a day do you spend in front of the cam chatting with your fans?
Sweet Mia XXX O yes! Unfortunately, many people underestimate this. As much as I love my job, anyone who chooses this job has to be willing to give it their all. I myself also underestimated it at first, but have now found my flow. Many think it's done with getting fucked horny once in a while and putting on a friendly face. And many girls start with this expectation and quickly stop. The truth is, I would never be able to do this without the support of my husband. Chatting, cam times, and keeping myself fit to look reasonably appetizing every day I still manage quite well. In between, I take pictures for Instagram, Twitter, Onlyfans. There's new stuff expected every day, and it shouldn't be the same stuff you're paying for elsewhere, or you're out the window. And of course new videos, new image sets for the portals. Fun, but takes time, more than you think. In between you also have to think for a moment what you actually want to do next, so that you don't always do the same thing. And there are definitely fans or users who will steal hours of your time with all the tricks in the world, without ultimately getting anything out of it. You eventually develop a feel for it, but unfortunately there are always disappointments and disrespectful people. And the percentage goes up the more successful you are.
Honestly, I'm currently averaging a 14 hour day. Sometimes more, sometimes less. 7 days a week, of course. And I have support and my husband takes a lot of the load off me. I have to carve out very specific time for my friends, my household, and my moments for me. You have to really want to do that and it's similar to probably any kind of self-employment you want to build. You have to really like this job. The easy path to fame and fortune is not to be found here. Anyone who chooses this profession for these motives is barking up the wrong tree. Just the hurdles that society puts in your way in this job are remarkable (from tax returns to business registration…).
"I have a cock in my mouth and I look good doing it"
Eronite Well, I'm sure not everyone can imagine this, but a full-time job as a webcam girl or amateur (or porn actress) can be very physically demanding and challenging. Hours in front of the cam, on stage in a live show or on the porn set during filming – physical fitness is essential for every protagonist. Do you have a special diet? What do you do for your body to stay in shape?
Sweet Mia XXX Good question. I'll be honest: too little. Too often, that falls by the wayside. Before I started this job, I was in great shape. Perfect abs, not an ounce of fat, exercise every day. Corona and the time it takes to get noticed in the beginning leaves little room for fitness lifestyle. I'm just finding my way. However, I am not a "perfect body model" either, my fans love my face, my natural sexuality and my remarkable oral arts. They appreciate me feeling pleasure when I have a cock in my mouth and still look pretty. They imagine that it is their cock that I have between my lips. I manage to make that contact and that's what I enjoy. They don't come to see my six-pack, which simply doesn't exist at the moment. If my motto was my perfectly toned body, I would definitely have to organize myself differently. Still: I eat pretty well and feel healthy and sexy and comfortable in my skin. If it were otherwise, I would change something. Low fat, lots of veggies, you know the drill. But I do miss the sport a bit at the moment. I still have to find my way to incorporate that.
Eronite You do not only shoot amateur porn, but also show yourself to your users and fans in front of the livecam. There you do a regular live show, viewers can also chat with you and make a wish or two. We imagine you'll have a lot of fun there too – sexual aspect aside. What do you like most about working in front of the cam?
Sweet Mia XXX As you say, the sexual aspect plays a crucial role in this. However, I especially like it when there is a personal contact. When I first started cam, I was advised from all sides to sign up to as many portals as possible and run multiple cams at the same time to make lots of money. Almost all girls do it that way, I was told. I tried running a single other cam in parallel for a week and it took all the fun out of it. Since then, I've been running just one cam again. The customers notice this and appreciate it very much that I am only there for them. I want to focus on my counterpart, I enjoy it when customers keep coming back, a bond is formed, you get to know each other. Since I started focusing on one portal again, things are going much better there and I have a lot of customers who keep coming back. Sometimes just to tell me briefly about their day and wish me a good evening. That's what I like most – the bond with people that I build.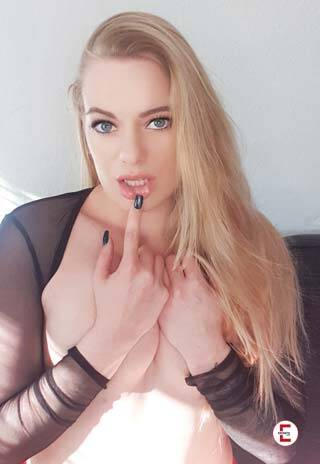 Eronite Sure there aren't always golden times when everything goes exactly the way you want it to. Whether it's rude users, annoying customers or just an unstable internet line, there are many things that can disrupt your normal workflow. If you could change one thing about your job, what would it be and why would you want to change it?
Sweet Mia XXX A stable internet connection is at the top of the list! It's really annoying to get kicked out of the portal in the middle of a session. Unfortunately, this happens too often. The second point is the share we models get from the proceeds. I find that disrespectfully low. On the client side, there are also always men who lack appreciation for how much time and energy you put into your content. They want everything immediately and at any time and preferably for free via Skype or Whatsapp and then preferably around the clock. I would like to see a little more reflection now and then. Luckily that's not the majority though, I'm really lucky to have a lot of great fans who keep coming back and are generous.
Eronite You probably didn't become a camgirl straight out of school or high school, or originally planned to do so. Many start an apprenticeship, some complete it or start studying. Some Livecamgirls or amateur girls do the job also only once part-time and change later completely. Others do this work just for the fun of it and are only online a few evenings a week. What would you be doing for a living today if you hadn't chosen webcam sex?
Sweet Mia XXX I am an educator and I love nature and horses, I am a nature loving person in general. If I wasn't a camgirl, I'd probably be out in the country running a farm with horses, still studying psychology and doing educational and psychological work with kids and teens there.
"Regular customers are very important to me, it builds a relationship"
Eronite What were your first steps? How did you come to webcam sex? Did you have a mentor, so someone showed you the best way to break into the adult industry and make money? Or are you even under contract with an agency that supports you in all areas such as marketing, public relations, technology et cetera?
Sweet Mia XXX As I said, I'm there rather about the private porn slipped in for the fun of it. I did this by feel at first. As a result, I certainly made a few mistakes at the beginning and could have taken off faster. In the meantime I have nice contacts to other models and through that I got a lot of good tips. I don't have an agency, I do everything myself and my husband supports me.
Eronite Making new friends isn't always easy in this job. There are many prejudices and especially men sometimes think that as a camgirl or amateur you are fair game anyway. Other acquaintances, on the other hand, first develop in the industry, with female colleagues or other representatives of the industry. Do you have friends in your private life who are also active in front of the cam? Would you recommend the work to others or rather advise against it?
Sweet Mia XXX My circle of friends is largely also sexually very open, many also live non-monogamous or are swingers. In this respect I deal with it openly and so far I have not met with incomprehension or disdain anywhere. Camgirl isn't anyone in my immediate circle of friends, though. But I have very close friends who also work in the erotic field and offer events and erotic trips. I can only recommend the job if you are willing to invest a lot of time and really love the job, you enjoy it. It's not the easy way to get rich quick without having to do much. I strongly advise anyone who wants to start doing it for that reason not to, because they will quickly lose interest.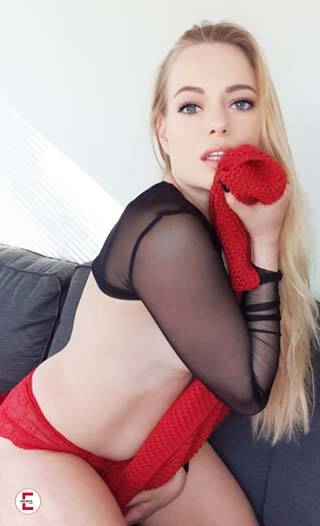 Eronite And what advice would you give to a woman just starting out as a webcam model? Should she find an agency or do you think they just rip off the girls and enrich themselves? Or should she manage everything herself from the start? How important do you think contacts are in the porn industry?
Sweet Mia XXX Good contacts only hurt the one who doesn't have them 😉 Seriously, I think it's very individual. Having an agency or assistants certainly helps a lot to not overwhelm yourself, because it's a lot of work. However, the offers I hear from agencies are not interesting to me. Good management can push you quite a bit and make you successful faster, but the contractual terms of most agencies have been unacceptable to me personally so far.
Eronite Many men have their favorites among the camgirls and visit them regularly. Do you prefer to have new users every day or are you happy when you see the same person more often in the chat? Do you have regular users who visit you regularly and do you perhaps even receive gifts or other attentions from them?
Sweet Mia XXX Yes, I have many regular users. But that's also important to me, I already told you that I rather value the bond than a high throughput of as many users on as many portals as possible. There are some that I see on cam almost every day or that chat with me daily. Some of them are also very generous, yes. The most beautiful thing is actually the mixture. Seeing familiar regulars again and always meeting new people is perfect for me.
"I'm not embarrassed or uncomfortable about my job, I stand by it".
Eronite Some girls – if the chemistry is right – even meet with their fans. Men often think they know everything about their erotic star. Quite a few of them even fall in love with their adored amateur, who often seems to represent the ideal of a partner. Have you ever received declarations of love from users or even experienced stalkers?
Sweet Mia XXX With stalkers I had so far fortunately still no experiences. But users have already fallen in love with me. This can easily happen when you spend time together regularly, get to know each other and become very intimate.
Eronite With time, every livecam girl also gets a certain popularity. Has any user ever recognized you on the street? How do you react in such situations? Are you happy, do you offer, if you have time, a little chat or even a coffee or are such encounters rather creepy or rather unpleasant for you?
Sweet Mia XXX No, that hasn't happened to me yet. But I've had people recognize me on the cam who knew me from somewhere. Since I'm upfront about it, I'm not uncomfortable or embarrassed. I stand by what I do.
Eronite Always the same man as a shooting partner becomes boring for the viewers at some point, they want variety. That's when it makes sense to shoot with others and offer it that way. Do you do user meetings? How did you find it? Do your fans have to pay for such a meeting and are they always filmed on such dates?
Sweet Mia XXX So far I haven't met any users, but that's mostly because of the special situation last year. The pandemic had us all quite well in its grip and made such meetings very difficult, at times impossible. But now that things are loosening up, I'd like to do that sometime. I would also love to shoot with other women, I am bi myself and would also like to shoot girl/girl, threesomes and foursomes. Ideally would be another couple as shooting partners, but I also think about meeting single users. I'd be particularly tempted by a BBC one, I'd love to shoot that soon. For me, at user meetings, the focus would be on shooting, yes.
"I have several favorite sex toys and enjoy using them"
Eronite The hunt for the next sexual climax defines life for many. Whether as an amateur in front of the cam, privately with your own partner during domestic sex or as a user at home in front of the screen. Much boils down to experiencing it as intensely as possible. How would you describe the feeling of an orgasm?
Sweet Mia XXX Oh, this is hard and with me orgasms are very different. I have small orgasms and I have big ones. With the big ones, it goes through my entire body like so many huge waves, I'm like knocked out and my whole body is shaking. My orgasms can be huge and really overwhelm me emotionally, so I have to come back to myself first. But for that, everything really has to fit. My little orgasms are quick and short and intense, I can have a lot of them in a row but they don't blow me away like my big ones do 😉 .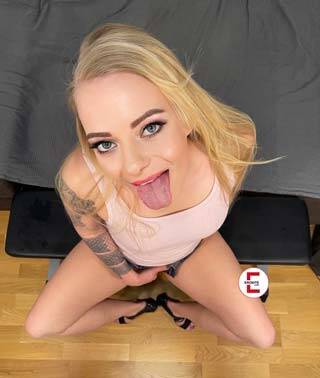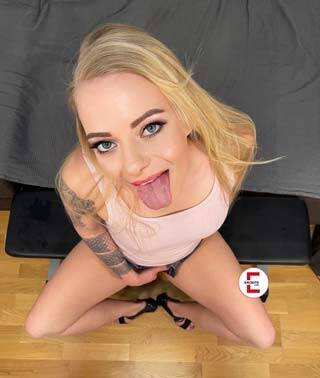 Eronite The days when women had to suppress or put their own lust on the back burner are thankfully long gone. The modern woman of today lives out her sexuality. This includes masturbation. What is your favorite sex toy, do you only use it alone or with a partner as well? How is it different from having sex with a man and what do you like most about your favorite sex toy?
Sweet Mia XXX I have several favorite toys – I love my Mini Magic-Wand, it has real power and I can cum with it in seconds if I want. I also really like my huge dildo – it's really big, looks very real like a real cock and I love having it inside me. I also like to use toys together with my partner, we both like to play with sex toys, he also likes the Magic Wand very much with him. I actually really like sex with just me too. It is a special way to deal with your body, to be completely with yourself and to concentrate only on yourself and your own pleasure. I'm enjoying this very much.
Eronite In the adult industry, the percentage of bisexual women is much higher than in the rest of the population. I'm sure this has something to do with the fact that amateur women in the porn scene are much more open about sexuality than the average woman who has nothing to do with the industry. What's your experience with same-sex sex so far? Why don't you compare it to sex with a male partner? What are the differences, but also the similarities?
Sweet Mia XXX I was bisexual before I was in the adult industry. I just really like women's bodies and women among themselves handle their lust completely differently than men. With women, it's not so much the hunt for climax as the journey to it that's the focus. Women are in less of a hurry and are often more relaxed and at ease with the situation. And women, of course, feel completely different – soft, no beard, that's just nice for a change. I like it best when there is a woman and a man 😉
Eronite Just because you make your money in the erotic scene doesn't mean you're permanently horny and always wet. The fantasy of men to have a constantly willing sex partner is nevertheless served by many webcam girls. The reality is often different. How often do you actually need sex? Or is it enough for you to satisfy yourself in front of the cam or to experience an orgasm in your films? With all the intercourse and sexual climaxes, is there any room or desire left for private sex?
Sweet Mia XXX I wouldn't say I "need" sex every day, but there are very few days when I don't have sex. And no, pure orgasm in front of the cam does not replace private sex for me. As I said, we like to shoot sex ourselves, it's always been one of our passions. But only sex with running camera or webcam is not enough for me either. You have to be careful not to let private intimacy get in the way. We had that in the beginning when everything was new and we wanted to produce a lot. Then we realized that our intimacy as a couple wasn't really happening anymore and we both missed it. Now we make sure we take time out where we're just there for each other.
Eronite Over the years, I'm sure you've experienced a lot during sex. Far more than most people do in a lifetime. But I'm sure you haven't tried everything yet either. What sexual experience are you still dreaming about that is missing from your "collection" so far? Is this just a fantasy or do you really want to make this a reality? After all, some fantasies can be quite nice in theory, but in practice they are not feasible or even illegal! But no matter how freaky or unrealistic, what's your secret sex fantasy?
Sweet Mia XXX Oh, I have an insane amount of different sexual fantasies. I've experienced most of them, too, and yet they remain fantasies I keep having and thoughts that turn me on. For example, the idea that a strange man just fucks me without knowing him and having exchanged a word with him or being taken by several men at the same time – I've had that, was also very horny, yet I have the fantasy every now and then. That's the nice thing about fantasies, they are just mine and I don't feel the need to fulfill all the fantasies over and over again, they are also nice in my head and when I am alone with myself. I know I can fulfill any fantasies, any time, if they are realistic. I don't have any internal pressure. Some fantasies are also surreal and come from my fondness for fantasy and manga porn. Sex with aliens or vampires – that sort of thing is awesome in fantasy, but whether she'd really want to experience it if it were real? Rather not 😉
Eronite Mia, thank you very much for the great and especially detailed interview. We're glad you gave our readers such an intense insight into your sex life!
Artist of the tongue acrobatics
When it comes to skillful tongue action, Sweet Mia XXX makes her competitors look pretty old. On the one hand there would be the freestyle of the tongue acrobatics to call, namely the dirty talk. The enchanting blonde knows how to wrap her play partner around her finger with words. Be it the choice of words, the volume of the letters spoken or the sensuality in her voice. Sweet Mia XXX is a master of her craft. But all this is just the prelude for the supreme discipline of tongue acrobatics: the blowjob.
Again, Sweet Mia XXX, who by her own admission always likes to have something in her mouth, plays in the Champions League. Who knows her videos, knows about her tongue skills and who was allowed to experience her in action, certainly still raves. For example, there is a video in which she brings her filming partner to orgasm exclusively with her tongue. Their creativity knows no bounds when it comes to this topic. Just recently she auctioned off a live blowjob in front of her cam.
Sex Sex Sex
The hot blonde is in the prime of her sexuality, which she savors and enjoys to the fullest. Whether with men, women, couples or at sex parties. Especially in front of the cam Sweet Mia XXX likes to live out. Many of her videos begin with "The first time…". From the first naked performance to the first blowjob to the favorite dildo, everything is included. Also the first experience in the anal area was of course recorded on video.
Babe blowjob fairy is very experimental. There is nothing in the field of eroticism that is not tried at least once by her. If you regularly check her page for the latest videos, you can watch the sexual unfolding of the blonde beauty live.
No fetishes – but Sweet Mia XXX is open to new things
Even though Sweet Mia XXX says she has no direct fetish, she is very open-minded towards new things. At any time she is ready to listen to the inclinations, wishes and fantasies of the next play partner and then to live them out together. Who knows her pictures knows that she masters both the dominant and the submissive poses. Of course, with all the roleplaying going on, it's possible that Sweet Mia XXX will one day lick blood. Perhaps she herself will develop a tendency in one direction or another. Whether in the sweet blonde perhaps a future dominatrix or submissive slave slumbers, the future will show.