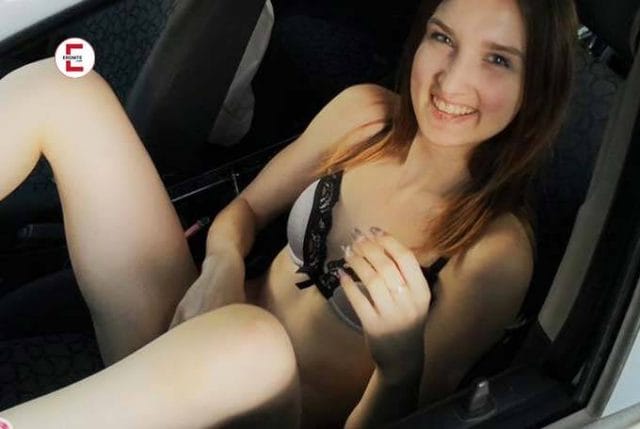 …had to watch idly through the rearview mirror
Driving lesson with certain advantages
I was still annoyed by it. I drove too fast once and was already sentenced to five driving hours. I still couldn't believe that I had to get back into a driving school car at the age of 35. But, it didn't help. Today was the last lesson, then I was not only rid of these annoying driving lessons, but also this annoying driving school instructor, who could almost have been my child. I couldn't and wouldn't let her tell me anything, but I had to put a good face on the matter once again. I had no idea that this slut would have fingered after the hour in the car.
---
Eronite empfiehlt dir diese XXX Videos, Livecams & privaten Kontakte:
---
So not intimidating at all
The driving instructor drove up, or rather snuck up on us. She knew exactly that I hated it when she parked completely unnecessarily in front of me in what felt like 21 moves and drove me to white heat. Then she got out and indicated for me to take a seat in the driver's seat. My breath was taken away because, unlike all the other days, she was wearing a skirt and the top she had on soon revealed more than it hid. She was in fighting position, that was clear to me.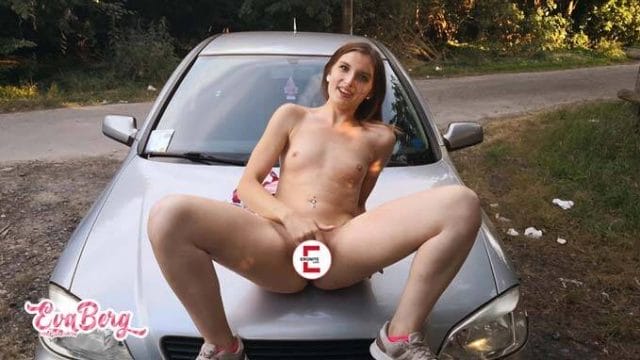 That I could not intimidate this young thing, she had already given me to understand. But today it would be especially difficult, I was sure. But, what should I do? She had me in the palm of her hand. Without her signature on this piece of paper, I could forget about my driver's license and, with it, my job. This was not allowed to happen.
Driving lesson ok – and then?
She chased me, as usual to the usual suspected trouble spots around town. A traffic light system that failed more than it worked, in every 30 zone there was and in every little alley. It was annoying, but it went well. Only the parking, that she liked more than me. She shooed me into an unmanageable parking lot, where my car was also parked, and I was told to reverse into it.
Not so easy, but her skirt had slipped suspiciously high. Schlussum, I did not succeed. She was annoyed, I was horny. The young thing indicated that I should sit in the back seat and watch her park properly. I did as I was told and hoped that she did not see the bar, which I hid with difficulty. She saw them anyway.
She parked and then there was a telling off
Contrary to my expectations, it parked in one go without a hitch. I wanted to get out, but she locked the door and snorted at me to stay seated. She lectured me that I should not behave like this, that I was arrogant and that I deserved to be punished. As she did so, she pulled her skirt higher and remarked that only my boner would have appeased her. Then she began to stroke herself. I was sure she had fingered herself in the car many times before. The way she sat in the driver's seat with her legs spread wide, it couldn't be the first time.
I saw very little, but I was totally pointed. In my pants the hurricane was raging and when she pushed up her top it did not get better. I would love to touch her now, but she gave me to understand clearly that I had nothing to want here. Sitting quietly and keeping my fingers still was my part and I hated it.
I heard it smacking and moaning
She must have been soaking wet before because her pussy smacked immediately as soon as she was fingered in the car. At this, my driving instructor moaned so lustfully that it was difficult for me to keep my tail in check, but I had to. This bitch – fingered in the car – and I had to keep my pants closed, just because of this damn signature of hers. She knew exactly how exposed I was in this situation. Or would anyone believe me about this situation? Even see myself as a victim of sexual fantasies? Did I even want that? No. I thought it was more than hot how she sat there like that, fondling her breasts and being fingered in the car. She had very nimble fingers and a fucking wet pussy. I wished so much that it was my fingers or my cock that was right now where her fingers were.
She enjoyed every moment
My driving instructor enjoyed it, visibly. Then she broke off, I was baffled. But only to watch her dig a mirror out of the glove compartment. This mirror she attached to the faucet. At first I didn't know why, then the scales fell from my eyes: she wanted me to see how she was fingered in the car. This fucking bitch wanted to make me even hotter than I already was.
I watched her as her fingers slid in and out, becoming more and more slithery as she used her thumb to pleasure her plump pearl, gasping and moaning as she did so. Being fingered in the car seemed to give her more than just horniness.
She reared up and raged with lust. I was sure she was about to come and I couldn't say with certainty if I wasn't feeling the same way.
Fingered in car – Sprayed in car
She saw my face and I saw her pussy, that dripping wet red flesh that screamed with pleasure from being fingered in the car and screaming for more. I felt drops of pleasure on my cock and was sure that I would have come long ago if I had been allowed to touch it, but I was not. Defenseless and helpless, I literally whimpered inwardly for her to sit on my cock and ride me. But, she didn't. Instead, the car was fingered for all it was worth and I saw her come. A gush of horniness discharged on the driver's seat and my driving instructor moaned loudly.
I needed relief
She saw that it made me horny as hell to see her fingered like that in the car and to experience that pleasure and orgasm. But, my desire was still there. Instead of caring, she put away the mirror, cleaned herself and the driver's seat, and held a document under my nose: the required signature of her with on it.

Read also:
– Sex in the car – dirty dream or really hot?
– 32% of all Germans have had car sex
– Man driving car naked and masturbating
– Self-driving cars provide more sex in the car
– Which places do couples like best when having sex in public?
My certificate that my driving lessons have been completed. Then she unlocked the door with the threat that I would know what to do if I needed driving lessons from her again. Next time it would be up to me to get fingered in the car. Whatever she meant by that, I wasn't going to take the chance.
I got out, walked to my car, and she drove away. Instead of getting in, I first opened my pants and jerked off properly. It was just too horny to see how she fingered herself in the car.