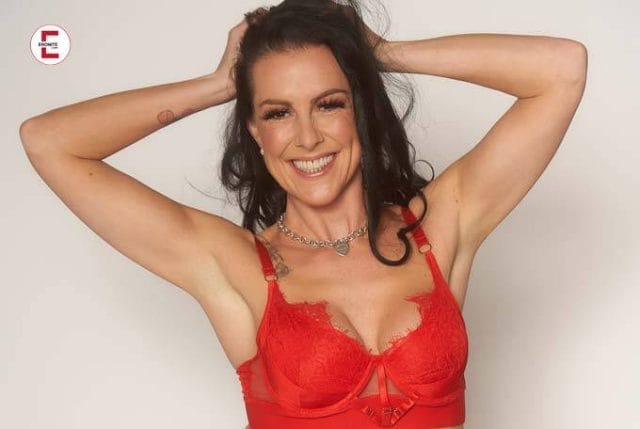 40 years of concentrated eroticism
Texas Patti is probably Germany's most successful export hit in terms of eroticism. A few years ago, the 40-year-old packed her bags and moved to the U.S. with her husband. Since then, she has lived and worked in Los Angeles, in sun-drenched California. For a very special, secret shooting of MyDirtyHobby she has now traveled especially from the USA back to her home country Germany.
---
Eronite empfiehlt dir diese XXX Videos, Livecams & privaten Kontakte:
---
Texas Patti answers questions
What she misses most in her new home country and how different working is in both countries, she reveals to us here in this interview: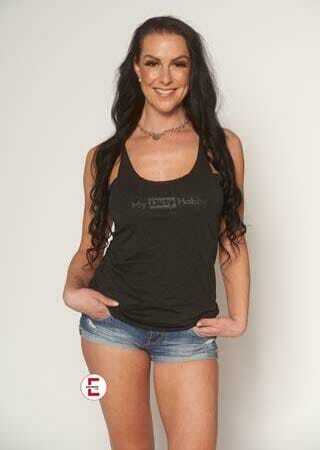 Question How does it feel to be working here in Germany again after such a long time?
Texas Patti I am so happy to be back and especially to be working here again. It's a very big contrast to working in the U.S., but it's so great to see all the other MDH gals here again.
Question What do you mean by contrast?
Texas Patti Here in Germany, the atmosphere on the set is much more open and warm – simply more familiar. At shoots in the U.S., the atmosphere is often a bit cooler, everything is very organized and runs according to a tight schedule. I grew up with MDH and therefore the interaction here within the "MDH family" is always very cordial.
Question And in general, what do you like most about America?
Texas Patti In the USA, I clearly like the weather the most. Plus, all the major productions are less than an hour from where I live in the heart of LA. In Germany, everything is scattered far and wide throughout the country or even located in other European countries. That was also one of the reasons we moved to LA. The people there are simply in a better mood, more relaxed – simply more chilled and not so quickly annoyed or stressed. It's probably the good weather and the sun (laughs).
As a pensioner she wants to sell sweets
Question And do you miss anything in particular that only exists here in Germany?
Texas Patti Kinderwurst (laughs) and Katjes. And buns and children's chocolate. When I'm old and frail, I'll stand behind the counter somewhere in a walker and sell it all.
Question How does it work with the time difference and German customers at CAM?
Texas Patti That's great and actually totally plays into my cards. I usually start around 12 noon, then it's 9 p.m. here, then I work until about 3 p.m., then it's midnight in Germany. My ultimate insider tip to all the girls out there: The times are great, there's really something going on at CAM. When I was still in Germany, I usually started CAM around 6 p.m. and saw how it was going.
Question Do you tend to speak German or English in front of the camera?
Texas Patti Predominantly German, but that is also due to the predominantly German-speaking customers of MyDirtyHobby.
Question Do you have a tip for girls who are also considering going to the US to work?
Texas Patti Good luck! No seriously, you have to bring time, patience and money (laughs). Cam in itself is not a problem, you can do it anywhere, but you need the residence permit and of course a work permit. The effort is great, it is difficult and a big cost factor. And it's really far away. You can't just fly home for a little while.
Porn actress does not miss her old job
Question Your tip for girls who are not yet at MDH? Why would they come to MDH?
Texas Patti For me it's just perfect, you can work from home and have complete freedom of time. In my old job as a dental assistant, I used to have to get up at 6 a.m., be in the office at 7 a.m., and work all day. At 7 pm I was finally home and the day was over. And now I can arrange everything freely. If there's a cool event coming up, then I just do that and then I know that I'll just have to work more at another time.

Read also:
– Texas Patti aims high with "Fake Flight
– Texas Patti opens next HUSTLER store in Los Angeles
– Texas Patti 2022 on Tour – think borderless!
– Los Angeles: Texas Patti gives gifts to the homeless
I started with MDH and I love it. You can do whatever you feel like, either just selfies or clips or just cam. As a creative person, you can develop your full potential there. You always get personal support, no matter what problem arises.
That's not the case everywhere, since I was also active somewhere else in between, I've experienced it quite differently. As soon as I was contractually free again, I immediately came back to MyDirtyHobby.
Thank you very much for the interview!