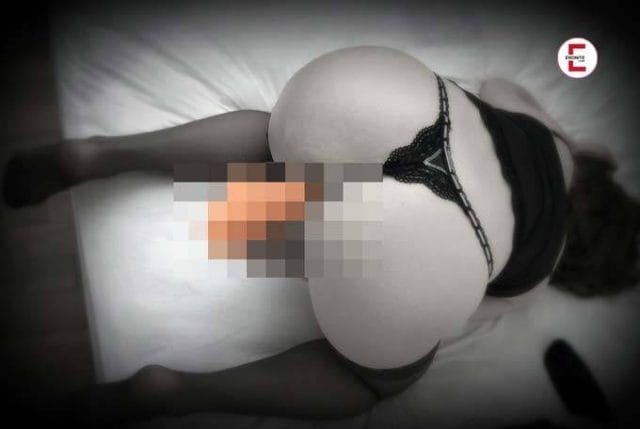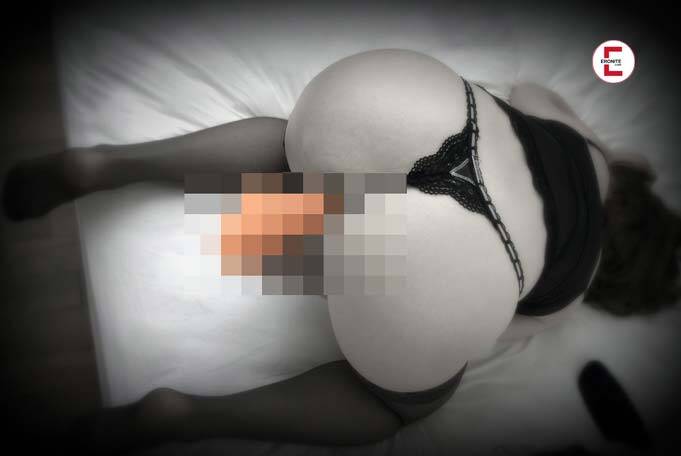 Mr. Dixx Mighty Mike – Field Test of a Dildo
If you are looking for a 23 cm dildo, you should try Mr. Dixx Mighty Mike. The toy looks very lifelike, because it is modeled on a real penis. What it can do and what else is important in this sex toy, we now clarify in a small test.
---
Eronite empfiehlt dir diese XXX Videos, Livecams & privaten Kontakte:
---
How does the dildo feel?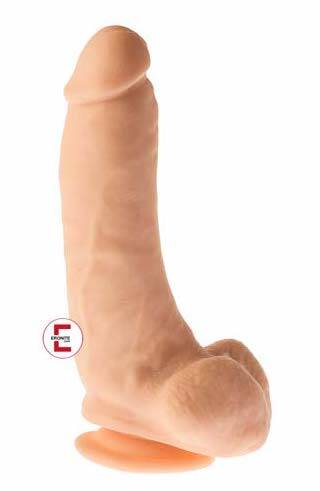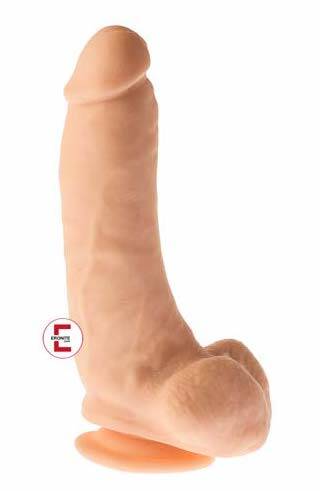 Mr. Dixx Mighty Mike is from the original collection. It feels soft and is absolutely flexible. This makes for very pleasant handling. It is made of antibacterial PVC. In addition, Mr. Dixx Mighty Mike is safe to use and odorless.
Once the 23-centimeter (9 inch) dildo is inserted, it feels very realistic. With the suction cup attached to Mr. Dixx Mighty Mike, there are more ways to use and enjoy it. Women can use it alone or together with their partner. The suction cup is easily attached to flat and smooth surfaces. It sticks there like a bomb.
It can be fixed on the floor, on the wall or on the bed. There are no limits to creativity and imagination. In addition, the suction cup ensures that the dildo can also be used in a harness as a strapon. Then, when it is introduced, it will surely stay where it is supposed to be. So "woman" can concentrate completely on her pleasure.
The dildo is one of the largest in his collection, with only the 11-inch version of the toy being larger at just under 28 inches. He convinces with lifelike details like a well-developed penis tip and a shaft with veins. Its diameter is an enormous five centimeters. This allows the intense feeling, because with this feature the dildo is good to feel.
What are the advantages of Mr. Dixx Mighty Mike?
it is a flexible dildo
lifelike feelings possible
also works without rechargeable batteries
the toy is equipped with a suction cup
suitable for use in harnesses as strap-on
made of antibacterial PVC
free from latex and phthalates
safe and odourless to use
the dildo is skin colored and looks more realistic
Length is 23 centimeters
Diameter is five centimeters
the weight is given as 0,58 kilograms
Classic dildos are popular
The Mr. Dixx Mighty Mike belongs to the conventional artificial tails, which still enjoy great popularity. Singles and couples use it for a satisfying sex life. It has long since ceased to be taboo to use sex toys such as the 23 cm dildo. Rubber penises come in a variety of styles, with Mr. Dixx Mighty Mike being one of the larger ones. In addition, it has a suction cup with which imaginative positions and positions are possible.
A classic dildo lacks the possibility of vibration. But that's not a bad thing at all. Even without a motor, Mr. Dixx Mighty Mike provides incredible pleasure and can be used as desired. Classic toys have their advantages and unique selling points. The same goes for Mr. Dixx Mighty Mike.
Classic rubber dicks are so popular because they resemble a real penis. So is the 23 cm dildo. It is used to stimulate oneself sexually. This can be done alone or in pairs to spice up your sex life. But also for couples of the same sex, Mr. Dixx Mighty Mike is the perfect choice to get intensely involved with each other.
Why modern dildos move with the times
In the past, dildos were made of materials that didn't necessarily feel comfortable against the skin. It's different today. Meanwhile, dildos are made of skin-friendly materials. The same goes for Mr. Dixx Mighty Mike. It feels very realistic and also looks natural. Even though it is quite large compared to other silicone penises.
An artificial penis is not only suitable for women, but also for men. Use for stimulation of the clitoris, vagina and anus. Inside the vagina, Mr. Dixx Mighty Mike also massages the G-spot, while the Man gets a massage of the prostate. However, the vibrations are missing here. But this does not detract from the pleasure of use.
Use the right lube for Mr. Dixx Mighty Mike
To ensure that the 23 cm dildo is slippery and safe to use, it is recommended to use a lubricant gel. It should be noted that it is suitable for the material. This is especially true for use in the anal area. Lubricant is very helpful here. Which lubricant for which material? Not all lubricants are suitable for every rubber cock. The same goes for Mr. DixxMighty Mike. There are water-based, silicone-based and oil-based lubricants. But what does that mean exactly?
A water-based lubricant is the most commonly used in today's world. This is because most dildos are made of silicone or comparable plastics. This means that water-based lubricants are also best suited for this dildo, as they cannot damage the sensitive material. With the wrong lubricant, on the other hand, the surface becomes rough and brittle. Water-based lubricant is also harmless when it comes to oral sex. It is easier to clean than variants with silicone or oil.
Silicone-based lubes do last longer than water-based ones because they are very economical. Nevertheless, they are not suitable for sex toys made of plastics. However, their glide is excellent. Although it may be misleading. A silicone dildo must not come into contact with a silicone-based lubricant. The surface is inevitably destroyed. The same goes for all other plastics that dildos are made of. In addition, silicone-based lubricating oils leave stains on all fabrics. Therefore, only use water-based lubricants for Mr. Dixx Mighty Mike.
There are also oil-based lubricants, but this type is hardly produced and sold anymore. Preservatives are not included in oil-based lubricants. Therefore, they are suitable for those who are allergic to them. It is not recommended for all other applications. Because they are not a good choice for dildos made of latex or silicone. The sex toys could get deformed. In the worst case they even dissolve. When using condoms, they can be damaged or destroyed.
Cleaning Mr. Dixx correctly – this is how it works
It is important to clean Mr. Dixx after each use. It is used on sensitive parts of the body. But that's not hard at all. To clean the dildo properly, all you need is a little soap and water. If you want to be on the safe side, you can also clean Mr. Dixx in boiling water.
Then the silicone tail must dry completely to be ready for use again.
You can find all our sextoy tests under this direct link:
eronite.com/erotics-news-world/sextoys-in-practice-test/