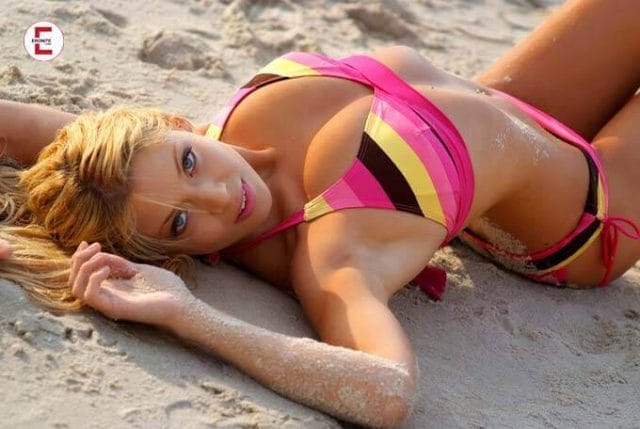 Fucked without end and squirted away
A wank story from kandy66
Hello cum fans, here is your hot slut Dody again. Today I want to tell you about one of my experiences on the nude beach of Agde in beautiful France. There I just spent a week sunbathing with loud erect cocks. Well, you know how…. – I still need it several times a day at the age of 48. And what is better than to have naked, horny men around, who wish nothing more than to be able to let off steam together with a plump, sinful woman.
---
Eronite empfiehlt dir diese XXX Videos, Livecams & privaten Kontakte:
---
So, I in the morning right off into the dunes, there, where next to hot sand, in the 2nd row even a little vegetation can be found and I can let myself go, as I really tick, while still be pretty sure that horny young cocks also find me. My place in a small hollow is quite cozy, still well visible and even a little shady if necessary. I nestle the annoying stuff from my sinful body, strip off my bikini, while routinely noting with a finger how wet I already am in the column.
Then I lie down on my blanket with my knees bent but open to examine how "in heat" I really am down there already. When I notice that the clit is already protruding quite cheeky, I start to play with it, maltreat my clit shaft with two fingers to make it stiffer, so that the first dirty thoughts come to me and already hot feelings flood me.
The rampant morale on the beach delighted us both
When my gaze drifts a bit to the only two meters away edge of the trough, there is already a naked young man, who indecently anstiert me with glassy eyes, presents me his semi-stiff tail and begins, when he notices that I look at him promptly, with one hand to work his trunk unabashedly, him then even before me impetuously up and jerk off. Quickly the beating becomes harder and longer, straightens up completely and then I see how his exposed glans becomes wet. Aha, I think, it won't last much longer, it's already incredibly pointy. Whether my thick udders with hard nipples have done it to him so much or rather my long, fringed labia, which I have opened to the left and right to be able to better drive my fingers into my very pronounced, womanly-looking vulva.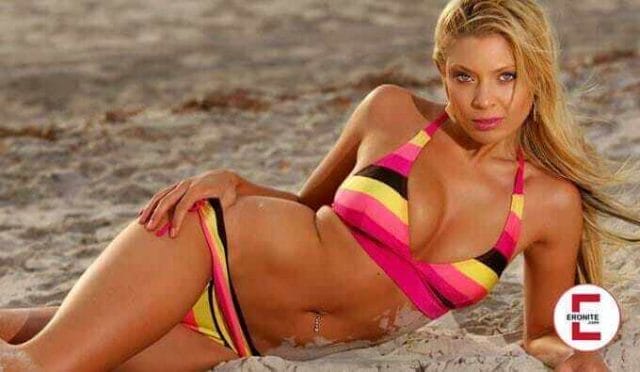 Well, "just to be on the safe side" I spread my thighs a little further and ask him with a wave and the well-known obscene jerk-off movements to come over to me. He also understands this immediately and in no time he kneels with his extended pipe between my provocatively opened thighs and looks at me from close range spellbound in my stopped fuck hole, a hand vulgarly jerking further at his very thick cock. What a maddening sight this is for him! So that he doesn't splash out on me right away, I try to distract him from it a bit with a richly filthy conversation.
He ardently craved repeated satisfaction
"Well, my little wanker, what's your name, where are you from, are you also a German tourist who is so happy about the rampant immorality here on the beach? If you now still nod your head in agreement and tell me your name, I know that you want the same as I do, then let's not wait any longer and let the sow out together, then we can communicate on this level quite splendidly." Then he replied "My name is Michael, I come from Bottrop and am here with my mother who lives alone." Thereupon I "Hey Mike, you have probably not seen too often in broad daylight, such an open, steaming, wet cunt, close to your eyes, which is eager for repeated satisfaction.
Did your mommy not see your morning wood today or was she out so early that she couldn't jerk you off anymore? Or why are you still sneaking around here with such a stiff hammer. Actually, you should no longer be a stranger to women's cunts. Or does your mom never let herself go, always satisfies herself only when you are guaranteed not to see or notice it. But that would be a great pity. You could have a lot of fun together. Or do you already have it? When we're done with our stuff here, you can tell me about her, how it goes between you guys. Let you but for heaven's sake still some time with the jerk off, otherwise we have had in the end far too little of our unrestrained pleasure.
She wanted to milk the juice of the young man
Come up to me first, Mike, I want to feel your fleshy, hard bone in my fingers, really grab it, knead your balls in your full sack, maybe even, if it smells good, take it in your mouth and lick it a bit. Has a woman ever done that to you, my youngling? Yes, I feel it's good for you, as I touch you dirty. The strong veins on your cock shaft suggest that your balls are full to bursting and absolutely want or need to cum. Therefore, we should not make them wait too long. Can you then again? Or do you not really know that.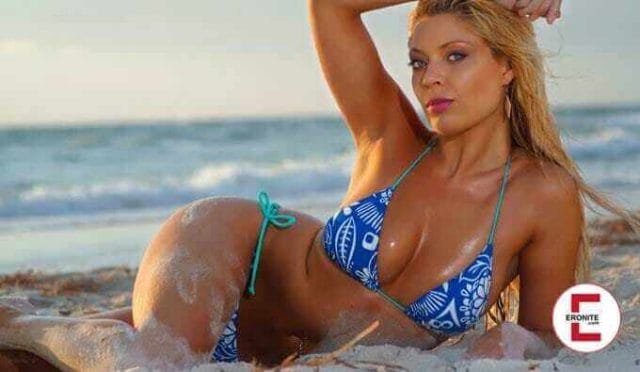 Of course you are allowed to fuck me in my horny holes. But, do you have a bag with you that you can slip over so that my fuck channel is not so flooded. There is no running water here to rinse out the cunt. It is not so nice for your present successors, who will certainly come, if they have to fuck in a hole that is already so plastered. I expect finally in the course of the day still some horny bucks who want to empty themselves in me. That's quite normal here, isn't it? That's why I came to Agde in the first place, nymphomaniac as I am, to be fucked without end, in all my holes. So if you don't have a bag where you can spit it in, then we'll just leave it for today with the fuck, then I'll offer you another little game.
With the gold juice ordinarily soak the tail
Come, kneel again between my thighs and horny you on my long-drawn fuck rags, which I spread for you extra wide apart, so you can see everything in my cunt exactly. Do you see pig urchin the little hole in the middle of my vulva? This is, as you hopefully know, the piss hole with us women and if you want, I'll show you now how it feels when I piss on you. Just hold your cock right in front of me so that I hit it well. This turns me on incredibly, such a perverse event, it just shamelessly run in front of your eyes to let me wind up the pussy so that the piss ray hits directly on your exposed glans. Oh yes, it already comes to me, watch as I now with my gold juice ordinarily the hard cock einsaue and your sack the same.
Do you notice how warm the nectar is, how the splashing of the bubbling out piss also increases your horniness? It's so beautifully obscene to piss each other off, Mike! Unfortunately, you can't do it with everyone. Thank you for letting me enjoy it with you. It's not so bad to get pissed on your dick like that, is it?
But for now, I'm going to feast my eyes on how you jerk off in front of me without shame. I want to watch how the horny juice squirts out of your little nilla hole in spurts. For this I pull you now my Fickritze with both hands wide open. Please come even closer to the slimy vulva. Also, please aim carefully that you hit the little piss hole. Because there your sour cream shall soak me, your creamy, warm horny slime, for which I so crave.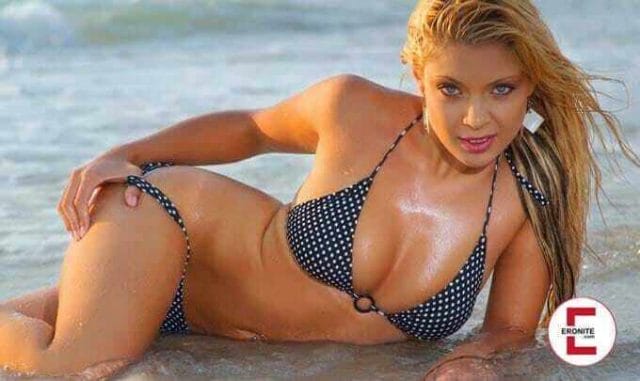 Come on now, jerk off faster, let it out of your sack, cover with it my fuck meat at the beginning of the grotto. I will then smear your mess in the vulva all around until everything smells of your sack sauce. That's how perverted and dirty I am today. And there, at the entrance to my fuck cave, I get it away easily later. To do this, I just have to finger myself a little bit in the sea down there. So the other fuckers do not notice later at all that I have been inseminated by you today already so extensively on my cunt meat.
Much more satisfying than masturbating alone
Thank you for this beautiful experience early in the morning, my little wanker Mike, gladly again soon. I knew right away how good you were, especially how much you needed it. Isn't it much more satisfying than just masturbating alone? Or to squirt on a jerk-off template? If it doesn't work with your mother, don't you have a sister to help you from time to time? Maybe you should start getting a girlfriend who will spread her legs for you when you need it. Of course, only one who also has a lot of fun to be fucked. Do you also have girls at school, or only wankers.
So, once you've released enough pressure, have a great day now. Come back tomorrow if you want. I will be there at the same time. Then you can also tell me what's going on at home. And bring a bag, then you can fuck me too. But now I make a jump into the sea to get rid of your cum. And then my services are eagerly awaited again. You can see that around us already waiting 3 new guys who work their stiff cocks unabashedly in front of each other. Let me see who I'm going to pick next. So bye, Mike."

Read also:
– Sex story: Marie, Marc, Sara and Sophie in slave villa
– Sex story: My mother still gives me her breast today
– Erotic story: My sister's wet panties
– Sex story: The wet blowjob in the locker room of a busty Venezuelan girl
Then he straightens up, puzzled by the quick end, inevitably shows his limp, hanging down, empty Pullermann somewhat bashfully to the three bucks standing in front of him, who are still fully in the juice and quickly disappears from the jerk-off pit.