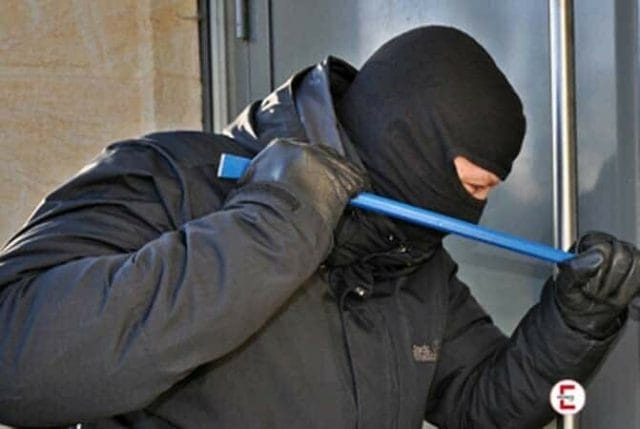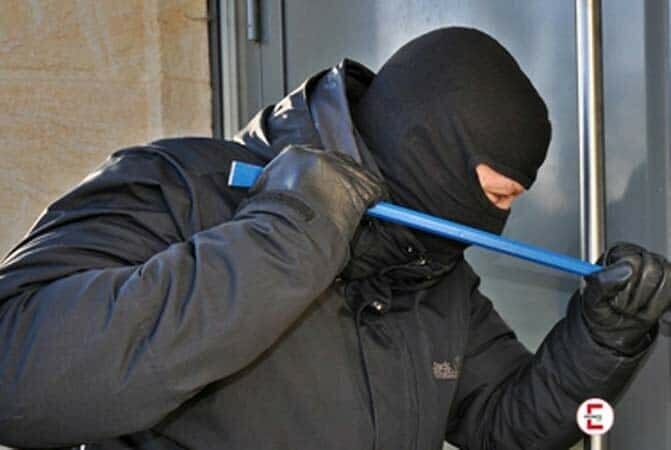 You don't get shot for a blow job. Right?
Twelve years ago, my mom died of breast cancer. After being a single parent for seven long years, my father met Ute and married her thirteen months ago. Ute was often abroad on business, she was in management at BMW, earned really a lot of money, but was often away. As much as she could, she took my father with her on business trips, but it always didn't work out for one reason or another. My stepmother earned so much money that my dad didn't have to work anymore and only devoted himself to his hobbies.
---
Eronite empfiehlt dir diese XXX Videos, Livecams & privaten Kontakte:
---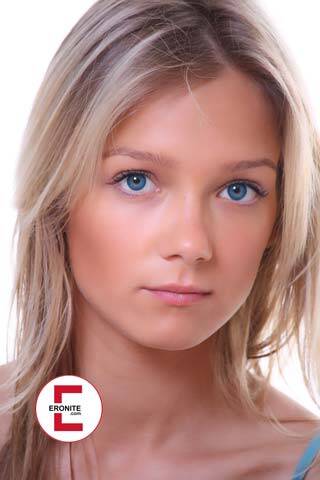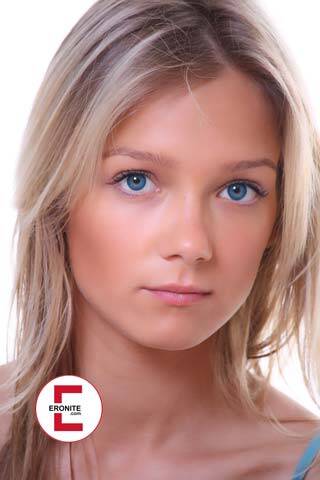 My classmate harassed me wherever he could
We lived in a huge house, had a swimming pool in the basement with everything. Of course, we also had envious people. One of them went to my class. Finn was already two years older than me, as he had already had to repeat two grades during his school career so far. His parents – of course, I had no part in this at all – received Hartz IV and lived together with their three children in a 58 sqm small apartment. I had it much better as an only child; my bathroom alone was larger than their entire living space. Finn constantly held this against me. It was my stepmother who earned the money, not me. I also only got 150 euros pocket money per month, they didn't want to spoil me too much.
Finn had kept hitting on me when he was new to the class, but I had made him understand that I wasn't interested in him. Neither as a friend nor as a buddy. Still, he tried to be near me all the time. When I got together with Corb, a former African-American exchange student, that stopped, too, because Corb made a more-than-clear announcement to Finn at one point. Two years later, we finished school anyway and our paths diverged.
Two years later, I cheated on Corb. He found out and broke it off immediately. All the begging and protesting that it was just this one time and that I deeply regretted it did not help. He separated from me. Our engagement plans were also ruined. Luckily, we hadn't moved in together yet, because that wasn't planned until next year. This was simply due to the fact that I was always afraid of this and wanted to be completely sure with Corb. It was so stupid of me to cheat on him with a good friend who got me drunk at a party and talked me into having sex.
A burglar sneaked into our house
But I got along really well with my father and Ute. We even all went on vacation together. While we were in St. Tropez (my stepmother owned an apartment there), strangers broke into our house. When we returned, we found pure chaos. To everyone's amazement, however, the burglars had hardly stolen anything, but had only rummaged through my room and really turned it upside down, as if they were looking for something specific. The police investigated in all directions, but could not locate any perpetrator. As a result, Ute immediately had an alarm system installed that was directly connected to a security service. There was an uneasy feeling in the house during the first weeks and months, because we didn't know why our house had been broken into and, above all, why my room, of all rooms, had been ransacked.
Half a year later – Ute was once again on a business trip for a few days – my father and I were sitting in our home theater in the evening when we suddenly heard a loud clang from the living room. We were frightened and assumed that the alarm system would go off immediately. But nothing happened. It was quiet as a mouse. No siren went off, but neither did we hear any other sounds coming from the living room or any other room. My father turned off the projector and said he was going to check on things. After about five ell-long minutes, he came back. When he entered the room, I turned white as a sheet: he was not alone. My former classmate Finn was with him and held a gun to his head.
The guy smelled strongly of urine and alcohol
My father had to sit down on a chair, Finn cuffed his hands behind his back and tied them to the backrest with cable ties. My dad tried to free himself, but he had no chance. "Now to you, little bitch," Finn drove at me gruffly. "You've been sucking that colored man's cock for years, and I didn't like it at all. You rejected me, but that's over today!" I didn't know what to think. It was a mixture of anger, horror and fear. I was so disgusted by this disgusting guy who stank of alcohol and piss. "You're giving me a blowjob today, Mia," Finn laughed dirty at me. "I'm not doing anything here," I yelled at him. Without warning, he shot my father in the leg. The gaping wound in his thigh was bleeding like crazy, he was screaming like hell.
As I rushed to my father, Finn held me by the arm and yanked me away. "Do what I tell you, you negro cunt! Or should I aim at his head?" I was shaking all over. "Please, we need to call an ambulance!" Finn shook his head. "Go to the bathroom and get some bandages, but don't do anything stupid and definitely don't call the police or I'll make you an orphan."
How did he know we had a big first aid cabinet in the bathroom? The answer was obvious: it was he who had broken into our house and searched my room. Apparently he had also been in the bathroom. I ran as fast as I could to the bathroom and got everything I could carry, returned and put a tourniquet on my injured father. At least I was able to stop the bleeding with it, and the pain seemed to subside as well. My dad whispered to me that I should try to escape, but I was very afraid for him if I left him here alone.
I had to dance for the burglar too
"Bitch, come here. Dance for me and show me a hot striptease," Finn interrupted us. He had turned on music on his cell phone, the well-known strip song by Joe Cocker was playing. What else could I do? Before he would shoot my father again, I rather did what he told me to do at that moment. My father's life and health were now above everything. Even though I was disgusted and feared that it would not be over with a strip, I started to dance.
My father closed his eyes and turned his head away. He didn't want to have to see his own daughter like that. So I danced on and took off my clothes, but left my panties and bra on. "Put it down, bitch," Finn snapped at me in such a way that tears ran down my face. I did as I was told, slowly stripping off my underpants and then my bra. Now I saw that my father was also crying. I felt infinitely sorry for him at that moment.
Finn had meanwhile taken his semi-stiff cock out of his pants and pointed at it with the gun. I knew what that meant. I went down on my knees in front of him and immediately had the gun to my temple. Now I had to take his penis in my mouth and give the sex offender a blowjob. His thing was getting bigger and I had trouble enclosing the thick glans with my lips.
Finn held my head and used me as a mouth cunt. He deepthroat fucked my mouth hard – yes, it was a really deep throat fuck – and relentlessly until I gagged. However, this made him even hornier and he became faster. I noticed how his strap suddenly pulsed and twitched – and already a load of sperm shot down my throat. I had to swallow everything except the last drop of his semen. Of course, I did the same in this situation. Because still the rapist held the gun to my head.
What he demanded from me made me totally pale
"Take a good look," Finn yelled at my father. It cost my dad quite a lot of overcoming to look at his cum-smeared daughter. I was still kneeling before our tormentor. Would he leave us alone now and disappear? He had gotten me and that was what he wanted after all. Or should I be wrong?
Finn waved his gun in front of our noses, he seemed angry. I didn't know what made him so mad. "I'm going to fuck you, you pig!" he threw at me. Meanwhile, his flaccid penis dangled back and forth between his legs. "Do you want me to blow it up?", I asked bluntly, startled myself at my crude choice of words. "No," he grinned nastily at me, "you're going to suck your father's cock!" Now he laughed as loud as he could and it ran ice cold down my spine. Had he really just said that? Finn wanted me to blow my own father? Give my dad a blowjob? I felt dizzy. Fortunately, I was already sitting. My father cried again and asked Finn to let go of us, but he just kept laughing.
This was so perverse, but I had no choice
Suddenly Finn's expression darkened and he abruptly shot up into the ceiling. "I want to see action!" he shouted with fervor. My father narrowed his eyes. "You bum, open your eyes and look your daughter in the face when she sucks your dick. I want her to suck your cock, damn it!" Finn was getting aggressive now, so I started unbuttoning my father's pants. His member was flaccid, he was anything but turned on by the situation. He didn't have an overly long penis, but it was enormously thick.
I sucked the glans slowly into my mouth. My dad squirmed in the bonds, we both didn't want that, but there was nothing here with choosing. The tip of his penis shone with moisture and his shaft slowly swelled. I kneaded his balls, they were soft and felt good. As I continued to blow, his cock finally got hard. I gave my own father a blowjob, it was so kinky! Again and again I let his bulging glans disappear between my lips, moved my head up and. Even though he didn't want to, my dad had to moan at that moment.
We had to fuck each other for the burglar
"Now fuck your daughter from behind!", Finn interrupted us and loosened my father's bonds. "If you try anything, you're dead," he added as a precaution. Sex with my own father was absolutely unimaginable for me! But again we had no chance against the armed creep. I knelt down on all fours in front of my father. He spread my buttocks and penetrated my wet pussy from behind. Finn now wanted me to tell my dad to fuck me properly like a horny pig. Again I cost me a fair amount of overcoming and so I murmured "Dad, fuck me like your horny sow. Fuck my brains out of my body and fuck your little daughter like you always did with mom!"
At the word "Mom" he sobbed, but he had to keep fucking and so he kept thrusting into my tight pussy. My dad held out for a long time and so he fucked me far more than 20 minutes on and on. I could not hide my rising lust, moaning and getting wetter and wetter. The burglar Finn seemed to like that and he kept cheering us on. "Yes, fuck the daughter slut harder, you stud. Fuck your own daughter like her mommy," he repeated and my father continued to pound his hammer-hard cock into me.
So slowly I began to like it, but I was ashamed of myself
"If you cum, I'll shoot you," the sex gangster threatened. But instead of my father, it was I who abruptly cum. I did not even know that I could squirt. But the whole situation kind of turned me on now. The ability to squirt was probably hidden until now, but I had become incredibly horny. I withdrew from my father and lay down on the couch. My father lifted my legs and put them on his shoulders. He looked deep into my eyes, breathed a soft "I'm so sorry" and then penetrated me very soulfully.
That it turned me on at that moment, he seemed fortunately not to notice. He filled me completely with his thick cock now, it was a pleasant feeling. My pussy juice ran down my thighs into the butt crack. With each thrust I had to moan and also my father seemed to get going now. He increased the pace and nailed me now so right through.
Before he cum, he pulled his penis out of my pussy and stuffed his piston, smeared with my own juice, directly into my mouth. It was a weird taste, but kind of awesome. I sucked his cock a few more times. With a loud scream he splashed his semen right in my face.
The sperm dripped from my lips onto my breasts. I took my father's now shrinking prick back into my mouth and licked it completely clean. What an experience. My dad slumped when he saw who suddenly came into the living room: it was Ute. His own wife. She also had a pistol in her hand. We were looking forward to our rescue. However, she calmly walked over to Finn and took his gun from his hand. Just like that. Without opposition.
Finn just dropped dead – I felt really sick at that moment
What was actually going on here? What movie was playing here? "Peter," Ute turned to my father, "I know about your affair – that was your punishment today." I felt sick. Spewing Sickness. My father even threw up. How perfidious was that? That's when Ute had it all mapped out and planned. Finn was just their stooge!
Then she turned to her accomplice, thanked him and shot him in the head. I screamed, Finn just fell over, his blood splattered on the wall. Again she turned to my father, looking at him in disgust. In your eyes we saw a mixture of disappointment, anger and hatred. She pressed the revolver to his temple and pulled the trigger. My father was dead on the spot. I cried, screamed and begged for mercy. "Anything, anything I'll do, anything you want," I whimpered.
Ute didn't have to be asked twice, sat down on the edge of the sofa, spread her legs and lifted her skirt. "Lick me! Lick my juicy plum before I shoot you too!" Oh dear, now this. In the meantime, however, I didn't care about anything, I just wanted to survive. So I nibbled and sucked on her clit, licked over her swollen labia. Her pleasure pearl became big and hard. "Put yours in my butt," she ordered.
Should I now also have to give up my life after this insane act?
When I did just that, she moaned like crazy and came with a mega orgasm that shook her whole body. She tensed up, pressing my face further onto her sex, which I continued to lick. Then she took her pistol and aimed it right at my head, but suddenly turned the gun around and shot herself right in the heart. As fast as I could, I ran out of the house.
There I collapsed with a crying fit and was only found three hours later by a neighbor.
---