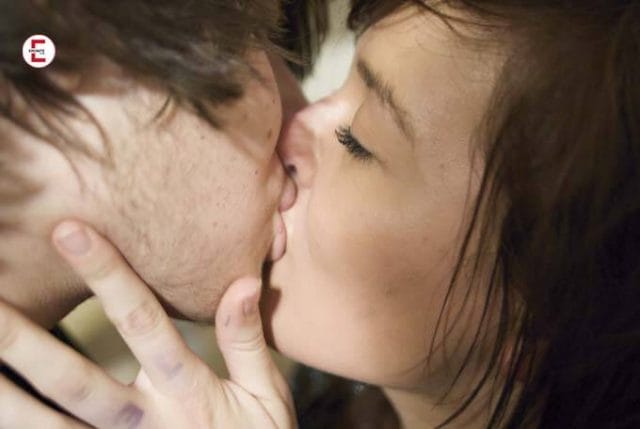 Sympathy and oral hygiene are decisive
French kissing is one of the most popular services provided by clients at escorts. For a long time, however, this was considered a big taboo for sex workers. The sex portal Kaufmich wanted to know what the situation is like today and why intimacy plays such a big role. On the one hand, customers want the intimacy of French kissing, but in any case do not want a meeting in their own homes. "Many suitors are looking for this intimate closeness, but the border into their own private environment should not be crossed, it should happen nicely in another place," one escort girl describes the situation.
---
Eronite empfiehlt dir diese XXX Videos, Livecams & privaten Kontakte:
---
To kiss or not to kiss?
Kissing and sexual services are a double-edged sword. Many escorts do not kiss and it isa common taboo in the industry. "I want to maintain some intimacy and privacy and not share everything with clients," explains an experienced escort. Are kisses on the mouth still a taboo for escorts?
According to Freiermeinung, only two percent now rigorously reject this. For the majority of sex workers, it either comes with the job or is offered at an additional cost. Accordingly, it is a matter of course for 82 percent of customers, but five percent refrain from kissing on the mouth and four percent also use their tongues.
French kissing with escort girls
What are the experiences of amateur whores and professionals? Similar to the johns, they report a large majority (60 percent) who want kissing and about five percent of johns who reject mouth kissing. Almost 60 percent declare that kissing is part of the service, nine percent reject French kissing and a whole 15 percent of escorts make kissing dependent on sympathy. The most common reason against kissing is clearly bad breath.
Conclusion: It cannot be generalized that kisses between escorts and clients are now less taboo than the old cliché states, namely that prostitutes do not kiss on principle. If kissing is rejected, then by escorts because kisses cross the line to private and intimacy – however, even here most reject kisses because oral hygiene is not given, which is also the most common reason among clients for not wanting to include kisses.