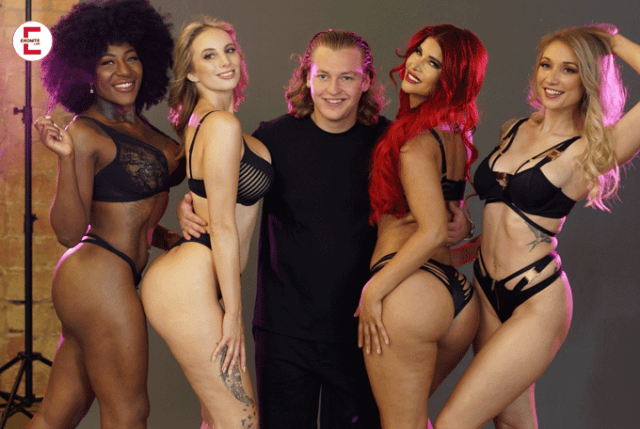 Face and tornado for the VENUS
This has never been done before: A man as advertising face for the erotic fair VENUS in Berlin, October 20-23, 2022. Ron Bielecki, Germany's influencer of the moment, will present the show in Berlin together with Micaela Schäfer, Fiona Fuchs, Hanna Secret and Josy Black. Ron has not only made the Tornado a cult favorite, but has also made a rapid career leap in the last year.
---
Eronite empfiehlt dir diese XXX Videos, Livecams & privaten Kontakte:
---
The cat is out of the bag
He thrills the crowds at performances in discos or on Mallorca and that's exactly what the organizer expects for the VENUS: "Ron is a perfect fit for the VENUS and our fans. Together we will tornado the fair". "It has always been my dream to see myself above the entrance to the VENUS trade show. VENUS is simply cult, that's where I belong," says Ron Bielecki. The new poster motifs will be on display throughout the summer in and around Berlin.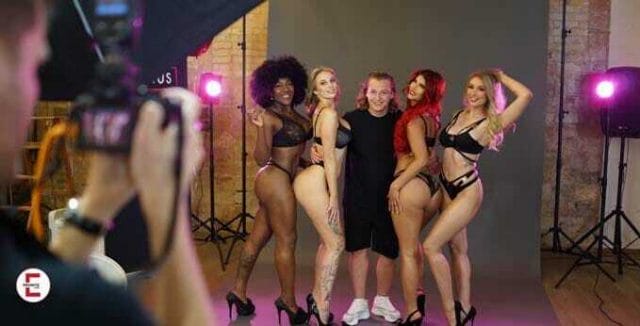 Direct interaction with fans at the VENUS festival
Just in time for its 25th anniversary, the trade show will present itself with a novel concept under the motto "Reloading a legend" from October 20 to 23. After two years of abstinence, the trade fair halls under the radio tower will finally be buzzing again. Visitors can look forward to many new features and highlights, such as innovative lighting, state-of-the-art design, a new sound concept and a digital guidance system.
With its special mix of shopping, stars and show, the VENUS Festival offers countless new opportunities to discover and buy products, experience pure entertainment in the show area or chill moments at the bar.

Here you can buy your tickets for the VENUS!
Of course, the stars of the industry are again waiting in the live camgirl area for direct interaction with their fans. Everything to do with lacquer, leather and more can be found in the Kinky Area. The VENUS LGBTQIA+ area will celebrate its premiere, inviting the LGBTQIA+ scene and the colorful community from Berlin and all over Europe. Planning is already in full swing and many well-known, but also new exhibitors have confirmed their participation.