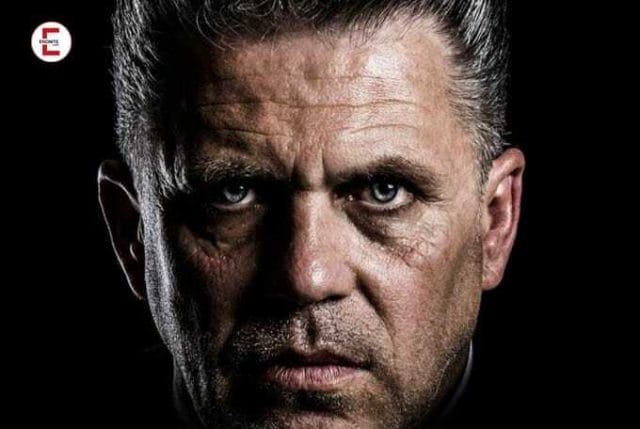 The club of populists: Susi has sex with the professor
Susi was desperate. Her dream of an academic career seemed to end before it even began. She had already screwed up several exams. If she failed again, she was threatened with forced expulsion. However, the club of populists prevented this fate.
---
Eronite empfiehlt dir diese XXX Videos, Livecams & privaten Kontakte:
---
How was that possible?
Susi was an attractive brunette and liked to party. She was therefore constantly invited to parties by her male fellow students. She really let it rip and had already had sex with many men. Her studies suffered because she didn't have enough time to study and showed up late or not at all for lectures. In her distress, Susi turned to her friend Nelly. The just laughed and asked her to become a member of the club of populists.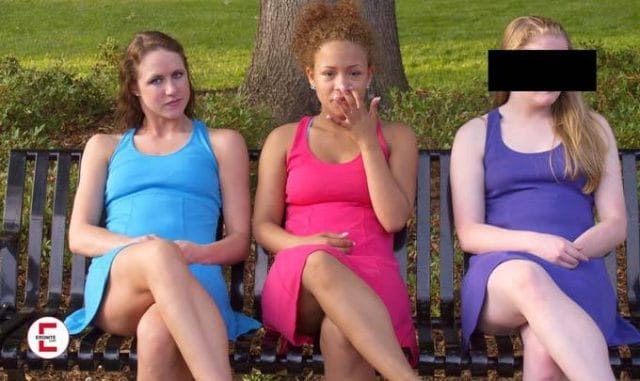 Susi stumbled and asked what kind of club it was. Nelly explained to her that the club of populists was a club of female students who had sex with their professor. In return, they received better grades and sometimes financial support from the professor. Susi listened up. The club of populists seemed to be the solution to their problem. She asked her friend to talk to the professor.
Susi prepares
A few days later Nelly told her that the Prof wanted to see her. He gave Susi an appointment for the next day right after class. The brunette slut carefully prepared for it. She dressed sexy, even provocative.
Since it was hot, she wore a skimpy top that her mighty tits threatened to burst as she breathed. To match, she chose her shortest mini. The skirt barely covered her shapely ass cheeks. Underneath she wore a wetlook suspender belt, black fishnet stockings and high heels with 10 cm high heels.
Her outfit caused quite a stir. She earned venomous looks from her female fellow students, while the men virtually devoured her with their eyes. After the lecture Susi freshened up and renewed her make-up.
Susi joins the club of populists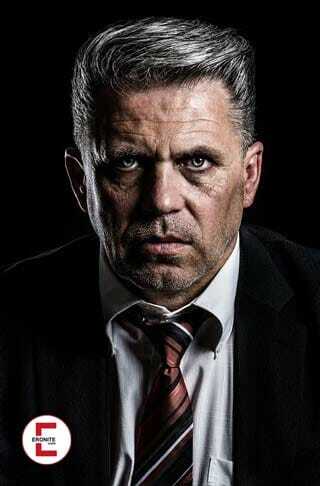 Excitedly, Susi knocked on the door of the office. When no one answered, she entered. The secretary was not there, but the door to the professor's office was open. He sat at the desk and beckoned her in. His eyes wandered over the body of the brunette bombshell. Smiling, he stood up and locked the door. He walked around Susi and pulled her to him. While he kissed her greedily, his hand went under her short skirt and massaged her buttocks. His fingers rubbed her clit and slipped into her pleasure cleft. Almost immediately Susi got wet.
Apparently the Prof liked that very much, because his powerful erection bulged his pants and bored into Susi's abdomen. He asked the student if she wanted to become a member of the club of populists. Susi answered in the affirmative. The professor said her application had been accepted and he now had to see if she could meet the membership requirements.
Of course Susi understood what was meant by that. Without hesitation, she opened the pants of the professor. His strap rose liberated from the prison and stretched towards her. Susi opened her mouth, which she had made up extra bright red, and inhaled the cock. She had already sucked many cocks and knew what the men liked. Anyway, the prof was very pleased. He grunted and moaned and thrust his mighty prick down her throat to her balls. His fingers rubbed Susi's clit and caressed her labia. The girl was so horny that her pussy juice oozed out of her cleft and ran down her fishnet stockings.
Susi becomes a member of the club of populists
Suddenly the professor withdrew his tail. If Susi had continued blowing, he would have come in her mouth. But the horny buck did not want that. He was hell-bent on penetrating the tight, wet pussy of the beautiful student. He grabbed Susi and pushed her upper body onto the desk. Her round ass cheeks were emphasized even more by the fishnet stockings and suspenders. Between the two hemispheres Susi's cleft shone and gaped invitingly open.
What man could resist such an invitation? Not the professor, anyway. He grabbed Susi by the hips and penetrated her to the hilt with the very first thrust. Her pussy was so wet that she smacked loudly. This sent the professor into a sexual frenzy. He fucked the brunette suspender slut like possessed.

Read also:
– When the professor sleeps with his student
– Anne Eden Porn From Sexy Student
– Pocket money sex
– New course: Master of Applied Pornography
Susi groaned and moaned with each thrust. While fucking, the professor alternately spanked her ass cheeks or kneaded her plump tits. His long cock hit Susi's G-spot exactly and sent her to the heaven of pleasure. It came as it had to come. Her body was shaken by one of the strongest orgasms she had ever experienced.
She was shaken as if by convulsions. Even her pussy twitched. The silky smooth but muscular walls massaged the professor's penis like a strong hand. He couldn't control himself any longer and moaned loudly while his cum squirted deep into Susi's pussy in spurts and made her overflow.
Entrance examination passed
After sex, the prof congratulated Susi. She was now a full-fledged member of the populist club. From now on, she didn't have to worry about her exams. Her financial situation also improved because the professor slipped her money from time to time. He did not pay her directly for sex, after all Susi was not a hooker, but gave her gifts from time to time. Susi was grateful. As a member of the club of populists, she had it much better than before.
Susi's special exam paper on wetlands
After Susi was properly taken through by her professor, she craved his hard cock.
But the most important thing: finally she was on the safe side. Being a member of the populist club gave her a firm grip.
Never again would she fail an exam. If it weren't for that damn exam paper. On top of that, the difficult issue of wetlands. But after all, she had her prof. as a lecturer. Let's rather say "leak-gate". So she asked him by phone for an appointment and as quickly as possible. The professor was short on the phone. "What's up?" he asked curtly.
Susi heard loud moaning in the background. There were shrill cries of pleasure from at least three bitches. It was immediately clear to her that a violent orgy was going on in the professor's office.
Stripped up and with strap-on dildo Susi auditions with her prof.
Susi was instantly aroused by the sounds coming to her from the phone. Her vulva pulsated. A full load of pussy juice poured into her panties. At the same time she checked immediately, by phone she will not reach anything here. Quick action is required. This time she wanted to surprise the professor with something quite unusual. She just loves being out of competition.
Classic suspenders with leg seam should really turn him on. Moreover, these emphasize her perfect curvy leg contours. In addition, a black corset with half-shells, from which her plump tits spill out and her stiff erect nipples are really shown to advantage. Hastily she packs another strap-on dildo into her Louis Vuitton handbag.
Fortunately, she didn't have far to go to the office, the secret headquarters of the "Club of Populists."
The door was half open when she arrived. Susi saw her professor lying on the desk. Above his face squatted a moaning blonde, whose pussy he licked with pleasure. On it sat a short-haired woman who rode his cock ecstatically. Her best friend Nelly alternately licked his asshole and balls. Susi felt her clit swell at the sight and become as big as a sweet cherry.
Susi receives supervision
The professor noticed their presence and waved them in. Susi understood immediately and found her part. Confidently, she took the place of the blonde. Finally, not much was missing to burst her sweet cherry. While exchanging wild French kisses with the blonde, the professor expertly sucked her rock-hard clit as if it were a small penis. Susi's body trembled with ecstasy and delight and she came immediately.
What a salvation! She squirted in rivulets over the professor's face, who in turn eagerly swallowed every precious golden drop. For this he thanked immediately with his huge hard strap. As if by itself, his powerful cock slid into Susi's soaking wet and wide open vagina. And she came and came and came as she had never experienced before. Her fellow students, themselves members of the club of populists, stroked her all over.
A special revenge
Now was the moment to give something back to Herr Professor, one of the most influential leaders of the "club of populists," for his fawning commitment. Susi courageously takes the strap-on dildo out of her handbag and pushes it into her creamy vagina so that it slips well and penetrates her prof. anal on it.
"Smart girl!" he remarks, panting and enjoying every thrust. Practically it is his anal deflowering. And indeed, the professor climaxes in a flash, so that his temple veins swell blue and his sphincter contracts like crazy.
Finally a full load of sperm was discharged, which he – gentleman as he is – had held back all the time. Thus, Susi had her exam paper on wetlands graded "Excellent". Between you and me, she didn't even need to write a single word, because she was able to successfully demonstrate her qualities for the club of populists again.