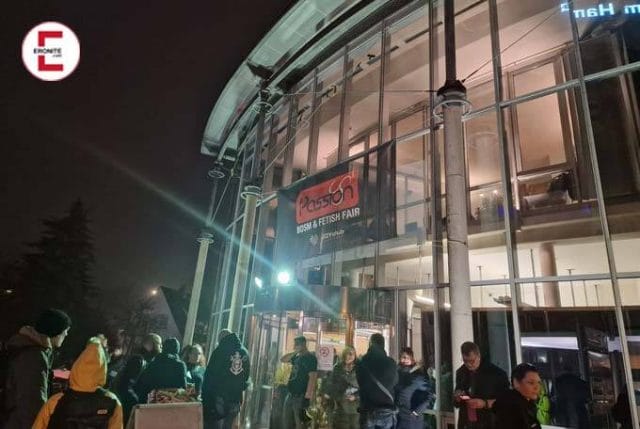 Full halls as never before
The BDSM, bondage and fetish fair Passion in Hamburg-Schnelsen sets new standards. Well over 30,000 visitors (well over twice as many as before the pandemic) allowed themselves a glimpse into the world of modern fetishism. All kinds of exhibitors offered their goods or services. From the manufacturer of leather love swings to wooden bondage accessories to latex depths and many kinds of toys (chains, whips, plugs and bondage furniture), there was much to see for the eye and your own shopping pleasure.
---
Eronite empfiehlt dir diese XXX Videos, Livecams & privaten Kontakte:
---
Shows and workshops rounded off the program. Die-hard fetishists got their money's worth here just as well as beginners, to whom the matter of BDSM was rather foreign so far, but who explored the fair curious about other views of human perversion and sexuality.
Two Pokémons on the Alster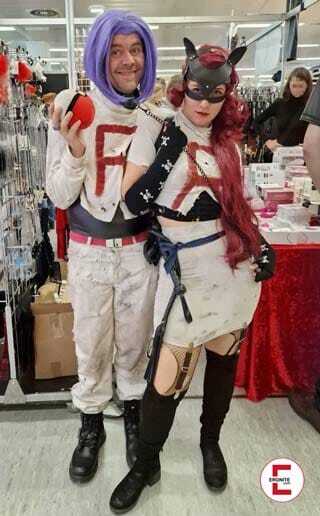 The highlight for Pokémon fans were certainly the two bullies Jessie and James, who graced the event. Sexual fetishism is not unknown to either of them and so Jessie and James feasted themselves on each other and other participants.
For the friends of cultivated bondage, old master Tatsu Otoko (jap. 竜男 for "dragon man") alias Matthias Grimme gave a rendezvous with his Ropebunny and hung up his busty bondage model on stage by means of jute ropes and a steel bondage ring. Suspension bondages are especially popular with the public. Grimme can rightly be called the German Osada Steve.
The exhibition hall in Schnelsen was booked up to the very last meter. Extremely long queues formed in front of the venue doors as early as 11am. In all these years, I have experienced this only once – when the Wall fell in 1989 and the trade fairs were stormed as never before. Full bags were dragged home by the visitors, because the prices remained stable as before the Corona time and that was very, very good for everyone. Just like the Passion 2022 in Hamburg.

Read also:
– How is a bondage movie made at Eronite?
– Apply to our fetish casting!
– Stinky feet fetish: earn money with smelly mouths
Text and photos were created in cooperation with our freelance editor Deike Klapproth, who (himself a big Pokémon fan) visited the fair on site for Eronite.