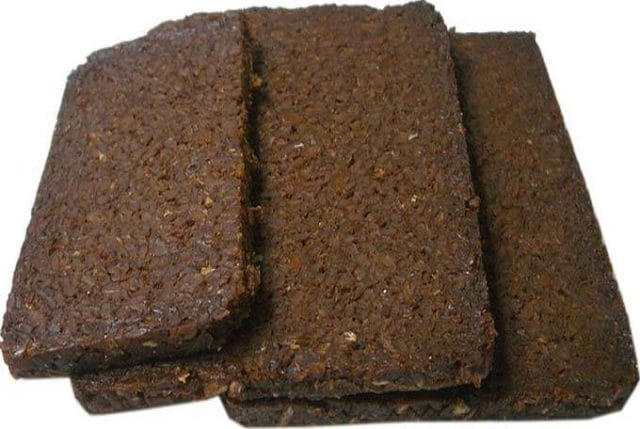 Why Pimpernuckel is already eagerly awaited by many
Sex with a dildo is a wonderful thing. How nice would that be if fans of the Westphalian black bread could combine both? This is even possible soon, because there will be a dildo, which is called Pimpernuckel and tastes right – like Westphalian brown bread. You can then not only insert it and have fun with it, but also simply take it into your mouth and enjoy it.
---
Eronite empfiehlt dir diese XXX Videos, Livecams & privaten Kontakte:
---
Also suitable for vegans
There has never been anything like it! A joy dispenser that tastes like Westphalian brown bread. Available are already many dildos with flavor, but Pimpernuckel is absolutely new. Of course, the manufacturer loves the play on words, because he flirts quite nicely with the reversed letters. Pumpernickel thus simply becomes Pimpernuckel and the word already has a completely different meaning.
A simple loaf of bread, which admittedly many people enjoy eating beyond the borders of Westphalia, becomes an erotic object that offers many new possibilities. Pumpernickel has existed in many forms, whether as a simple slice of bread, as a taler or even completely different, but as a dildo? No, this is an absolute world first that everyone who likes to spoil themselves or others and loves Westphalian brown bread must have.
It is said that the inventor of Pimpernuckel has already applied for a patent for it. And that's a good thing, because otherwise there would immediately be many free riders who would snatch this designation from under his nose.
Until now, it was possible to put flavored condoms over a pleasure dispenser, but with Pimpernuckel everything will now be different. The dildo has reinvented itself. Rumor has it that an entrepreneur from Offenbach, who also invented the dildo for left-handed women, is behind it. However, this has not been proven.
Pimpernuckel is very well received by the first respondents
The first surveys were started on the dildo, which tastes like Westphalian brown bread. As expected, most of the voices about the special dildo are quite positive. Most people are eager to know when Pimpernuckel will finally be launched and available. Some can even hardly wait until they can finally try and taste Pimpernuckel.
According to some information, it won't be that long before it is finally available in online and local sex stores. However, the inventor and manufacturer of pumpernickel is still holding back on the exact details, so we can all probably expect more surprises. Maybe in the future there will be more dildos with a different flavor.
Conceivable would also be dildos that taste like salami or another sausage, because these can be combined wonderfully with Pimpernuckel. As icing on the cake, the inventor would also have to develop dildos that taste like cheese, butter or mayonnaise. Can anyone imagine this feast of the senses? But for now we have to wait for pumpernickel and can only speculate whether there will soon be dildos with a different flavor.
What all is possible with Pimpernuckel
Pimpernuckel can be used in many ways. Not only can it be inserted as desired and to your heart's content, but, as the name suggests, it can be deliciously sucked. The taste is said to be very long lasting and incredibly similar to Westphalian brown bread. So it is the best quality.
---
Note from the editor:
It is satire. The Pimpernuckel with a taste of pumpernickel will never go into production. Even though it would certainly have enriched the market.