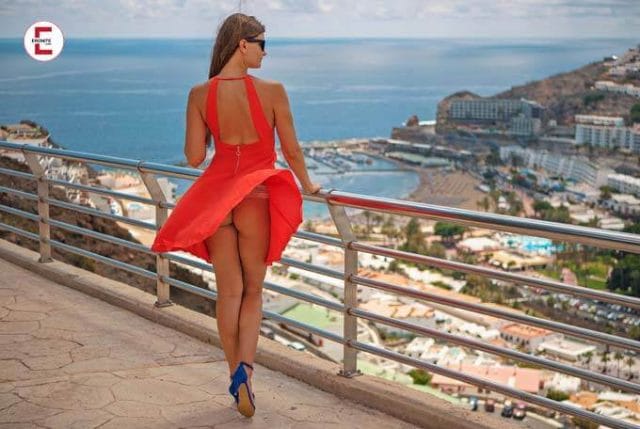 Inhaltsverzeichnis dieses Artikels
Three and without any attention on vacation
My beloved, her husband and I flew together for 14 days to Sri Lanka for vacation. We had booked a luxurious junior suite and a normal double room. The Junior Suite had a bedroom with a very large king size bed and a living room. The plan was that three of us would occupy the suite and if one wanted to be alone with the lady, the other could move to the double room.
---
Eronite empfiehlt dir
Das Dating 3.0 – Die Zukunft des Dating

Eronite empfiehlt dir
Dating 3.0 – Die Zukunft des Dating

Eronite empfiehlt dir
Das Dating 3.0 – Die Zukunft des Dating

---
The first two days were quiet and relaxing. We were not given any further attention. That our lady smooched or held hands with each of us seemed to interest no one.
On the third day for dinner came a new waiter, who turned the attention almost exclusively to our lady. We drank some cocktails and had a fun evening. Our waiter provided plenty of supplies. Around midnight our lady mocked if we could still stand our ground, because she would be really hot and ready that one of her men would give her a child.
We went to the room and had a great night for three, with romantic and also messed up sex. Our lady had drunk many cocktails and kept up well for it. While I fucked her in her unprotected pussy ready to conceive, her husband fucked her in the mouth.
Sexy mistress used hard in sleep
Suddenly she had stopped moving in time with our thrusts and we realized she was fast asleep. Her husband said, "That excites me especially when the marriage cunt sleeps drunk and we can use her at will." This in turn also spurred me on and my excitement increased again. We use our lady still long and hard, while she slumbered deeply and firmly.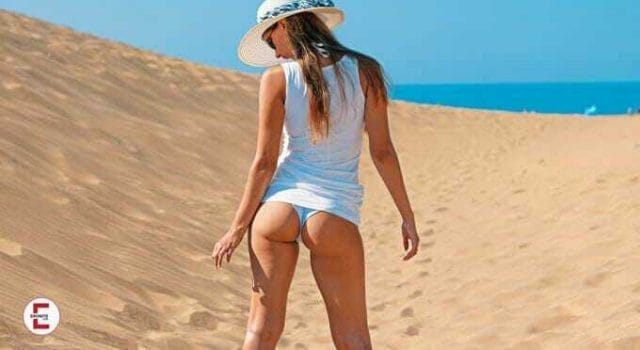 When we sank down next to her from exhaustion, her husband said still half asleep that the waiter would certainly have come at his expense. Also I took it only subconsciously and did not think about it the next morning.We spent a great day at the pool and had at the pool bar again the one or other cocktail. For lunch, our lady changed under the towel by the pool.
She took off her bikini and put on a very figure-hugging almost completely backless top and a denim mini to go with it. I still have to mention that our lady is extremely pretty and sexy, with big, slightly sagging natural tits and a shapely big butt. All in all, a bit plump with luscious curves in all the right places.
Her husband and I went to the room to change. When we got to the restaurant, she was sitting at a table set for three and talking to the waiter from the night before. It was a casual conversation with minor banter. When we sat down to do it, they didn't take it in right away. I admired our pretty and sexy lady. After that we went to the pool again and swam to the pool bar more often and enjoyed the delicious cocktails in the cool water.
The waiter has made an effort
In the evening, the three of us went to shower and soaped first our lady and then the three of us messed up. We excited her in the process until just before her climax and then let go of her. She had to go to dinner aroused, which was recognizable by her outfit, for us. She wore a blue summer dress with a carmen neckline that ended just above her ass cheeks. With blue high heels and nothing underneath. We went to the hotel restaurant and the waiter of past times took us to a very attractively set table in the garden. He must have prepared that one for us.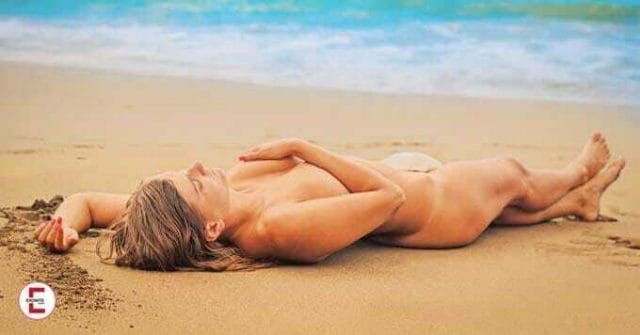 When he moved the chair to our lady, I had to think of the words before falling asleep and immediately found the idea very exciting. As usual, the waiter courted our lady and read her every wish from her sparkling eyes. When she was talking and joking with the waiter again, I said to her husband that I thought the waiter would not be averse and why not try his luck on the days of fertility. After dinner we drank some cocktails again.
The mixture makes the difference
At a late hour, the waiter came and offered to accompany our lady to the room if she needed help and we could not give it. We said, still the three of us are able to come to the room alone. Thereupon he meant, that he is the opinion we men would not tolerate a double Cuba Libre with a special mixture more. We couldn't take that lying down and accepted the challenge.
Shortly after we get two large Cuba Libre and our lady a cocktail which he served her with words that she should try it, it was his favorite cocktail. It was probably to her liking, as this one was quickly drunk up. I ordered her a new one, which was also emptied in no time.
This was followed by two more for our lady and a Cuba Libre each for us. The four cocktails within a very short time did not miss their effect. She sneered to us whether she would have to ask the waiter for help or we would still be able to escort her to the room. By now it was well past midnight and all but two bartenders had gone home. Only our waiter was additionally present. We replied that we could try but it would be safer if the waiter accompanied them and we came right along.
The waiter came to the table asked if we had another wish. We said thank you, for today no more and our lady said, yes I would like to accept the offer and to let me accompany safely to the room, because all three of us have drunk a lot and on the high shoes it is not safe. At the same time, she stretched out a leg toward him. He reached out a hand to help her up from the chair. Then he handed her his forearm to hack into it. She wrapped her arm around his back and so he did the same. So off they went. However, our lady was unsteady on her high heels and so he pulled her closer to him and his forearm supported her under the opposite Axel.
Already fumbled on the way
So she walked very safely to the elevator. In the elevator they turned to us and he quickly took his hand from her breast. Because of the hard standing nipples we knew that she liked the touch very much. Meanwhile, we could see how he now kneaded her buttocks, pushing up her little dress. Once on the third floor, he let down and supported her again. We walked ahead and heard a soft moan behind us, which at the same time made us turn around. We saw how he kneaded her breast. When he noticed that we turned around he stopped and left his hand on his chest.
Arrived at the room, her husband opened the door and with a wave of his hand gave him a sign to take her to the bedroom. I followed. Once in the bedroom, he asked the waiter to put her on the bed. He wanted to turn her in front of him to put her down safely, at that she wrapped her arms around his neck and sank into the bed. There she lay in the very short dress, with her lower legs dangling from the bed.
Her husband asked the waiter if he would help us put her to bed properly to sleep. He and I took her by the arms and the waiter by the legs, having a clear view of her dripping wet pleasure grotto. When she was lying comfortably, her husband opened his pants and put his member in her mouth. While doing so, he asked the waiter to fuck our lady. During this, I did the same to him and undressed to let her juice my aroused member orally as well.
Enjoy the night without alcohol
When she had her mouth free she pressed out a "make me a baby" or "fuck me fat" between moans. Her husband said to me after we unloaded twice in her mouth, we leave the fucking today only to him. When he has injected the first time in them we ask him what he likes. Then he went to the double room and ordered 4 cocktails and brought them to the suite. Our lady, I had the feeling, was not as drunk as she pretended to be. The waiter gratefully declined, saying he wanted to enjoy the night.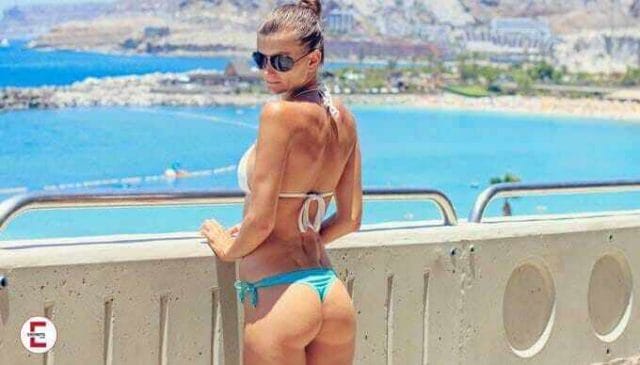 Thus, the marriage whore got two cocktails. Whereupon I immediately ordered more cocktails. One Cuba Libre each for your husband and me and four extra strong ones for the lady and two shots for her. After the further drinks she was very drunk and got from the fuck probably as good as nothing.
He just wants to use them
When after a long time finally the first load of sperm of the waiter was in her, we asked him what would excite him now very much. He said that if the pretty woman would lie in bed asleep like this, in lingerie and then he may use her a little harder. Her husband said, we are very happy to fulfill your wish and wanted to know what he meant by a firmer use.
He responded by saying that in Sri Lanka women are only tenderly pampered during sex and women's preferences are met. But he would like to beat a woman or tie off her breasts or just torture her with a belt. While he was telling this, we put on the lady slutty lingerie with halter nylons and high heels. The marriage whore apparently did not notice anything about it.
After that I opened the bag with the toys and told him he could do from now on with the bitch what he wanted and he did not have to take anything into consideration. He took out a huge dildo and rammed it deep into her wet pussy. Then he took out two ropes from the bag and tied off her heavy breasts with them.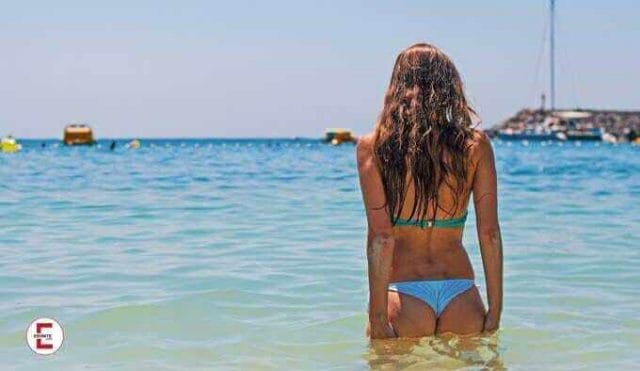 First the belt and then the whip
After searching for a while, he took out another rope with which he tied her hands together above her head. He was disappointed to find no whip or anything like that. I then gave him a small whip from the nightstand and a leather belt. He now had one of the toys in each hand and let them alternately snap down on all parts of our lady's body.
It was very exciting for both of us to see how the defenseless lady endured this without any sympathy. All over his body you could see the hard use and his member had grown to a handsome size. Her husband gave him a sexual enhancer and said, "Finish my pretty wife-whore as you wish." We each lay on one side watching. However, we both fell asleep very quickly.

Read also:
– Polyamory – what's up with the love trend?
– That's why sex on vacation is good for the relationship
– How to get a guaranteed threesome with two women
– Blowjob from two women: Getting blowjob from two girls at the same time
When we woke up it was already very sunny. The waiter lay asleep on top of our lady who was lying under him, battered and breathing heavily. We briefly enjoyed this exciting sight, woke up the waiter, who briefly looked at his watch and left without a word.
The night was madness
Afterwards our lady looked at us absently and thanked us for this night, of which she only knows that we let ourselves be pampered orally and the waiter fucked her. She then wanted to know why her breasts hurt and her skin was so tight. We removed the ropes from her wrists and her tied breasts. We revealed to her that the waiter had whipped her and chastised her with the leather belt.
She wanted to get up, but was too exhausted to do so. We told her that we would like to stay in the room in the morning, have breakfast brought to us and go to the wellness area in the afternoon to allow her to relax. She said she had to pee, but couldn't get up.
Her husband pulled her to the foot of the bed so that her plump buttocks hung half in the air. He knelt down in front of her and licked her swollen pleasure grotto. She whimpered and asked him to stop because she had to pee. He continued to lick, just waiting for her golden shower to make its way down his throat. After a short while she gave up her efforts to hold back and I felt her relax and heard the swallowing of her husband.
This was the occasion for me to put my hard member in her mouth and move it in it until the morning urge overcame me too and I relieved myself in her mouth. As we are used to from our good lady, not a drop went on the bed and with her husband not a drop on the floor. After that I got dressed and her husband did the same and gave her his morning golden shower.
A boisterous breakfast after the hard night
I ordered breakfast and received it at the door. We had a contented breakfast in bed and then made appointments for wellness treatments. After the pleasant spa, we got ready for dinner. We were amazed to see that our lady had only two welts left on her belly. Otherwise, there was nothing left of the previous night, on her sexy body. We gave her the choice of clothes.
An extremely short jeans, a belly, very tight and thin top in black and black high cork shoes. The grin of our waiter was not to be overlooked. At the thought of last night, his pants bulge noticeably. Who knows if he may experience this again?