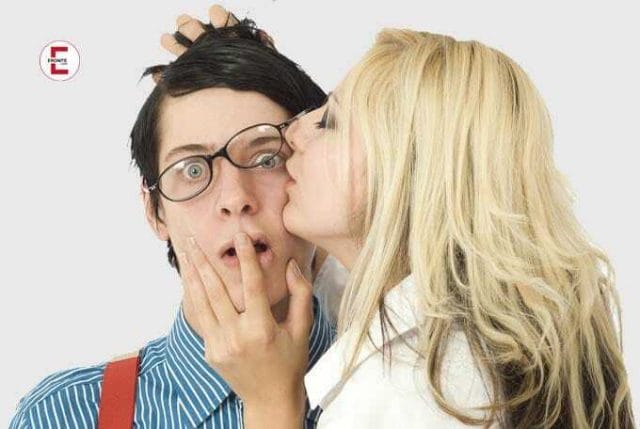 At RATT the nerd was seduced
My buddy and best friend Oliver is the prototype of a nerd. Totally into science and the noggin stuffed with knowledge. Of course, he is absolutely computer savvy and also shows some deficits in social behavior. I always get reasonably close to him and therefore know when and where my nerd was seduced.
---
Eronite empfiehlt dir diese XXX Videos, Livecams & privaten Kontakte:
---
Oliver is proficient in a wide range of science and is genuinely knowledgeable in astronomy. Although he is actually a loner, he feels connected to the astronomy and space community. He already participated in the first Ravensburg Telescope Meeting, which took place in 2007. He has been to every RATT since, 2022 is said to have been the last, something Oliver regrets very much. After all, he had one and if only rudimentary erotic encounter at every Ravensburg telescope meeting.
Oliver lives in his own world
My clever friend knows the planetarium in Karlsruhe just as well as the observatory in Überlingen on Lake Constance. I think he has already visited all astronomical hot spots not only in southern Germany. It can tell precisely when the next lunar eclipse will occur and the best place to see it.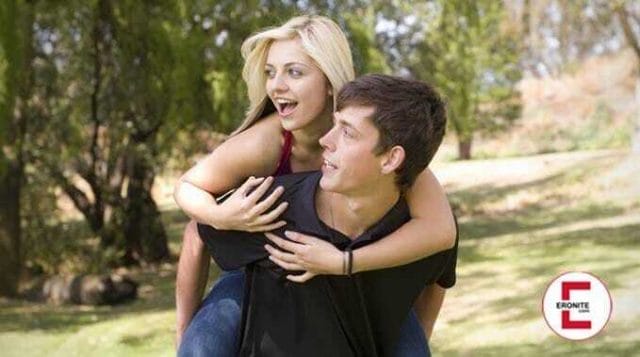 Oliver is fascinated by stars, planets and black holes. Women, however, he considers the greatest mystery in the universe. He dreams about them, he once admitted. But if he meets one, he doesn't get his act together at the crucial moment. See you in August in Ravensburg, the pretty former Free Imperial City in Upper Swabia.
Of course, I would have loved to be there for my life and witness Oliver the Nerd being seduced. But I don't have much to do with the astronomy and space community and never went to one of the Ravensburg telescope meetings. Although Oliver would have loved to have me there.
By the way, he looks pretty good despite his tousled head and glasses. Maybe a little lanky, but not all women go for brawn and biceps. So how did it come about that he finally let himself be seduced at the "tender age" of 33?
Maja and Oliver meet at the Ravensburg Telescope Meeting
She obviously caught his eye right away because he had never seen her at an astro event before. He immediately liked her reddish blonde curls, the freckles around her nose, and her pointy boobs that showed under her shirt. She didn't seem to be wearing a bra, that was obvious even to Oliver. And this sight alone has already seduced the shy nerd. He later put it this way, "Never seen nipples so pronounced, I had to keep looking…"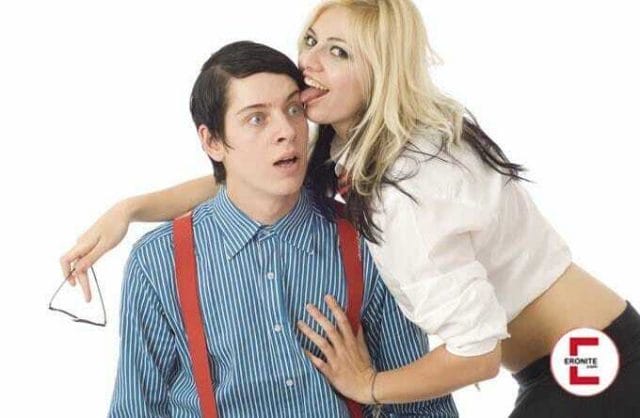 Apparently, Maja from Nuremberg liked the way Oliver looked at her. She noticeably sought his proximity, repeatedly addressing him and asking him to explain several scientific questions. This was her first time participating in RATT and she was eager to learn. Oliver liked that almost as much as her bust and her fresh manner. Everything indicates that Maja even made him laugh – and that really means something.
Of course, Oliver did not ask how she had actually found her way to the Sternfreunde. And likewise did not inquire about what close planetary encounters she had already observed. I strongly suspect he was more interested in Maja's body than in her enthusiasm for astronomy. He didn't deny that to me, because Oliver can't lie.
Maja knows how to seduce a nerd
The nightlife in Ravensburg is clear, but there are students and of course pubs and bars. Maja wanted to go to an Irsih pub in the evening with some people and talk about the impressions of the day. She had changed the shirt and now wore only a thin strap shirt, in which her exciting tits had free play.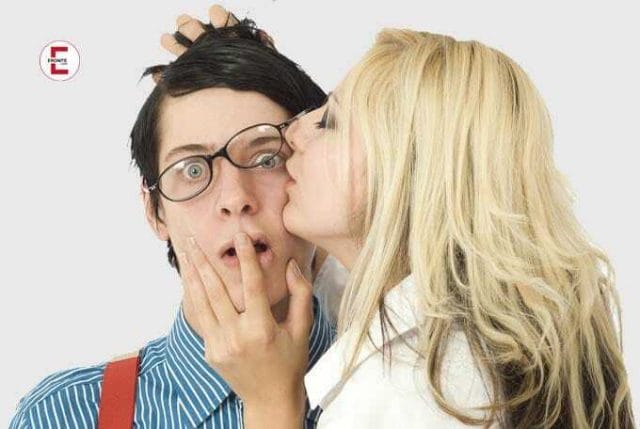 Oliver must have been mesmerized by it. I have to grin when I imagine how he couldn't and wouldn't resist his desire at some point. Especially since Maja kept making eyes at him while she was talking to others.
On top of that, Oliver was probably taking a few big gulps of Guiness beer. Was he trying to build up his courage? When he realized what the drink was doing to his head and pants, he ditched it. At that time it was already known that this Ravensburg telescope meeting should be the last of its kind, and all present were disappointed because of that. Also Oliver, who had always been there for 15 years and had traveled from Stuttgart.
What exactly was going on inside him, I can only guess. In any case, right now he wanted nothing more than to kiss Maja and touch her breasts. But of course, that didn't work in the middle of the Irish pub. In addition, my friend sensed two competitors who also seemed to be fascinated by Maja.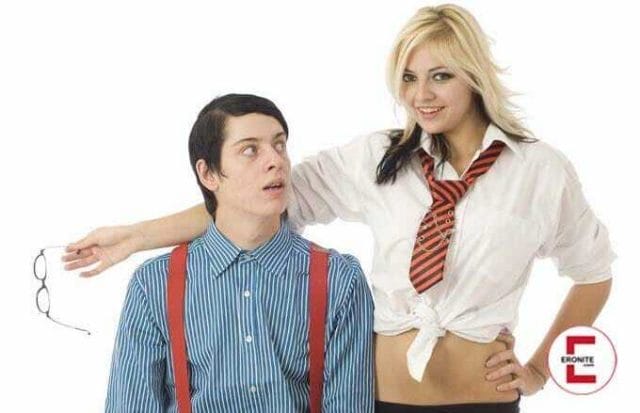 The pretty curly head finally helped him out of a jam. She asked Oliver directly if he wanted to accompany her. A friend would have let her have her pad for that night. It would only be a short walk. I think already at that moment the horny nerd felt seduced. With a rare touch of self-mockery, he described how he stumbled out of the pub and how Maja pulled him into the nearest gateway to kiss him demandingly. Now it's not that Oliver has never kissed a woman before, but he's just quite inexperienced. And correspondingly shy.
With Maja nerd Oliver forgets his shyness
I can literally see the two of them in front of me: Two star lovers find each other in romantic moonlight. Their tongues dance tango and Oliver feels Maja's body. He still saves touching her tits because he fears to come on the spot. Because she already makes herself with both hands between his thighs. Maybe she still wants to test if it's worth it when she seduces the nerd? She seems satisfied, because now she rubs her whole body against him.

Read also:
– Erotic story: This is how I took away Magda's exam anxiety
– Seduce instead of manipulate: why Pick Up doesn't work
– Intimate confession: seduced by little sister's friend
– Frivolous story: My father in law is a pig
– Sex story: Private snoop Jack Taylor seduced in cell
After a few minutes, the two rush to where there is a fluffy carpet and a wide bed. As soon as they are in the small apartment, Oliver embraces Maja's upper body with both arms and takes her breasts in both hands. He pushes his hard cock against her ass and certainly moaned loudly.
Maja gets what she needs from him and can rejoice: she didn't seduce this lustful nerd for nothing. He gives it to her so handily, as she could not necessarily expect from this reserved star friend. But Maja has good instincts, and not least these led her to the last Ravensburg telescope meeting.
Oliver devotes himself again to the entire spectrum of science
There is no room for a relationship in Oliver's life. He still cares about astronomical phenomena like lunar eclipses, irregular dwarf galaxies, and from my point of view, other oddities that excite him about space.
But every now and then he comes back to the Ravensburg telescope meeting and, of course, to the encounter with Maja. By asking specific questions, I learn a few more details each time. Because as I said, Oliver can't lie, even if he sometimes gets a red head from embarrassment.
It remains to mention that Maja actually missed Oliver the first blowjob of his life. She must have blown just terrific! And with that she seduced the nerd to push her determinedly on the bed and penetrate her wet pussy.
She also showed him how a titty fuck goes – and completely blew his mind. Will he ever see his star girlfriend again? Oliver doesn't know, but I'm sure the two have stayed in touch.