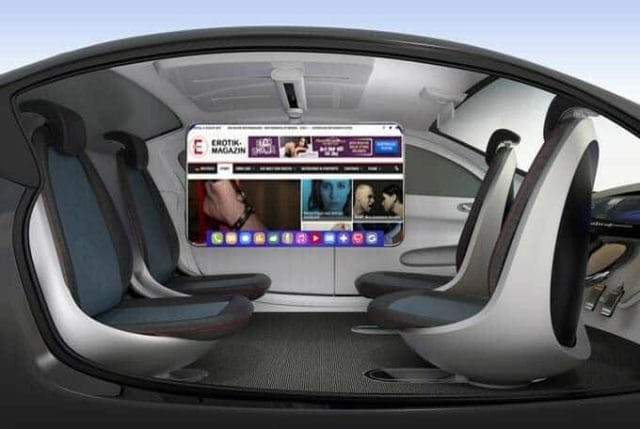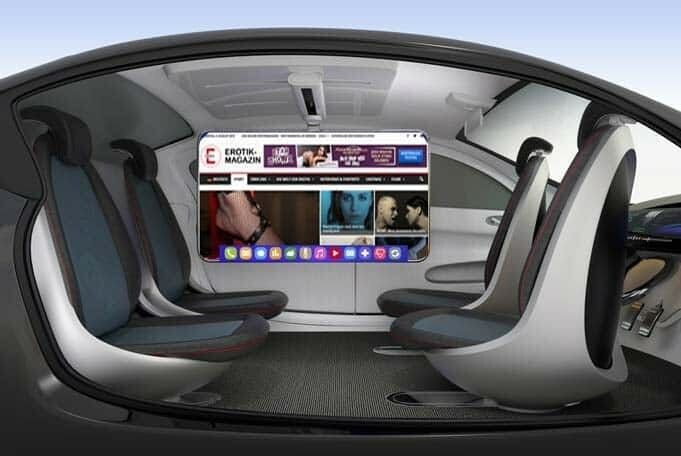 Sex in the car – is the Love Mobil coming soon?
In and of itself, sex in the car is nothing unusual. Many have done it in the back seat of their car and in many cities there are streets with closely parked caravans where whores offer their services. Self-driving cars could open up whole new possibilities for sex in the car.
---
Eronite empfiehlt dir diese XXX Videos, Livecams & privaten Kontakte:
---
What could the development look like?
All major automakers are working to develop self-driving cars. This means not only that a driver is no longer needed in such a vehicle, but that the occupants can occupy themselves with other things while driving, such as having sex in the car. This no longer poses a risk because no one has to concentrate on driving the vehicle or on the road. Instead, you can give your full attention to the sex and at full speed!
Sex in the car as a business model
As soon as there are larger autonomous cars, it is not unlikely that whores will discover this new possibility and offer a rolling whorehouse, so to speak. The client books the lady and waits at a pre-determined place at the agreed time. The "Love Mobil" rolls up, he gets in, pays and the love tour begins. When the agreed time has elapsed, it is set down again.
A larger vehicle, such as a van or van, could even be operated by several ladies together and also used for group sex.
Sex in the car – These are the advantages
A few advantages of the "sex in a car" business model immediately catch the eye. The vehicle grants privacy as tinted windows are certainly used. Suitors and whores are also protected from wind and weather, as it is practically a love room on wheels. The girls no longer need to wait for customers in the wind and weather. There is also no need to pay rent for a term apartment.
Sex in the car – are there also disadvantages?
Self-driving cars are expensive. There should be only a few noble whores who can buy such a vehicle. Surely then there are people who own such vehicles and rent them to the girls for sex in the car by the hour. It's the same story as appointment housing. As before, procuring remains a dangerous job for the women, because they never know who will get into the car with them. Criminals might book them for sex in the car, but rob them instead.