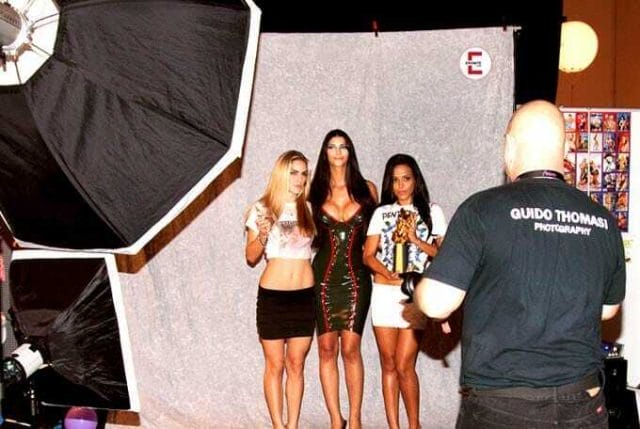 Exclusive model casting with star photographer
Like every year, the international erotic fair Venus takes place in Berlin from 20.10.22 to 24.10.22. On more than 23.000 square meters 250 exhibitors of the erotic scene from more than 40 countries present themselves there. In addition to the products on display, such as sex toys and the demonstration of the latest trends, there are also plenty of stars and starlets cavorting around Venus. This is also the case with star photographer Guido Thomasi, who has a very special offer ready this year. By participating in his model casting, brave people can win a great photo shoot with the popular star photographer.
---
Eronite empfiehlt dir
Das Dating 3.0 – Die Zukunft des Dating

Eronite empfiehlt dir
Dating 3.0 – Die Zukunft des Dating

Eronite empfiehlt dir
Das Dating 3.0 – Die Zukunft des Dating

---
Guido Thomasi – Photographer with passion
He made a name for himself with his individual handwriting in erotic and nude photography. In his "nudes in front of black" the models are staged by exciting poses and effective contrasts. But also in experimental photography and the so-called serious photography he can show numerous results worth seeing.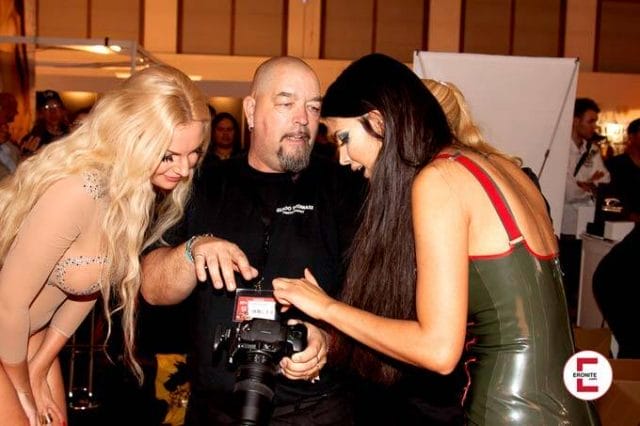 Guido Thomasi has been in the industry for more than 30 years. The photographer is known far beyond the borders of Germany and worked for major magazines such as "Penthouse" or "Coupe". In the process, he already got numerous erotic stars like Dru Berrymore or Sibylle Rauch in front of his lens. At the moment his exhibition is running in Hamburg, about which Eronite reported in detail. If you haven't been there yet, you should do so as soon as possible and see the photographer's photographs for yourself.
Now the Hanover native is making a detour to the 2022 Venus Fair. In addition to free shoots, a large model casting is also held there. Here, interested parties can have their photo taken and, with a bit of luck, win a complete photo shoot with Guido Thomasi.
How to participate in the casting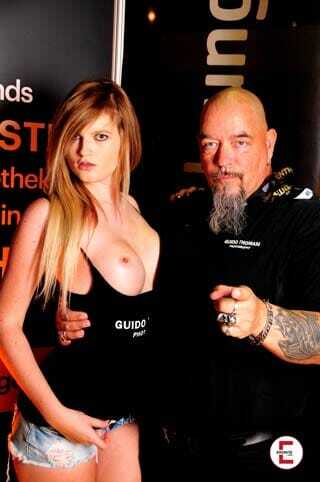 The big model casting will take place at this year's Venus Fair in Berlin from 20.10 to 24.10. To get to the fair, use the North Entrance, Masurenallee, 14055 Berlin. The photo shoot for the model casting will take place daily at 12, 14 and 16 o'clock at the sexwelt24 booth in exhibition hall 20. Interested participants can easily register for this at the sexwelt booth.
In cooperation with "Guido Thomasi Photography" the models are allowed to show their skills in an exciting environment and a professional photo set. Besides a lot of music in an erotic ambience, there will be an additional great surprise. The winner chosen by the fans will finally be chosen on Sunday at 3 p.m. and will win an exclusive photo shoot with star photographer Guido Thomasi.
Anyone who wants to participate in the model casting should not be too shy. Self-confidence and a little courage are of course also part of it. But do not be afraid! Newcomers with no previous experience can win here, as can tough women with a confident demeanor. Because in the end, it's the fans' opinion that counts.
Free shootings in the nude and erotic area
If you just want to try your hand at nude and erotic photography, you'll get the chance for a free shoot. Also in cooperation with "Guido Thomasi Photography" everyone has the chance to be photographed by real professionals. At the booth of sexwelt24 you can watch the hot action and join in yourself.
The resulting pictures can be taken home by the models directly afterwards. These make a great keepsake or gift for your partner. If you are not afraid and would like to have aesthetic nude or erotic pictures taken of you, you should not miss this event. When do you ever have the opportunity to be photographed by such a well-known photographer?