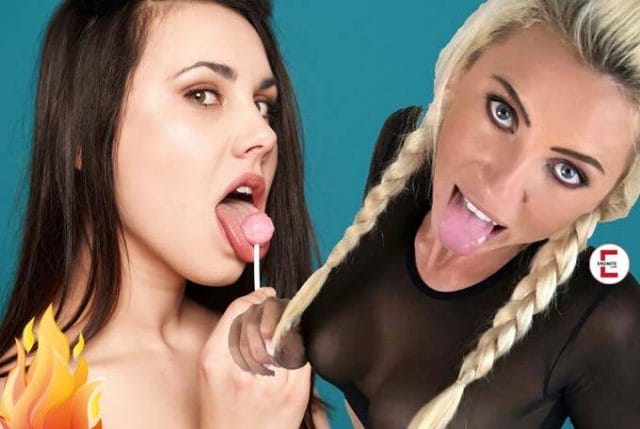 Young and old can always learn from each other
From board secretary to webcam girl
The decision for the erotic career was easy for Daynia, because sex in front of the camera is simply much more fun than office work. Daynia is also into more than flower sex: hardcore, lacquer and leather, gangbang. Nevertheless, the 39-year-old Bavarian otherwise lives a normal life, goes shopping, runs a household, has friends and hobbies. However, she is glad to have an education and experience in her professional life. But she also has more than 10 years of experience in the erotic industry and is happy to pass it on. Daynia is also always open to experiencing and learning new things. Perfect when she then meets her colleague Jenny Stella.
---
Eronite empfiehlt dir diese XXX Videos, Livecams & privaten Kontakte:
---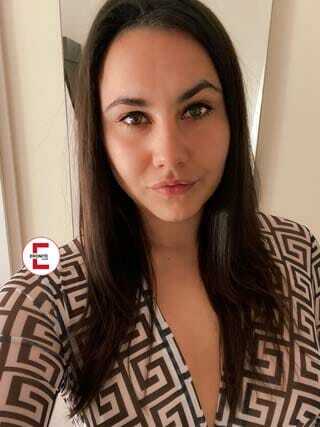 While Daynia has already been active on Germany's largest amateur platform for almost ten years, 22-year-old Jenny Stella only began her erotic career four years ago. Both are brand ambassadors for MyDirtyHobby and have grown with the platform, one very quickly and steeply, the other consistently and continuously.
Steep career from 18 years
Jenny quit her apprenticeship and filmed herself having sex with her boyfriend instead, with success. Even the first little films were well received on MyDirtyHobby, but then she unknowingly made her breakthrough: "My boyfriend and I were celebrating my birthday and on a whim we had sex in front of a live camera on the Internet. After that we fell asleep for about six hours and forgot to turn off the camera.
You couldn't see our faces the whole time, the spectators thought it was great. That's how it all started. I was 18 at the time and had been watching porn since I was 16 and just liked it. When I told my parents what I was doing, they wanted nothing to do with me. Right after I got kicked out, I did my first live webcam show from my hotel room."
Milf meets Twen – Daynia and Jenny Stella in interview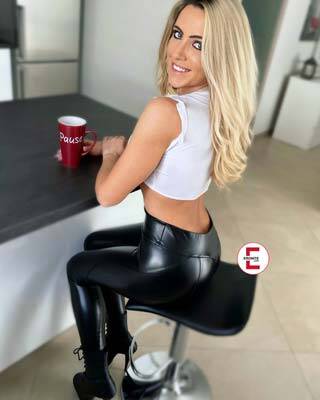 Eronite – Das Erotikmagazin You've both been around for a while now as a "MILF meets Twen" duo. The fact that this is well received can be seen in your constantly growing fan base and the number of clicks on your videos. Since both of you are also extremely successful solo artists, the question arises how this awesome collaboration came about. Was one of you the driving force and had to persuade the other first? Do you follow an erotic master plan, did the idea arise spontaneously during a session or out of a beer mood?
MILF Daynia Jenny and I know each other since 2019, we already had some dates together and we always had a good connection. Since we both became brand ambassadors for Mydirtyhobby at the same time, we naturally talked on the phone and exchanged ideas. There we noticed very quickly that we really get along super and we have exchanged not only about MDH, but about all sorts of private. I then got the idea to ask Jenny if we might want to start something together and she said she wanted to ask that too. It was a spontaneous idea. And we don't have a master plan at all. We are amateurs and everything we shoot together is done spontaneously. I really like her as a person, she's just a great personality and that's exactly why we're doing dirty clips now, because we like each other and we think we're hot.
Twen Jenny Stella Since I do not drink beer, it has already been not the "beer mood". I admired Daynia for a long time. I met her for the first time at a shooting in Hamburg 2019, but a little better in Augsburg at a party of Mydirtyhobby. My erotic master plan regarding Daynia is, quite clearly, I am bisexual and I like blonde MILFs. But apart from the fact that I find Daynia sexually very attractive, I like her kind and since we became ambassadors at Mydirtyhobby at virtually the same time, a collaboration was a natural choice. Nevertheless, sympathy always comes first for me.
Eronite Please explain to our users exactly how a mid-twenties girl living in Italy and a Bavarian MILF got together. What were your motivations and original goals? Fun among girlfriends? New horny findings from the sex area? Or simply world domination in the porn business?
Jenny Stella I like to leave the world domination in the porn business to others, I'm too harmony-oriented for that. Business acumen is good, but sympathy and understanding each other is more important to me. I started at Mydirtyhobby five years ago at the age of 18. That's when Daynia caught my eye. Through our work and MDH meetings, we have become closer. I had no goals or motives, for me the sympathy is in the foreground in such a cooperation
Daynia For me, on the one hand, it was something new to get to know. I have very little experience with women, I like men, the more the better and I love gangbangs. But it simply appealed to me to experience something new with a woman, but at the same time to take her into my world. And that's exactly what it is: fun with lots of new experiences for both of us.
Age difference? So what – no problem for the two
Eronite There is an age difference of a full seventeen years between the two of you. Does that show up in your conversations with each other? Or are just two girlfriends talking to each other? Is there more of a teacher to student relationship when it comes to erotic issues? Or can the youngster still teach the old hand a thing or two? Who is mainly learning from whom here? And what about private issues? Does the more experienced one then take on the role of explaining the world and the other listens dutifully? Or how does that work for you?
Daynia No, it's absolutely not noticeable in conversations, why would it be? After all, I am not "old" and Jenny, even though she is very young, is still very experienced in life. Then really two girlfriends talk to each other and that gladly long and without point and comma. I think it's a good mix with us, because we're both teacher and student at the same time. Because on the one hand I can teach Jenny something and also I can learn from her especially in the area of bisexuality.
Jenny Stella I don't see the age difference. In addition, I think that we now talk together more like girlfriends. Certainly I can still learn a lot from Daynia, but since we both actually cover rather different areas in the erotic field, I think she can also take a lot from my bisexual passion. It's also just fun to talk with Daynia and exchange ideas at "eye level."
| STECKBRIEF | Jenny Stella |
| --- | --- |
| Fotos & Videos | Mein Profil |
| Wohnort | Italien |
| Geburtsdatum | 25. April 1999 |
| Sternzeichen | Stier |
| Körpergröße | 170 cm |
| Gewicht | 58 kg |
| BH-Größe | 75 B |
| Intimrasiert | Hollywood Cut |
| Haarlänge | Lang |
| Hobbys | Schwimmen, Radfahren, mein Garten, mein Wald, der Pool, kochen und lesen |
| Lieblingsfilm | The Wolf of the Wall Street |
| Lieblingsserie | The Blacklist |
| Lieblingsfarben | Grün und Türkies |
| Das mag ich | Gutes Essen, guten Wein, Chillen, Schwimmen, angenehme Gesellschaft (Wahlfamilien, Freunde und Bekannte) |
| Das mag ich nicht | Shoppen, Menschen, die sich in irgendeiner Art profilieren oder angeben, Gewalt jeglicher Art, Ungerechtigkeit, "schlechten" Wein |
Both are brand ambassadors for a large amateur portal
Eronite You both can be seen exclusively on Mydirtyhobby, for which you two are even brand ambassadors. We all know that this is the most famous and largest provider in the field of video portals. But still, for our trilingual erotic magazine, your fans and for many camgirls out there, the question is: How did the decision to commit to one portal come about? Aren't you missing out on various opportunities that you might have on other portals? Or are the benefits of exclusivity so enormous that they easily outweigh a few deprivations?
Jenny Stella I didn't start at Mydirtyhobby right away, but at another portal. Until I committed to MDH, I was on a total of four portals. On one, I was even consistently ranked number 1 among the top amateurs and Germany's youngest camgirl. But then it was no different on Mydirtyhobby. At that time, Lucy was always No. 1, but women like Aische or Lena also inspired me. I don't see any deprivations or advantages at all with other portals. I chose Mydirtyhobby because it is the best portal and because I simply feel in good hands there. MDH has become like a little family to me and that is a crucial point for me. Especially since I have never experienced anything negative at Mydirtyhobby, neither in contact with the employees nor on the platform itself. I can't say the same about other portals. In the end, however, I am also a person who prefers to be tied to a portal. At MDH I found my community, the fans, users and friends who have been with me since I was 18 years old. It is a great honor for me to be a brand ambassador for Mydirtyhobby.
Daynia I was active on about 15 other portals before my exclusivity. Mydirtyhobby was the very first portal I signed up with in 2013 and I immediately felt comfortable there. Nevertheless, until 2018 I was still on other video and cam sites, which were also all great. Nevertheless, MDH has always been my heart portal and when I was asked to be exclusive at Mydirtyhobby, it was clear to me that I just wanted to test it and decided to just maintain a page, upload my video content there exclusively and be there specifically for my users. Sometimes it's just better to focus on one thing than to dance at many different weddings at once. Of course, it can also be good to be active on many portals at the same time and perhaps earn more, but that is not my main focus. It's also really time-consuming to maintain all the portals fairly. For me personally, it was a good decision. Also, Mydirtyhobby just has a great team that is always there for us girls and does a super job making everything run smoothly.
| STECKBRIEF | DAYNIA |
| --- | --- |
| Fotos & Videos | Mein Profil |
| Wohnort | Nürnberg |
| Geburtsdatum | 12. Juni 1983 |
| Sternzeichen | Zwilling |
| Körpergröße | 170 cm |
| Gewicht | 58 kg |
| BH-Größe | 75 C |
| Intimrasiert | Hollywood Cut |
| Haarlänge | Lang |
| Hobbys | My DIRTY Hobby 😉😉, Fitnessstudio, Biken, Wandern, Shoppen |
| Lieblingsserie | Breaking Bad |
| Lieblingsfarben | Rot und Schwarz |
| Das mag ich | Ehrlichkeit, Freundschaft, Respekt |
| Das mag ich nicht | Heuchelei, Vorurteile, Neid |
Contrary to every cliché: Jenny has a high school diploma, Daynia an apprenticeship
Eronite We already know a lot about your two careers, which couldn't be more different. One of them quits her apprenticeship at 18, starts shooting porn, and is then kicked out by her parents. The breakthrough in the erotic business came through sex with the boyfriend published live on the Internet. The other completes a normal vocational training in quotation marks and gets into the erotic industry out of boredom. Even though much of this is already known and your fans already know these details: Are there any other stories and anecdotes just from your early days that you can tell here? Especially in terms of your motivations at the time to enter the world of pornography. A decision that, after all, not many women make.
Daynia I have always been sexually open-minded and have privately also like to run the camera during sex for fun. I came across Mydirtyhobby by chance and was amazed that amateurs upload videos there. I just went with my gut and created my profile and also uploaded two private clips. And I just didn't expect so much positive news. The users were just awesome, they motivated me, sent me dirty emails and then I just shot more and more videos, became more and more courageous, because in the beginning I still had a profile picture where I wasn't really recognized. I took photos, increasingly filthy videos and blossomed in a whole new world and felt I had arrived! I had and have an incredible fun to live out as I am and also to stand by it. Even though it then became hard for me when the whole thing came out at my old job in 2014 and I suddenly had to make a decision. I had to learn that people have incredibly sick prejudices and face it. But through this I have grown and have absolutely no regrets about choosing DAYNIA.
Jenny Stella Well, I didn't quit my teaching, but the contact with my parents is what I would most likely call a "toxic relationship". I never intended to work for my parents in the company. But since I was still a minor at the time, I couldn't choose. My parents "kicked me out" as an – from their point of view – "educational" measure. With a smile, all I can say is that it didn't work out. But there is much more to report on this topic. In the meantime, I have completed my A-levels and am studying graphic design at the same time. My breakthrough came as a camgirl. I don't want to say that everything was bad at the one portal, it was a bit of a stepping stone for me and that's also how MDH became more attentive to me. I often did 12 hours of cam a day. Especially my "cam parties" were legendary among the users. I have a boyfriend, which I have never hidden, but I also shoot with users, which I have done since I was 18 years old. We both have fun with the thing to shoot with other men what. You can describe it like this: other people go to the swingers club and we just shoot with other men. I have always been interested in pornography. Still, I didn't expect it to be so fantastic. Otherwise, we just started with a joint camshow, which was a lot of fun and also very funny. But I don't want to reveal more at this point. Just so much, there will be much more to learn about me in the future.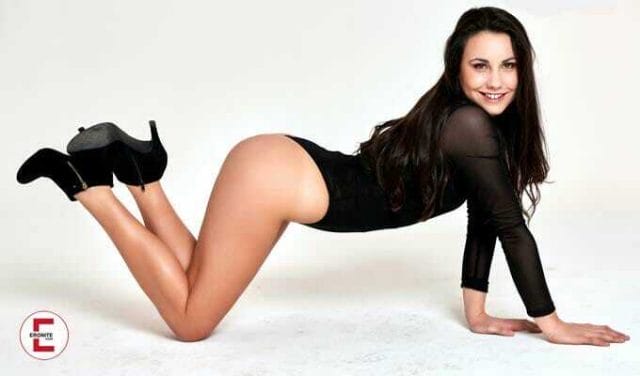 Eronite Speaking of the early days, do you ever ask yourself the question, "What if?" Looking back, what would you have done differently or better?
Jenny Stella There is one thing I would have done differently, but I don't want to expand on that in deference to an agency. Only this much: I'm glad I've never been to an agency. Of course, there are some excellent agencies that I also personally like and know. You can do a lot of things better and I am constantly developing myself, but whether I could or should have done something differently in the past, I can't judge, I am happy now and that is what counts for me.
Daynia I should have started much earlier! No, I would absolutely do the exact same thing, because that's the only way I am who I am today. Everything had to come this way and that was already good.
Is Daynia training Jenny Stella to be an obedient slave?
Eronite Daynia, the question goes to you. Who sees your pictures, immediately recognizes the fetish queen in you and puts you first in the dominant drawer. How long have you been practicing SM and what were the beginnings like? Have you always been dominant, or have you also had submissive tendencies? Or should the sight of your beautiful photos even be deceiving as far as your inclination is concerned?
Daynia So my photos should not deceive anyone, I just incredibly like to wear fetish clothing such as lacquer, latex and leather, I love shoes, boots, heels and therefore it may sometimes give a dominant impression when I am pictured with lacquer overknee boots and latex dress. My fans know me and know that I am submissive, but can also switch and also like to take the scepter in hand and also make dominant clips from time to time. But as a rule, I like to be used, rannehmen and best of all by as many men as possible. I've always liked it when the man sets the tone.
Eronite Now that you, Daynia, are doing a lot with Jenny Stella, it begs the question of how you're including her in the game. Has Jenny also taken a liking to dark eroticism and does she have similar tendencies as you? Are you training a picture-perfect Jungdomina to rule the submissive male world together? Two dominas in a double pack are finally the dream of many men. Or are you training Jenny Stella to be an obedient slave who has to endure a lot for you and your fans? If there is already a clear line or red thread here, what does it look like? Jenny, you may of course answer this question as well.
Daynia There is no clear line, we do everything spontaneously. Whereby I will definitely "throw" Jenny in the middle of a gangbang! Of course, I'd like to start small first, but that would appeal to me. But there is no plan for the time being, we just decide as it comes and of course our fans should still be curious about what will come.
Jenny Stella I think the question does show how little the world knows me anymore. I do not do fetish in the real sense, because I have no fetish at all. What I do, I do because I enjoy it and that changes all the time. Sometimes I'm more into anal sex, sometimes I like the idea of wanting to have sex with other men or sometimes I like to be very dominant. As for the slave girl, that doesn't fit me so well anymore. In private sex I am rather submissive, but I have to know a person particularly well to take on such a role and let myself fall. In the cam, for example, I have a lot of slaves and enjoy the role as a dominatrix. As always, I will offer my fans a lot in my videos, but you won't be able to experience me there as an "obedient slave" or as an extreme dominatrix. But of course I am also very open to new things and I am looking forward to experiencing many new things with Daynia. That's what makes my job so appealing.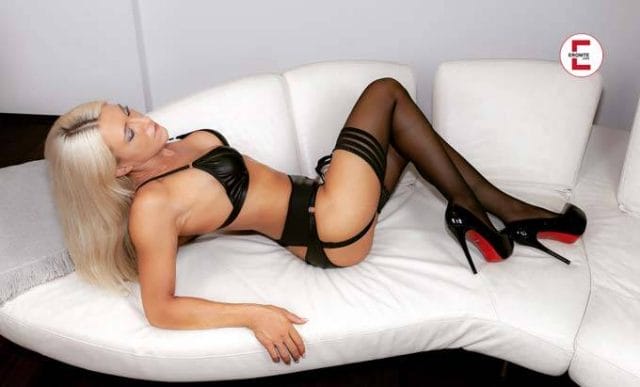 Eronite Jenny Stella, the next question goes to you. You write in your background that you started watching porn when you were sixteen. Many men will now think something like "finally one who understands me". How important is the role of the man-understanding actually for you? After all, not every new user is going to share their darkest inclinations with you right away, right? It certainly takes a lot of tact to get nervous first-time visitors to relax. How do you handle a situation like this? Are you experienced enough to just wing it; or do you have a plan for how to proceed in these types of situations? Or is it simply your natural charm that breaks the ice here together with your feminine charms? Would you call yourself a man's man?
Jenny Stella I can answer the question as follows and actually very simple: I am me! I talk the way I would talk in private in the relevant situations. Men are very quick to tell me about their "most beautiful or even darkest secrets". Maybe it's because of my nature or my age, but in cam I'm open, honest, naughty and dirty and that makes my fans fun and gives confidence. It's a little different for the user turns. The sweetest thing was that a user once had to go to the bathroom before the shoot and then told me it was a "stress pee." One user I had at 18 was so rigid with fear that I thought he was about to collapse. But most of the users who see me live are very scared at first when they see me, but then it subsides quickly and it's a lot of fun. Another thing about the plan: I always improvise, I don't have a plan because I don't pretend.
Is there even a podcast coming soon with the two camgirls?
Eronite You talk to each other a lot on the phone, especially to exchange information about sex practices and user wishes. Had you ever thought about publishing the conversations? Certainly, parts of the conversations could be edited together so that no user has to fear being recognized. These shots would provide a great insight into your day-to-day work. Incidentally, of course, they are so brimming with the topic of sex and are exciting to listen to. Many fans would certainly not only lick their fingers for something like that. So, what do you guys think? A sort of "best of" the weekly conversations summarized in a video or podcast? Whether these sound recordings are then available for purchase or free for special users, you can still decide. There are certainly plenty of buyers. So, what do you guys think of this idea?
Daynia So we already had a podcast in mind, but we still have to plan that at our leisure (after Venus, maybe). I also think it would be funny because there are really interesting topics. We also go live together on Instagram from time to time, and our fans are always happy to ask us questions there and listen to us. We are, I think, very entertaining.
Jenny Stella I think the idea is good, it would just have to be discussed in more detail. But Daynia and I have many ideas. Now Venus 2022 is coming, which we are both very much looking forward to, and I'm sure I'm also speaking on behalf of Daynia here.
Eronite What about user meetings? Meant now are the fans who want to shoot together with you two. How do you coordinate such requests? Italy and Bavaria are now a few kilometers apart. Does this present you with logistical challenges, or are you already a well-established team in this area as well?
Jenny Stella It is complete misinformation and I don't understand where it came from either. I've been doing user turns with my boyfriend since I was 18. We are now even friends with some of the users and we even meet privately. I shoot about four times a year with users on my tours through Austria and Germany. Since we also had not planned to shoot now weekly with users together, I think there is no problem. Especially since we see each other at every MDH event/shoot. We haven't had any user turns together yet. I also rather think that I will watch Daynia first.
Daynia Unfortunately, we haven't had a joint user meeting yet (but it's in the planning stage). Unfortunately, we were transferred (this happens, of course). If a user applies and sends me a photo and I have checked whether he would be the right person, is likeable and makes a good impression, I tell Jenny about him and vice versa. But we both have a good eye for user meetings, so we trust each other. And if then on day X one of us would have a problem with it, you can say so and that's it. All loose and relaxed, so to speak.
Eronite When it comes to user meetings: What are the most common wishes of potential shooting partners? Quite a few fans of Daynia will not be averse to SM. Do you play along with something like that then, Jenny? And what role do you take in these videos? Is there one direction that users ask for more often or does it balance out?
Daynia We haven't had a joint user meeting yet, but I have fans who are into all kinds of things. BDSM is not a must, on the contrary, it can be just a "normal" threesome, so as far as that is concerned, there is no headache. Besides, Jenny and I then decide what we feel like doing at the moment. It's not like we have a script or are on a set. We do everything of our own free will and do what we feel like doing. And our users, I think, are also happy about everything we do together.
Jenny Stella Gangbang is something that my boyfriend and I are very interested in, but we will definitely not do it in the form Daynia did. It has to fit you and I think Daynia does that to perfection. I do SM only in light From and not with users I do not know personally and only with those I have known for a very long time. But gangbang interests me very much, and if Daynia leaves me there times so two to four users at a meeting or just times there in such a small group "reinschmeißt", I would not be averse.
What was the cheese doing between Daynia's toes during the session?
Eronite Apart from BDSM, what other user requests are there? You have already experienced a lot during your career. Is there a personal high score of the most frequent, most bizarre and funniest requests?
Jenny Stella I cannot fulfill user requests regarding user turns that relate to BDSM. But in the cam I fulfill soft SM fantasies. Otherwise I offer a lot of fun and horny sex at the Userdreh. Most of the requests are about private sex meetings and if I can come over to the user's home. Of course, I don't do that.
Daynia Of course, face-to-face meetings are the most common request from users. But of course they also have video wishes or want to see something special in the livecam show. The most common with me there are special fetish outfits. One funny request was that a user wanted a cam session where you sit there with slices of cheese between your toes and play around with yourself. I like cheese! (Daynia laughs out loud) But the most bizarre thing was a user who wanted me to shove a fire extinguisher in my pussy.
Eronite While we're on the subject: Are there any outtakes from your videos? So bankruptcies, bad luck and mishaps in the porn industry? This too would certainly be a hit among your fans.
Daynia No, I don't have any outtakes because I haven't really had any slip-ups, bad luck, or mishaps in over nine years.
Jenny Stella I have once I published a video. That's the kind of thing my hardcore fans like to see, but the great masses want to see my videos the way I always make them. Especially since I rarely experience interesting bankruptcies, misfortunes and breakdowns for users. I can really only remember two in the last five years. One of them would have been funny and the others I would not have been able to publish.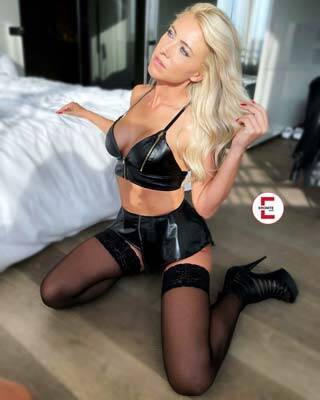 Eronite But now back to the question at hand. Namely, the one after the user meetings. How often do you see such requests and how cumbersome is the planning for this?
Jenny Stella As already mentioned, I shoot 4 times a year on my tours also in Germany and Austria. I have never done a user shoot with another actress. But that will probably change with Daynia. But I think it will be limited to once or twice a year. But four times a year does not mean four user turns. I'm always on the road for about three to four weeks and then meet up with different users in different places. Come to think of it, I had calculated this year so far something like 14 to 20 userdrehs by October 2022.
Daynia Man has daily requests for meetings. With me it is in such a way that I make a user call before a planned user meeting, where then the people can apply for it purposefully. Then I look for everything together, make a list so I don't lose track. Then I look how many men I would like to have, whether I have a large location (for example, for a gangbang), etc.. Then I invite the guys and then often the first rejections flutter in, but well, that knows every actress who makes user meetings. Of course, I have a lot to plan beforehand, be it location, user selection, messaging, etc.
Eronite The next question is again for Jenny Stella. The beginning of your career has the potential for a film adaptation in Hollywood. Eighteen years old, dropped out of apprenticeship and kicked out by parents. Less than four years later, you are one of the most sought-after webcam girls around and even a brand ambassador for Mydirtyhobby. Is there an explanation for this meteoric rise? Did you follow a plan from the beginning or did you just go for it without thinking much?
Jenny Stella At the age of 18, I already had inquiries about going to the USA to start a professional career there. But I didn't want to do that, so I decided against it. I enjoy my work as it is. What I do plan to do, however, is to increase my name recognition and other projects, but I don't want to reveal them at this point. The reason for my success is, I believe, the principle to which I always remain true: "I am me." That means I don't pretend, but I play my role, for example, in role-playing as I feel and as I am in my private life. In addition, of course, you must not forget that I also work a lot, because I believe "from nothing comes nothing".
"My parents' acceptance is only now coming with success."
Eronite The acceptance of parents and immediate family is, of course, a crucial point when choosing to enter the adult industry. What advice would you give to girls who are in a similar situation today as you were back then? How should they proceed, who all should be informed and who not? Most importantly, how do you deal with the results. How do you respond to outright rejection like you experienced? Not all of the girls are naturally blessed with a thick coat. Some of them may even read this interview here because of that. What do you advise them to do? Are there perseverance slogans or beliefs that have helped you?
Jenny Stella There's a song by Britney Spears called Work Bitch. If you want to be successful, you have to do something for it. Many girls underestimate this at the beginning. You can manage your time completely freely, but you have to do something for it. I come from a family that has a big company. I grew up that way, that you work every day. My father, for example, never went on vacation with me: I don't even know if he ever did. I am only now getting acceptance from my parents with my success. Before that, everything I did was rejected. But that was also the case when I was a teenager, so it didn't hit me hard. Still, there have been a lot of things that I find hard to forgive, or at least not yet. Earlier this year I shot with a longtime friend and schoolmate and almost all of my "buddies" from back in the day would love to shoot with me sometime. So much for acceptance. Conclusion: Before you start working in the business, you should be aware that it will not be easy. You should look at who stands by you. Do I have a partner to do this with? In any case, I can say that for me there is nothing better than this profession.
Eronite Daynia, unlike Jenny, you had connected your education and pursued a normal day job. If you now look at this steep career of Jenny: Would you have done some things differently? Or do you still say that it was right to get a foothold in life first? Are there things from your professional training that you can use for your current job in the erotic business? Negotiating skills and assertiveness are not something you are born with.
Daynia No, I wouldn't have done anything differently. Through my professional training in the fashion industry, my love for clothing has developed and I have been able to bring this passion to my dirty hobby. It makes me know what I like, how to combine great outfits, etc. After my training I switched to the office, was a board secretary for 10 years and planned events. That's why I have no problem organizing meetings in the shortest possible time and I know my way around a PC very well, which is also an advantage in the amateur business. And of course that helps me now as an amateur girl, because discipline and stamina, keeping a clear and cool head is already important. And even though I didn't start until I was 30, I was able to get a foothold very quickly and quickly built up a fan base, so I've also been in the amateur business for over 9 years. I think I actually did everything right.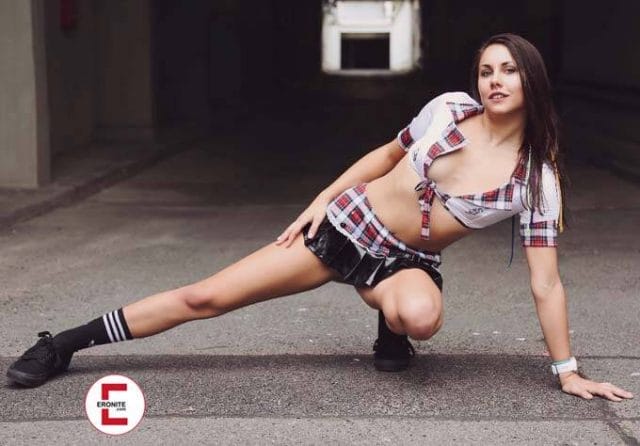 Eronite This question also goes to you: What advice would you give to young girls who are toying with the idea of making money as a porn star? What do they have to watch out for and how should they react if, once again, nothing goes as planned?
Daynia Honesty is the name of the game! Users are people, that unfortunately sometimes the gals from the industry forget. You should never screw a person over just to get rich off them. Honesty is the best policy. And if you don't want to do a user meeting, you should tell the user that right away. When things don't go your way, yes that happens! Perseverance is the key word. It's always ups and downs and you have to deal with that. Especially in the beginning, many women have success because the users are naturally curious about the new amateur girl. At some point, however, there comes a point where things simply don't run smoothly anymore. Then just keep calm and move on. Consistency and perseverance are simply the most important things. Just don't bury your head in the sand, that won't help you.
Has Daynia ever been to a fetish fair?
Eronite fans can admire you both at the next Venus, talk to you, take photos together and get autographs. Even though it's difficult because of the distance, of course, but are you planning any other dates where fans can see you live?
Jenny Stella At the erotic fair Venus in Berlin there will of course be a great and large program and our fans can be surprised. But I don't want to reveal more about Venus at this point. In any case, it will be great. What other dates there will be this year, I can not say at this point.
Daynia Yes, finally it's the Venus Fair again. I'm really excited to finally be back at the most awesome event after three years and to meet my fans and of course the other colleagues and the team of MDH! We do not have any other events planned at this time. If something interesting comes up, then of course we can be together again at an event, but so far I don't know anything current.
Eronite Daynia will certainly visit one or the other fetish fair, but what about Jenny? Are you then also involved or do you leave the field to Daynia in this area? Are visits to fetish fairs profitable for you or is it rather lost time?
Daynia I have never been to a fetish fair. The last few years there were none because of Corona. But of course I would also be interested in such a fetish fair. The shopping alone would be mega awesome for me. Lost time is absolutely not, for fetishists or for those who still want to become one, this is certainly very interesting.
Jenny Stella I'd like to take the question a little bit the other way around. In 2017, I was at Venus for the first time. At that time Conny Dachs asked me if I was a sub, a slave. Exactly from this Venus there is another legendary photo. I was, I think, almost only in the fetish area. At that time, I was still very fascinated by it. In the meantime, however, I have developed differently. I realized that I don't have a fetish and what fascinated me then, I would now look at with completely different eyes. But I'll explain that another time. I think I will also hardly have time to look around Venus, at least I didn't have time for it in 2018/2019 during the sex fair.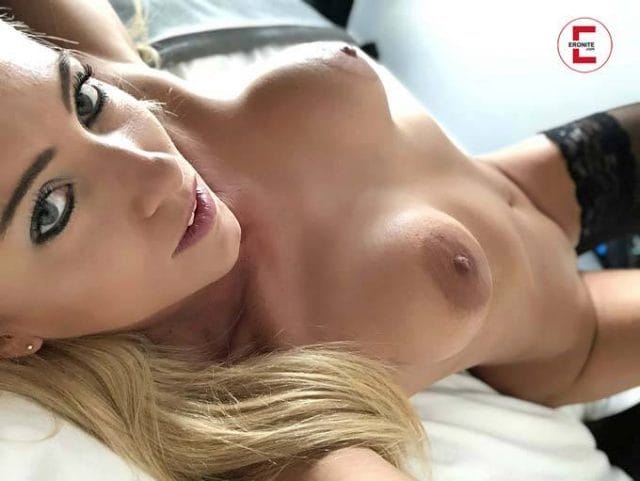 Eronite As far as trade fairs and the like are concerned, do you now tend to do more joint appearances? Or are you still available individually?
Jenny Stella 2017 was my first erotic fair, then I went to every Venus. I love the stage and even though I live a rather secluded life, I always get very excited there and just love the atmosphere. I'll definitely be doing solo shows, but I'm really looking forward to presenting exciting things together with Daynia.
Daynia No, we still exist individually, of course. After all, everyone is an independent person and everyone does their own thing. But sure, when MDH plans something, for example, or now at Venus, we're happy to have a great time together. We will definitely rock Venus individually, but also together! Look forward to it and be surprised!
Is there a common fund and is everything shared fairly?
Eronite Maybe this question is too delicate and you don't have to answer it. However, there will be a lot of readers who are interested. How do you do it with the income from the joint actions, videos and sessions? Is there really quite a bit of sisterly sharing going on here, or is there hard-nosed cost accounting like in any other job?
Daynia cost accounting? No, we don't have anything like that. When we shoot a video together, everyone owns the video and can upload it for themselves, because everyone has their own profile. Then nothing is billed. Each one cooks its own soup. In addition, the fun should also always be in the foreground. We once had a camshow together, our users were really happy about that and we had a lot of fun. I didn't want anything from Jenny at the end of the show, she invited me to dinner. That's exactly how it should be, we had fun and the users had the most awesome fun ever and that's the most important thing!
Jenny Stella Since we both only upload to Mydirtyhobby, there is no shared revenue in that sense. Each has its own profile. Since I don't do the job for the money, I would share normally if there was something to share. For joint camshows, you could share something, but that's more of a small ad-on, which is rare. The first camshow with Daynia, she gave me the earnings and I paid for dinner in the evening.
Eronite Fortunately, the costs for telephone and Internet are kept within limits nowadays, but it's a different story when it comes to meetings. Do you guys have a shared budget that you tap into for these types of opportunities or how does that work?
Jenny Stella No, I always pay for my own travel. If there was something to share, I would.
Daynia Here, too, a clear no. After all, there are no costs involved. When we go out to eat together, one pays and then the other pays the next time. And if you have hotel rooms, each book their own room. So there is no common cost at all. And if we book a shooting location together for user meetings, then we share the costs.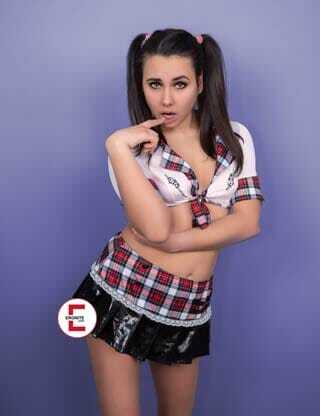 Eronite Apart from eroticism, what else do the two of you have in common? Is it a matching taste in music or the same preference in movies? On what occasions do you meet privately? As long as there is something like a private life besides the time-consuming job of a camgirl.
Daynia We meet privately when we have dates together. Jenny lives in Italy and I live in Nuremberg. The way for dinner would be too far, of course. That's why we're always in touch via WhatsApp and in June we spent almost six days together in Berlin. Two days we had appointments with MDH and the rest of the time we had fun in the capital, went out to eat and had a great time. Apart from that, we are connected by delicious food and other things harmonize just great and we always find topics to chat about.
Jenny Stella Well, of course I have a private life. Daynia and I had a wonderful time in Berlin, at and after the shoot. Of course, purely private meetings are very difficult because of the distance of almost two thousand kilometers. But we see each other quite often to all events of Mydirtyhobby. Besides, we're just getting to know each other and that makes me very happy. I already miss the beautiful time we spent together in Berlin in June.
Eronite How should our readers imagine a completely private evening spent together by the two of you? What kind of topics do you go over, do you stay home or do you go out partying? If so, where? When was your last free time together and what did you do?
Jenny Stella We go out to eat, talk about everything from work to personal topics. As already mentioned, it was in Berlin in June. Since I am more the cozy people, I am privately not so for clubs or discos to have. We enjoyed the time in Berlin very much and used it to get to know each other better. We walked around a lot, often had breakfast together and talked about topics like work, men, travel and much more. Of course, the topic of sex must not be missing.
Daynia Jenny and I last saw each other in Berlin. We enjoyed the great weather there, were out and about in the Spree metropolis, did some sightseeing and went out to eat and to bars. So all around a great capital city trip. We are really open about that. If you have the opportunity and want to party, you go party and if not, relaxed in the restaurant. Our topics of conversation are very different, about men to clothes, dogs or travel and of course our amateur topics. And the topic of sex can never be missing!
There are prejudices not only in the village, but also in the city
Eronite Do you actually get recognized a lot? And how do you deal with the situation at this moment?
Daynia I've actually been recognized a few times on the street and then shyly asked if I was Daynia. Something like that absolutely doesn't bother me, I think it's great to meet my fans and chat with them.
Jenny Stella So with me rather not, because I live in Italy. But the other day I had such a situation in a McDonald's parking lot. Was very funny. As long as people don't bother me, I'm friendly.
Eronite Jenny, are you rather quiet about this kind of thing in your adopted country Italy or do you have Italian fans as well?
Jenny Stella I shoot in Italy too, of course, but Italy is my private life, which I share on social media to some extent, but I enjoy my life in peace and seclusion.
Eronite Daynia, how do people from Catholic Bavaria who recognize you react? Are they fans or do you have to listen to any moral lectures? There are stories of other Bavarian camgirls who are downright ostracized in their home village. How about you? Have you been spared from something like this?
Daynia Unfortunately, I have not been spared from this either. Not only in the village there are prejudices, even in Nuremberg I had to experience this! But you have to stand above that and you can't take it to heart. You should build a little wall around yourself there. My motto: Live and let live. And if there are people who can't get along with me, then I'm happy to do without such people.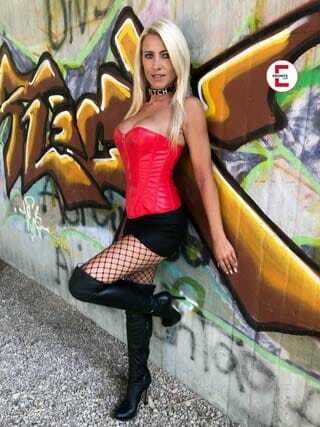 Eronite Have you had any negative experiences with pushy fans and stalkers getting too close to you? How would you react if diehard fans found out your private address and suddenly showed up on your doorstep? As a porn star, you have to reckon with the fact that such people don't just want an autograph in this case. Or has this even happened before? How do you deal with a situation like that?
Daynia No with me something like that has not yet occurred *knock on wood*.
Jenny Stella Fortunately, for now. I wrote with him on Instagram for a while. He knew me from Venus and also followed me on Mydirtyhobby for a long time. Then he sent me a friend request on my private Facebook account. This, of course, I have rejected. However, his questions became more and more comical and even his "jokes" were rather macabre. In addition, he always told me a lot about other girls, which I found very strange. I then blocked him on Instagram as well. Then he tried to reach me through all possible channels, including new accounts. Out of pity, I then gave in a few times, which was a mistake. Finally I talked to Mydirtyhobby and took some tips from there, then blocked him on all channels and made it public by making a statement on Instagram. To date, he has not been in touch. I usually block the person and that's the end of it. I also live so far away from Germany that it almost never happens in real life that I meet a fan. If a fan were actually standing on my doorstep in Italy, I would call the carabinieri. Likewise in Germany, I would call the police to make that clear.
We ultimately decide what we do – not the users
Eronite How do fans react when you don't want to do a certain practice or when you have to turn down a meeting? Do these users respond with understanding, or do you have to listen to disappointed insults? Are there pushy fans who then keep trying and won't take no for an answer?
Jenny Stella To 90% comes the answer "too bad", but also understanding. Sure, there are those who always try again, but I leave them the beautiful fantasy.
Daynia At user meetings and gangbangs et cetera as well as all my video shoots I always decide what I do and how far I want to go. If someone doesn't accept that, then he has to leave or is not invited. I do everything out of pure desire and free will and that is also good. Of course, there are users who may not understand a no, but then I just don't answer anymore. There is also a blocking function if it would go strongly below the belt. But 99% of the time I really don't have any problems with it, and even at meetings I've never had to turn anyone away.
Eronite What are your negative experiences here? Perhaps one or the other of our readers will recognize themselves and know what they should leave out in the future.
Daynia When users want to meet, maybe they shouldn't ask "Can I fuck you?" right away. Maybe just write a little on it, a "hello" would be nice too. Introduce yourself and send a photo. I think a little old school is in order there and I personally like it. Politeness is really important and is also often forgotten.
Jenny Stella I haven't had any really negative experiences yet. If you don't accept it, you still can't change it. Or should ask himself what he could do better.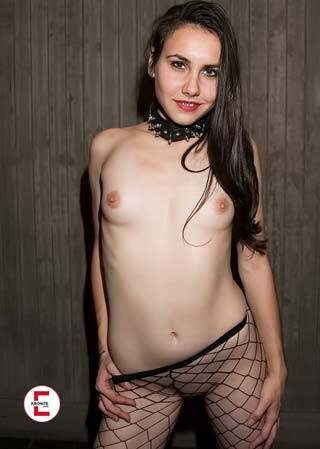 Eronite After the messy question just now, let's get the mood back up. What makes you laugh? In short, how should a user behave in order to have a pleasant time with the two of you?
Jenny Stella Friendly and personable people can make me laugh quickly. I like to laugh a lot, especially in the cam I have many great users with whom I can talk for hours.
Daynia politeness and sympathy are simply ultra-important, a well-groomed appearance and ready is the perfect user for a meeting. I never decide on the basis of appearance, but always go by these points. And it is also important to me that the user is not only looking for a "hole" to fuck, but is also really horny for me and has a real desire for it. After years of experience, I really have a feel for this. So men, be charming and horny for me, then it runs! ;-)
Eronite What about your plans for the "time after"? At some point, hopefully in the distant future, you want to have some peace and quiet and think about a retreat. Do you already put a cushion for that day,
or how do you plan to do it? Neither of you gives the impression of relying exclusively on the German pension system. Are you one of those thrifty people who dutifully put something away every month? Or is the money spent because, after all, you only live once and don't know what tomorrow holds?
Daynia The time after? I have no idea. For now, I would like to continue as before, for as long as I can. Because I'm just having fun with it and I don't really want to think about what it might be like in 20 years. After all, 10 years ago I didn't know what my life would be like either. I just let myself be surprised and let everything come to me. I like to live in the now. Of course, you also put something on the side, there's no way around it.
Jenny Stella Fortunately, I have nothing to do with the German pension system. How I cover myself privately remains private. Still, I'm just 23 years old and my career has only just begun. So I'm thinking another 20 years. But I am taking good care of my future.
Eronite Those were all the questions we had for you two for today. Thank you very much for your detailed answers. The interview was fun. If you don't know Daynia and Jenny Stella yet, you should definitely do so now and visit their websites. The last words, of course, belong to both of you. So everything you always wanted to say to your fans, you can say here. The more intimate and personal the words, the more your followers and those who want to become followers will be pleased. So here you go: The last lines are all yours.
Jenny Stella I would like to sincerely thank Eronite again for the interview. It was a lot of fun to answer the questions. In any case, there will be many more great surveillances from me for my fans in the coming years. Not only in the erotic field, but let yourself be surprised. Of course, I would like to thank you once again for the great trust and cooperation with Mydirtyhobby and look forward to the many more years of good cooperation. Love to all my fans, your Jenny Stella
Daynia My dear fans, some of you have been loyal to me for over 9 years and have accompanied me on my path and my awesome journey: I am grateful for each and every one, I am grateful for all the lovely messages, video comments, cam visits, for the motivation and the friendships that have arisen through it. My fans are the rock in the surf, I am glad that you exist and I hope to be able to inspire you all still further. Next year I will celebrate my 10th anniversary and I will come up with something great for you! I'm just looking forward to a continued awesome time with you. You have made me who I am today! And for that I am infinitely grateful. And I'm proud to have such great fans! Of course I also have to say a big thank you to the Mydirtyhobby team! The fact that I have become a brand ambassador for my heart's portal is simply an unbelievable appreciation and for that I am infinitely grateful. Thanks so much to you guys at Eronite for the great questions and interview, I really enjoyed it! Kisses and love, Daynia
What the two can learn from each other?
One has experience and likes the special, the other is young and unabashed: "Everything that has to do with lacquer and leather or BDSM is completely new territory for me," says Jenny Stella. Here I always learn something new and can benefit from Daynia's experience. "Sometimes I also call them and ask, what does this and that actually mean? Like when a user makes a very special request." On the other hand, the up-and-coming star has a different, very direct manner in front of the camera.

Read also:
– This has (not) washed up: Two new faces for the brand MyDirtyHobby
– Daynia, the most perverted AO slut in the region
– Job: Cum Robber – The Daynia Porn
– This is why you shouldn't miss Jenny Stella porn
– June 12 – Daynia celebrates her birthday!
– April 25 – Jenny Stella celebrates her birthday
"That's very helpful for me to see how Jenny acts in front of the camera, I can't get enough of that and of course I try to implement that then in the next web show." But besides such peculiarities, the two usually exchange extremely intensive information about concrete sex practices and experiences. "If it were recorded, I'm sure we'd have the most erotic podcast ever," the pair explain with a laugh. So the next public meeting at the erotic fair VENUS in October in Berlin sounds very promising.