Erotic grave beauty with incredible sex appeal
Just the sound of the name Mara Nightmare should make every gothic fan's heart beat faster for a moment. Just like the lovers of dark eroticism. Because here the name definitely says it all. At Mara Nightmare you can find real gothic porn in all its darkness.
---
Eronite empfiehlt dir diese XXX Videos, Livecams & privaten Kontakte:
---
Mara Nightmare is a lascivious and sexy gothic girl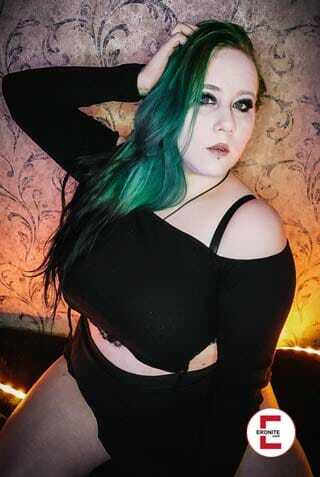 This girl is goth through and through. Wicked, black, lascivious and incredibly sexy. As befits a true scene-goer, the appearance of this dark goddess varies regularly. The hair color changes between green and red. But above all, how could it be otherwise, one color dominates here. Namely black. A wicked, morbid black. An absolute eye-catcher and a nice contrast to the, for Goth-Beautys typical, pale skin.
The just 1.58 meters small delicacy with the 90-E bust knows how to use her charms perfectly. Anyone who looks at this woman knows that she has already been in the black scene for years and feels at home there. The dark grave beauty knows about the sex appeal of the gothic scene and handles it perfectly.
The nature-hungry behavior, coupled with the authentically gloomy mannerisms of the gothic women, makes them a very special treat. An erotic appetizer that Pete Steele may well have meant when he sang about his Black Number One.
A true goth goddess
How could it be otherwise with a real scene-goer? Of course, MaraNightmare also has her fetishes, which she lives out uninhibitedly. Initially, the dark beauty focused on her dominant and sadistic streak. This is probably where the nightmarish name comes from. Mara now has over ten years of experience in making her slaves suffer according to her preferences. And she never tires of trying out new things and expanding her repertoire.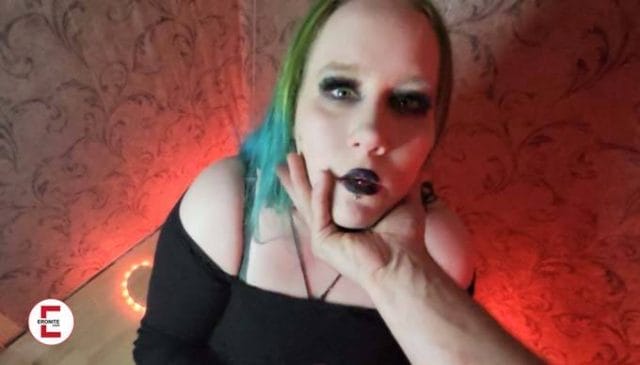 But in the meantime, Mara has discovered the switcher in herself. Just letting go and letting someone else take control has its appeal, too. This info should now trigger every dominant man from the goth area.
Real gothic porn is a rarity
What makes a real sex movie from the black scene? First, of course, there are the actors. They have to be genuine and convincing. Not only having sex in front of the camera, but also living out her taste in music. Watching goths will pay attention and find any mistakes in the performance. If the characters acting in the film are implausible as supporters of the black scene, the whole film seems forced and ridiculous.
Next comes the ambience. Goths put a lot of emphasis on aesthetics. This does not only mean the clothes. The candlestick or skull in the back of the shelf also adds to the somber mood of the film. Every scene-goer will pay attention to details of this kind.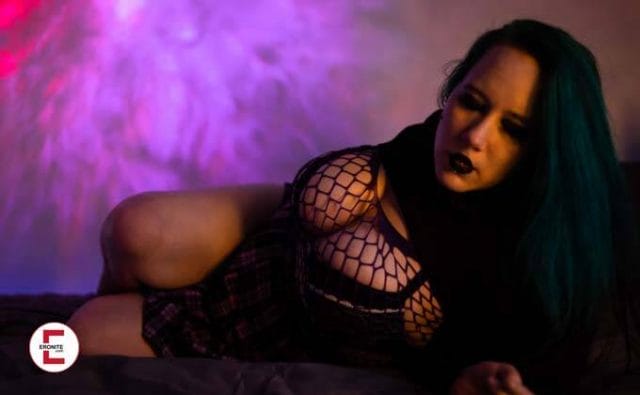 Also not to be forgotten is the music. Even if most erotic flicks manage without background music. Gothic porn is a different story. Admittedly, at this point the creativity of the "makers" is particularly in demand, since one does not want to get a complaint from a record company or the GEMA. It is best to consult with each other in advance. For example, there are black metal bands that make entire albums available for porn.
A unique specimen among rarities
Girls who claim that they live out their depraved side in front of the cam are aplenty. Whether these are always honest statements remains to be seen and does not need to be answered here.

Read also:
– Stussy Montana porn is always worth a sin
– Who is Ekaterina Novikova aka Killer Katrin?
– Fresh meat: Sexy Queen and other new amateurs
– Alissa Noir in interview – 13 questions to the gothic girl
That Mara Nightmare is authentic is already proven by her outfit. If you dress as a follower of the black scene, you have already started to live out your own fetishes. And in public. Admitting your own sexual preferences and fetishes is then only a matter of time. Since the scene is very open, like-minded people are quickly found. If not in the immediate neighborhood, then at the next Wave Gotik Treffen at the latest.
Gothic girls are already a rarity, real gothbeautys who work as models even more extraordinary. Those who live out their fetishes openly are again a notch rarer. Women of this type are black diamonds. Hard to find and incredibly precious. For some, Mare may indeed be a nightmare. For those who know about the rarity of such a woman, she is a dark treasure. A true Black Number One.