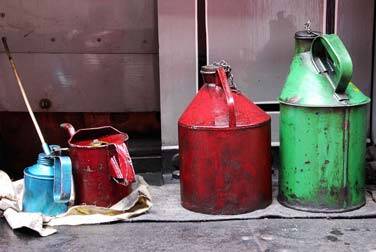 Lubricant replacement: Do's and Don'ts
It is not always necessary to use an artificially produced lubricant if you want things to go smoothly during lovemaking. Whether you don't have a tube of lube handy or you simply prefer to switch to ecological alternatives, some home remedies work wonderfully as a lubricant. But what can you take as a substitute and what does not work at all? Here you can read everything about the subject of lube replacement.
---
Eronite empfiehlt dir diese XXX Videos, Livecams & privaten Kontakte:
---
Aloe Vera – great lubricant substitute from nature
Probably the best natural lube substitute is aloe vera. For that reason alone, it's handy to have an aloe vera plant in the house! The gel is found in the thick leaves of the plant. If you cut them open, you can just squeeze the liquid out.
The moisturizing, cooling gel is not only a real all-rounder in skin care, but you can also use it without hesitation as a lubricant during sex.
Lubricant substitute coconut oil
Coconut oil is also a natural skin care product that Mother Nature provides. It is well tolerated even by sensitive skin and can definitely be used as a lubricant substitute. At the same time, it nourishes the mucous membrane and can have a positive effect on the vaginal flora. However, there is one restriction: If condoms are used, coconut oil should not be used.
It, like most other oils, destroys the rubber of the condom. The material can become porous and the protection of the condoms is no longer guaranteed.
Creams & Co.: Not a good lubricant substitute
Many think that a hand cream or body lotion can serve as a lubricant. But such care products are not suitable for the delicate mucous membranes. Ingredients such as perfume, alcohol or mineral oil can quickly cause irritation in the intimate area. This is therefore not advisable.
Also be careful with petroleum jelly or baby oil: even though many couples swear by them as a lubricant substitute, the chemical ingredients can mess up the vaginal flora during vaginal intercourse and cause infections. By the way, the same applies to massage oils – unless they are clearly marked as lubricants on the package.