Who is Lord Mars?
Lord Mars is the alias of Niklas Felix Marsolini, a native of Karlsruhe. He works as an author, actress recruiter (talent scout) and contract agent for the German and international porn industry. Since October 2018, he has been working behind the camera mainly for Eronite. He has excellent contacts in the erotic scene and can "get you big" in this industry.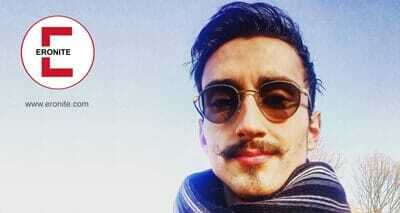 Like many other young people of his age, he found it difficult to make the transition into regular working life. Neither a teacher training course nor an apprenticeship as a forwarding agent ultimately proved to be suitable job prospects for him, which is why he decided to join Eronite in July 2018.
He was so taken with the porn casting in Cologne that he decided to continue to dedicate his time and work to the porn industry, but "behind the scenes".
His critics call him a hooker and a pimp, he sees himself as an artist and as a protector who protects his clients from negative influences and two-faced people, who unfortunately increasingly undermine the erotic world, and shows the best way through the increasingly digital labyrinth of the porn industry.
What is Lord Mars doing?
Lord Mars works for the Eronites as a women's canvasser. He is always on the lookout for new talent in the form of young, attractive women whom he can help get into the porn industry.
He uses all common communication media such as Facebook, Instagram, LinkedIn and of course WhatsApp (wa.me/4915234818089).
As a rule, he recommends the following ten-point plan to his interested parties:
Apply on www.pornocasting.xxx for the upcoming casting of Eronite and thus as a prospective porn actress. Confirm your application by clicking on the link in the confirmation email. This confirmation mail might end up in your spam folder, so please check there as well.
Fill out the questionnaire of the porn agency Eronite. Please answer all questions. If you're unsure, just say "maybe." You can find the list of questions via www.eronite.com/fragebogen. The questionnaire is password protected. Please contact Lord Mars to get the password.
Register for free on
www.shrt7.com/lord-mars-amateur
as amateur porn actress and on
www.shrt7.com/lord-mars-chat
as a sex phone operator.
Ask Lord Mars to take over the organization of your first amateur porn. You then upload this to your pre-created profile and offer it for sale. He will of course support you in this, so that you can produce, upload and sell porn movies independently in the future.
Assign him (conditions after individual agreement) with the organization of your amateur porn career. He will take care of your online presence, shooting partners, the script and the locations, so that you can fully concentrate on your work in front of the camera or webcam.
Film as much amateur porn as possible, sit in front of the webcam at the portal as often as possible and chat with as many customers as possible via money by chatting. This will not only earn you lots of money, but also increase your visibility and popularity as a budding porn actress.
Take part in the upcoming casting of the porn agency Eronite and shoot your first professional porn film there. You can get information about this porn casting here or on www.porno-casting.info or also on Wikipedia.
Now, in addition to organizing your amateur porn career, entrust him with the management of your professional career. He also has the best contacts and networks in this area and will earn you much more money than he charges for the assignments he mediates.
Shoot as many professional porn movies as possible with his help. But continue to produce – especially at the beginning of your career – as many amateur porn and cam videos as possible. This is the only way we can ensure that you become so rich and famous that you can truly call yourself a porn star.
Thanks to him, he is able to shoot porn abroad and especially in the USA. Once you have managed to make a few sex films in America, you will no longer need to worry about your professional and financial future!
What can Lord Mars do?
Lord Mars can take over the management of your porn career thanks to his good connections in the porn industry. From the beginning of your career as a camgirl and amateur to a professional porn star, you are in the best hands with him.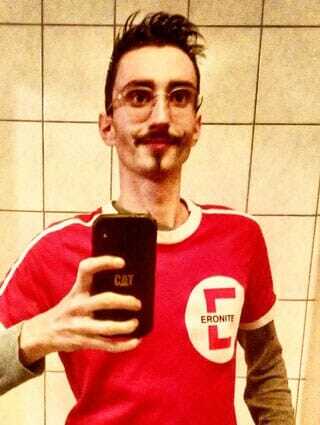 Lord Mars can help you to better manage your life, both professionally and privately, and make a breakthrough as a porn actress. In particular through personal contact, he creates a deep mutual trust that goes beyond mere business contractual obligations and is therefore much more stable and pleasant. How far this bond extends is entirely up to you and your individual wishes and needs. In any case, he always has an open ear for the problems of his clients. Whether these are of a professional or private nature.
A collaboration with Lord Mars is in a way also a covenant for life. At least if you want to work in the porn industry as long as possible. Once an actress is acquired, he never lets go. Because he knows that they would quickly reach their limits in the big wide erotic world alone. And also because he is convinced that he always does the best and right thing for his clients. He loves them as an idealist and protects them like his own flesh and blood.
Only a few porn managers offer such a personal and emotional partnership to their clients, most of them prefer to stay in the background and just cash in on the money and unscrupulously exploit the ladies and their beautiful bodies. Not so Lord Mars: He is at work with sweat and blood and always strives for your physical, mental and economic well-being.
Why would you choose Lord Mars of Eronite?
The porn agency Eronite Movie Productions has been a constant in the porn industry for over 12 years and is one of the few serious agencies. Eronite is especially characterized by its regular porn castings, which are freely accessible to everyone. These are undoubtedly the best entry into the professional porn business.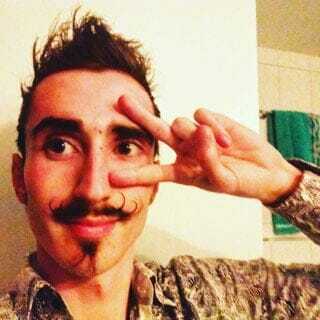 However, if you don't want to wait that long, Lord Mars can show you ways to get into the porn industry with amateur porn and camgirl videos. This also has the advantage that you are better prepared for the professional porn business. Then you will pass the only reasonable way to get started is to pass the porn casting of Eronite with flying colors.
For all questions, answers and procedures concerning sex work, Lord Mars is the best first contact. Especially for young female applicants, as they can contact him at any time and without any obligation via all modern communication media and social networks. There they will receive a reply to their requests as soon as possible.
You are the star – Lord Mars your manager
Thanks to the close cooperation between Lord Mars and Eronite, we can guarantee that your entry into the professional porn business will be as good and easy as possible. You only care about yourself, your body and your performance in front of the camera.
Contact Lord Mars today to work out your personal way through the maze called porn industry as fast and as best as possible: Contact form or WhatsApp
---
Read also:Porn actors will become Eronite / Lord Mars is a new employee