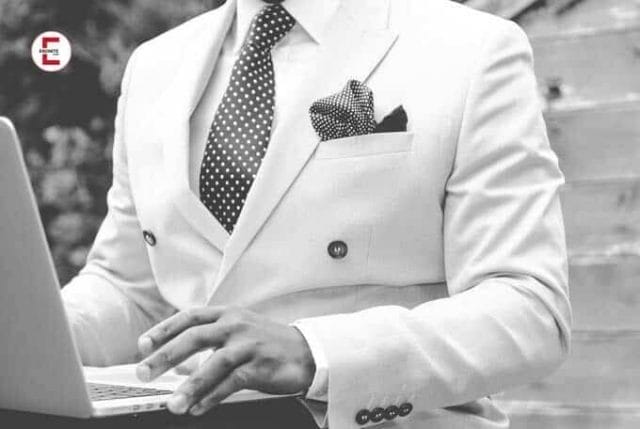 One thing in particular the lifestyle consultant is good at
In advance – they can: mostly nothing. What they learned: mostly nothing. What they do wonderfully, though, is create illusions and sell themselves well. And that's what they do best: cash in! We call them lifestyle consultants.
wannabes, pimps, bon vivants
The (German) erotic landscape produces new girls every year. Young women who present their often flawless bodies in front of the webcam as so-called amateurs on portals like Mydirtyhobby, FunDorado or Big7. Or upload privately shot sex tapes. They shoot them with their own partner or the users of the platforms, the users. But who takes care of the marketing and the procurement of new shooting partners? This is where the lifestyle consultant comes in.
The lifestyle consultant is the life partner of the amateur or has picked her out of the crowd of camgirls. In both cases, he analyzes their profile, speaks their simple language, and holds out the prospect of a decent boost in income. He is usually eloquent and with a few nice promises he coaxes a fair share of the girl's hard-earned money.
The lifestyle consultant is actually a salesperson. A salesman. He promises the amateur girl to increase sales by building bonds with the amateur platforms as well as the customers. The girl should benefit from his knowledge and experience. Here, however, the wheat is quickly separated from the chaff. Because every woman with a "manager" at her side should ask herself once, why the lifestyle consultant wants to claim a knowledge advantage, when he has only been doing his mischief in the erotic industry as long as the woman herself. For what reason, then, should he know or be able to do more than she?
Young women believe the lifestyle advisor everything
Especially the younger erotic actresses who are in love with their "manager" (be it their own boyfriend or an external lifestyle consultant) are often naive and succumb to the warm words of the lifestyle consultant. Especially if he already waves a lot of money at the beginning of the cooperation or at least holds out the prospect of it in the near future. He talks about optimizing lifestyle as if it's about living in a huge villa with a pool on the Mediterranean soon.
The problem follows on the heels, most of the young women have disappeared from the (erotic) scene after two years at the latest: lack of self-discipline, lack of time management, no stamina, little to no experience in commercial and tax law, wrong or no goals and a lifestyle advisor at their side who is most interested in the amateur girl's money. If by the way a good fuck jumps out – after all, they are constantly available as shooting partners – and their lives can enjoy the alleged makers to the fullest, they are satisfied.
Most of the time, these lifestyle consultants can't do one thing: work. Like the stereotypical image of a pimp, they are usually there to cash in. Quite a few gals put their own financial needs on the back burner for this. Not for nothing does established porn actress Texas Patti call for a porn license for all newbies. And don't let the tax office come after two years at the latest with additional and advance payments. Only then do the young women realize that they can't even pay them off, because all the money is in their lifestyle advisor's new BMW.
Reputable agencies or consultants have their raison d'être
Sure, not all consultants fall into the lifestyle consultant category. There are many agencies and reputable people who can advise you. If you're an aspiring porn star looking for support, it's best to visit an industry event – this doesn't mean a public trade show – and talk to the organizer there to see which consultant they can recommend, because they know all the "old hands". Or look for a successful camgirl and just ask for support or one or the other good tip. This is then usually even free of charge.
" Erotic portal under German law.
As a newbie, it's best to put your new lifestyle advisor – whoever it may be – through its paces. Getting a second and third opinion in the industry can never hurt. Because otherwise this self-proclaimed manager only harms the wallet of those girls who actually just want to earn a little money and recognition in this industry.