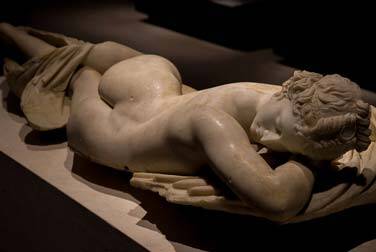 She calls herself a "transsexual dick cunt"
Intersexual, different and very horny: Sex with a hermaphrodite
As a rule, hermaphrodites lead a rather lonely existence. If then even more regular sexual intercourse is desired, this may still work. Because now and then there is also sex with a hermaphrodite for men and women who are looking for it. But a relationship, a real partnership, is for many a long way off. Nothing half and nothing whole. In technical language a hermaphrodite is a hermaphrodite. Externally and biologically both a man and a woman. And this simultaneously with (functioning) sexual organs penis and vagina.
---
Eronite empfiehlt dir diese XXX Videos, Livecams & privaten Kontakte:
---
Unbeatable advantage for reproduction
In family planning, hermaphrodites have it clearly better than their conspecifics of only one sex: Any partner can be considered.
Peer (42) and Anita (33) from Potsdam are an unequal couple. He is actually heterosexual, but he met Anita three years ago and discovered his bisexual vein. The trained machine fitter met his current fiancée Anita on a dating portal. At that time, she worked in a bakery as a sales assistant, while serving as a waiter in a small café in downtown Potsdam.
On this very platform Anita is still on the road today under the unique pseudonym Schwanzfotze. This was also her condition for a partnership with Peer. She wants to continue having sex with other partners. For Peer it was okay, he fell in love with Anita, was curious about her and the sex with her from the beginning. She is namely not transsexual, but a hermaphrodite. The advantage in finding a partner: Men and women are both possible, even having a baby is possible with both. But Peer and Anita have not yet reached that point.
We are all the more pleased that we were allowed to ask the two lovers a few questions that have always been burning under our nails: "How does sex with a hermaphrodite feel?"
A hermaphrodite and his partner in an interview
Eronite Peer, when you met Anita, did you know about her little "secret"?
Peer Sure, that was right on her profile. And under a cock cunt, as she calls herself there, I could certainly imagine something. That's exactly why I got stuck there. Just out of curiosity. I was never gay or bi, but somehow I was attracted to Anita with her sweet little pussy and penis.
Anita (giggles) In normal life, it doesn't work out to meet a man. I may feel 40% male, but 60% female. Most men, no, actually all the men I met in "normal" life out there, kept running away when I told them I was a hermaphrodite. That's why I decided to do it over the Internet. Here everything is more anonymous and the men have less inhibitions. Especially those who are somehow curious. Just like Peer. Every man thinks about sex with a hermaphrodite or a transsexual in the course of his life, but nobody wants to have a relationship with us. If only out of social constraints.
Eronite As we all know, this was different with Peer, because he knew from the outset what he was getting into. How was your first meeting? What did you do? Did you have sex on the very first date?
Anita Two months passed until our first date, during which we wrote a lot about WhatsApp. Sometimes we talked on the phone. His voice alone made me melt. (Anita looks at Peer in love)
peer When I asked her directly about a meeting, she avoided me for the time being. She was just in a phase in which she had many bad experiences with men and – rightly so – had become cautious. But in the end, I was able to persuade her. We agreed to meet for our date at the ice rink in Berlin. The district Wilmersdorf is not far away from Potsdam and so we met there. As luck would have it, Anita couldn't ride well at all and I took her by the hand right away. That immediately broke the ice – between us, not the ice rink ;-) Afterwards we went to an ice cream parlor and chatted until the boss threw us out at some point because he wanted to close the shop in the evening. Then we drove back to Potsdam and went to my place. And yes, we had our first sex that night, too.
Not only hermaphrodites, but also with a special fetish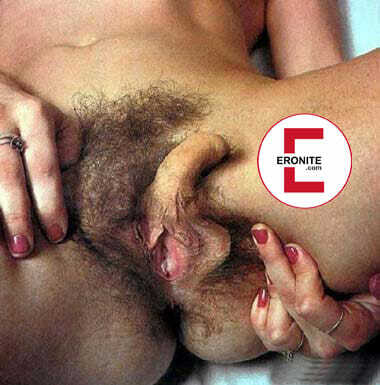 Eronite But now let's get this straight: who has penetrated whom? Did you penetrate her or did Anita deflower you, Peer?
Peer Well you are direct! But all right, let me answer this for you, what sex with a hermaphrodite is like. Anita also has a special preference. Can I talk about it, Mouse?
Anita No, I'd rather do that myself. It's the first time I talk about it with someone and then I want it to come across the way I feel. Well, I like to piss while I'm being fucked. While a man fingers my pussy or fucks me, I get so horny that I get the feeling I have to go to the toilet immediately. And before I know it, I'm pissing out of my hard cock. I can't control that at all, it just squirts out. Of course I mess up the whole bedroom and the men are usually very surprised when it happens. When fucking the golden shower shoots out of me and at first I was ashamed of it. As if sex with a hermaphrodite wasn't hard enough, I have to lay my cards on the table immediately, even with this preference. I can't hide this fetish, it's gonna come out anyway. But it's already kind of awesome. ;-)
Eronite Back to the topic and the real question: Who fucked who?
Anita He me. He still doesn't dare to let me fuck him, but for the future we have a firm plan. He's still kind of scared. His ass is still a virgin. (Anita laughs out loud)
Peer Yes, we'll save that for later. We want to stay together a while longer. It was such a crazy feeling when I fucked Anita and her stiff cock spat urine like the devil himself. By the way, she came twice: once vaginally and then she spermed like a normal man. I didn't know each other either, I had never had sex with a hermaphrodite before, let alone with a guy. I took them in the doggystyle and our eggs kept clapping together. That was a great feeling. Since then I also know that I am bi and would like to be fucked in the ass by Anita sometime g>. And if I want, I can lick her pussy afterwards. So I always have both things at the same time, nobody gets a raw deal and I can choose what I feel like doing. ;-)
Special portals for sex with a hermaphrodite make this possible
By the way: For those who want to have sex with a hermaphrodite, there are special portals where the hermaphrodites are offered for example:
"I am a fucking transsexual cock cunt, who is looking for absolutely horny bi cocks that will let me climb and get climbed!", cunt in the dating portal [external link to the profile]
"Different, lonely, but horny I am looking for you (m/f/ts/xxx) – not only for sex", Zwitter from Stuttgart in the dating portal [external link to the profile]