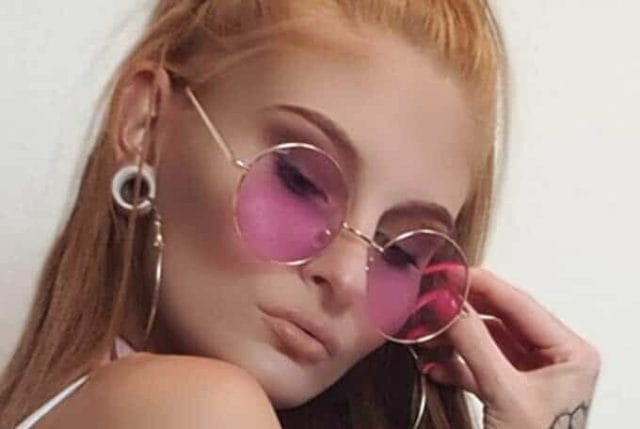 Mostly only women dare to approach the camgirl Lessia Mia
The tall girl (born in 1996) has only been in the erotic industry since 2016. How the Magdeburg amateur Lessia Mia with the sparkling green eyes came to this and why she prefers women in bed, tells us the beautiful amateur in an exclusive interview:
---
Eronite empfiehlt dir diese XXX Videos, Livecams & privaten Kontakte:
---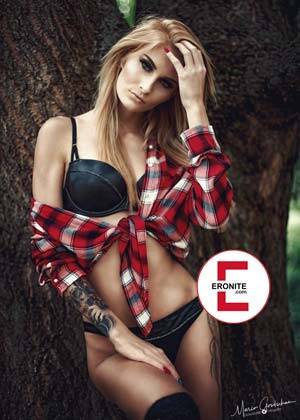 Eronite posing for hours in front of the cam is definitely exhausting. How do you keep your body fit for it?
Lessia Sport helps me a lot, especially back exercises, because I sit in front of the cam for eight hours a day – a real full-time job.
Eronite What do you like most about your work in front of the cam?
Lessia I like very much the many intimate conversations with strange men and of course webcam sex.
Eronite If you could change one thing about your job, what would it be?
Lessia I am satisfied with everything all around :-)
Eronite What would you be doing for a living today if you hadn't chosen webcam sex?
Lessia beautician I would be!
Eronite What were your first steps? How did you come to webcam sex?
Lessia Through the Venus Fair in Berlin.
Eronite Do you have friends in your private life who are also active in front of the cam? Would you recommend the work to others or rather advise against it?
Lessia Yes, but everyone should have the self-confidence to show themselves naked in front of other people.
Luckily no stalkers have ambushed me yet
Eronite What advice would you give to someone just starting out as a webcam model?
Lessia Always stay as you are!
Eronite Do you prefer to have new users every day or are you happy when you see the same person more often in chat? Do you have regular users who visit you regularly?
Lessia Yes, I have a lot of regular customers and I'm always happy when my regular users come to visit me. But I am also very happy about new users!
Eronite Have you ever received declarations of love from users or even had experience with stalkers?
Lessia declarations of love I get regularly. But I don't find that bad, rather sweet. Fortunately, I have no experience with stalkers yet.
Artist name LESSIA MIA
Residence/Region MAGDEBURG
Date of birth 10 December 1996
Body height 1 .78 m
Weight 55 kg
Bra size75 B
Intimate shaved Hollywood Cut (complete)
Zodiac sign Sagittarius(here to the sex horoscope)
Hobbies cycling, swimming, horse riding
Favorite movies & series sex education, Black Mirror, How to Sell Drugs Online (Fast), House of Money.
Favorite colors green, pink, red, orange
That's what I like Am very happy in nature on the road
I don't like that at all Negative people
Eronite Has a user on the street ever recognized you? How do you react in such situations?
Lessia Yes, very often. Many then ask for photos. With me, however, it is mostly only women who dare. I find that mega great!
Sex every day – that would be optimal!
Eronite Do you also do user meetings? How did you find it?
Lessia So far I've only had two meetings. But only for coffee – nothing more.
Eronite How would you describe the feeling of an orgasm?
Lessia This feeling is just indescribably horny!
Eronite What is your favorite sex toy?
Lessia My pink suction vibrator is my favorite toy.
Eronite What experiences have you had with same-sex sex so far?
Lessia I love women and have often had sex with some ladies. I'm just totally into women!
Eronite How often do you need sex?
Lessia Every day is best.
Eronite What other sexual experience do you dream about?
Lessia Have tried everything already! Enjoy the horny girls, live out your sex life and don't let anyone get you down!
---
The first part of the interview is available at Micha-Intim: www.micha-intim.com
Noch mehr Fotos von Camgirl Lessia Mia